Outfits
Modernizing the Nautical Trend
posted on February 16, 2017 | by Amanda Holstein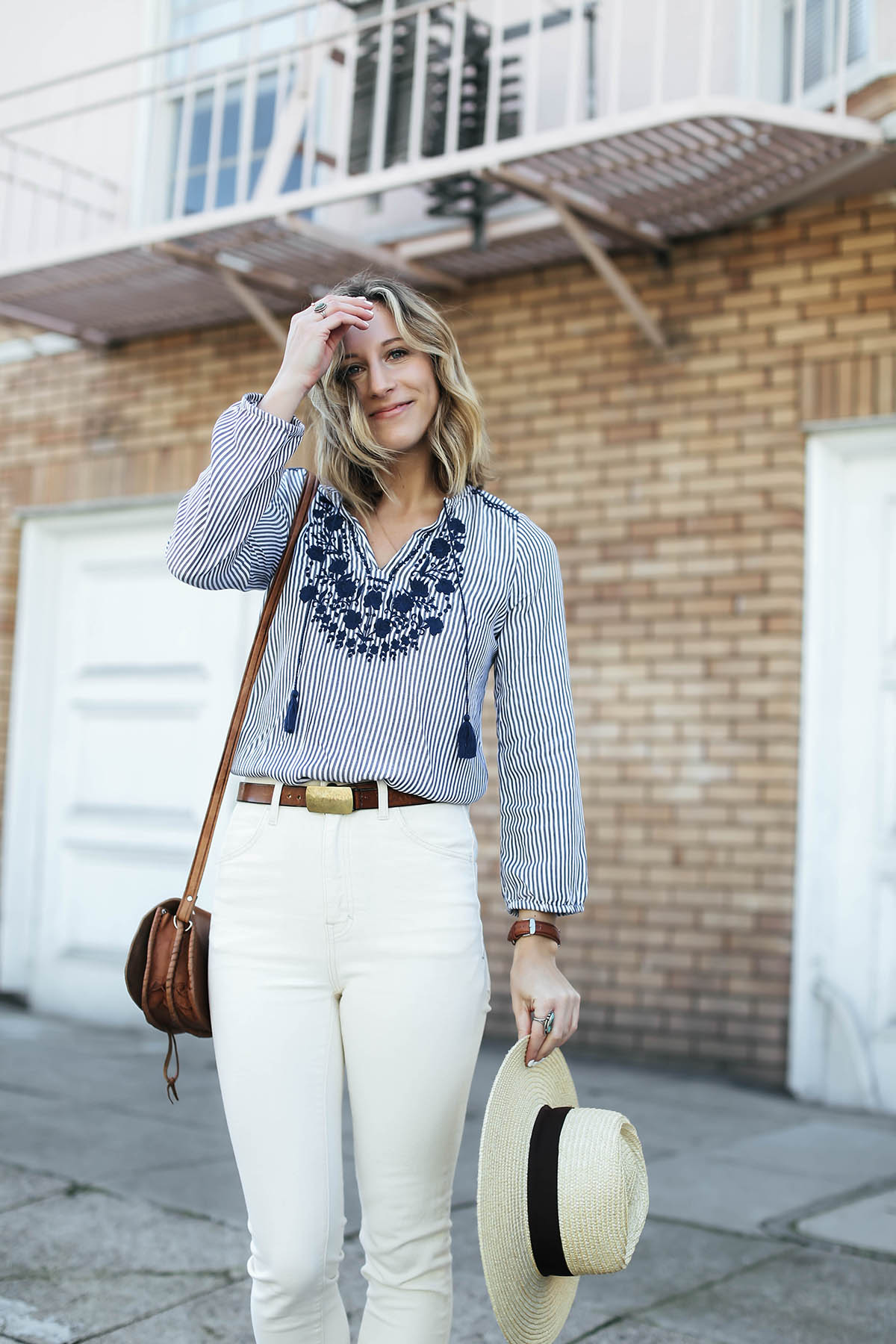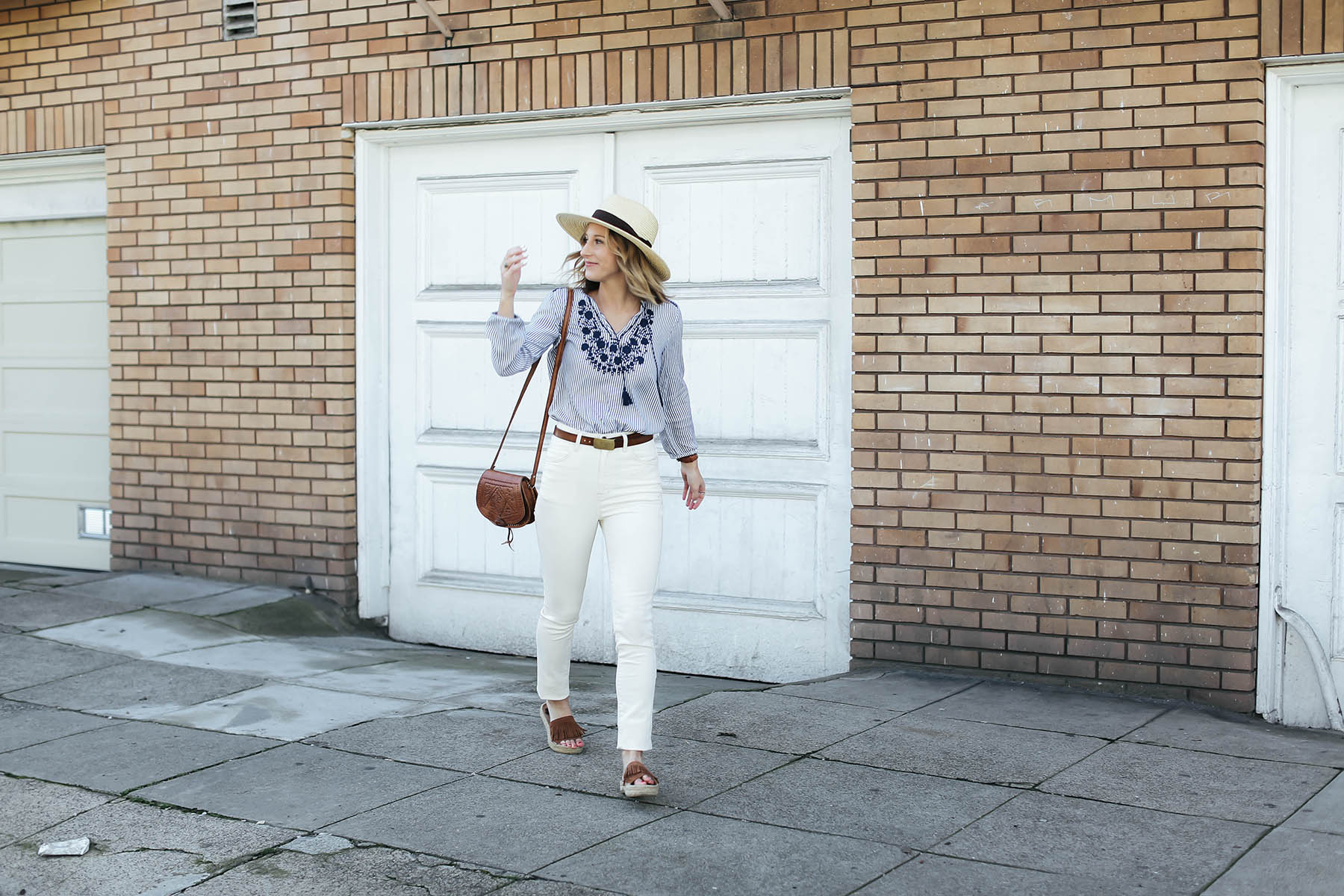 Growing up on the east coast, I remember the nautical trend always being in style. Every summer you'd see girls in white jeans and blue tops, paired with preppy Jack Rogers sandals and pearl earrings. Clearly, I wasn't one of them. I was the girl in board shorts pretending to be from California. But that's a story for another day ;).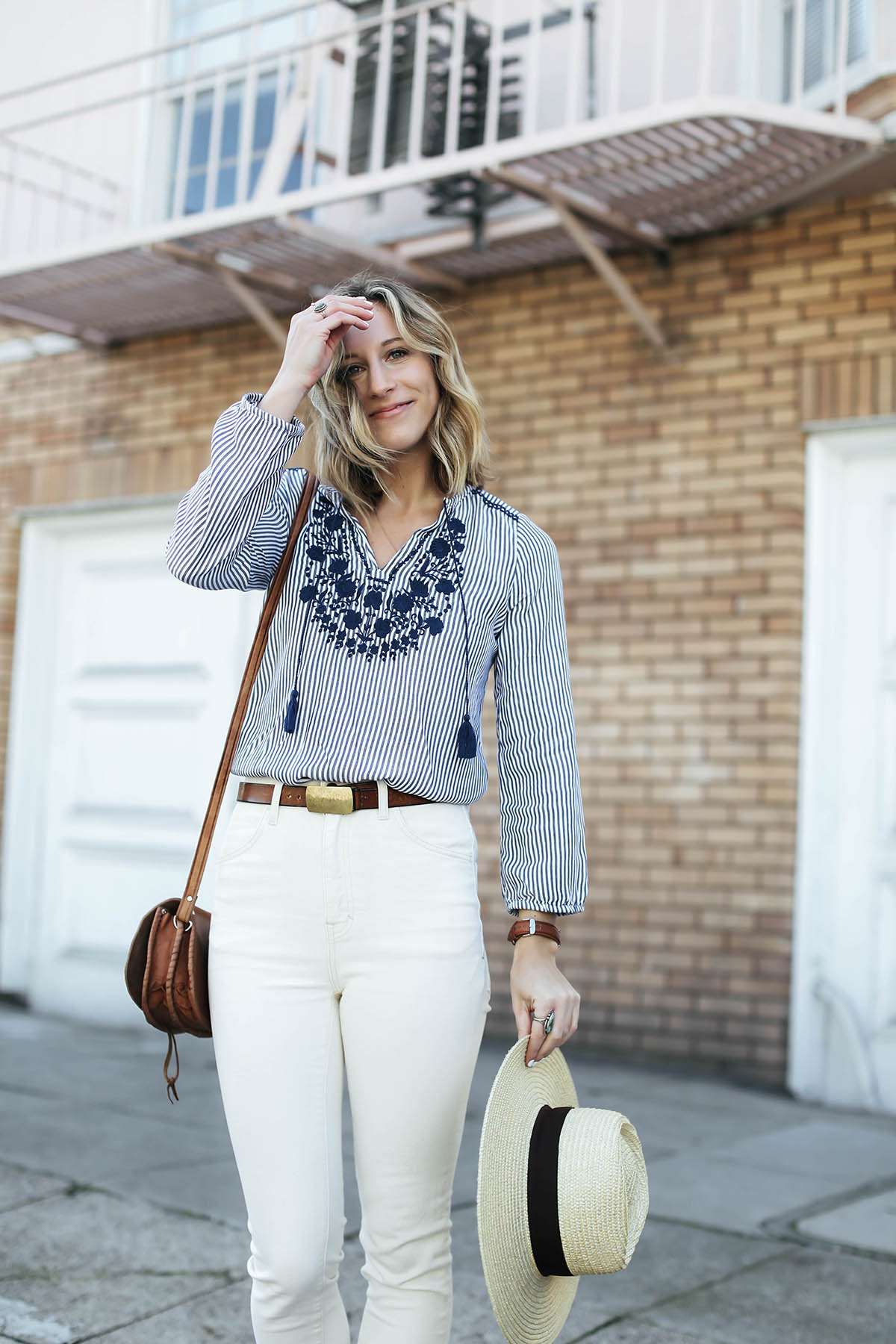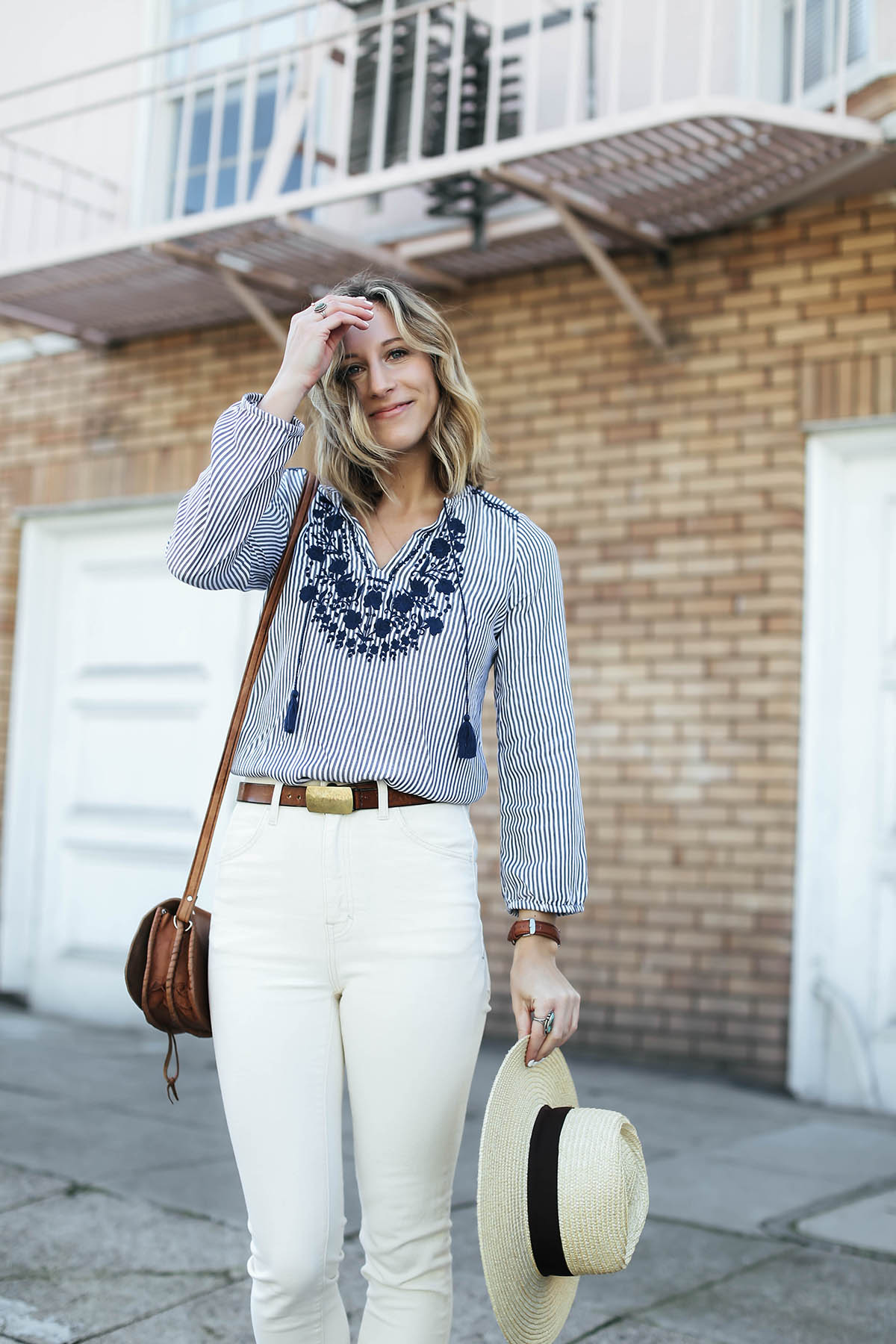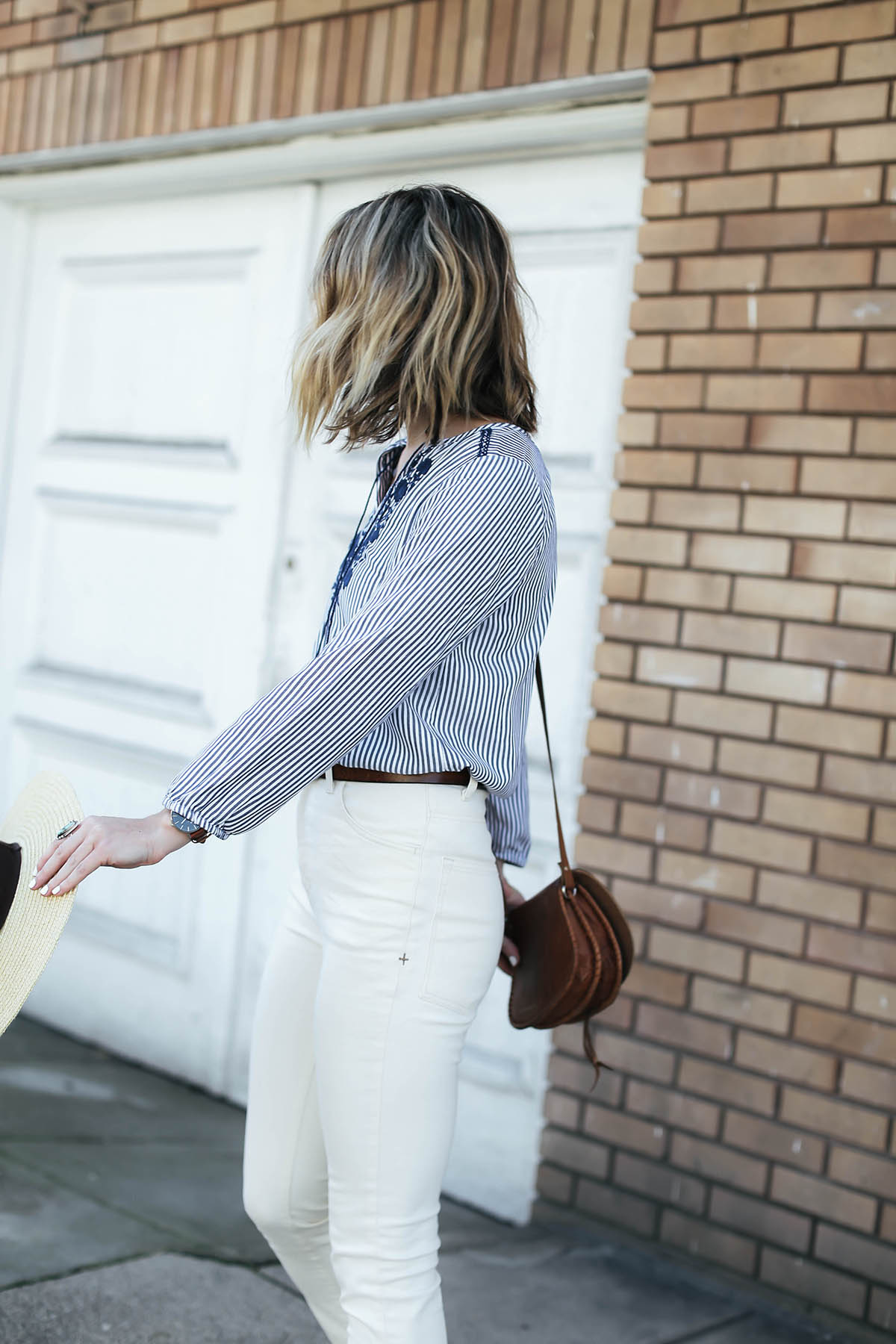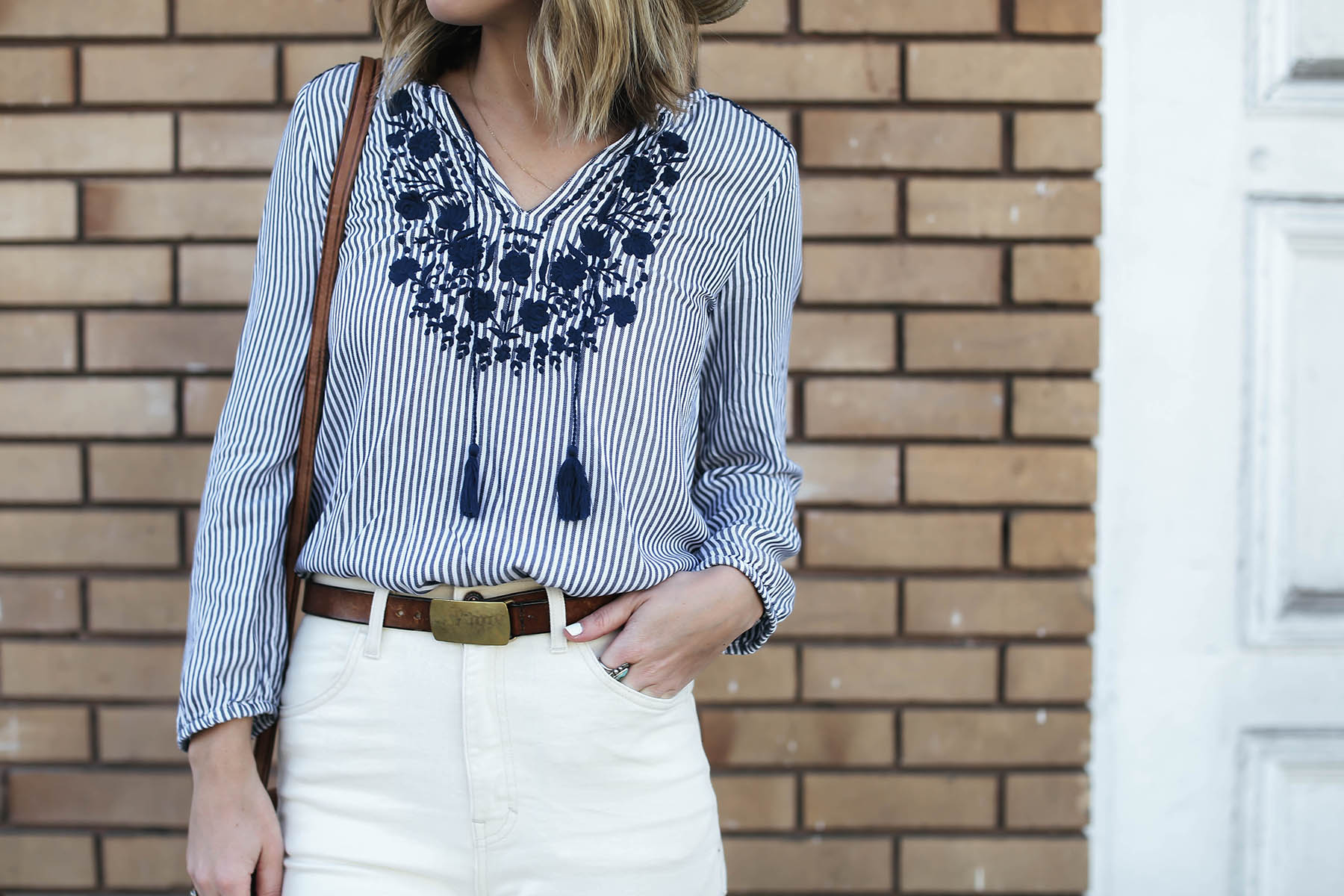 Seeing the nautical trend coming back this season has got me thinking about new ways to wear it to fit my current style. As you know, my style tends to lean on the bohemian side. So to make the trend work for me, I chose a blue & white top from Old Navy with some bohemian touches, like floral embroidery and tassels. I love how it effortlessly combines the two trends!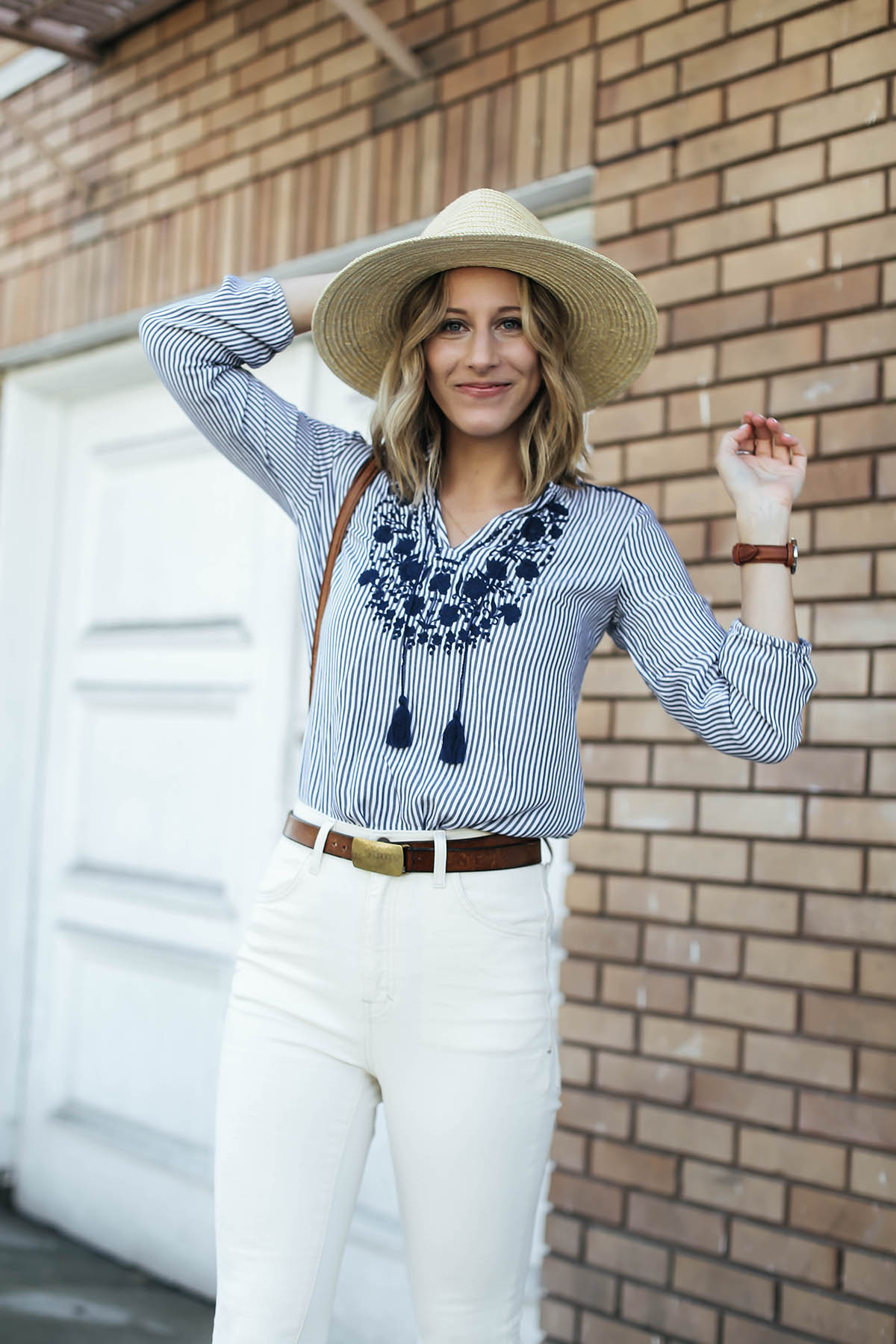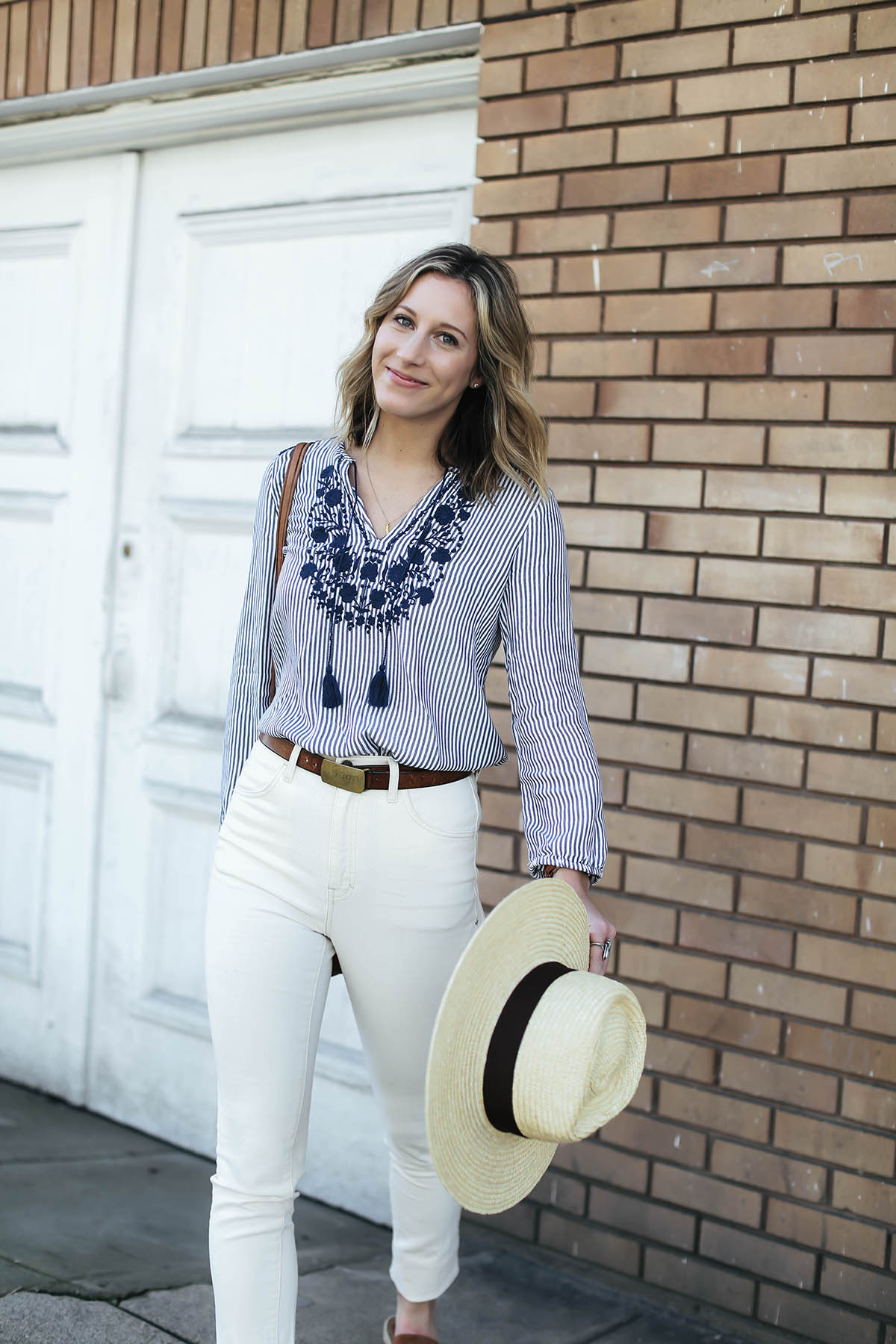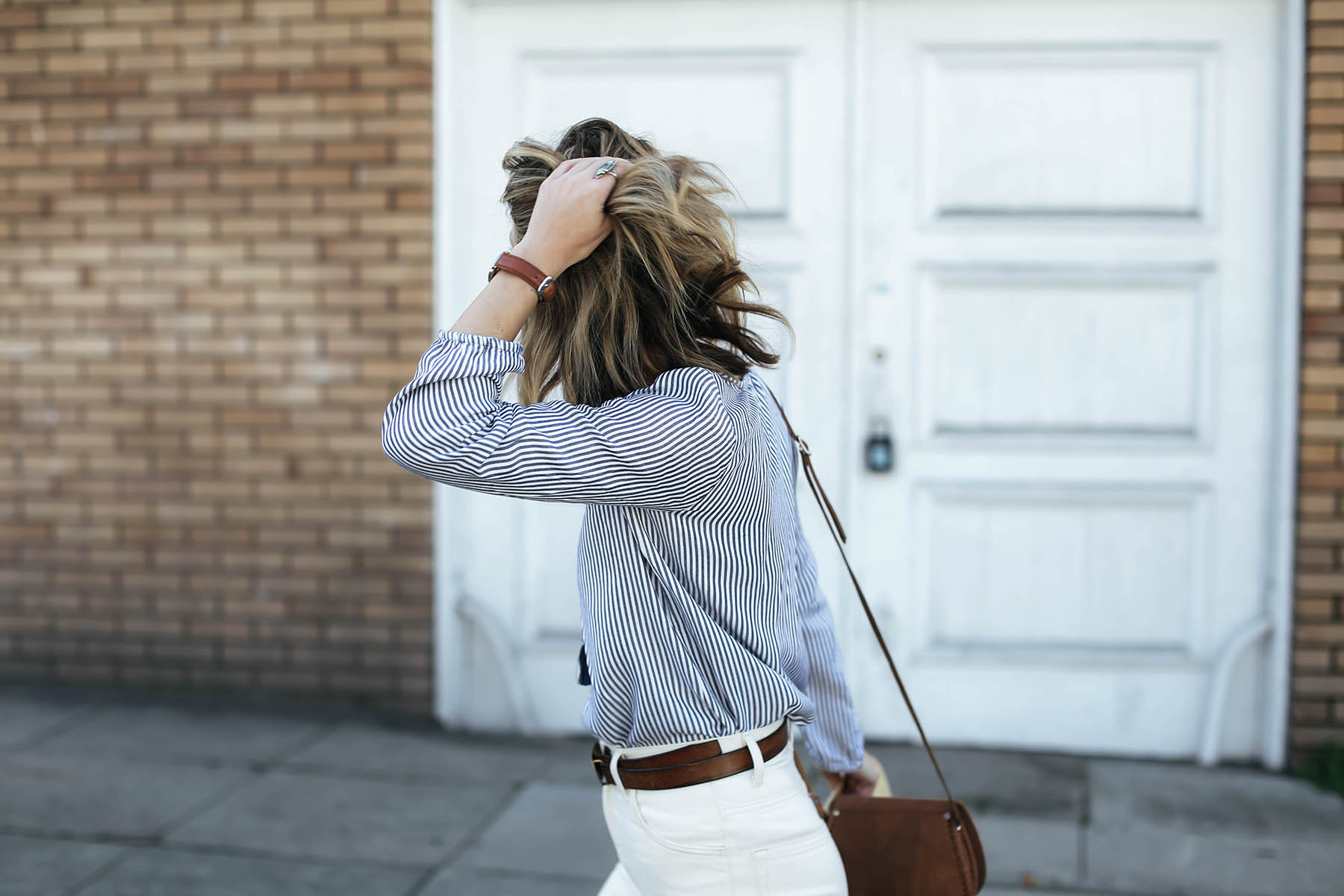 To update the classic white jeans, I went with a super high-waisted pair and tucked in the shirt for an edgier vibe. The color of the jeans is actually the color of raw, undyed denim; a sort of off-white shade. Rather than pairing my look with preppy sandals, I went with these fun fringe slides. To ensure I kept the essence of the nautical trend, I threw on a woven hat.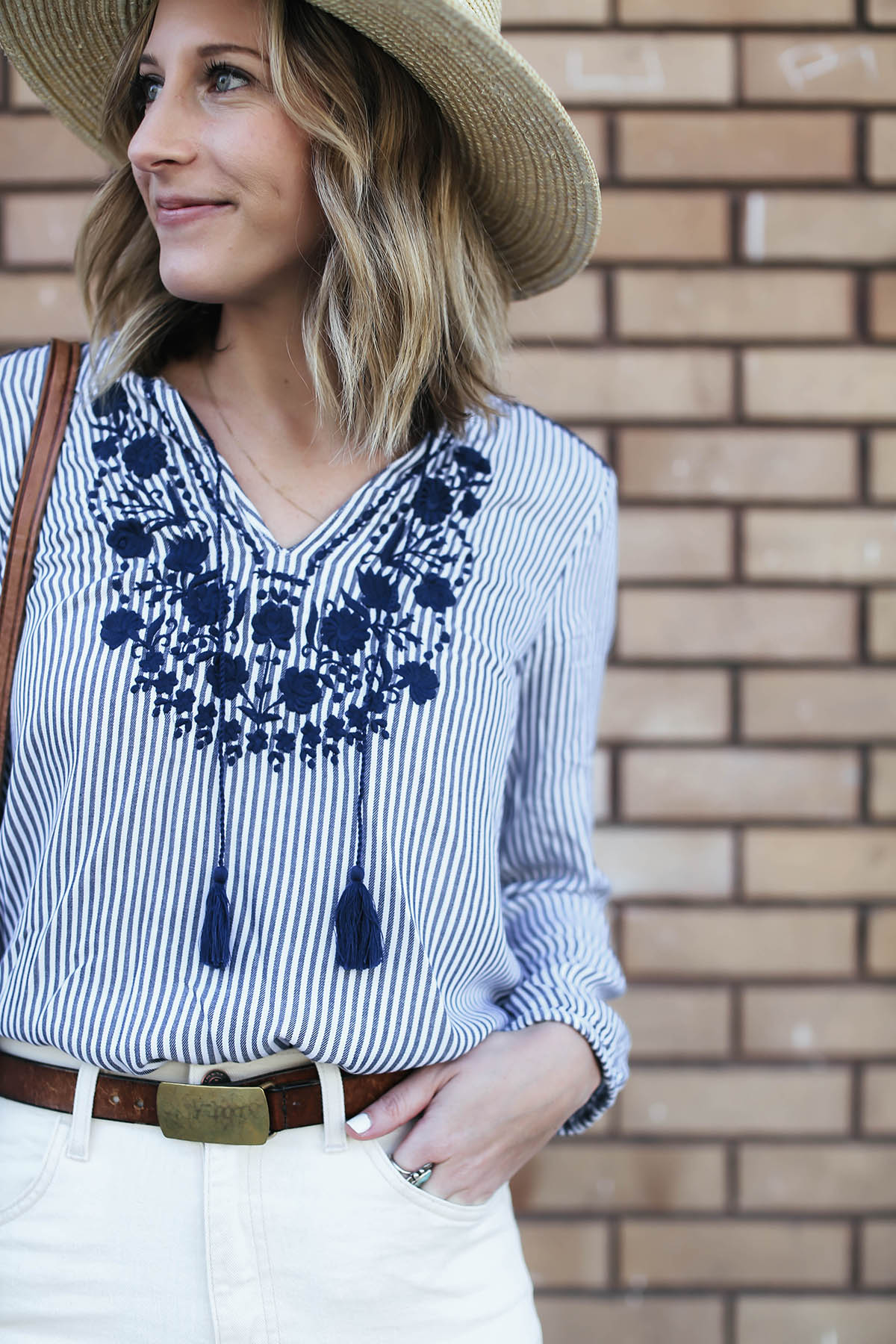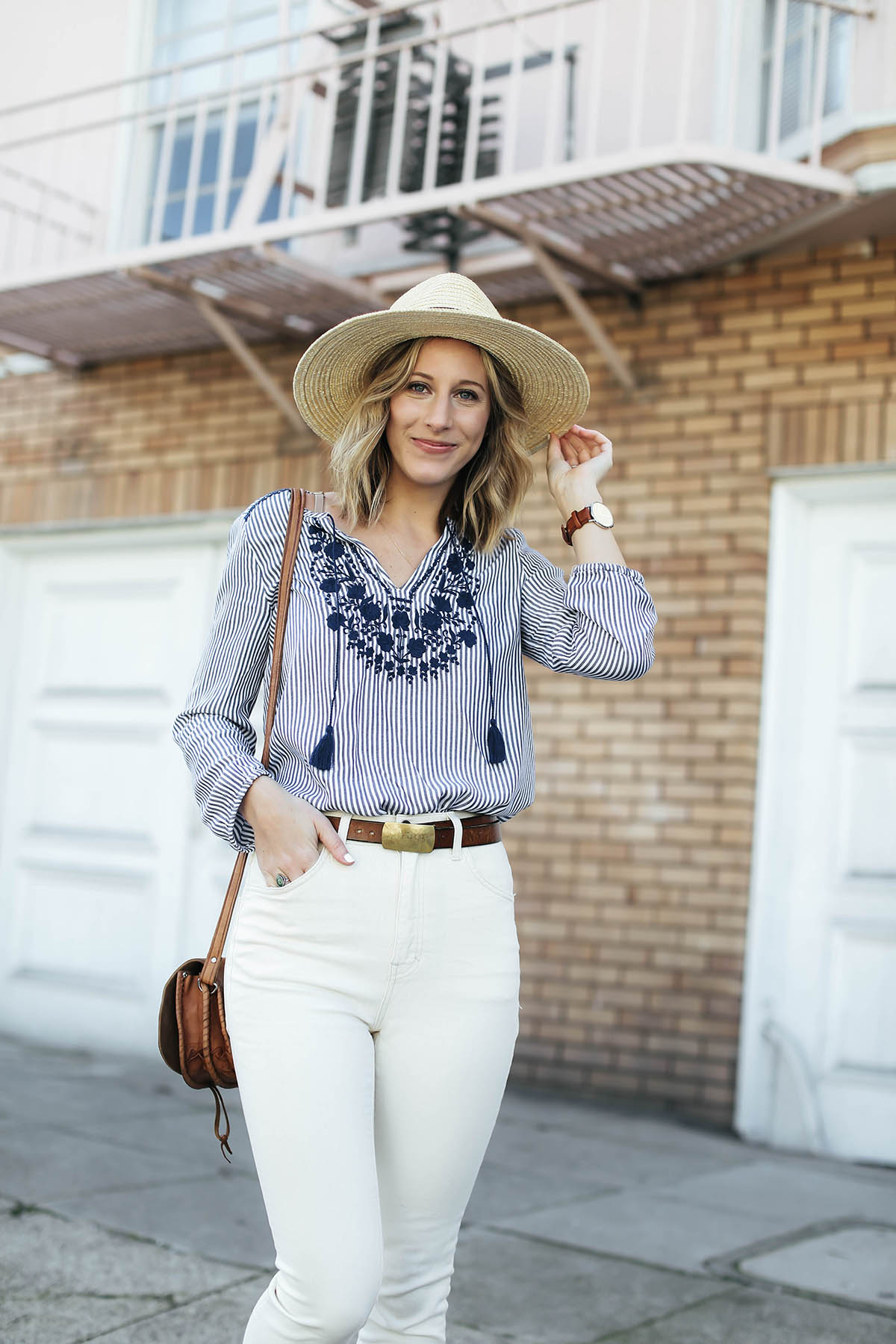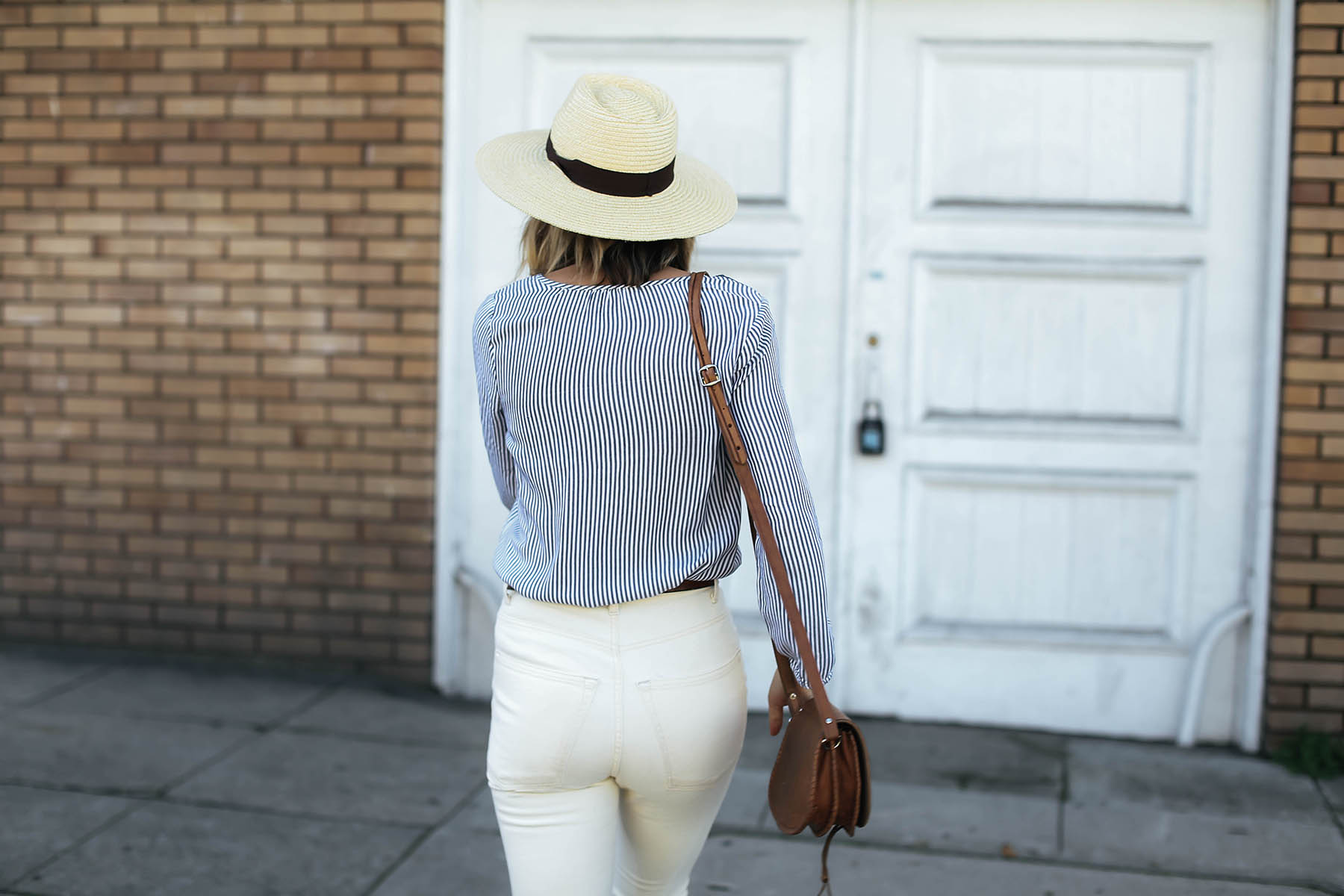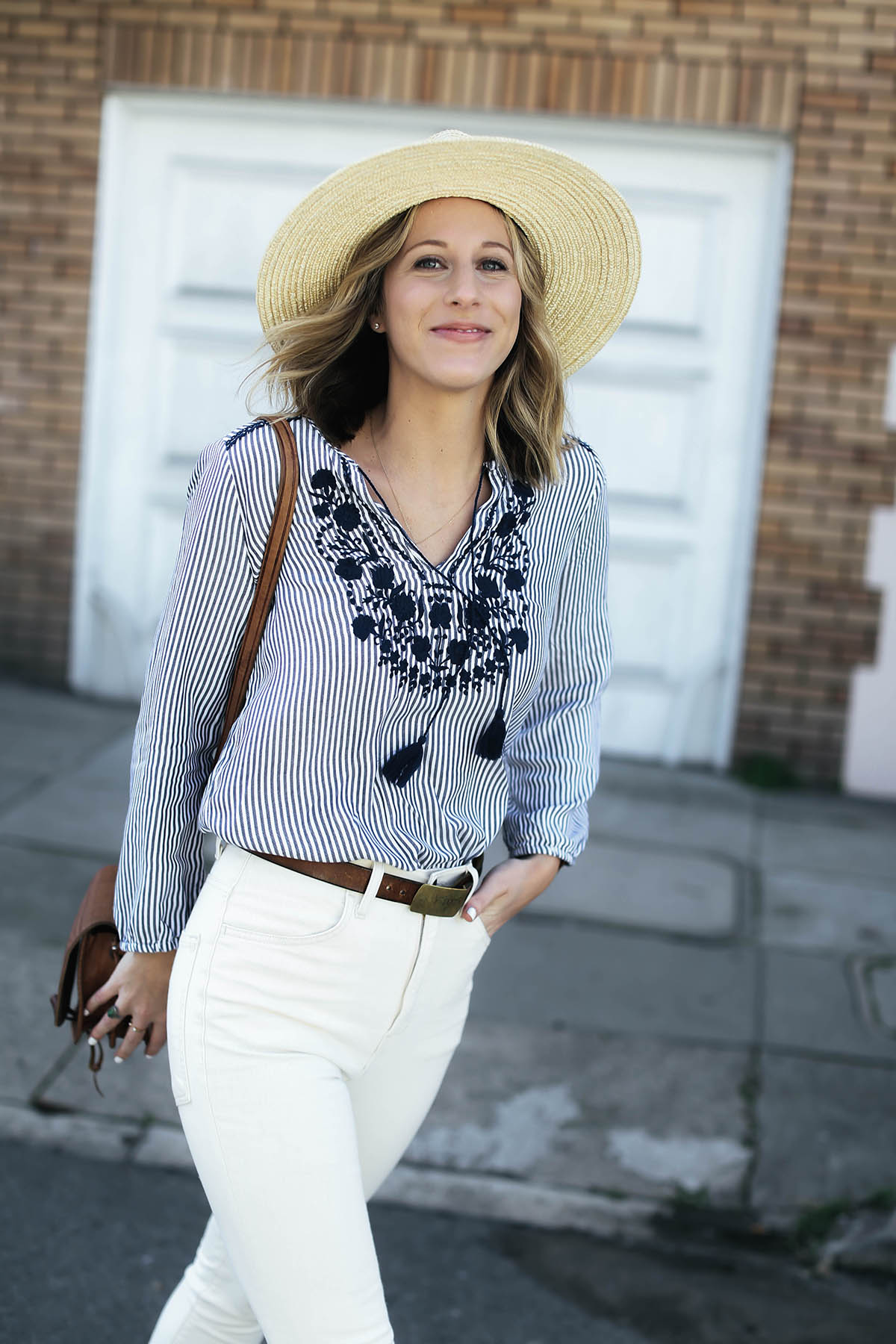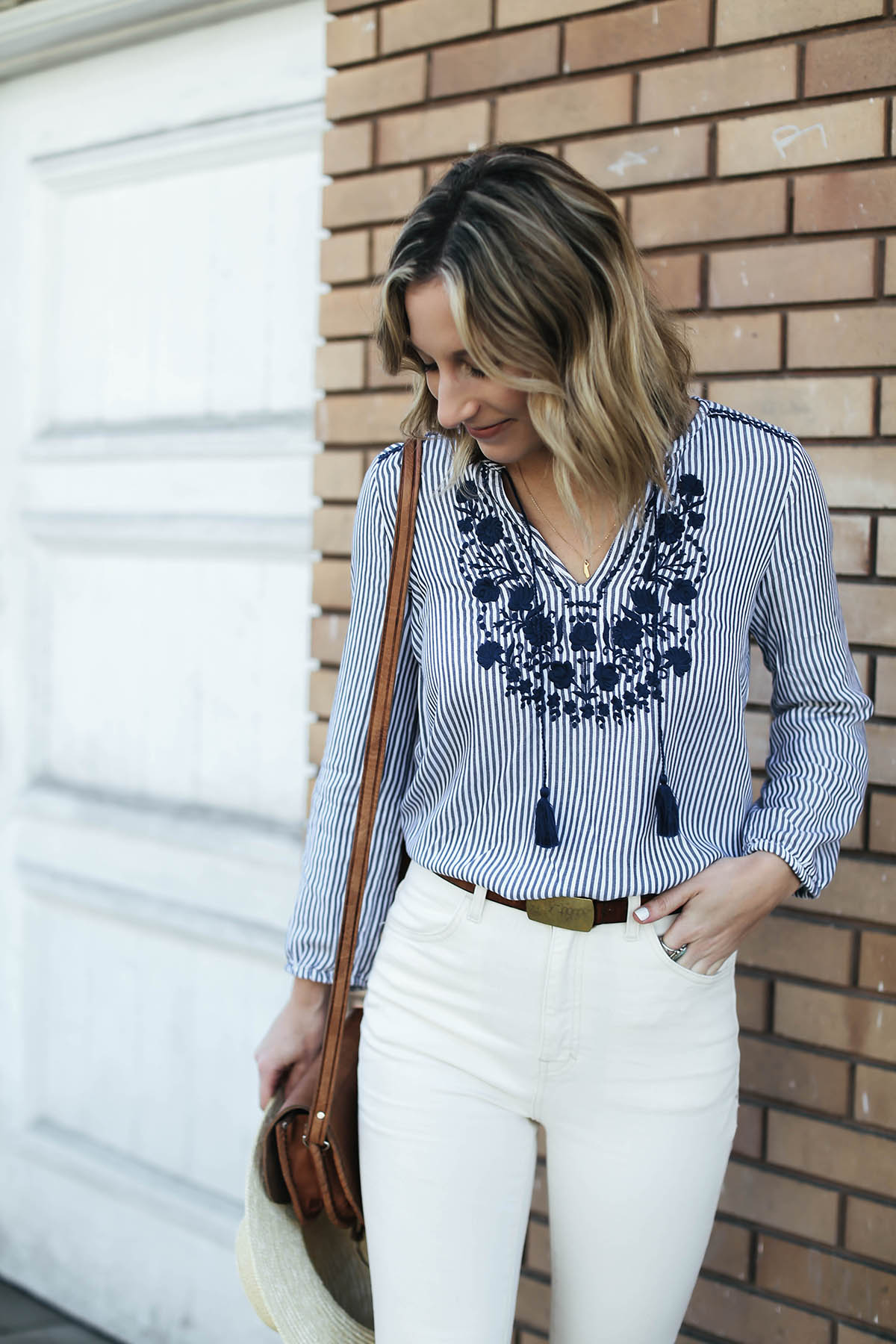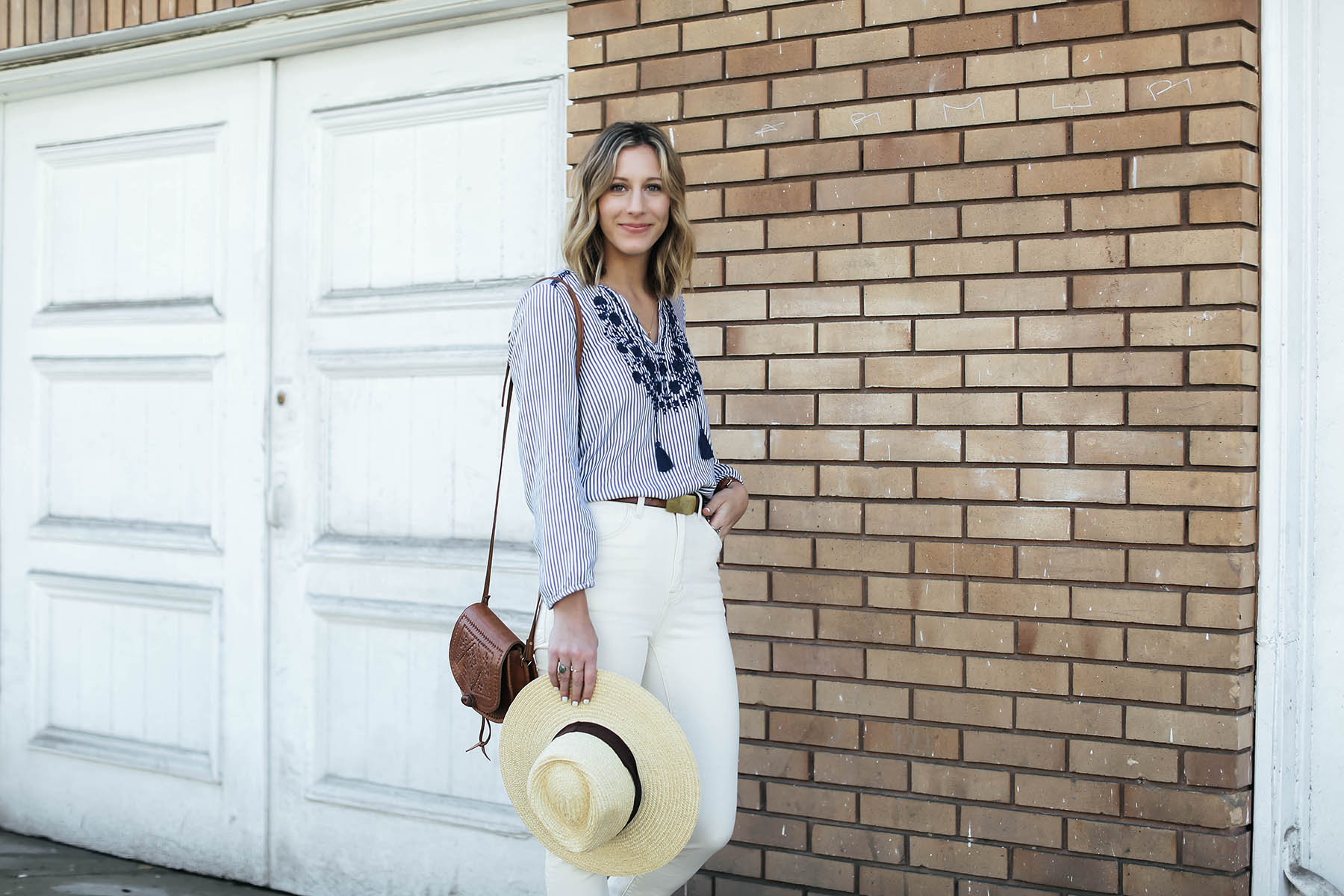 Thank you to Old Navy for sponsoring this post.

Shop The Post