Styling Advice
Creating My Capsule Wardrobe
posted on February 17, 2016 | by Amanda Holstein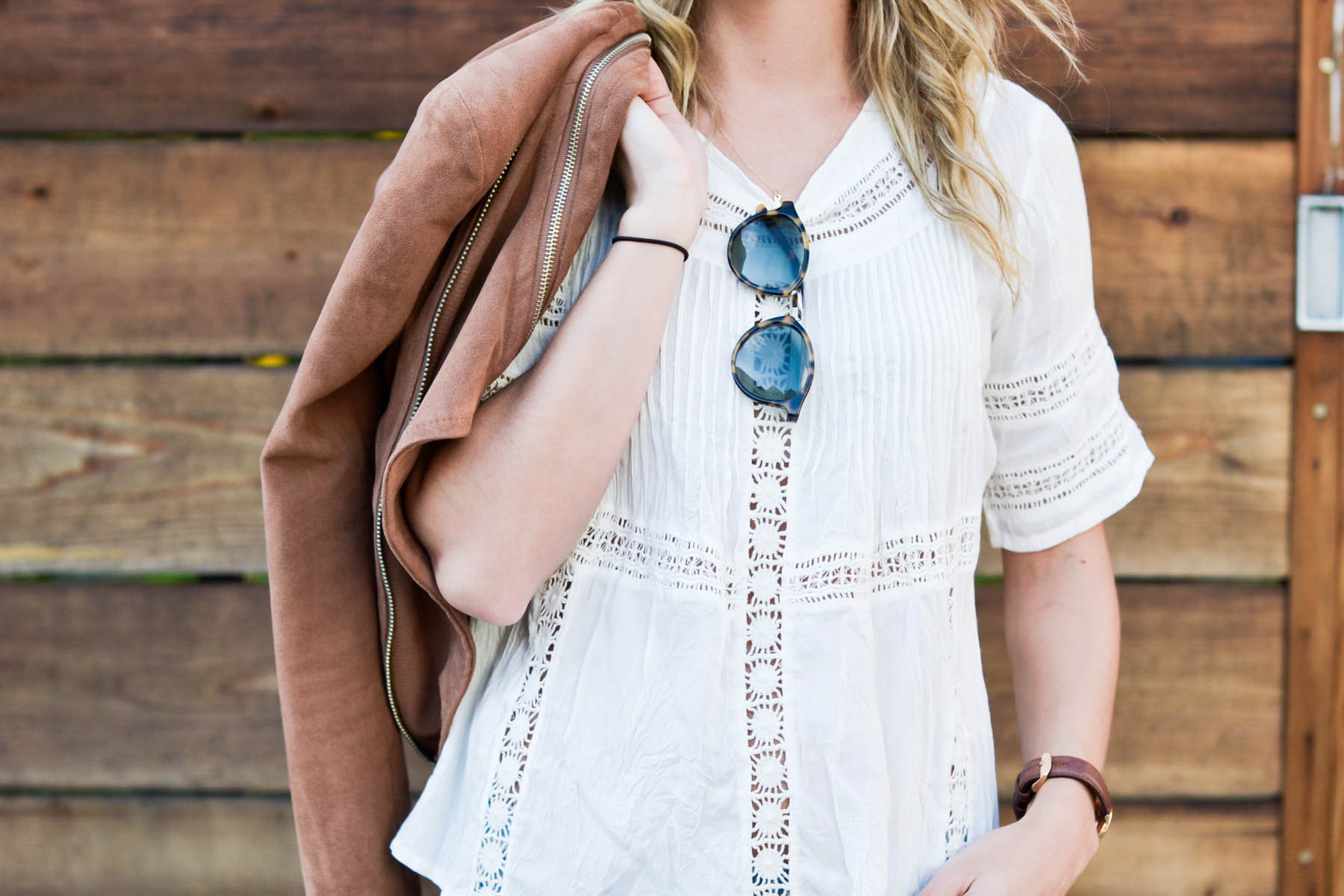 While I've talked about the capsule wardrobe before and have even cleaned out my closet on multiple occasions, I've never gone through the process of creating my very own capsule wardrobe. When I discovered Capsules by Cladwell, a simple service that helps you create your own capsule wardrobe, I knew I had to team up with them to help get me through this process. And they made it SO much easier. Here's how it worked:
1. Closet Cleanout
According to Capsules by Cladwell, the first step in creating your capsule wardrobe is to clean out your closet. This was definitely the biggest challenge for me because I just have way too much and always like to keep things "just in case". Cladwell's first video takes you through some simple steps to make the cleanout a bit more manageable.
First, they had me take EVERYTHING out of my closet and drawers. This was a bit scary, I'm not gonna lie. Then, I had to pick out only the items I absolutely LOVE and put them in one pile. By the end I was left with two very uneven piles: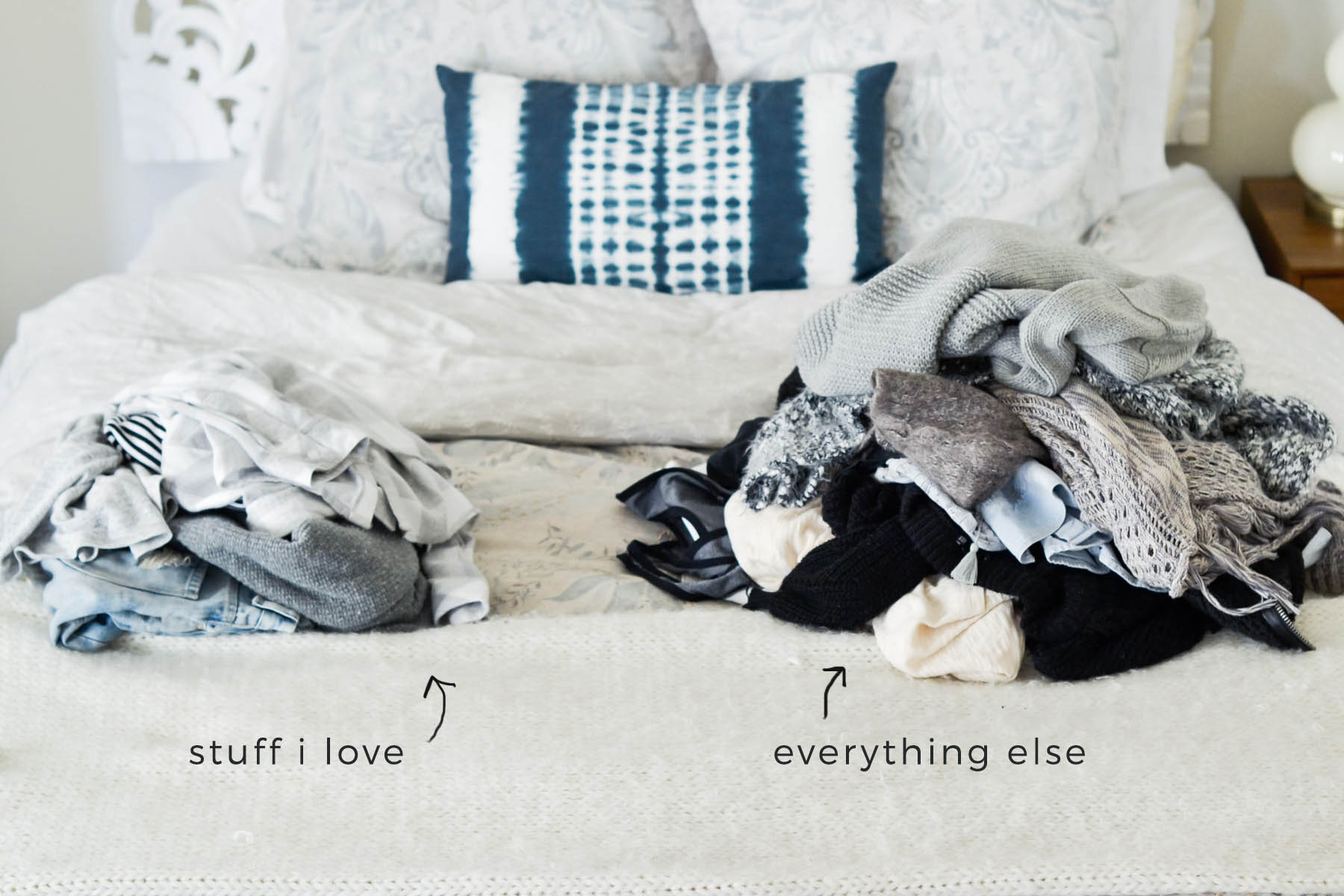 Next I took a survey of my "love" pile and wrote down what I like about each piece. This was really helpful in order to see the similarities among the items, and it truly gave me a better understanding of what I really look for in a wardrobe. Some things I already knew (clearly I like white and gray), and others were new to me, like loose silhouettes and very specific prints.
I kept this in mind when sifting through the second pile to see if there was anything else in there that I wanted to move over to my "love" pile. I gave myself plenty of wiggle room, hoping by the end of the process I'd be able to narrow down my wardrobe even more.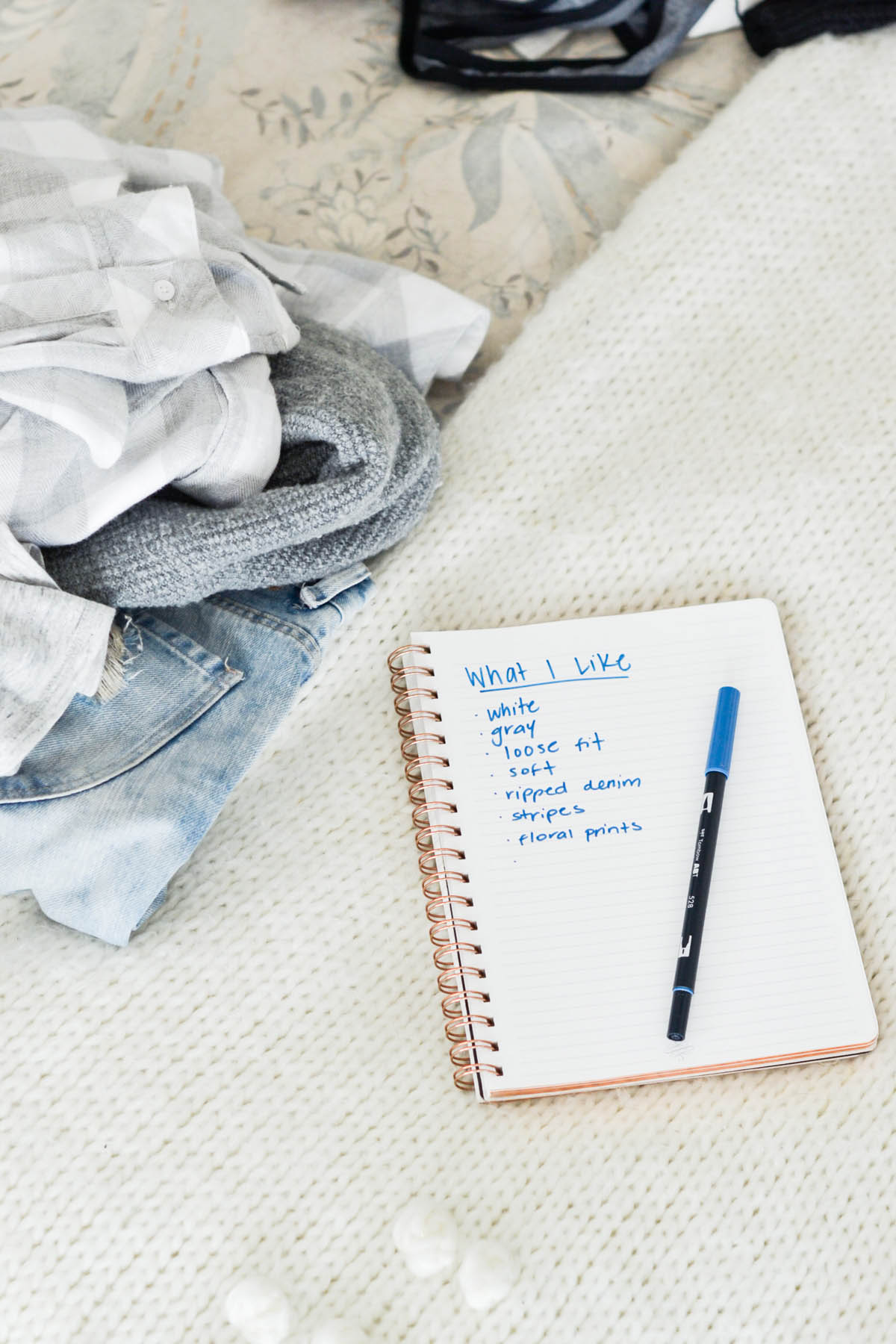 2. Self Discovery
The next step on in the process is to figure out your color palette and put together an inspiration board. Below are the colors I selected, which became much clearer to me after going through Step 1. I also created a Pinterest board that helped me get a better sense of what I truly want in a wardrobe and what I aspire towards.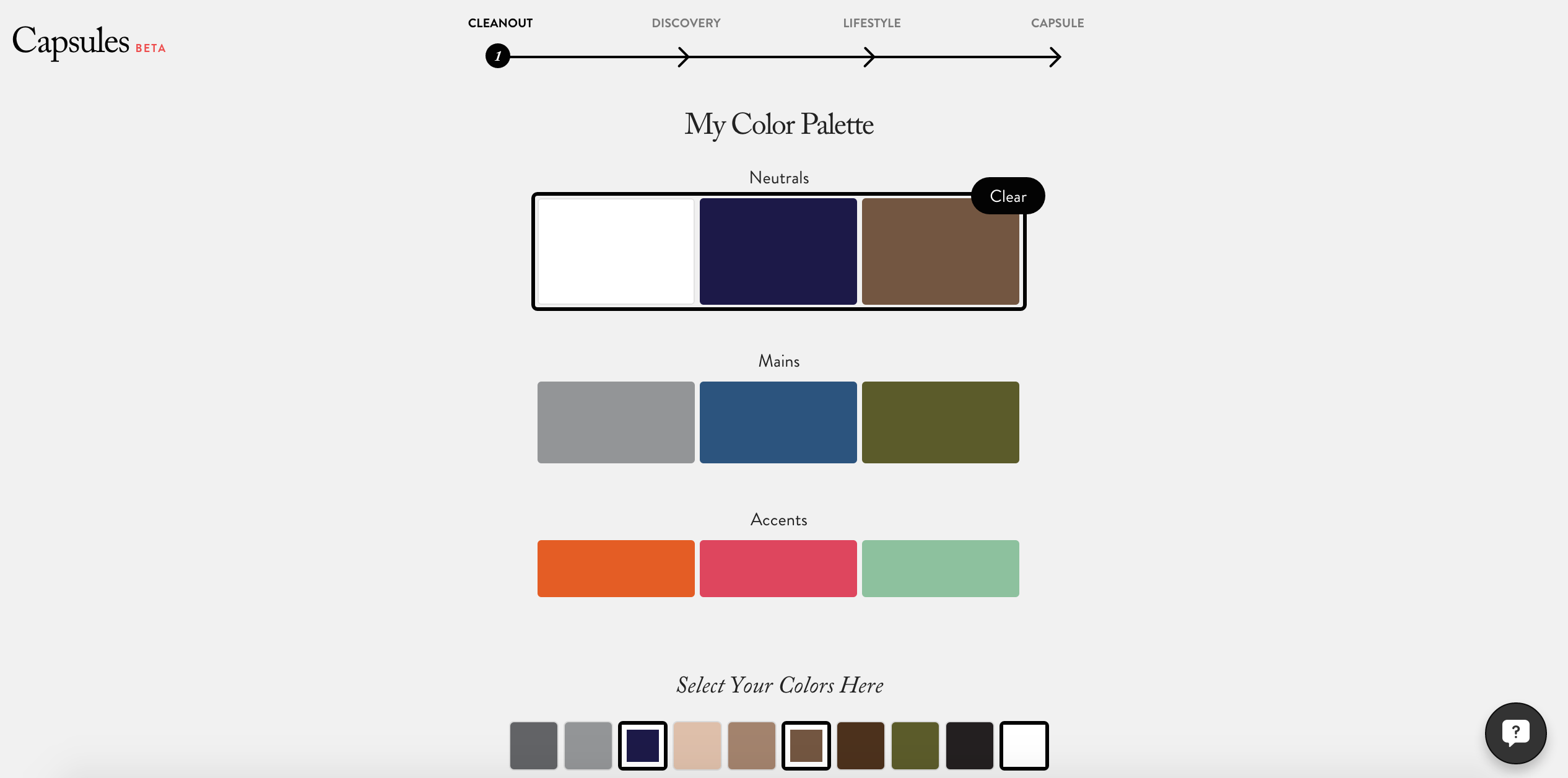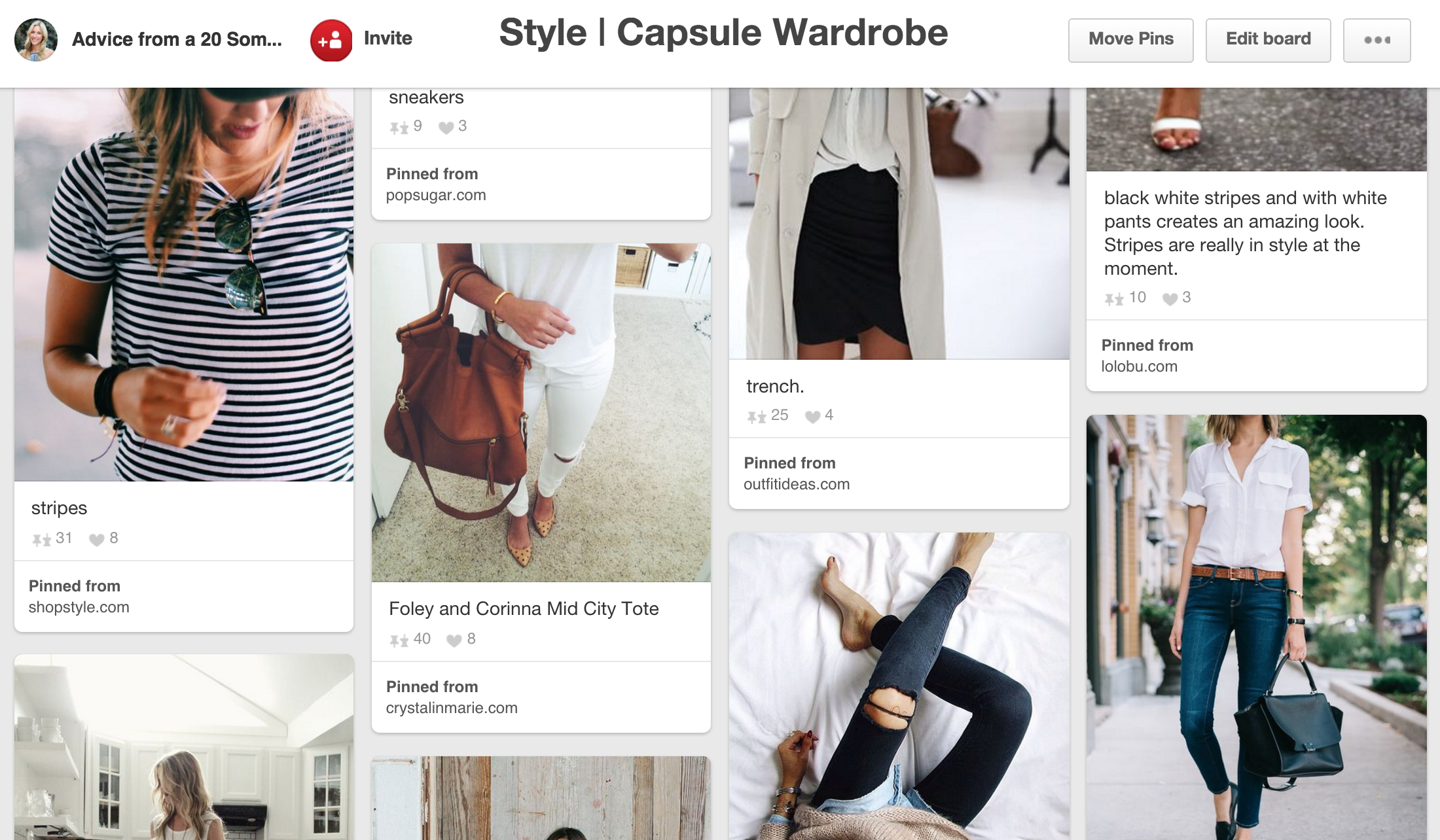 3. Your Lifestyle
I love that Capsules by Cladwell had me really consider my lifestyle. I made a list of different "activities" I take part in, including working at coffee shops, producing photoshoot, meeting with clients, going on dates with my boyfriend, etc. I then selected which items I tend to wear for each activity. Rather than just focusing on items I like, Capsules by Cladwell had me thinking in terms of my daily life and what I realistically wear, which was super helpful.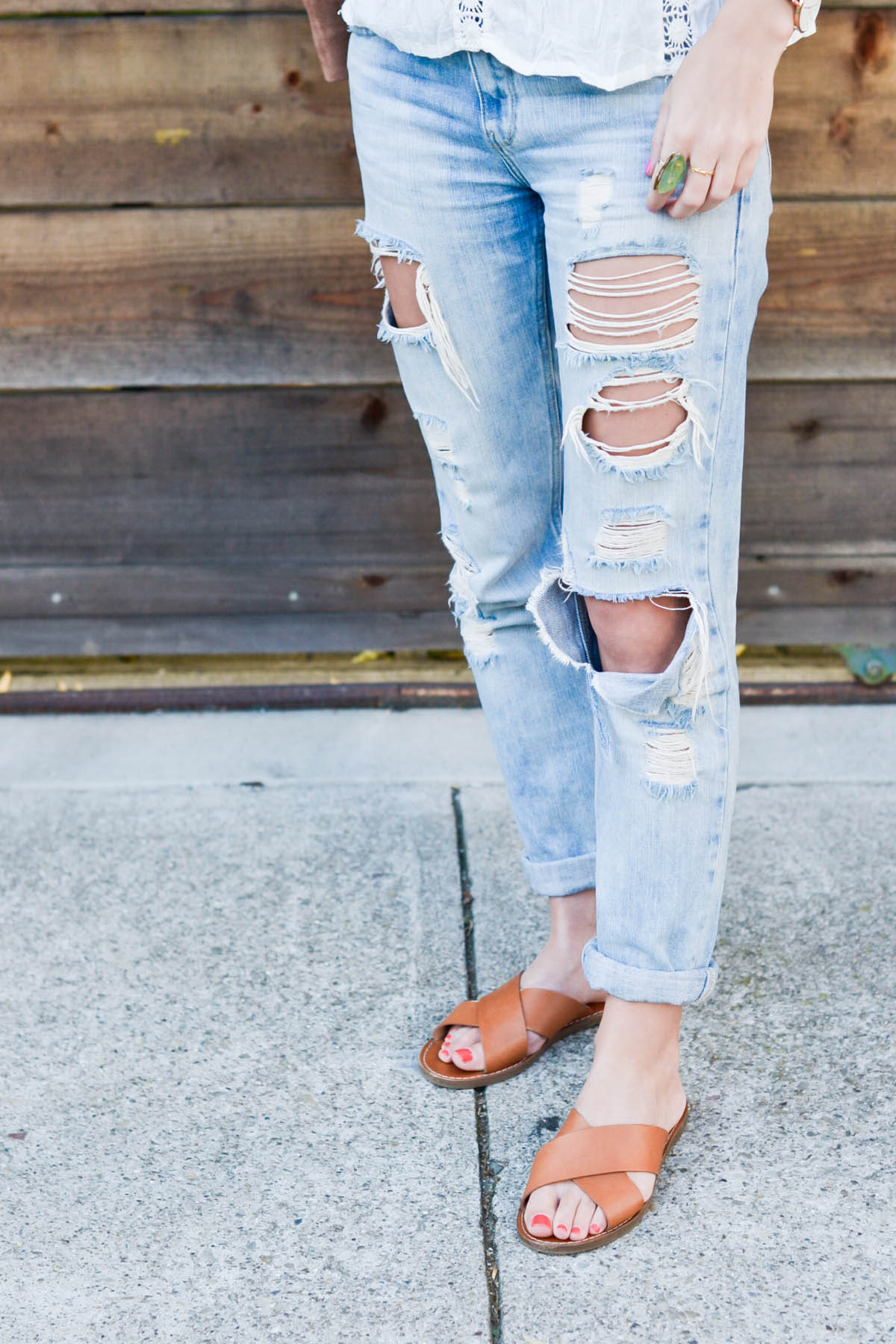 4. Your Closet
Finally, Capsules by Cladwell generates a recommended capsule wardrobe for you to review (i.e. gray t-shirt, white blouse, etc.). I went through and checked off items I already owned, which turned out to be all of them…shocking. This also helped me put a few more items back into my donation pile. I was also pleased to see the list was larger than I expected, which meant I didn't have to get rid of as many clothes. I'll admit, there are a few items I just couldn't part with, even though they weren't on the list. But even so, my closet is looking SO much better and I feel like I truly love every single item in it!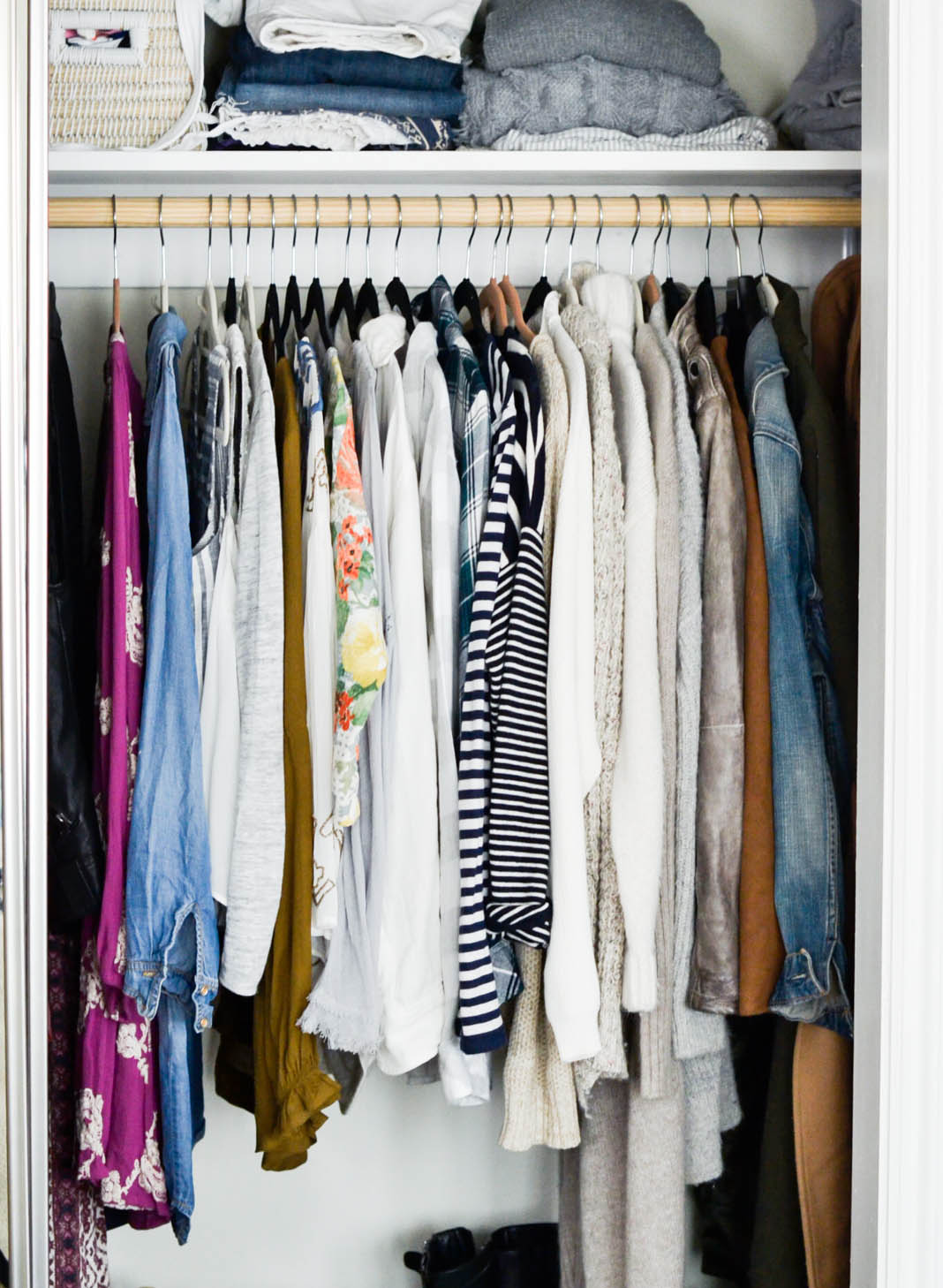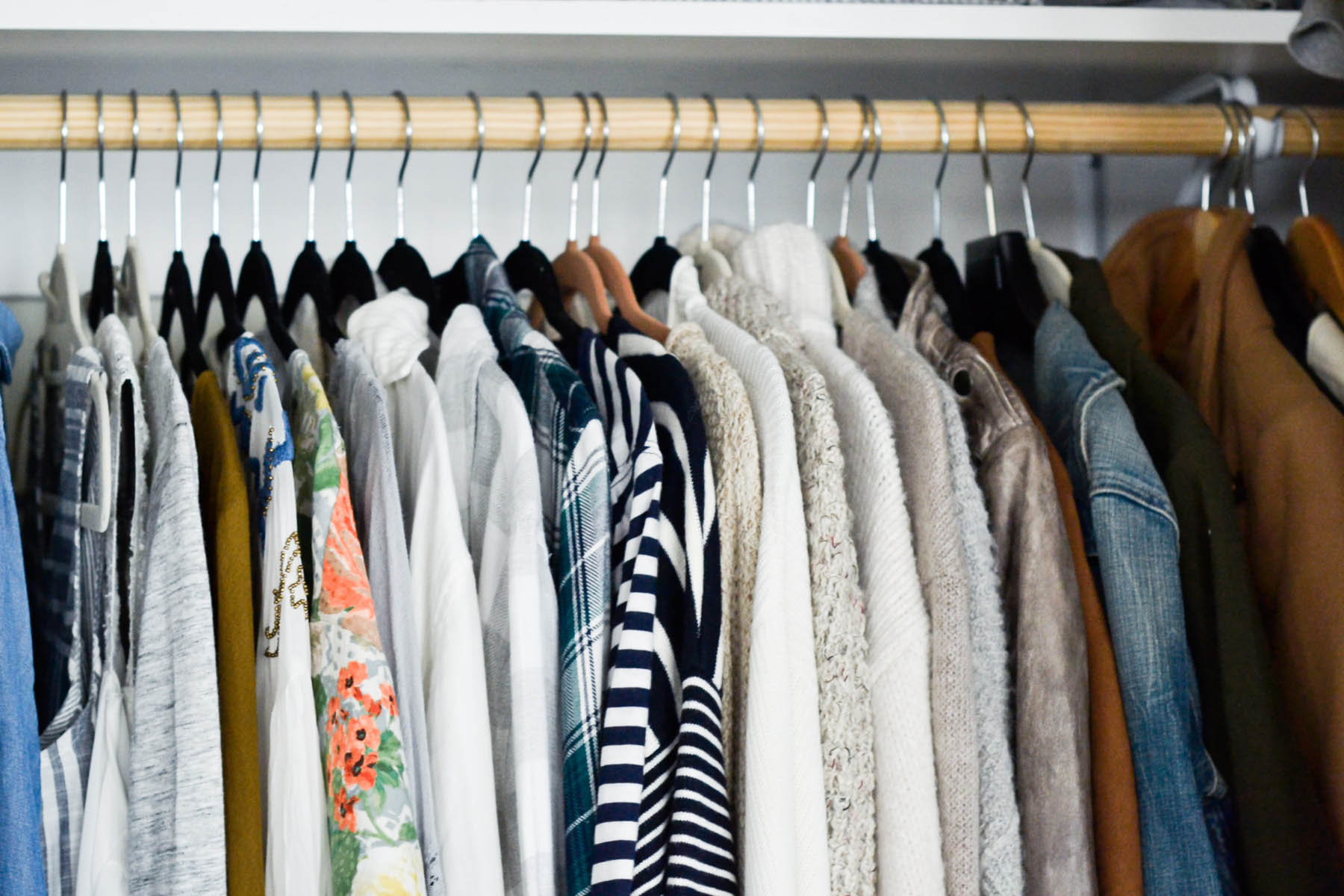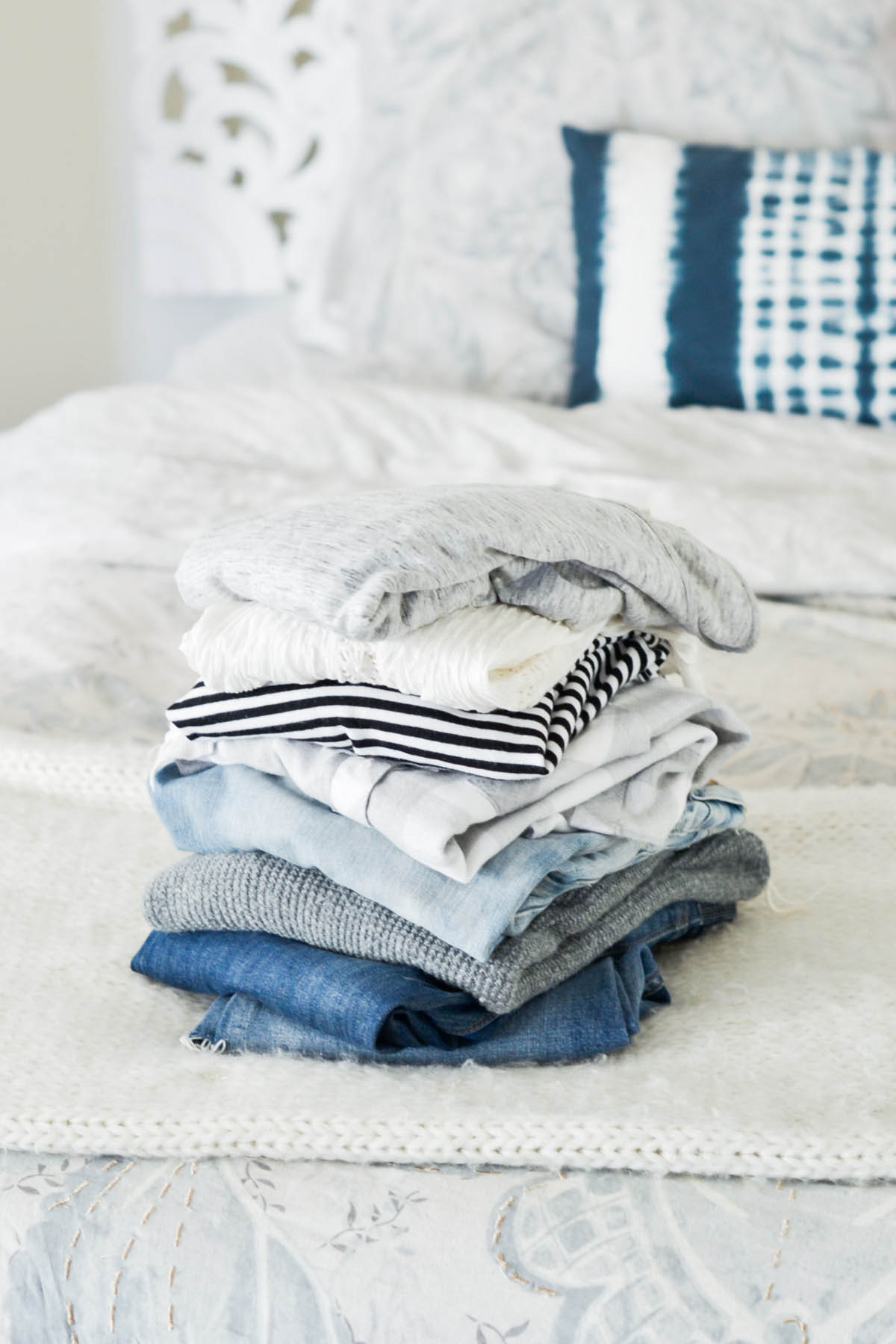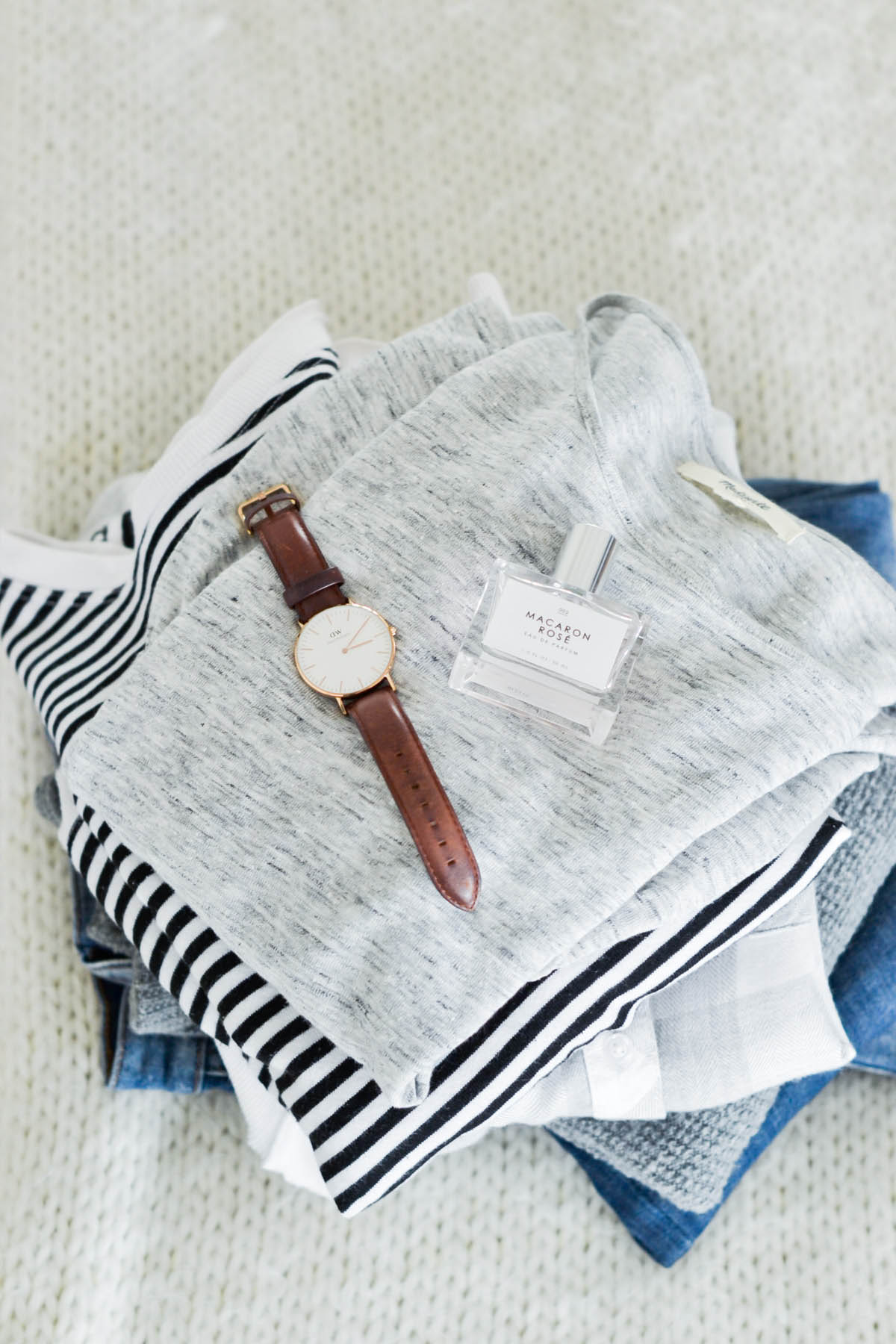 5. Putting Together Outfits
Creating looks with my paired down wardrobe is SO much easier now! I feel like I can just give in to what my style really is (and keep my 5 pairs of white jeans) and stop trying to wear certain trends that just don't fit who I am. So I wear a white top and ripped jeans a lot, so what? I love the look, it fits with my lifestyle, and makes me feel beautiful. Here's an outfit I put together after being able to truly see my new closet — what do you think? It really represents my style and my capsule wardrobe to a tee!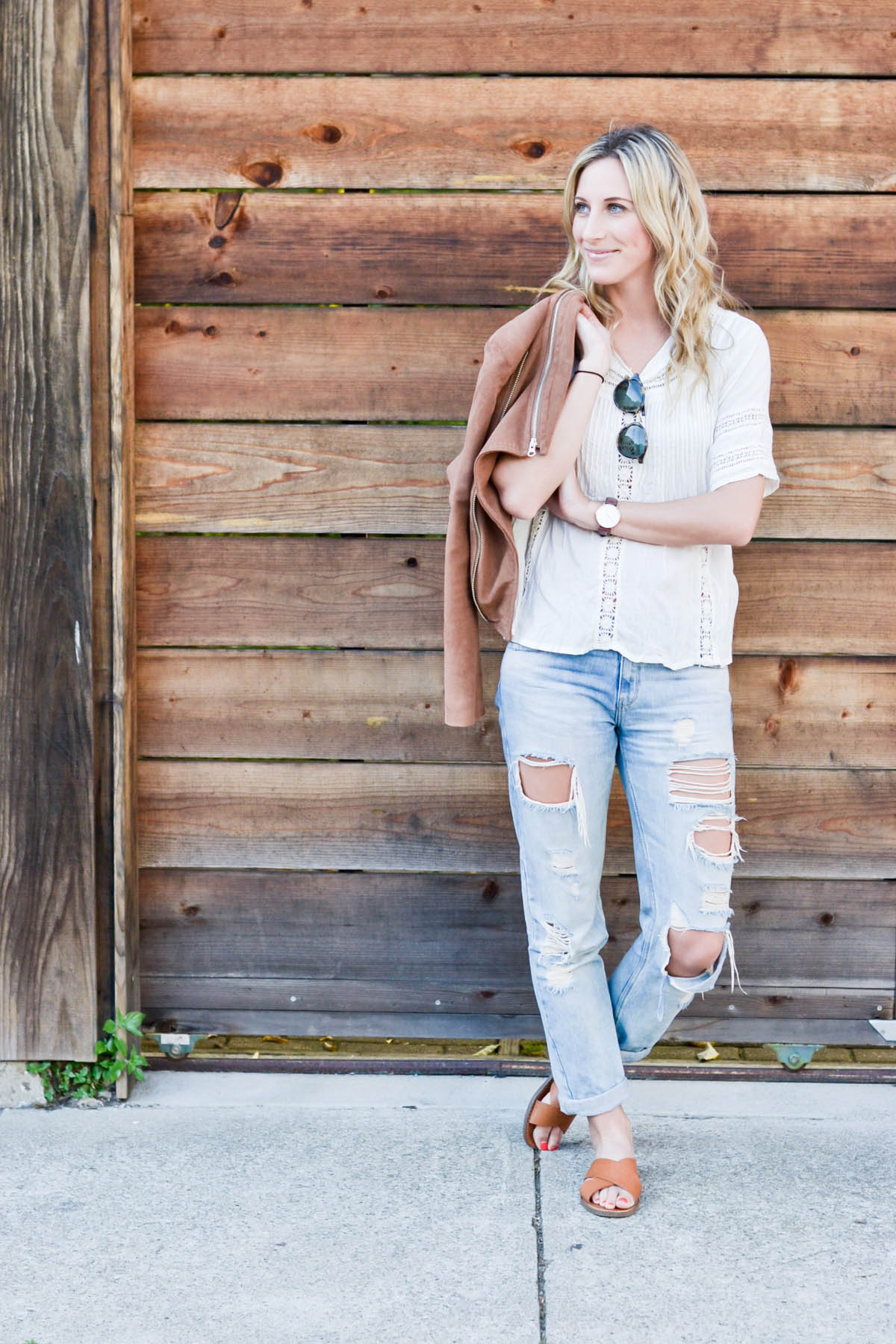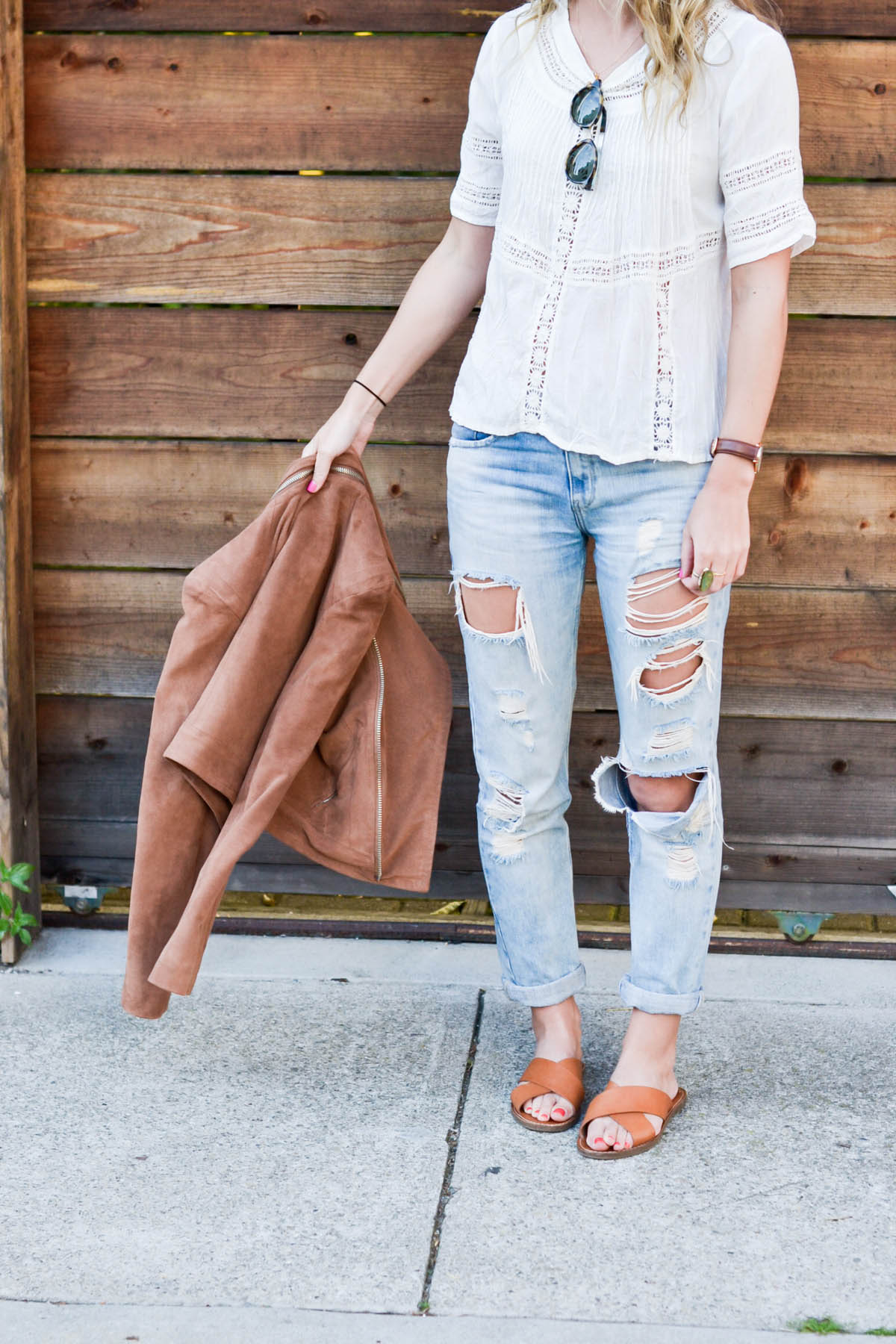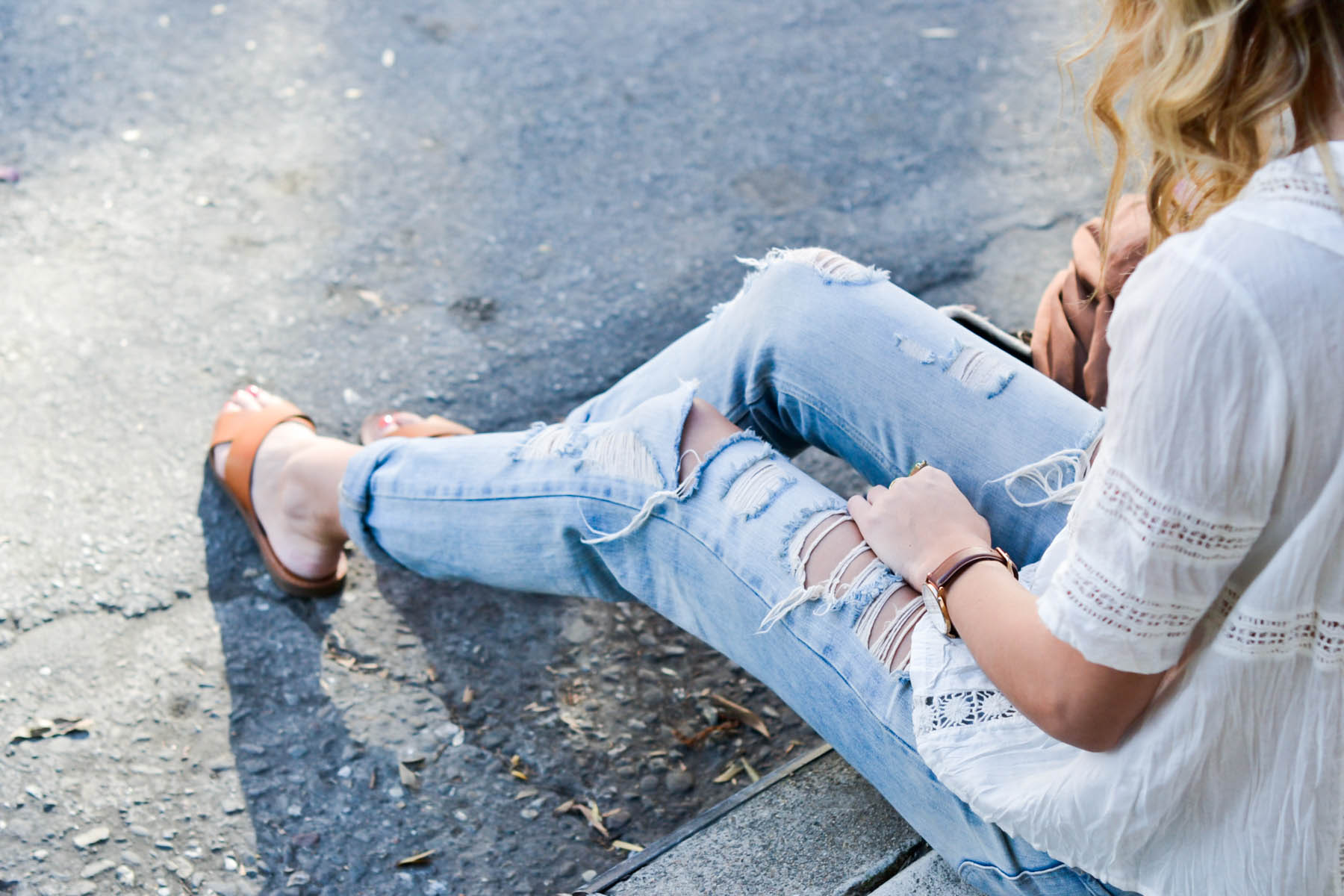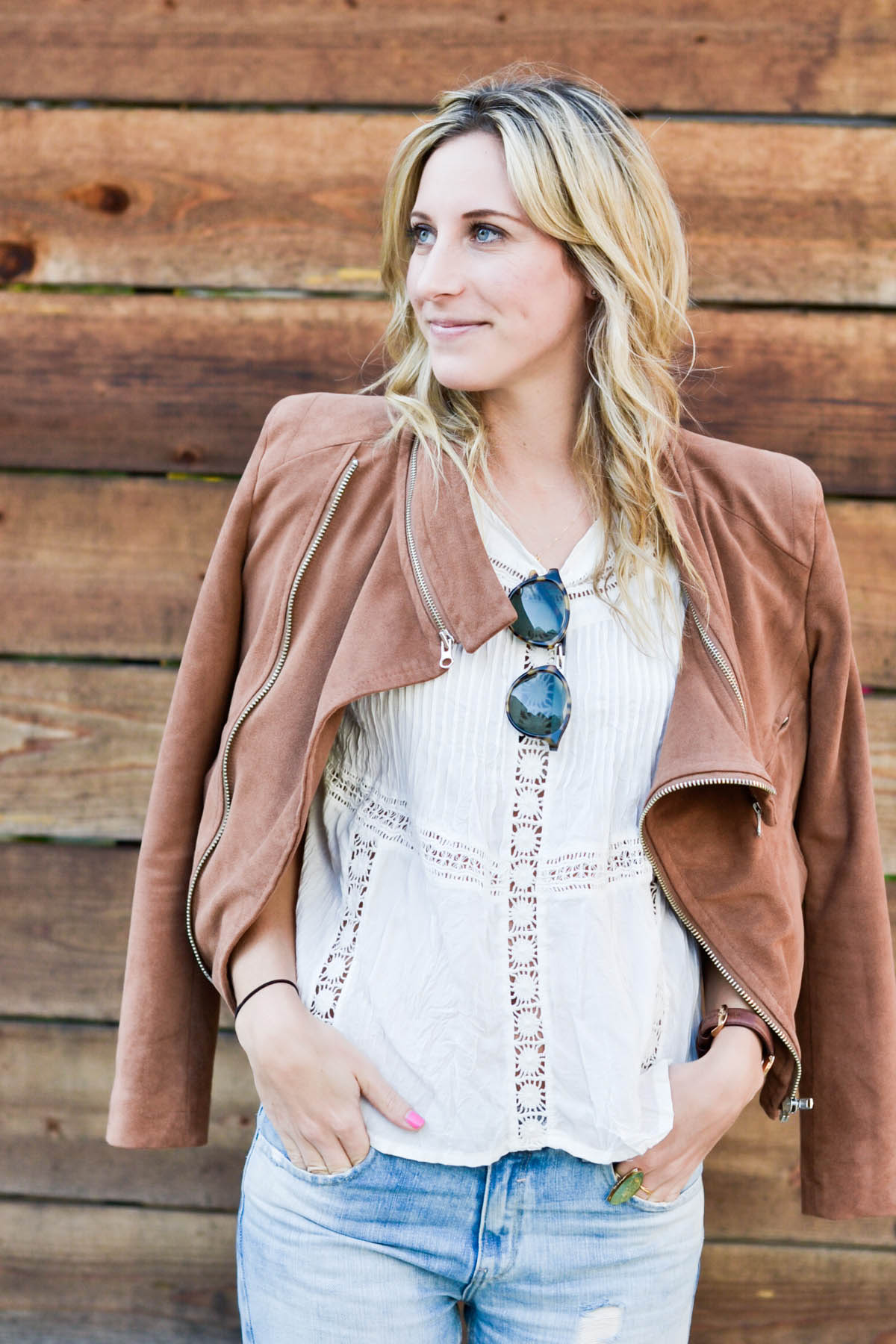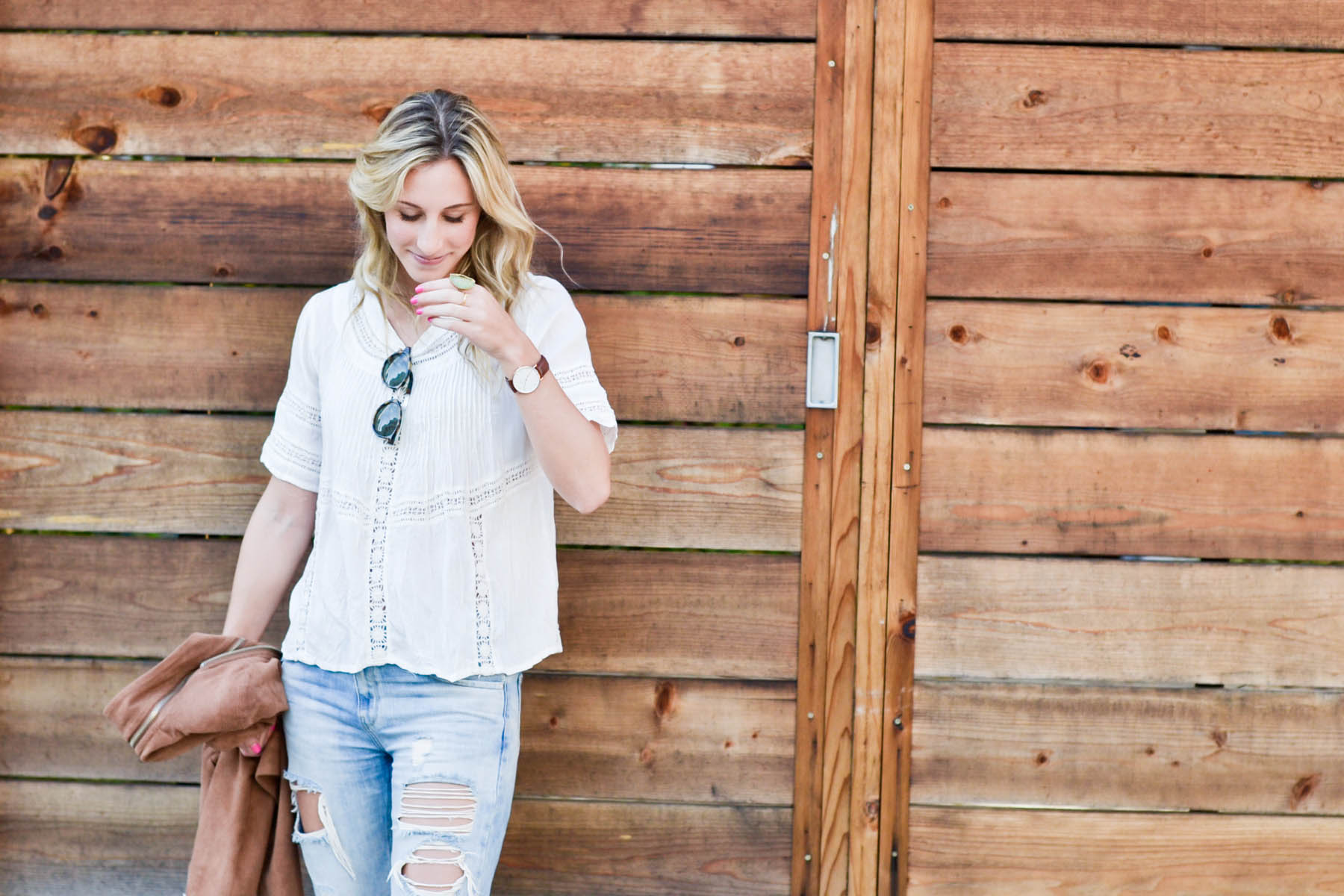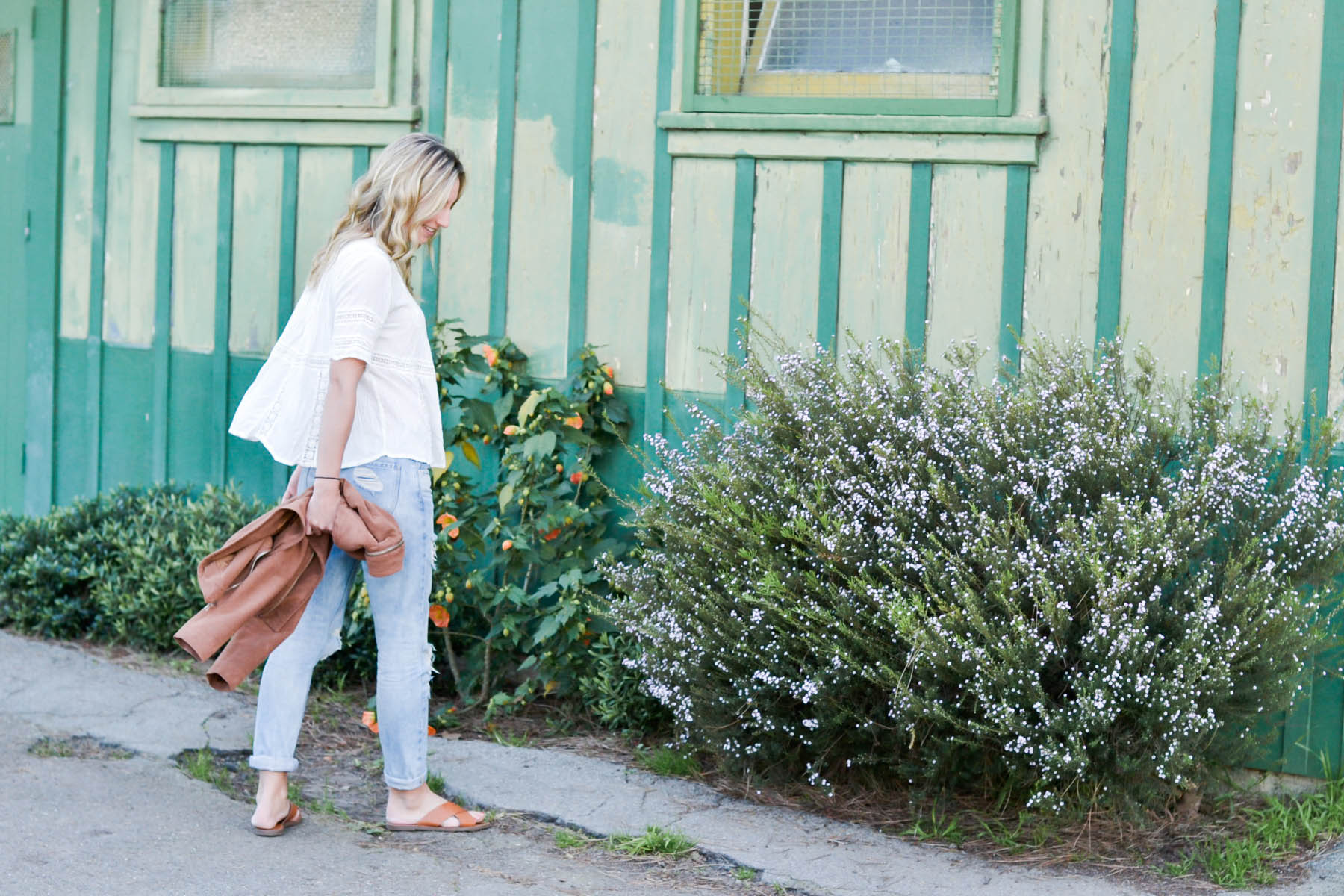 Amuse Society Top, Zara Jeans (similar), Azalea Jacket, Madewell Sunglasses & Sandals
Shop The Post