Styling Advice
3 Ways to Stack Your Rings
posted on April 28, 2015 | by Amanda Holstein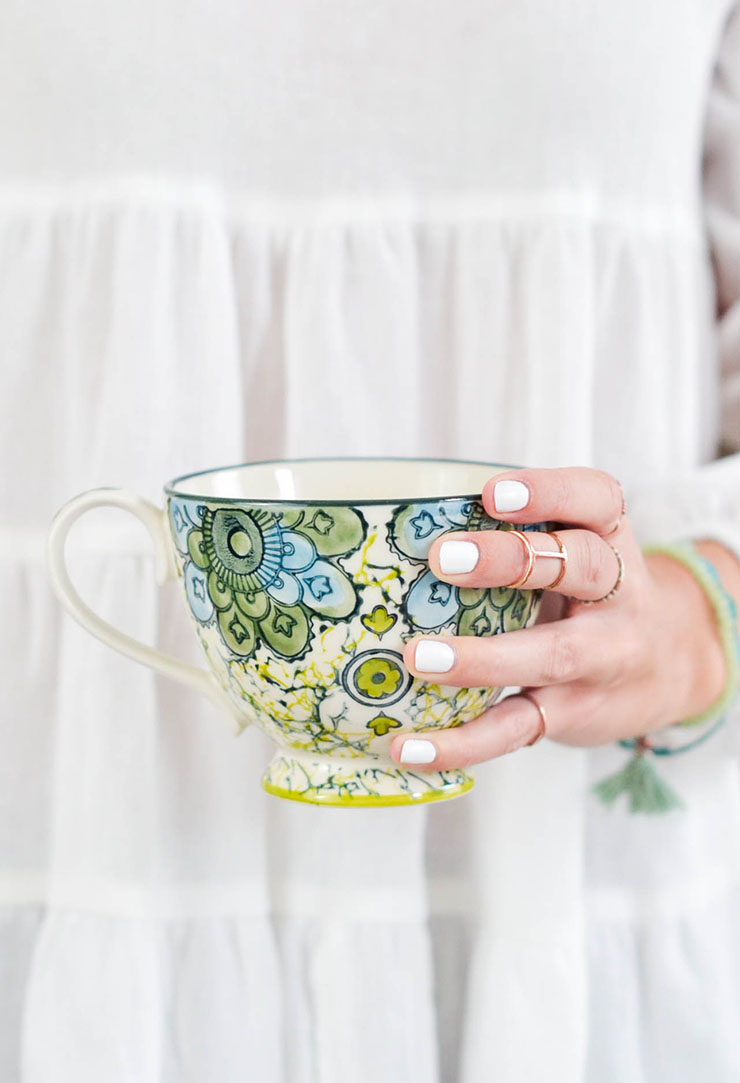 While the arm party had its well-deserved phase, there's a new party to celebrate nearby. I'm talking about stacked rings. Generally, I'm not one to wear a ton of jewelry. I have my everyday pieces (yes, those include friendship bracelets), my go-to diamond studs, and a rotation of delicate necklaces, rings are quickly becoming a staple as well. While one or two are nice, piling on the rings can really make a statement — one you can pull off on the daily. Find out which look works best for you.
1. Everyday Stacking
If you want a look you can include in your everyday routine, try this little combination. Choose 4-6 delicate rings, particularly ones that have some meaning to you. The California ring on my left hand always makes me happy (thanks, Tab!). Try a set of 2-3 that you can stack together on one finger, then space out a couple more. For everyday wear, I like to stick to my pointer, middle, and ring fingers. Just make sure not to have a symmetrical look on each hand.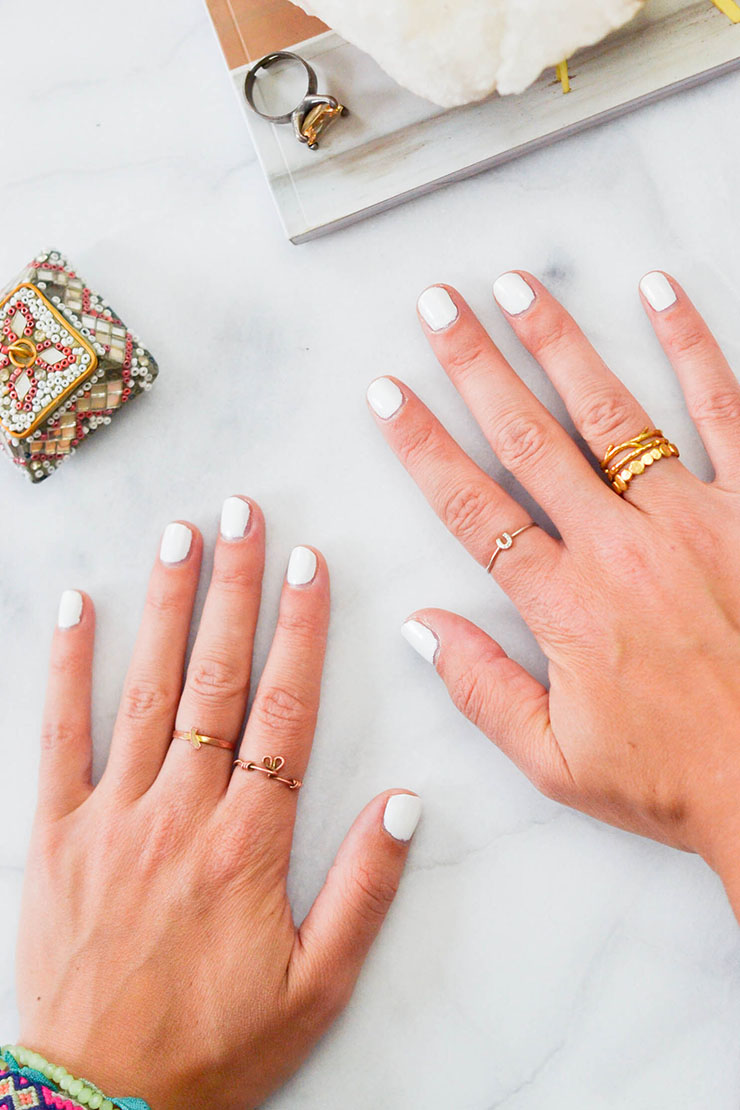 2. Gold Stacked Rings
A favorite of mine is this trendy stacked ring look. Choose a mix of rings, delicate and chunky, all in gold (or try silver!). Again, make sure the two hands look different. Play around with 1-2 midi rings, as well as a dainty one for your pinky. The key is to create balance. For example, I kept the rings on my right ring finger more simple to balance out the two chunky ones. I saved the more intricate ones for the other hand. I also put the two midi rings on different hands, and on different fingers.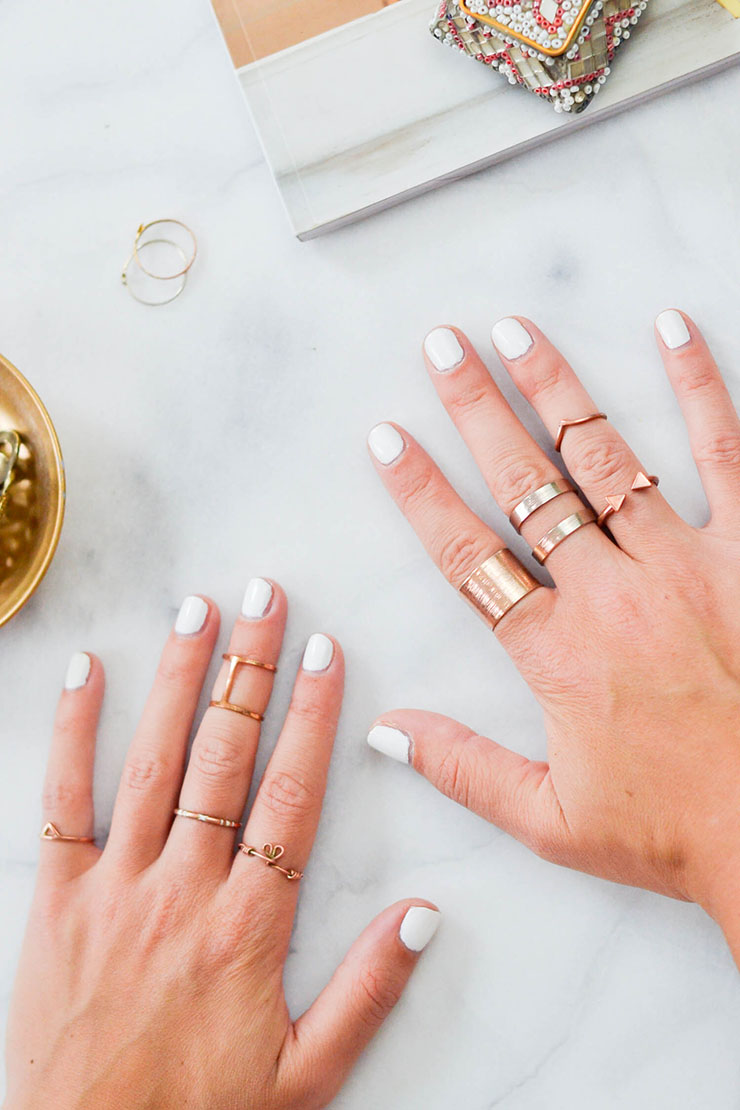 3. Go Bold
If you're a fan of bold jewelry, you can try stacking your statement rings. Mix in 1-2 smaller rings to create balance. I also recommend putting some on your thumb to create that extra bold look. Allow the largest rings to sit alone on each finger. Anything smaller you can put together.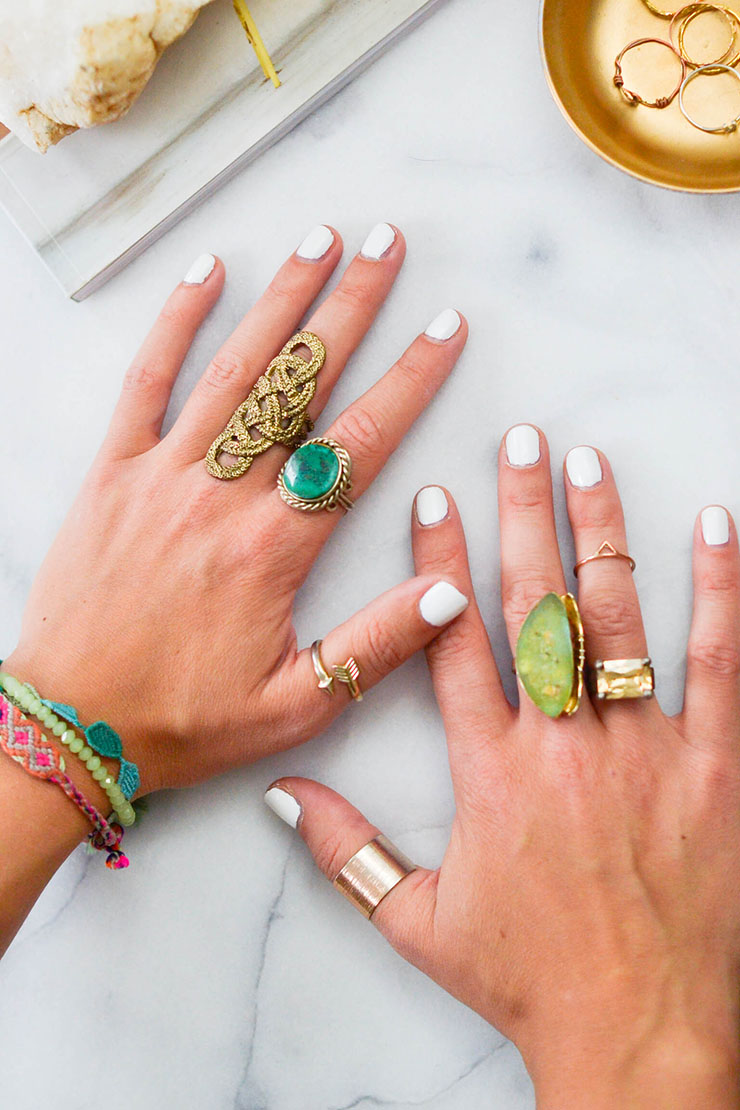 Which look is your favorite? This one's mine!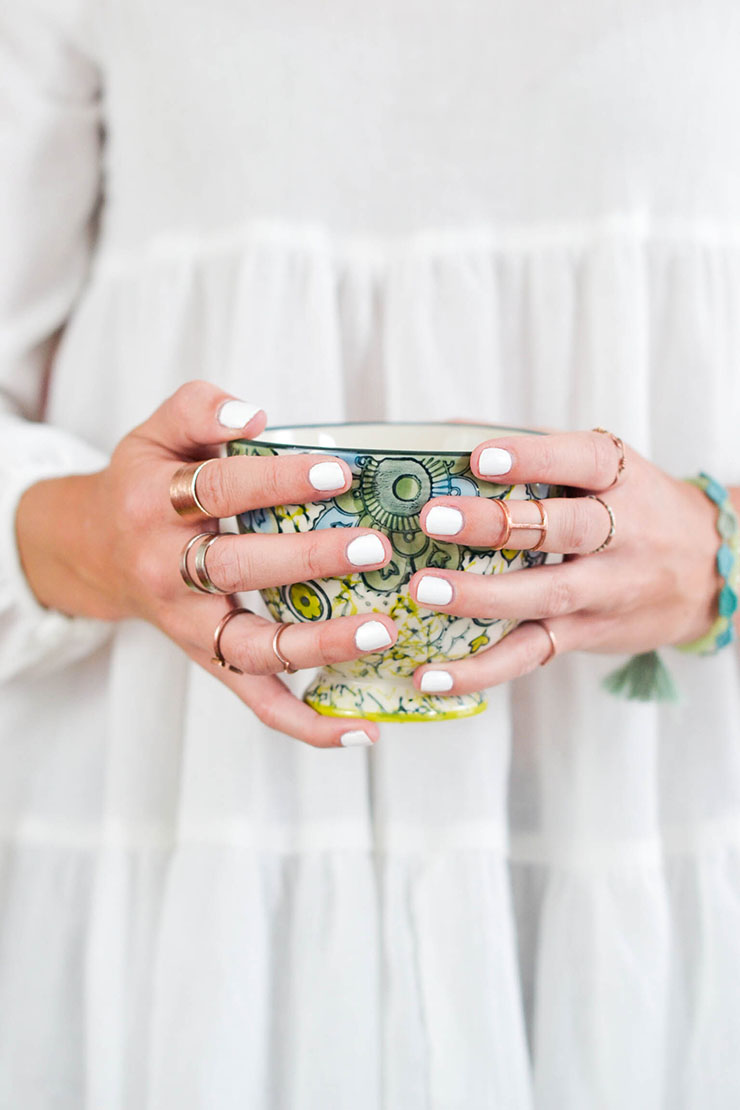 (many of these rings are vintage or etsy finds, but I've included similar ones below)
Shop The Post