Decor & Styling
The Catch All Tray: For Your Entryway
posted on September 1, 2015 | by Amanda Holstein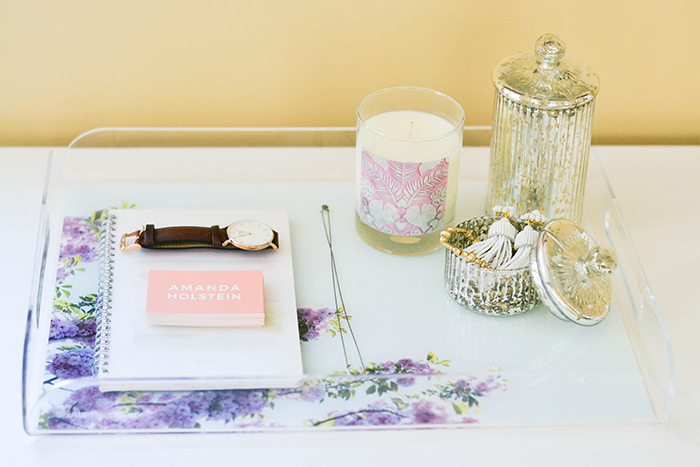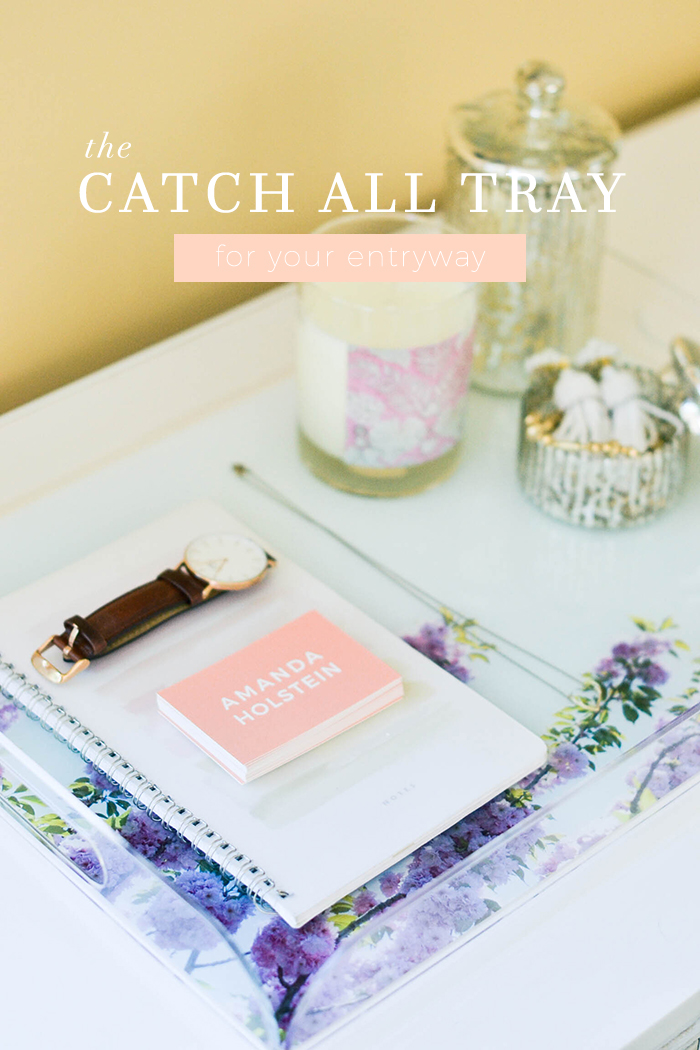 The catch all tray is the answer to all of your apartment woes (well maybe not your shower's horrible water pressure, but you know what I mean). It's the easiest and most affordable solution to keeping your apartment organized and stylish. Try them in different sizes, shapes, and in different areas of your home.
I think what some may find difficult about the catch all tray is knowing what to put on it! So I thought I'd start a little mini-series to help you master the one item you need in your place. Let's start with the entryway. Yes, I know, most of us don't have a true entryway living in tiny apartments. But you can make yourself a little "faux" entryway. Typically, there's a bit of wall space when you first walk into your apartment, and possibly a tiny hallway. Find a space for a small console table (like this one or this one!). It's the perfect little nook where you can set your keys and those last minute items you need as you're leaving the house. And to keep those things organized? You have your catch all tray :).
Start with a tray of your choice. There are so many out there and many that are small enough for a tiny console table. Today I teamed up with Shutterfly to create a customized lucite tray using my own photos! Their custom items are pretty awesome — you can use photos on your computer or access your Instagram posts right from their site. I chose this pretty photo I took while exploring the Brooklyn Botanical Gardens.
Next, add your larger items. Try to use canisters or boxes that can hold some of your things. I like to keep my lip glosses in a small canister so I can pop some on as I'm running out the door. Candles are always a great space-filler as well. I customized this candle on Shutterfly too using one of my Instagram photos! (You can even use photos you've liked on Instagram so feel free to grab any from my feed!).
I also use a smaller bowl or canister for my everyday jewelry, like my studs, small rings, and antler necklace. Sure, I'll throw a statement piece in there as well just 'cause it looks pretty :).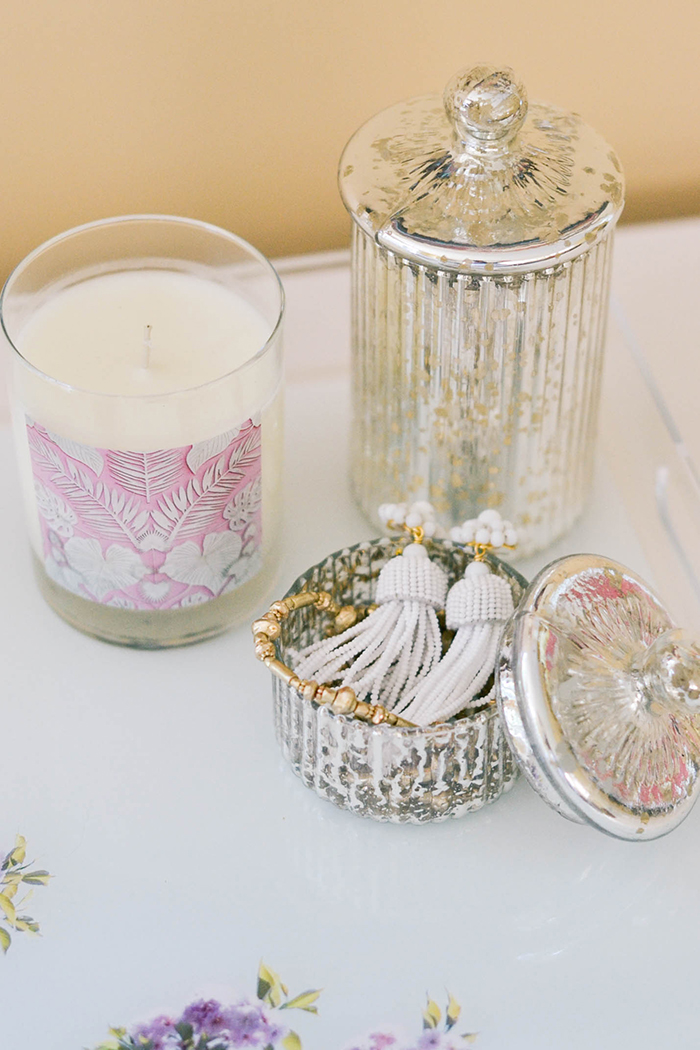 Next I recommend keeping a notebook by your entryway in case you need to leave a note for your roommate, dog walker, or you just need to bring it with you for the day. I know, we have phones now, but there's something about a notebook that just can't be replaced! I also like to keep my business cards by my door so I can throw a few in my purse before I leave the house.
// This post was sponsored by Shutterfly through their partnership with POPSUGAR.
While I was compensated by POPSUGAR to write a post about Shutterfly, all opinions are my own