How to Style Your Bedside Table
posted on March 25, 2013 | by Amanda Holstein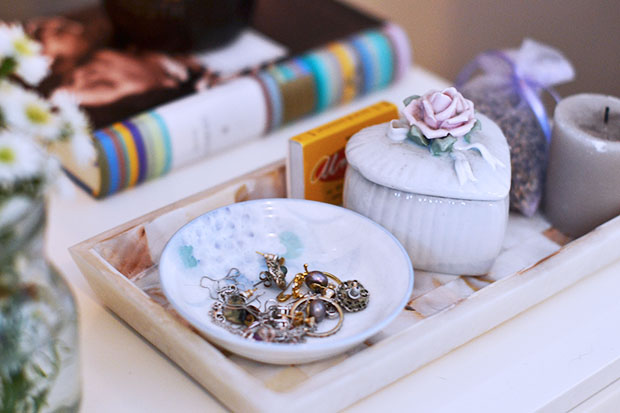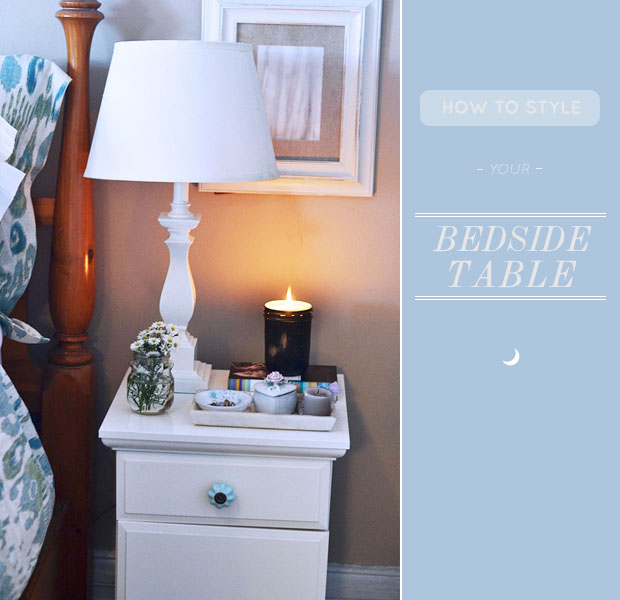 I feel like I'm always changing the look of my bedside table. Whether it's a new candle, a fresh bouquet, or just rearranging the items, it's such a simple place in your home to change things up. But no matter how much I give my bedside table a refresh, there are always a few essential pieces that stay the same. To start styling your bedside table, here is what you need to find first: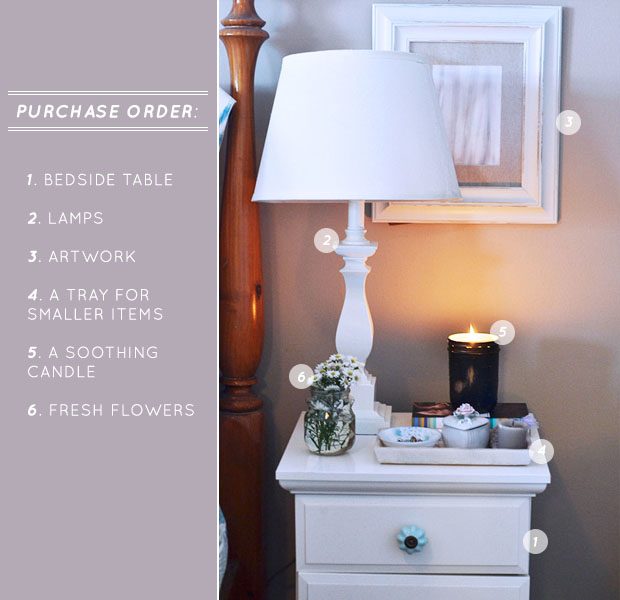 It's important to purchase the larger items first: the bedside tables, lamps, and artwork. I found these simple bedside tables at IKEA and then spiced them up by swapping out the drawer handles for some cute ones from Anthropologie. The lamps were a lucky find at Bed Bath & Beyond (similar here) and the artwork I made myself. I bought the frames at Pier 1, took some thick white paper and used a large dry paint brush to swipe on some subtle neutral colors for a natural effect.
After finalizing these larger items, I sought out to find a tray where I could place the jewelry I like to take off before bed as well as some small personal pieces, including a sweet little bag of lavender my grandma gave me. I went to Goodwill for cheap knick-knacks like the tiny plate and rose box. Lastly, I think no bedside table is complete without a candle and some fresh flowers. I always light my candle before bed to try and relax my mind and end the day right.
What do you keep on your bedside table?