Entertaining
An Earthy Holiday Tablescape Idea + Minted Giveaway
posted on December 6, 2016 | by Amanda Holstein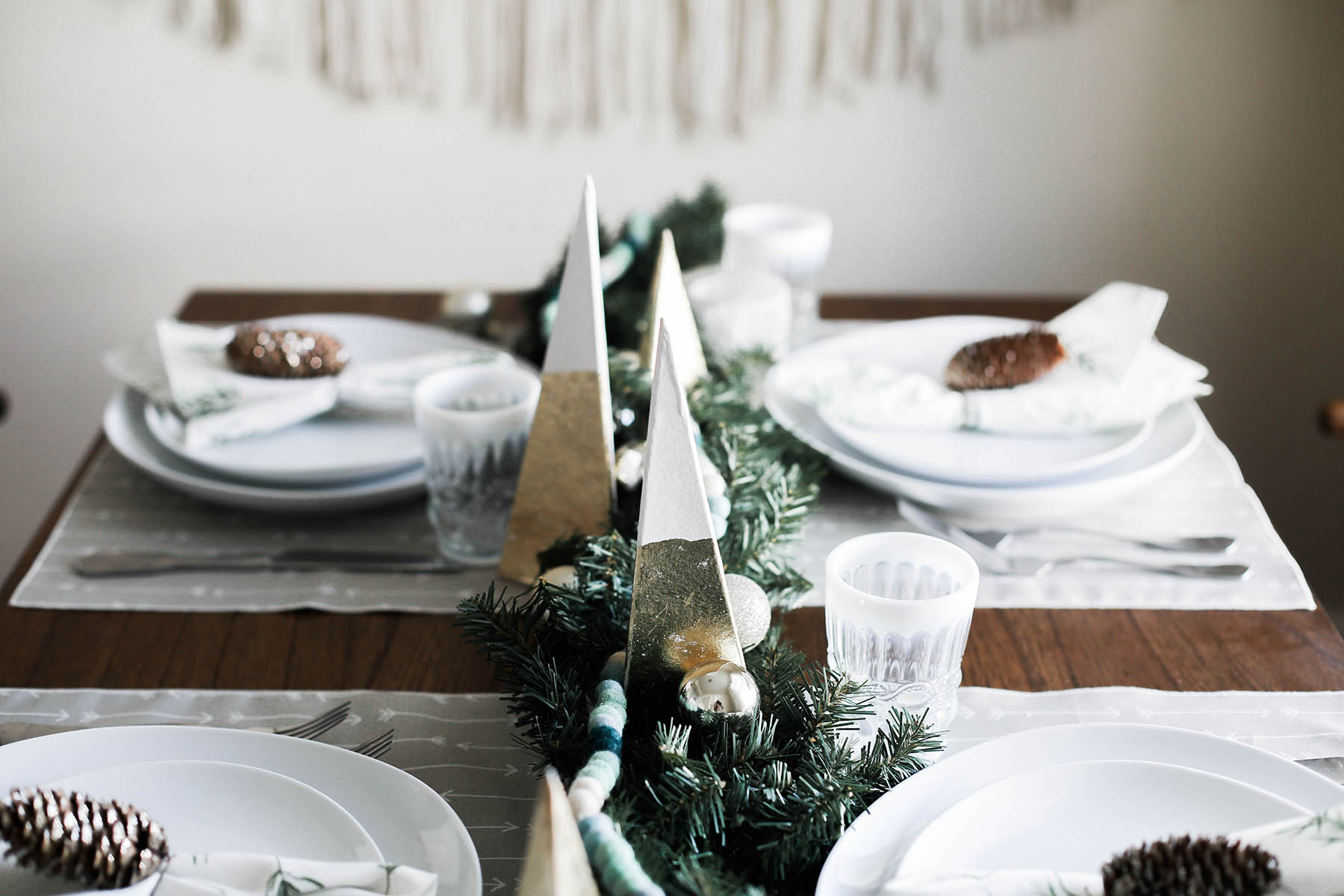 As you've probably noticed, my take on holiday decor is a bit unconventional. That may be because of my more bohemian style — or the fact that I'm Jewish and didn't grow up with any of this — but either way, it's helped expand my creativity when it comes to the holidays. I love incorporating natural elements into all of my decor, particularly tablescapes. This floral holiday tablescape is just one example of that. If fresh florals aren't available to you, today's holiday tablescape idea will do just the trick.
Table Linens
I decided to base this look off of some adorable table linens I found on Minted. I love that you can pick just about any artwork or print you like and apply it to whatever table linen you want. This arrowhead print really spoke to me and I thought it would look great in the form of placemats. To bring in more of a holiday vibe, I found this sprig print that reminded of a Christmas tree. I decided to them as napkins. I love how the two prints look together, creating an earthy holiday vibe. To keep the theme going, I wrapped these sparkly pine cone ornaments around the napkins — the perfect mix of nature & glitz.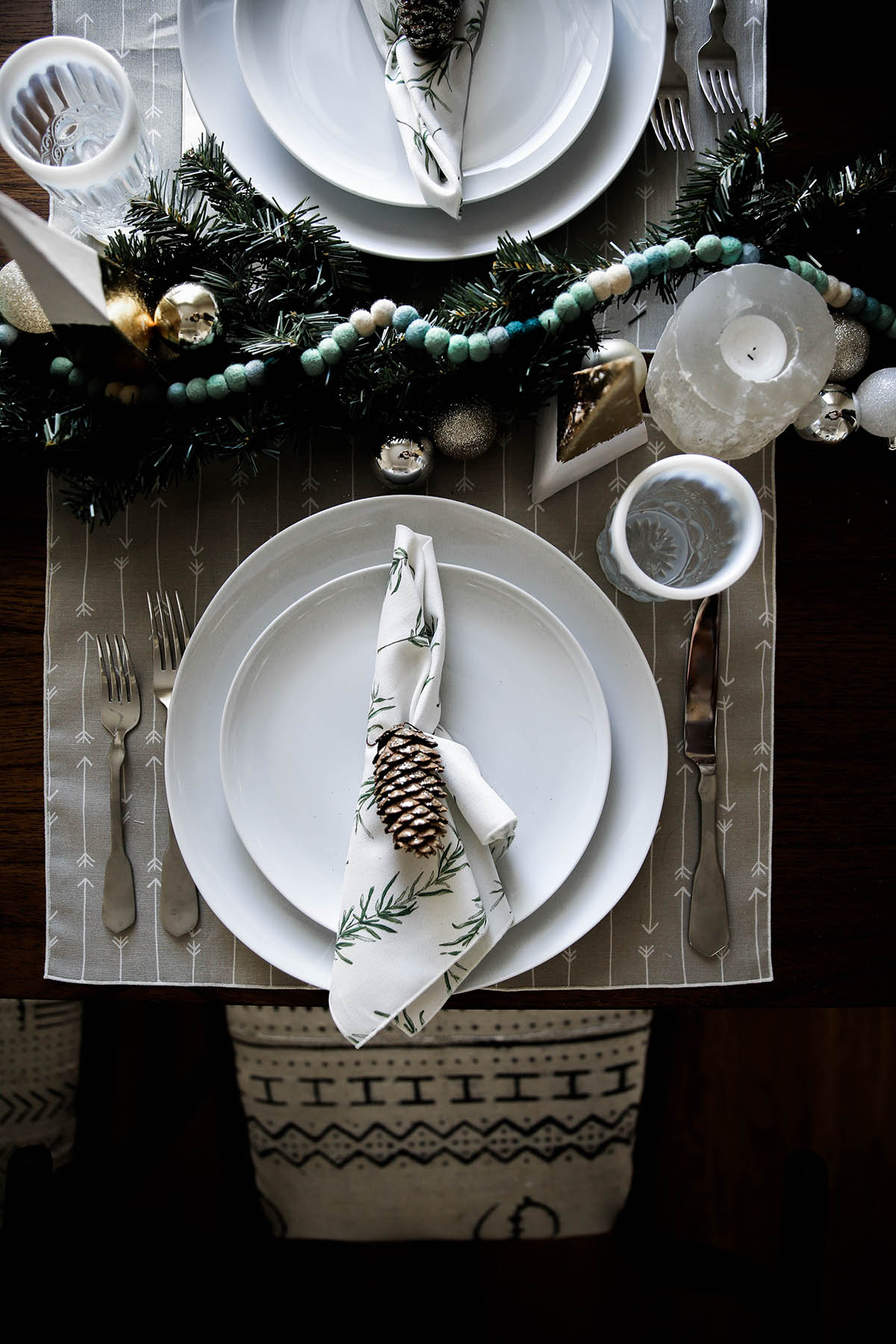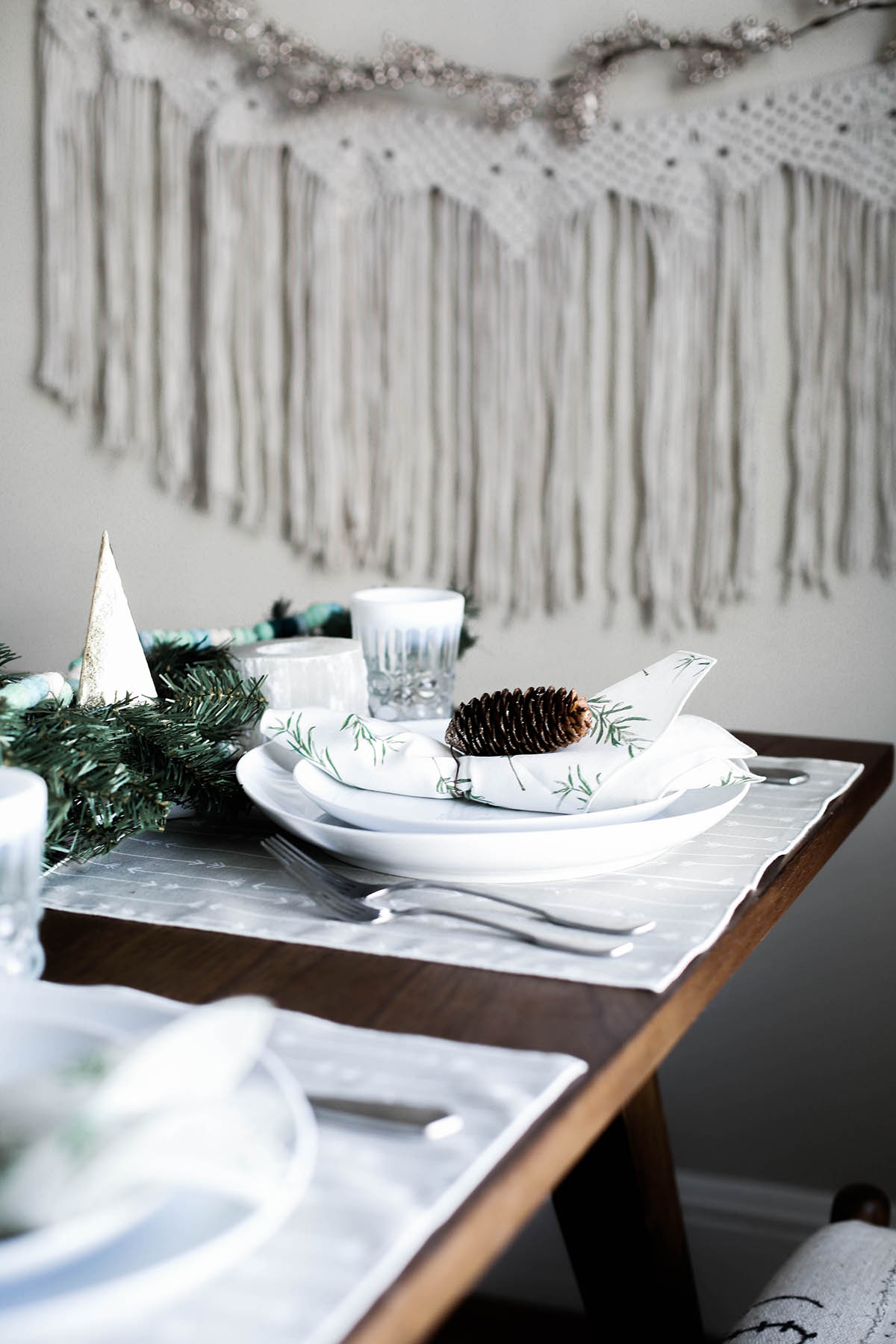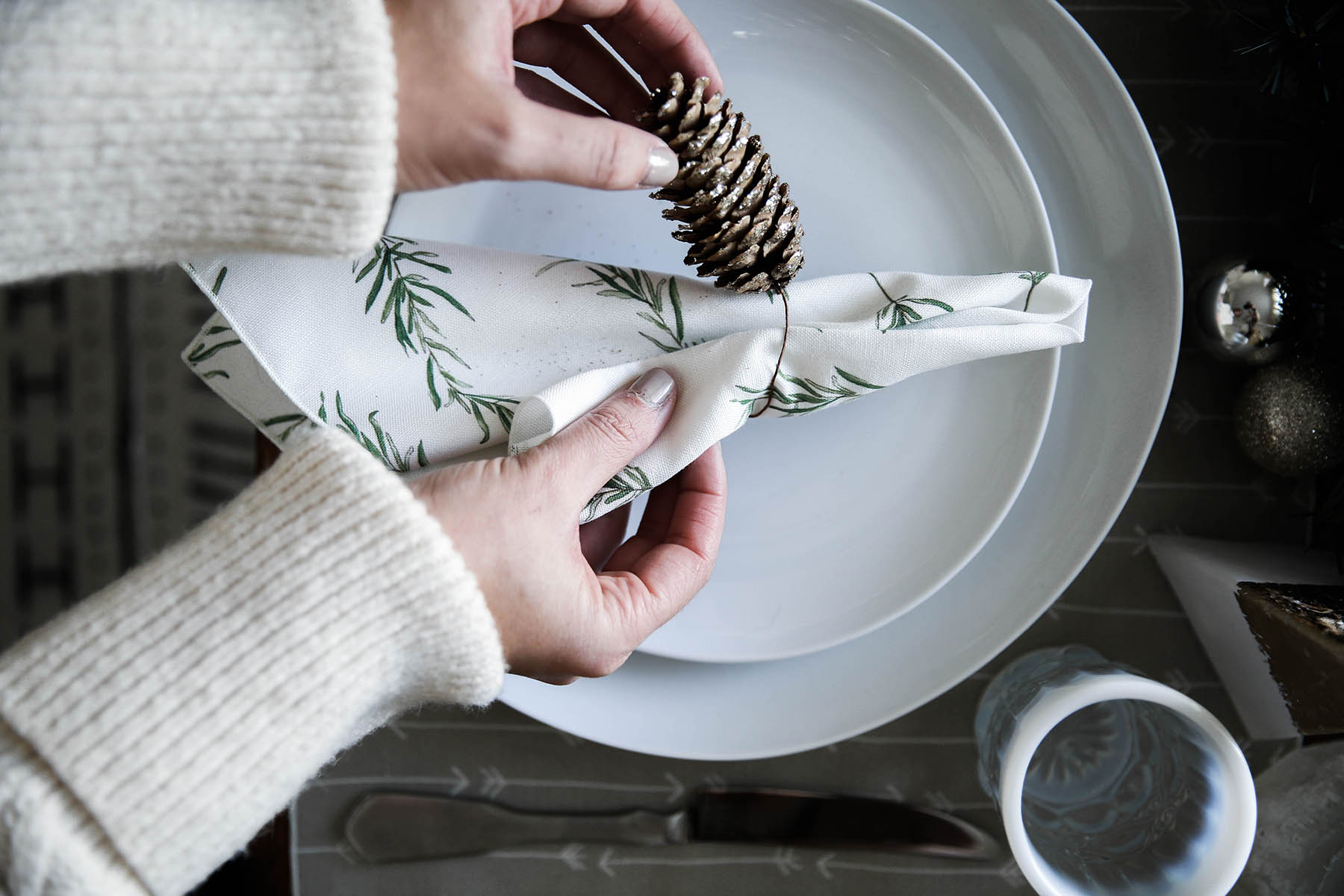 Centerpiece
For the centerpiece, I started with a classic garland (it's fake!). To give the look more of a holiday feel, I added in these gold paper trees and sparkly ornaments. For some extra texture, I thought this felt garland from Minted would complete the look. I'm all for random placement when it comes to centerpieces, so I scattered the elements along the garland until it felt balanced.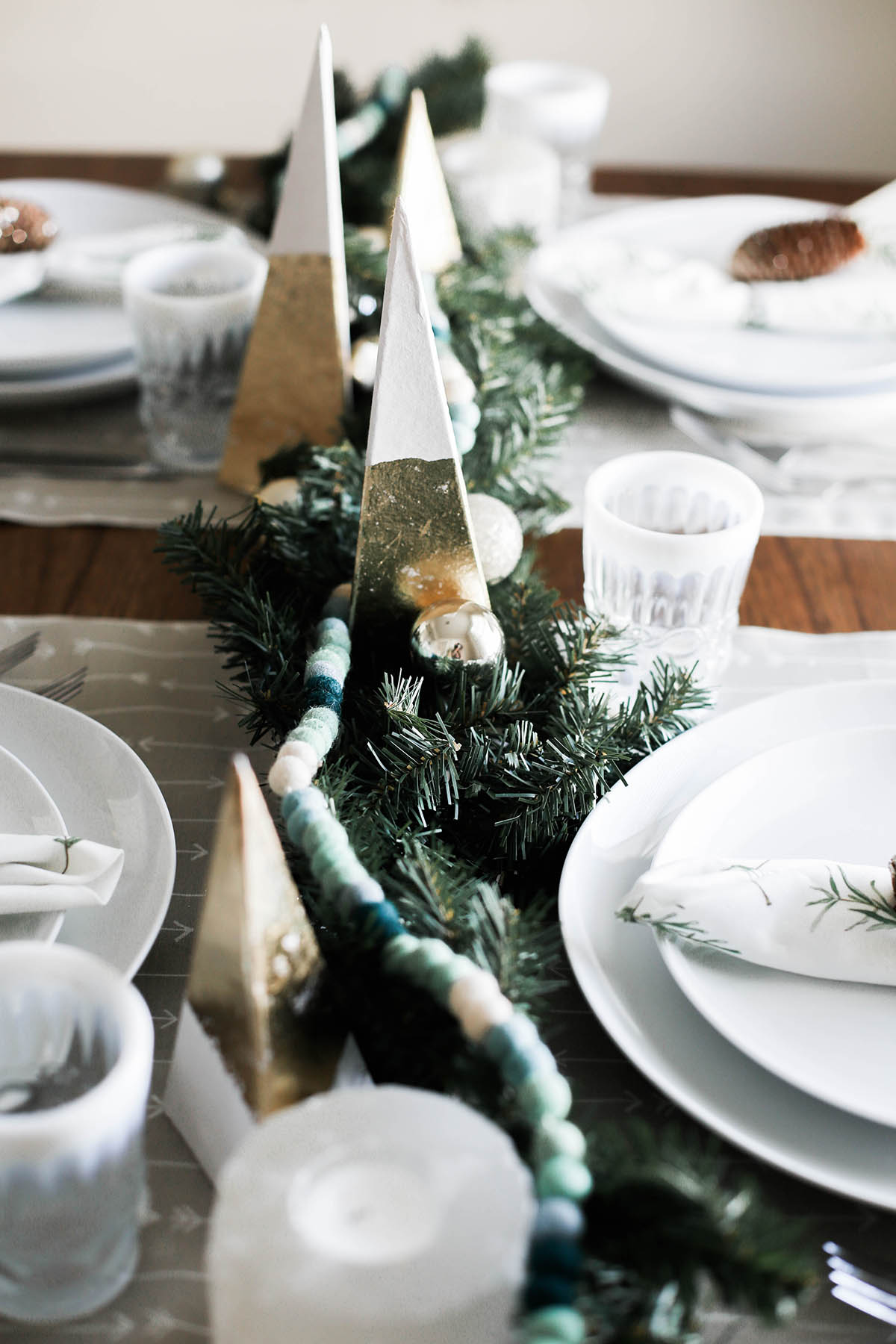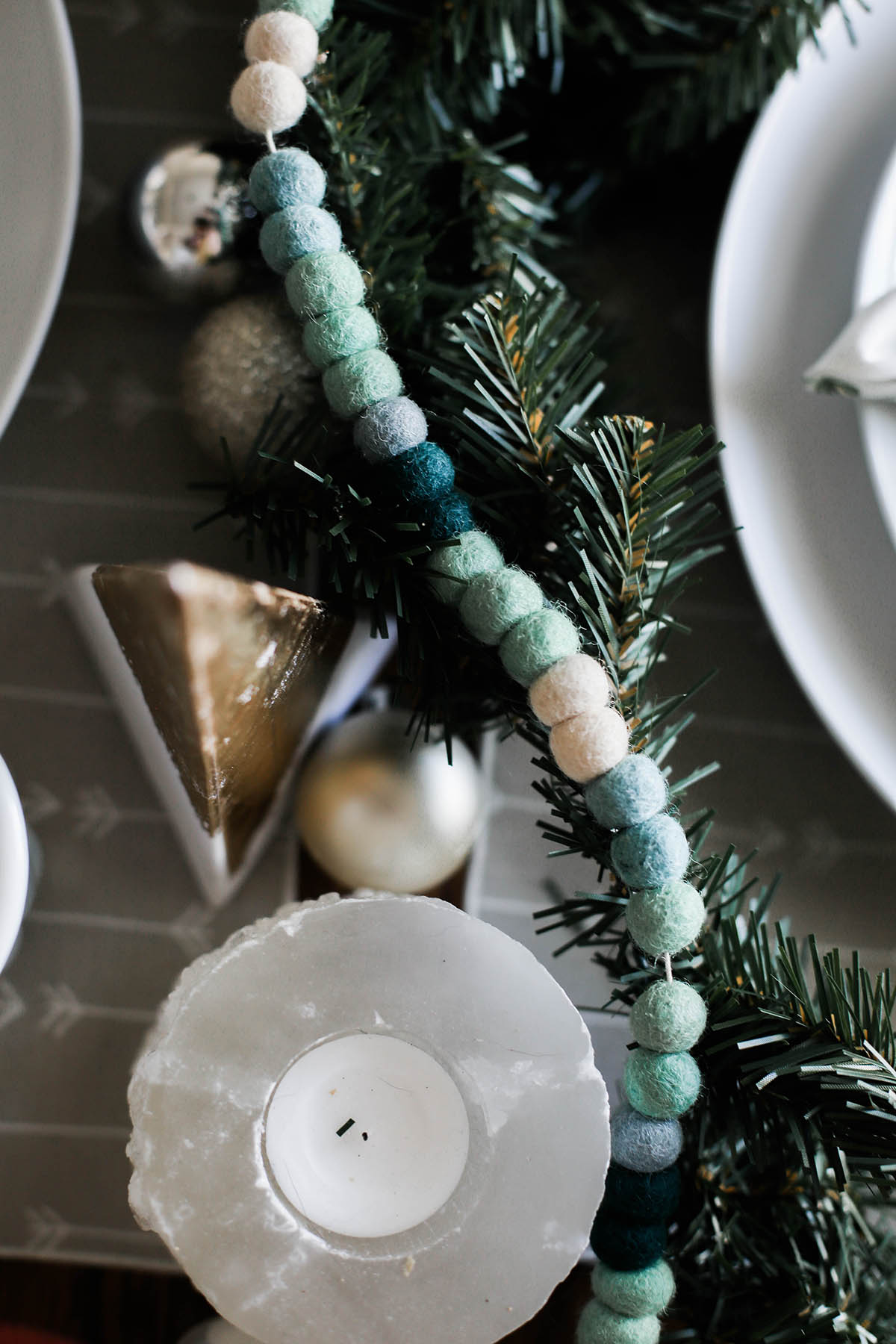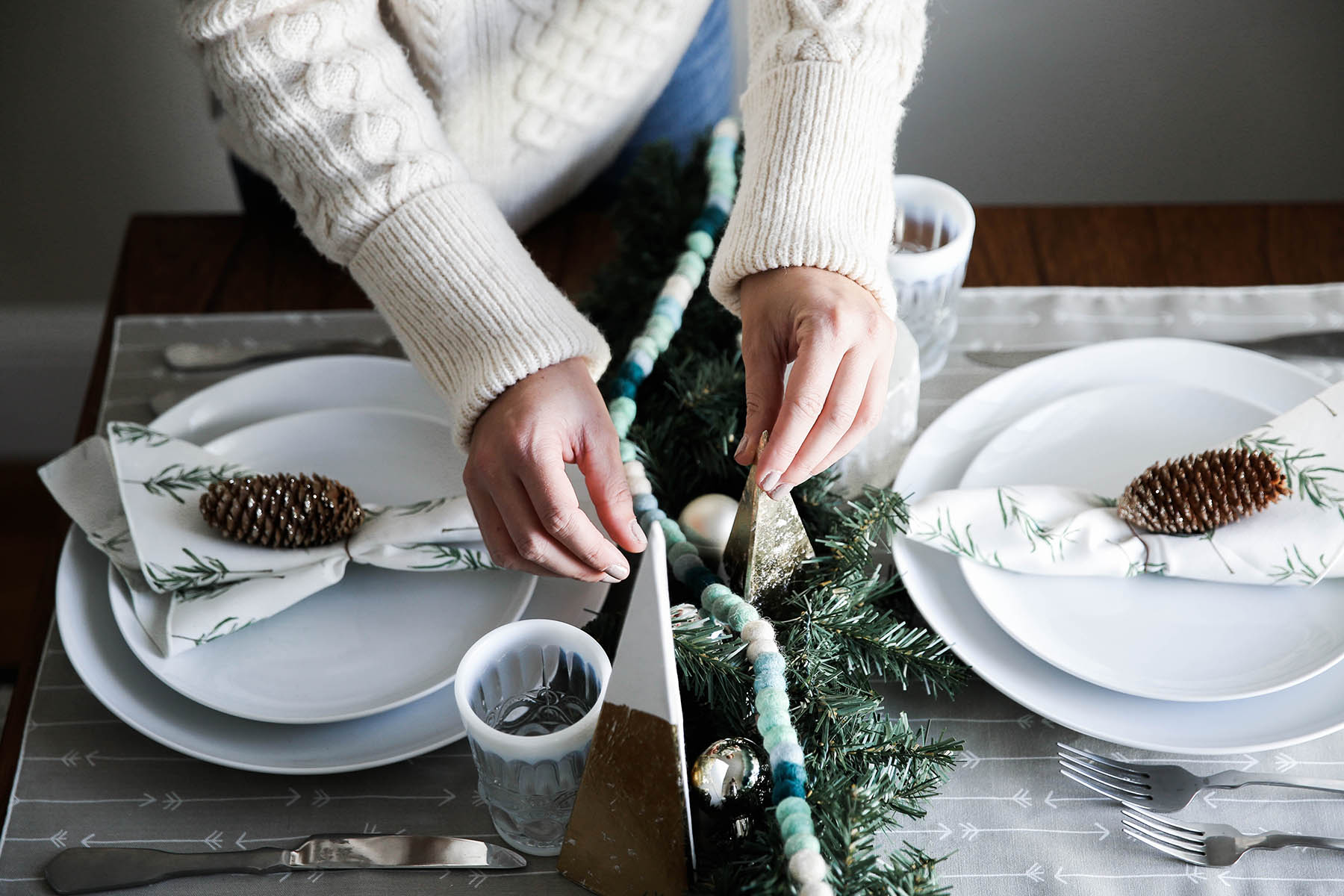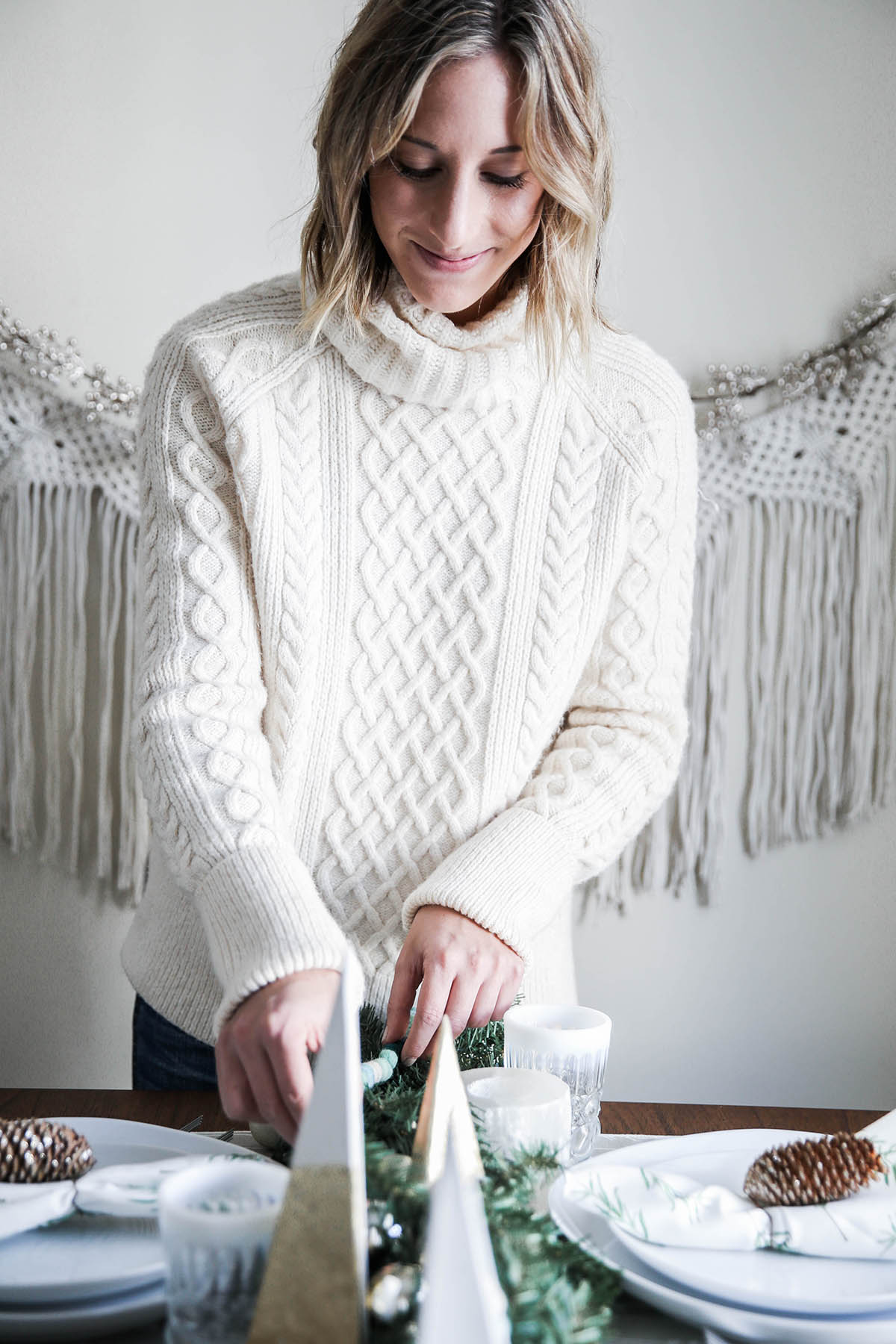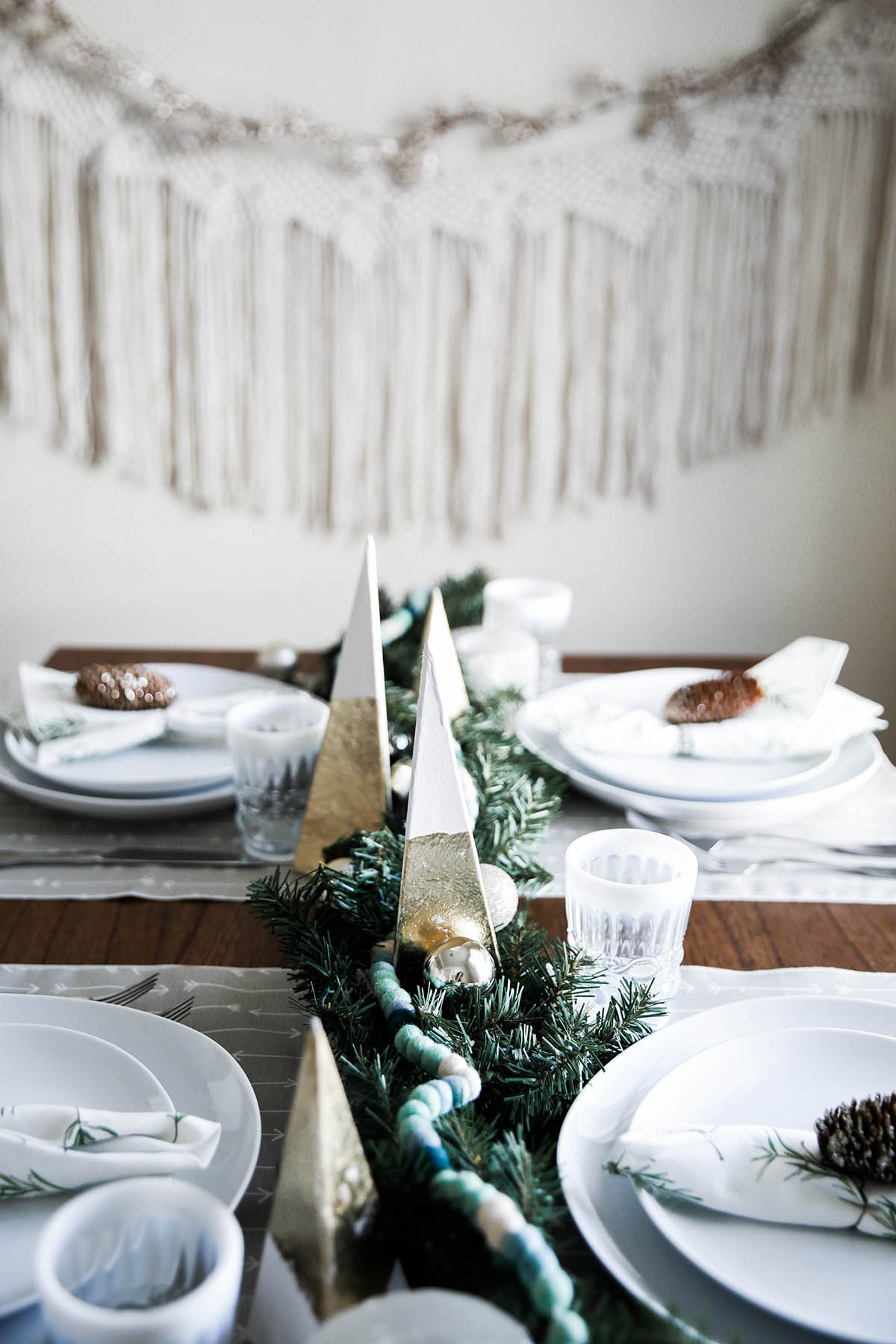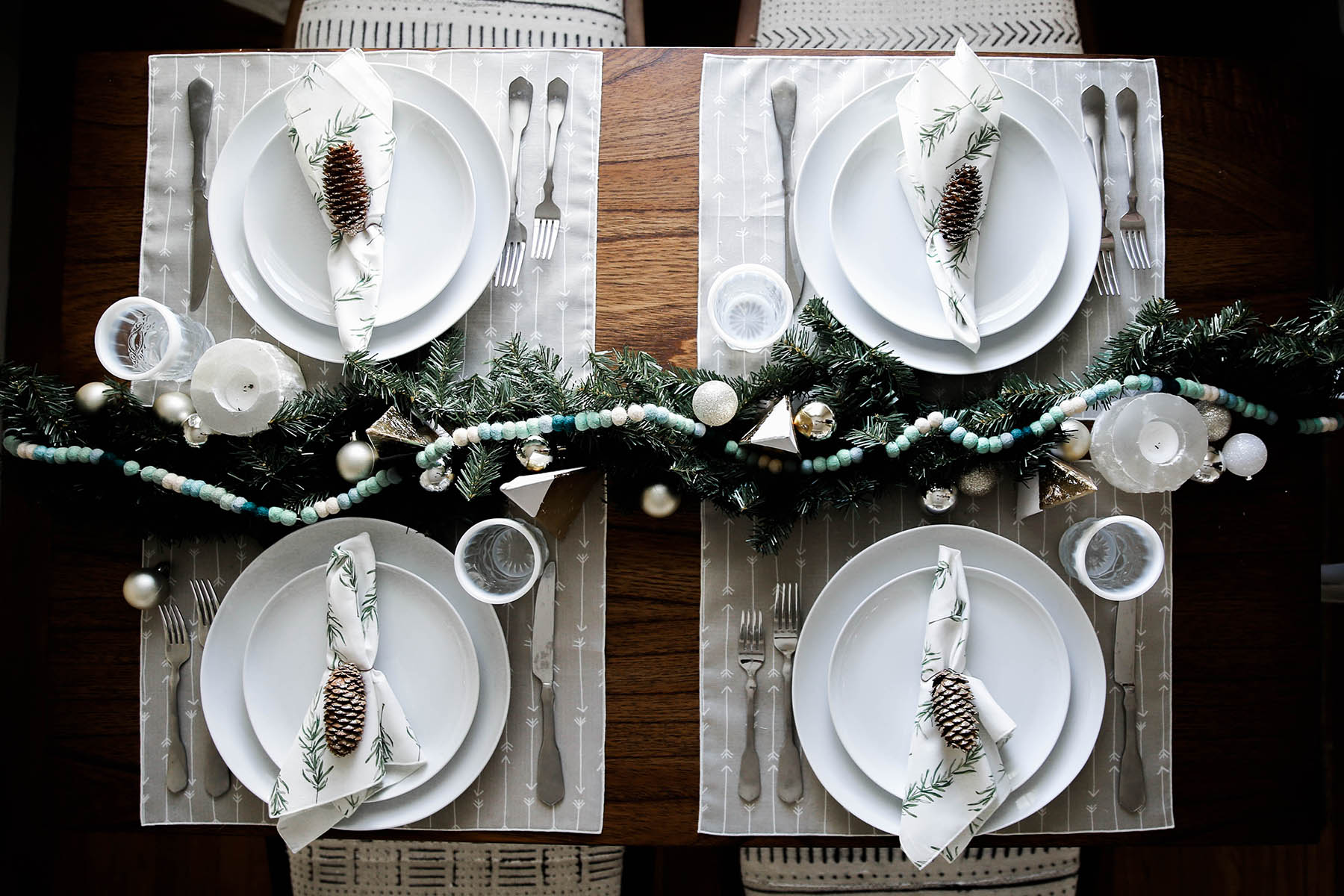 Dinnerware
To complement the natural theme, I went with super simple dinnerware. These organic shaped white plates fit the look perfectly. I thought about using gold flatware, but I thought it sort of distracted from the rest of the look so I went with classic silver. I couldn't resist some textured water glasses to go with my bohemian style (similar here). All together I think the simple dinnerware emphasizes the earthy yet festive decor of my holiday tablescape! (And if you want to know where the chairs are from, check out my DIY here!)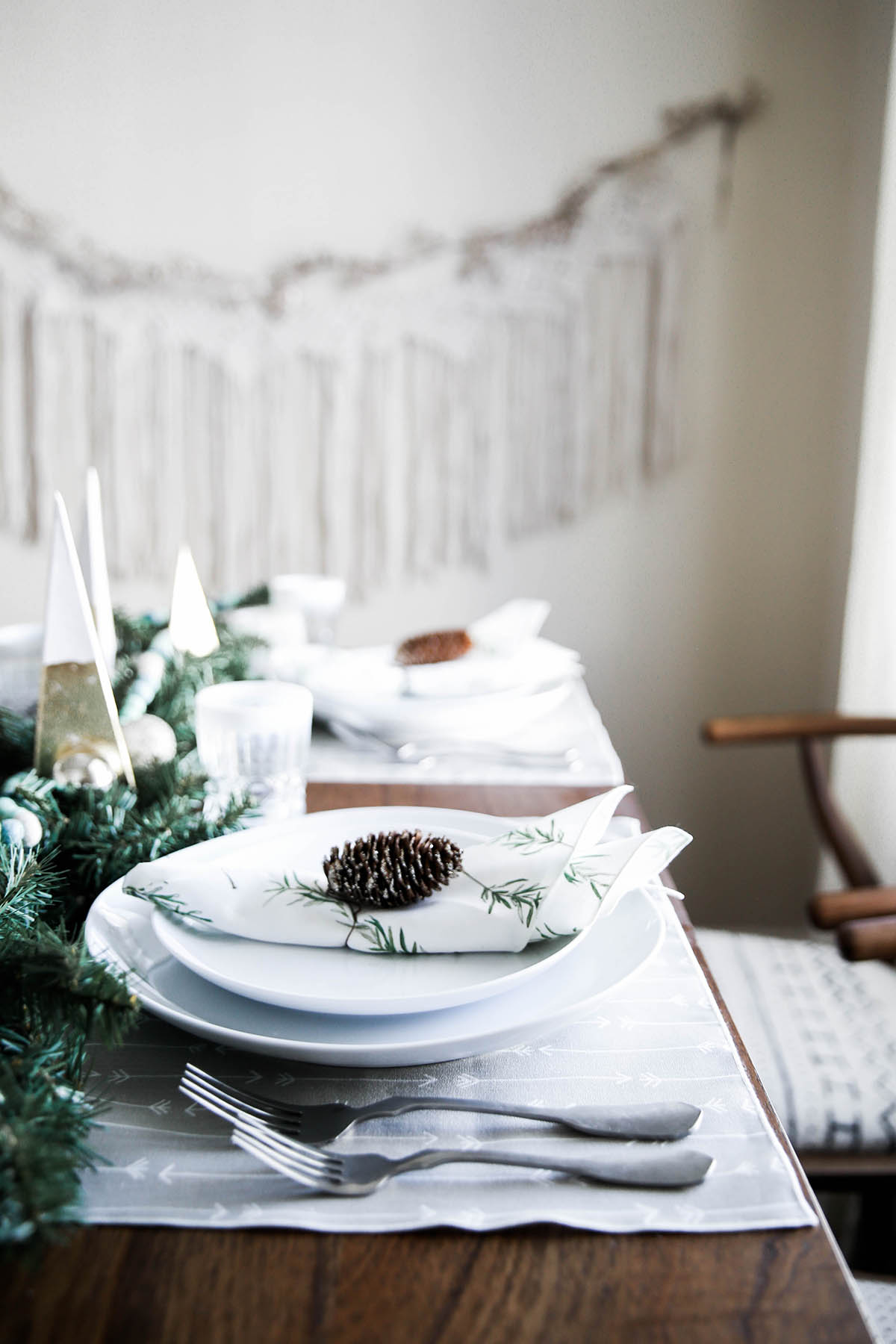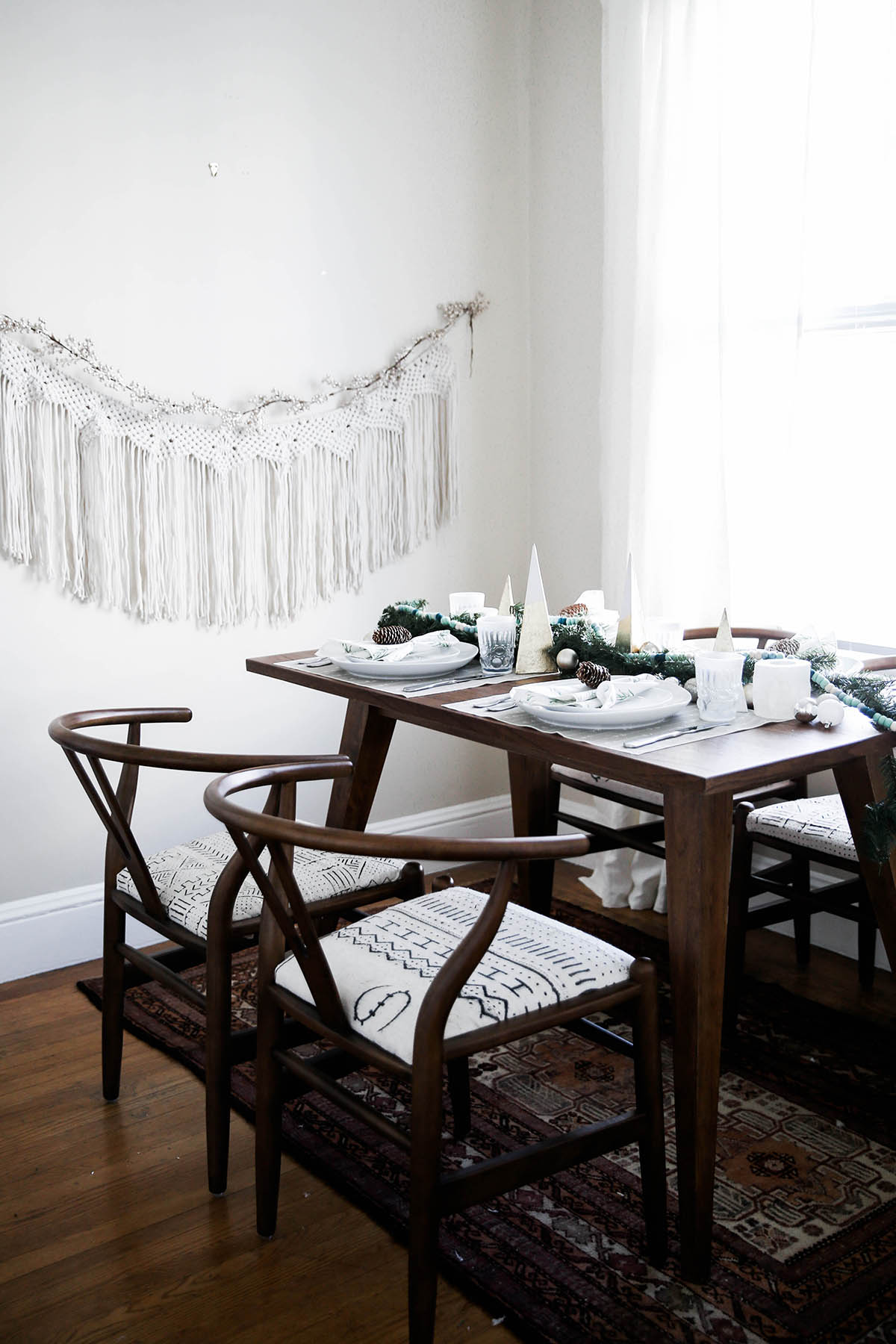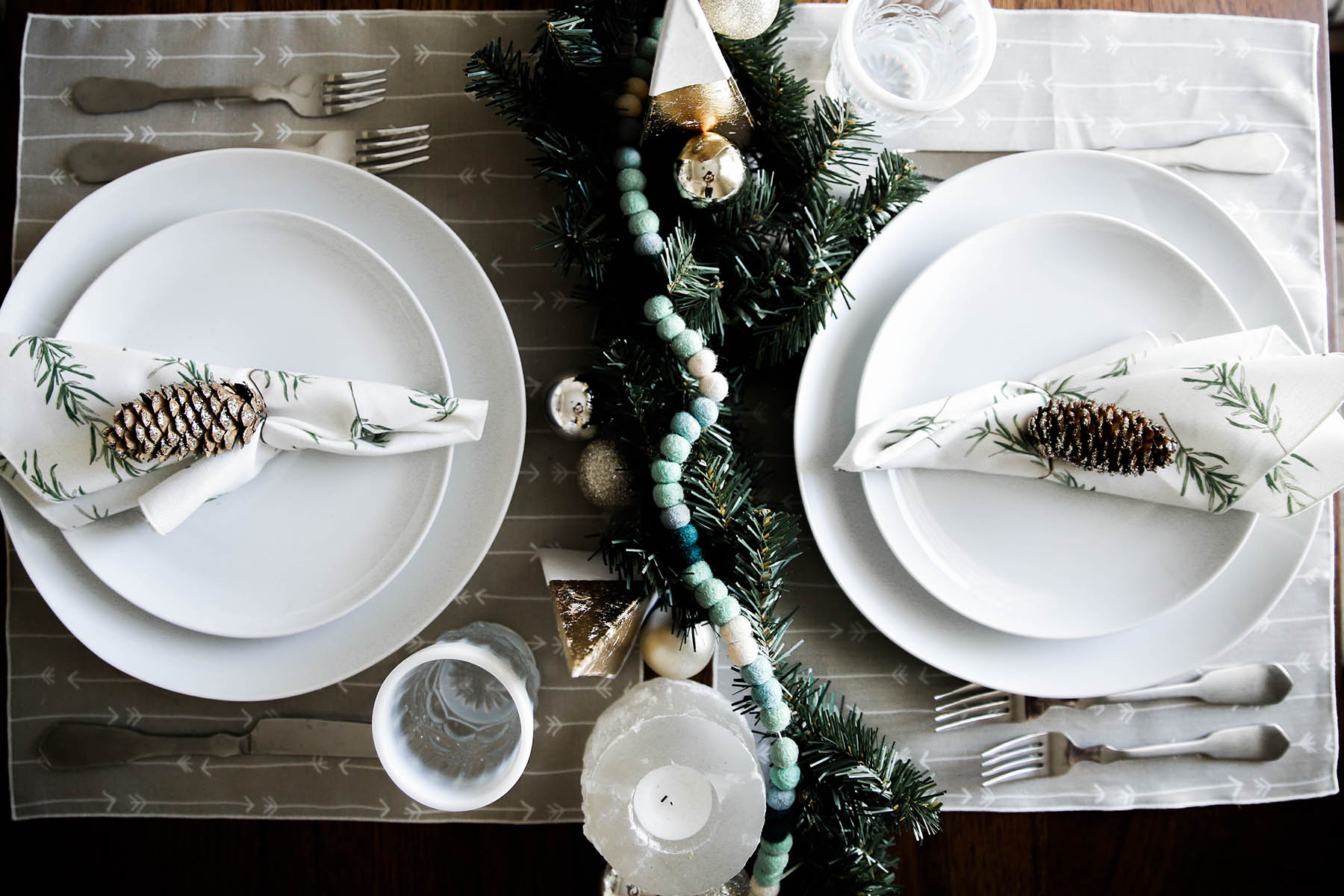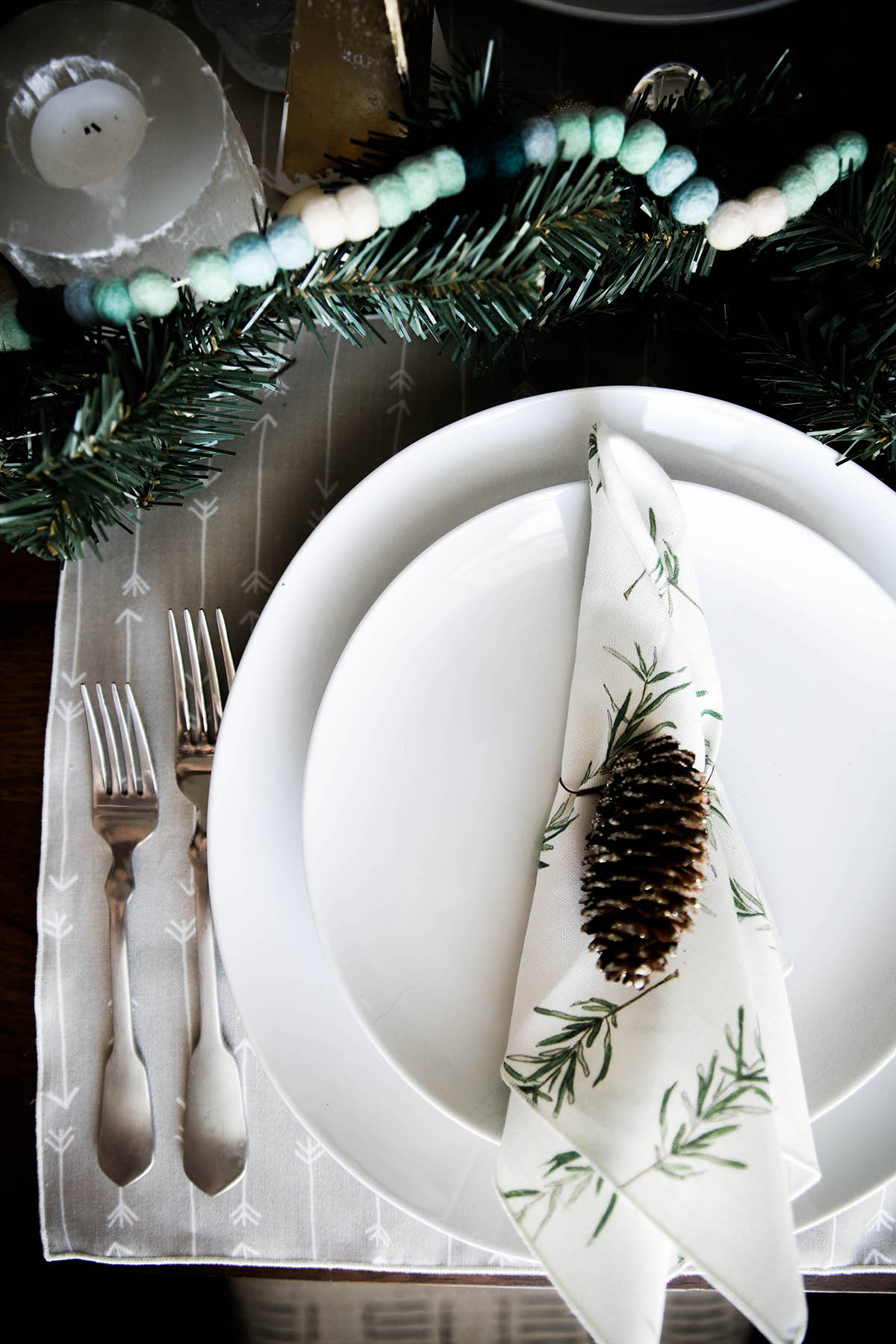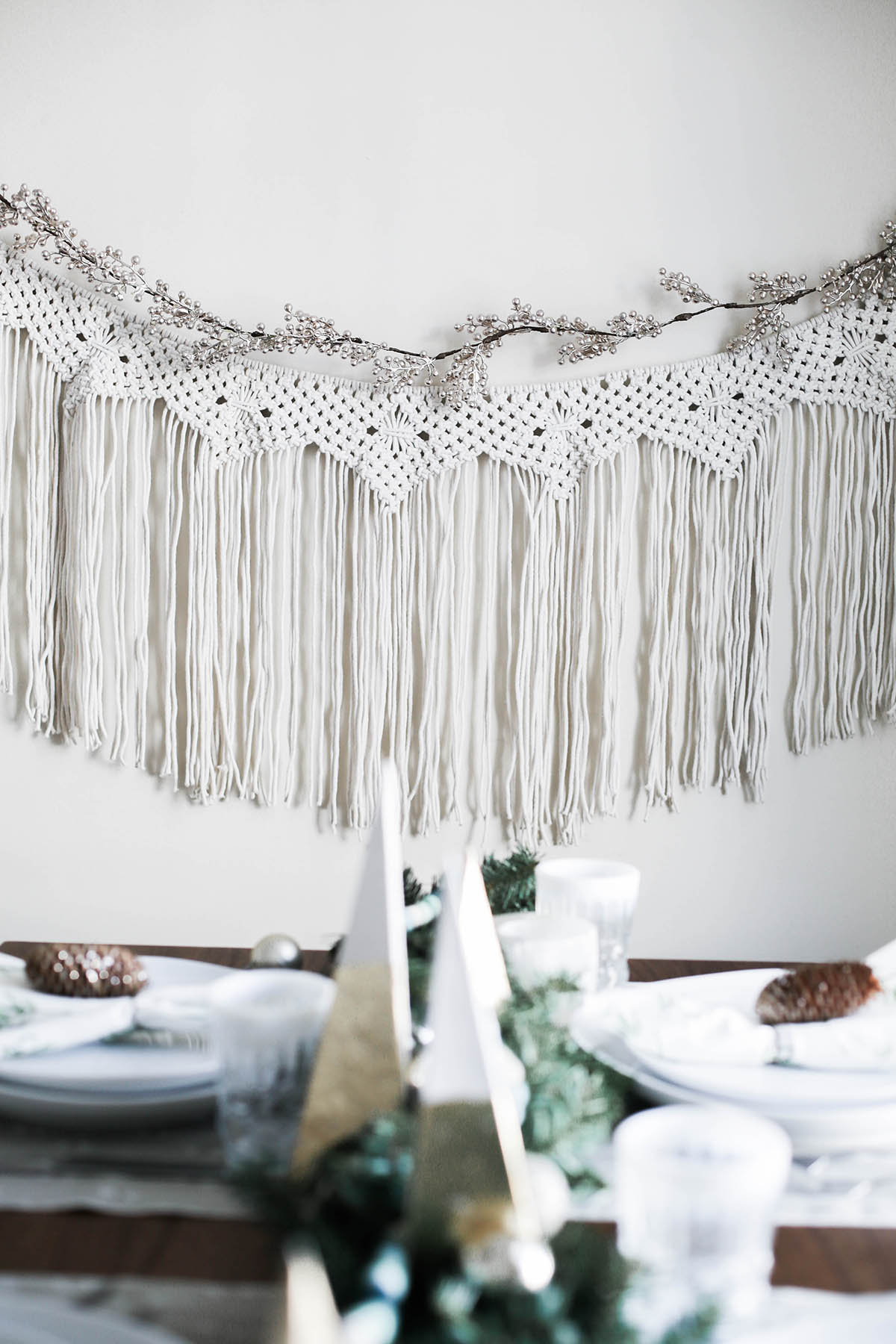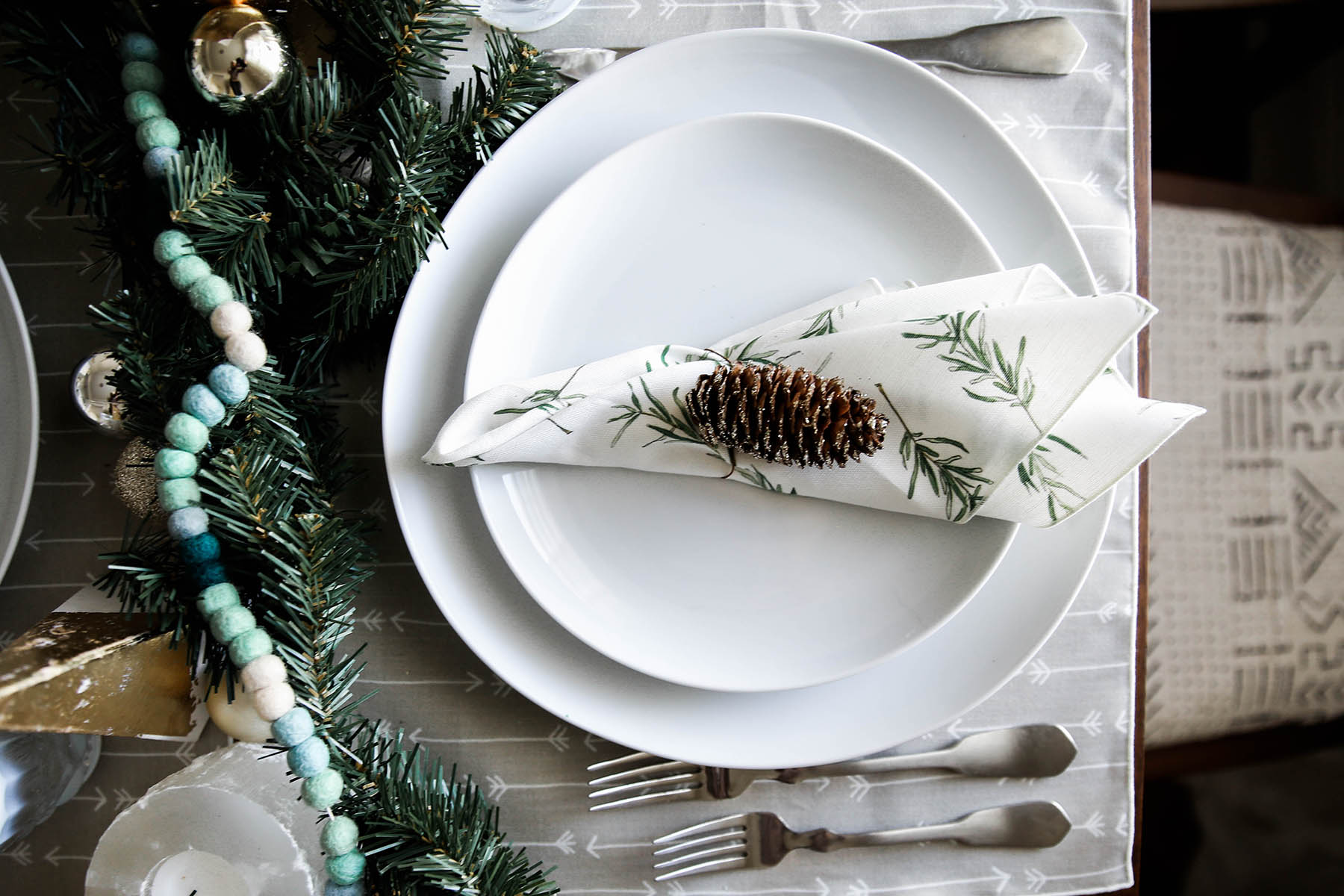 Giveaway!
Enter to win a $125 gift card to Minted to purchase holiday cards, prints, decor, and more!
Two lucky readers will win. Enter by December 13th.
Thank you Minted for sponsoring this post.
Shop The Post