Editor's Picks
9 Comfortable Heels for Spring
posted on March 26, 2013 | by Amanda Holstein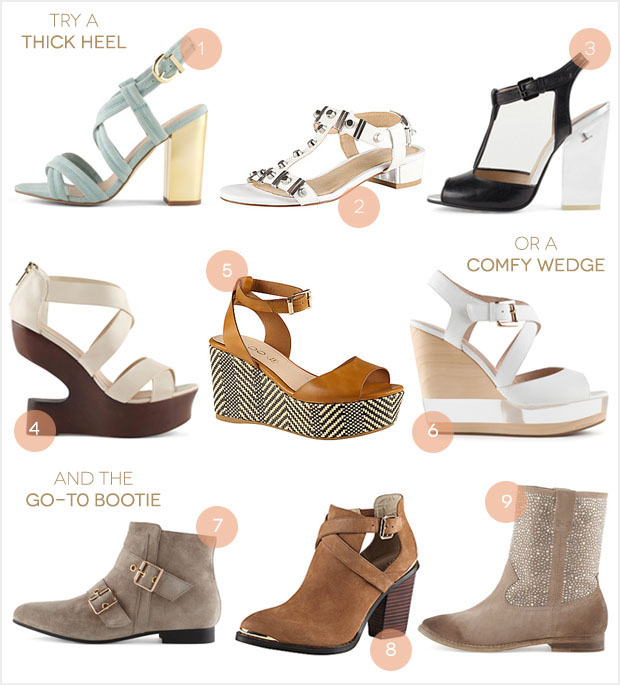 This spring, comfortable shoes are on the rise (thank god). And I don't mean ugly orthopedic shoe comfortable, I mean adorably retro and stylishly comfortable. While I love admiring a 5 inch heel when online shopping, I realize in my everyday life I never choose to go through the day in pain…weird, right? For a night out with a couple of drinks in me? Yes, I can handle those high stilettos. But for my 9-to-5 at the office, my commute including standing room on a shaky bus and walking 5+ blocks, my feet just can't take a high heel. So the fact that more and more wearable heels are hitting stores, I had to share with you my top picks for spring, most of which are from one of my go-to brands, ALDO Shoes.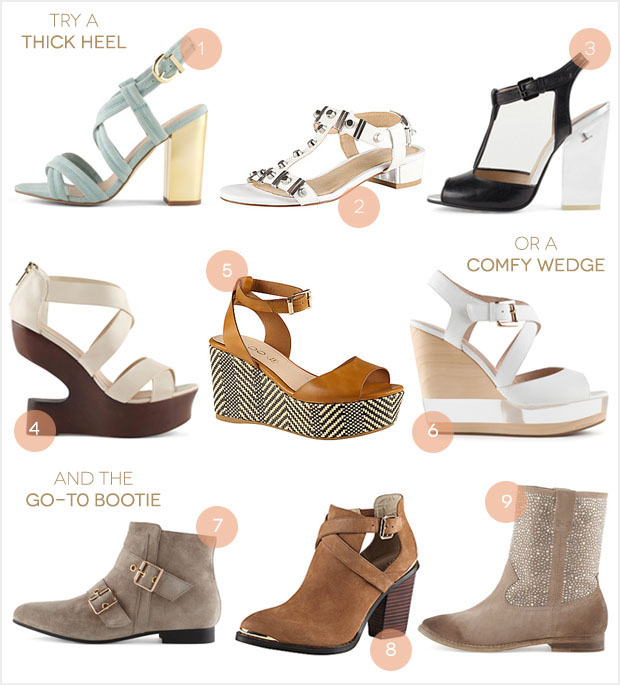 1. Clemee Sandal: Coming this spring, this mint strappy sandal is perfect for adding a pop of color to any outfit. Plus the thick heel makes it comfortable enough to wear all day at the office.
2. Josephina Sandal: This iddy bitty heel is one of my favorite trends this season. Not only is an ode to chic '60s mod, but it's almost like wearing flats!
3. Aserri Sandal: The lucite heel on this sandal makes it super unique and versatile. The t-strap shape gives your feet a sexy shape, perfect for those guys with feet fetishes (just kidding…but not really).
4. Wolfleda Wedge: I love the cool cutout shape of this wedge. Although it's on the higher side, it's sturdy enough to wear for long periods of time without feeling uncomfortable.
5. Taipa Sandal: Add some more tribal print to your shoe wardrobe this spring with these pretty platform wedges. They look super comfy too.
6. Mazelina Wedge: Change up your go-to neutral wedge with something a bit edgier. This sandal is simple enough to wear with anything, but eye-catching at the same time.
7. FloJoey Boot: As I'm sure you know by now, I'm always a fan of a good bootie. I love how versatile this "greige" color is.
8. Moulisova Boot: The unique cutout of this ankle boot is perfect for spring. And that warm chestnut color is always a favorite of mine.
9. Aldo Gizette Boot: Now this is a sequin bootie done right. With just a subtle touch of sparkle, this boho shoe would look great with a white lace dress for spring.
//
This is a sponsored post for Aldo on behalf of Burst Media,  all opinions are my own.