Travel
Organizing a Weekend Getaway with Friends
posted on July 10, 2012 | by Amanda Holstein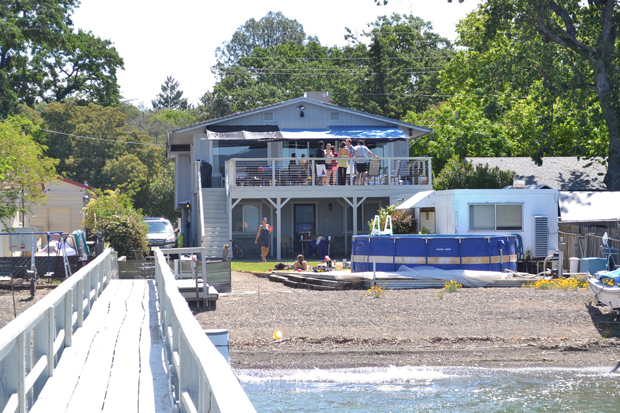 A weekend getaway with a group of friends can be one of the most fun things you can do in your twenties, but the planning can be a huge headache. With too many opinions and too many differing schedules, it's extremely difficult to organize. Once you figure out the plan, the trip is always worth it. So get a group together, escape from the city, and enjoy a weekend you'll never forget. Just follow these easy steps:
1. One person has to step it up and organize it. There's always a mommy figure in any group, so assign that job to them.
2. Channel your inner dork and create a Google Spreadsheet like the one below. Share with everyone you want to invite and have them fill out the the "Can you come?" column by a certain date.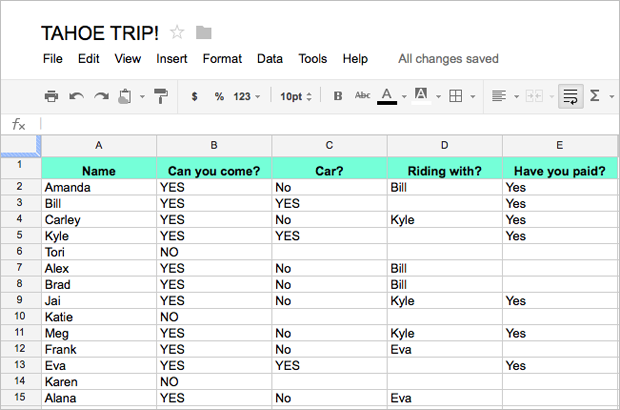 3. Find the house/hotel/condo. And yes you can squeeze 15 into an 8 person house. Don't bother sending people options – it will just get messy. Just pick one and stick with it.
4. Email everyone with details of the house, how much it costs, how many it sleeps, if there's a hot tub, etc. Also include a deadline of when you need to be paid.
5. Have people mark on the spreadsheet if they have a car, and if not, who they're riding up with.
6. Have them route you money via paypal, or if you have the same bank, they can transfer it directly to your account. Have them pay everything up front – food, cost of the stay, alcohol, etc. and have everyone mark if they've paid on the spreadsheet.
7. Keep track along the trip if anyone buys things for the group (more food, alcohol, etc.), then redistribute at the end.
8. HAVE FUN AND DON'T LOSE YOUR SECURITY DEPOSIT!