Self Improvement
5 Ways to Get Inspired When You're in a Creative Rut
posted on March 8, 2016 | by Amanda Holstein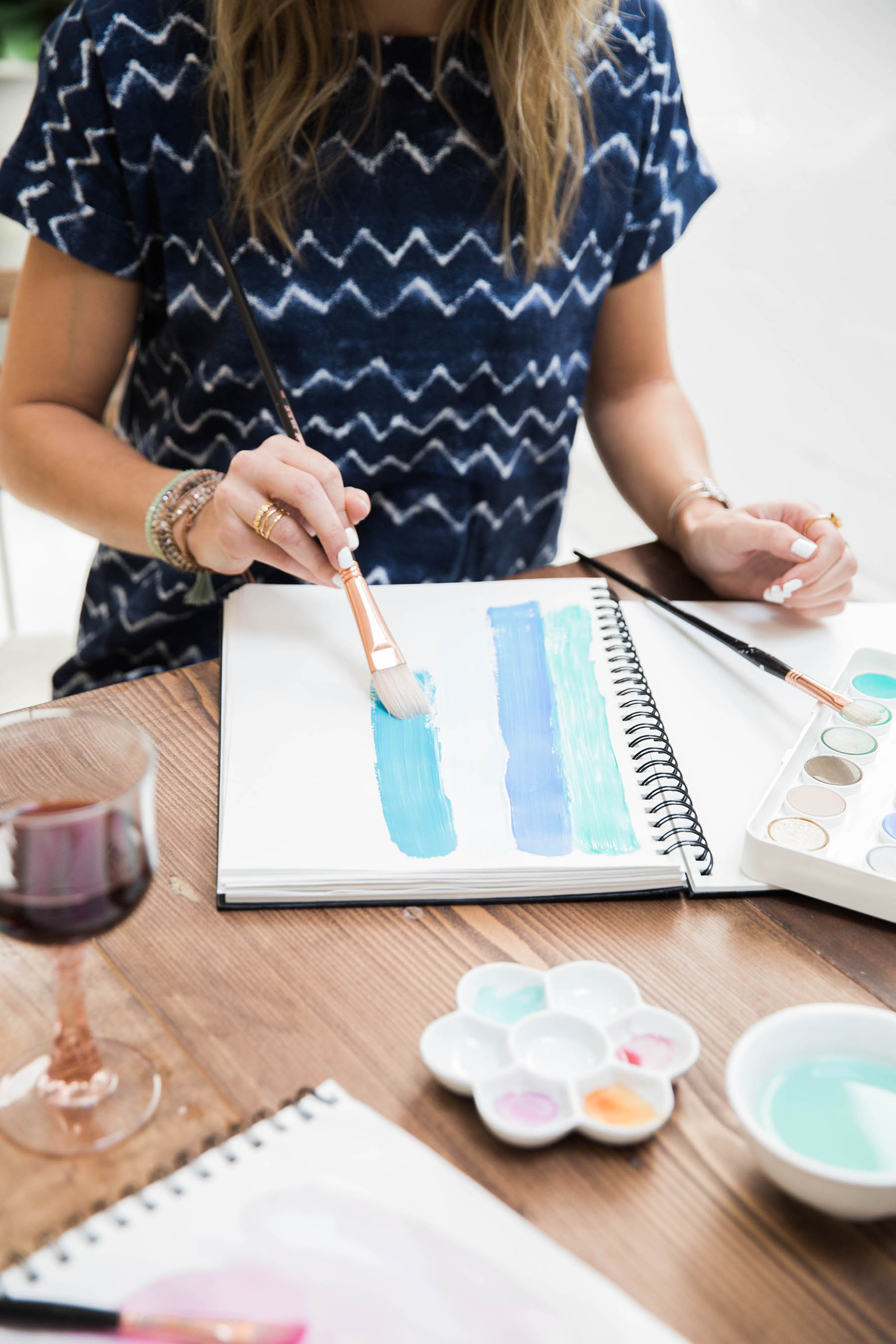 We all experience a creative rut now and then. Whether this affects your work or your personal creative outlets, it's just as important to find that spark of inspiration that will lift you out of that frustrating place. Personally, I'm in a bit of a creative rut right now, which is why I thought I'd take the time to come up with a list that might help me (and any of you!) work through it. I'd love for you to add to this list as well in your comments!
1. Explore a new neighborhood or a new city
I've always found that changing my surroundings is a great way to get inspired. Whether that means traveling to a new city (like my recent trip to Seattle!) or discovering a new neighborhood in your own, exploring a new space can make all the difference. Be present when you're there and don't think too much about what to do — just follow your gut and let yourself wander wherever you're drawn to.
2. Try something new
Just as changing your surroundings can help to inspire, so can changing your routine. Sign up for a class, in person or online, and try something you've always been curious about. Bake a new recipe, try a new coffee shop, anything you haven't done before! Calligraphy is a recent interest of mine and I'm looking into some online classes to hopefully expand my mind and spark some creativity!
3. Rearrange your home
A dangerous task, but an effective one, rearranging or reorganizing your apartment is one of my go-tos when I'm feeling stuck creatively. I find that the process of moving things around is just as inspiring as the end result, which creates an entirely new perspective. Just being able to have a different view of your place everyday can help shake things up and get your creative juices flowing.
4. Escape to nature
Getting away from the hustle and bustle of the city and surrounding yourself in nature is one of my favorite ways to clear my head. Whether you take a walk through the park, watch the sunset on the beach, or go for a hike, be sure to leave all distractions (like your phone) at home and focus your attention on the beautiful surroundings. Let your mind wander and enjoy the refreshing experience.
5. Talk to someone you haven't spoken to in a while
Call a good friend who lives in a different city or meet up with one you haven't seen in a while. Spending time learning about another person's life and their perspective on things can open up your mind and introduce you to a world that differs from your own. Learning about their life and feeling that unique connection with someone can give you that spark you need to get out of a creative rut.
What do you do to get out of a creative rut??