Makeup
4 Pretty Halloween Makeup DIYs
posted on October 29, 2014 | by Amanda Holstein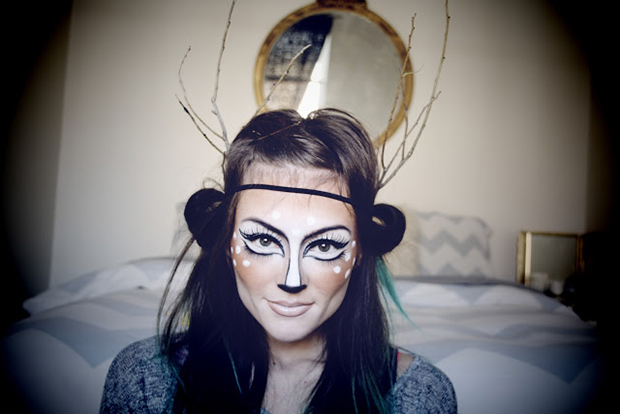 Feeling ambitious this Halloween? There are so many stunning Halloween makeup tutorials out there right now that make the perfect costume. If you're not one to spend money on a pre-made costume and would prefer to use items in your own closet, try getting some inspiration from these makeup looks. Although Halloween is about being scary, these pretty Halloween makeup looks are too gorgeous not to take advantage of! Simply follow their step by step tutorials, add some simple items you already own, and your costume is done. Plus it's sure to wow your friends! Check out my favorite looks below.
A Deer
You may have seen this gorgeous photo floating around the Pinterestsphere, but it is seriously a stunner and would make an awesome Halloween costume! There are tons of tutorials for a deer but I'm particularly a fan of this look below (tutorial here). Just war brown & tan clothing and you're good to go!
A Warrior Princess
There's something so fun about tribal makeup and there are so many ways to execute it. I loved this image below (no tutorial but the photos found here are pretty helpful to copy). I also pinned a few other photos to my board here for more ways to achieve the look. Where fringe and suede clothing and add feathers in your hair to complete the costume!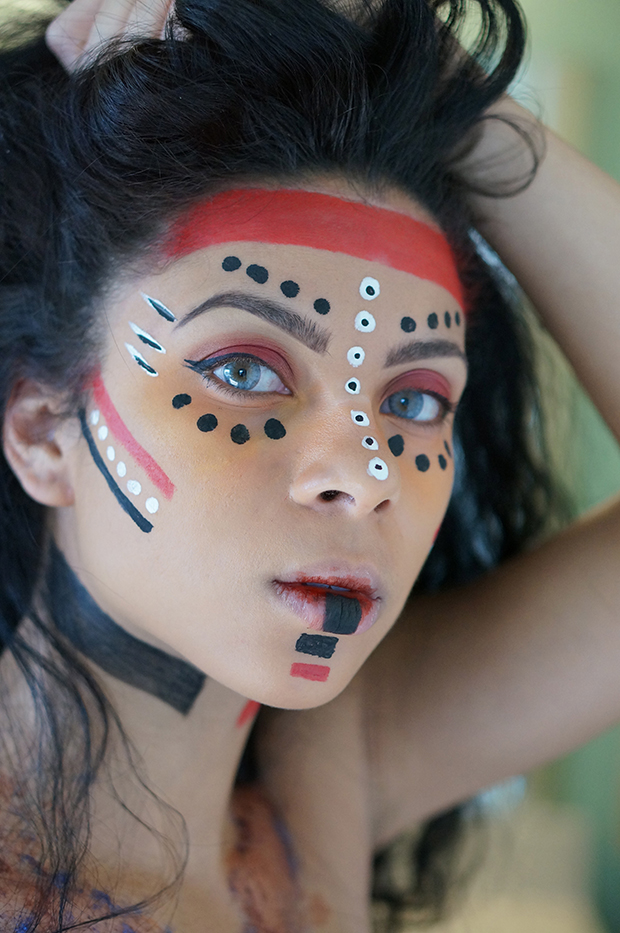 Jessica Rabbit
I've always thought Jessica Rabbit would make an awesome costume (with my throwback obsession), but I never realized I could actually look like her. While the red wig and tight dress help, this makeup look truly makes the costume. Follow this simple tutorial here. Plus check out other makeup tutorials on that youtube channel – it's pretty sweet!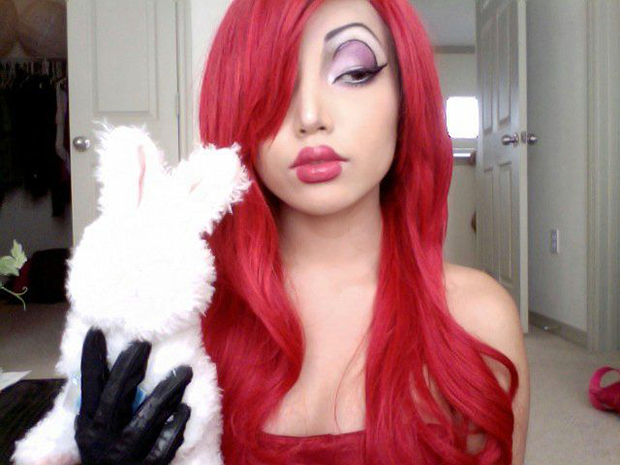 Day of the Dead
A classic Halloween costume, the Day of the Dead is still somehow a pretty Halloween makeup look. (I actually did it last year, although I wish I had seen this tutorial first!) Add that floral headband you haven't worn since Coachella 2012, wear all black, and you're ready for the night. Here's a great tutorial that's not so intimidating!