Decor & Styling
Apartment Refresh: Bookshelf Styling
posted on January 20, 2016 | by Amanda Holstein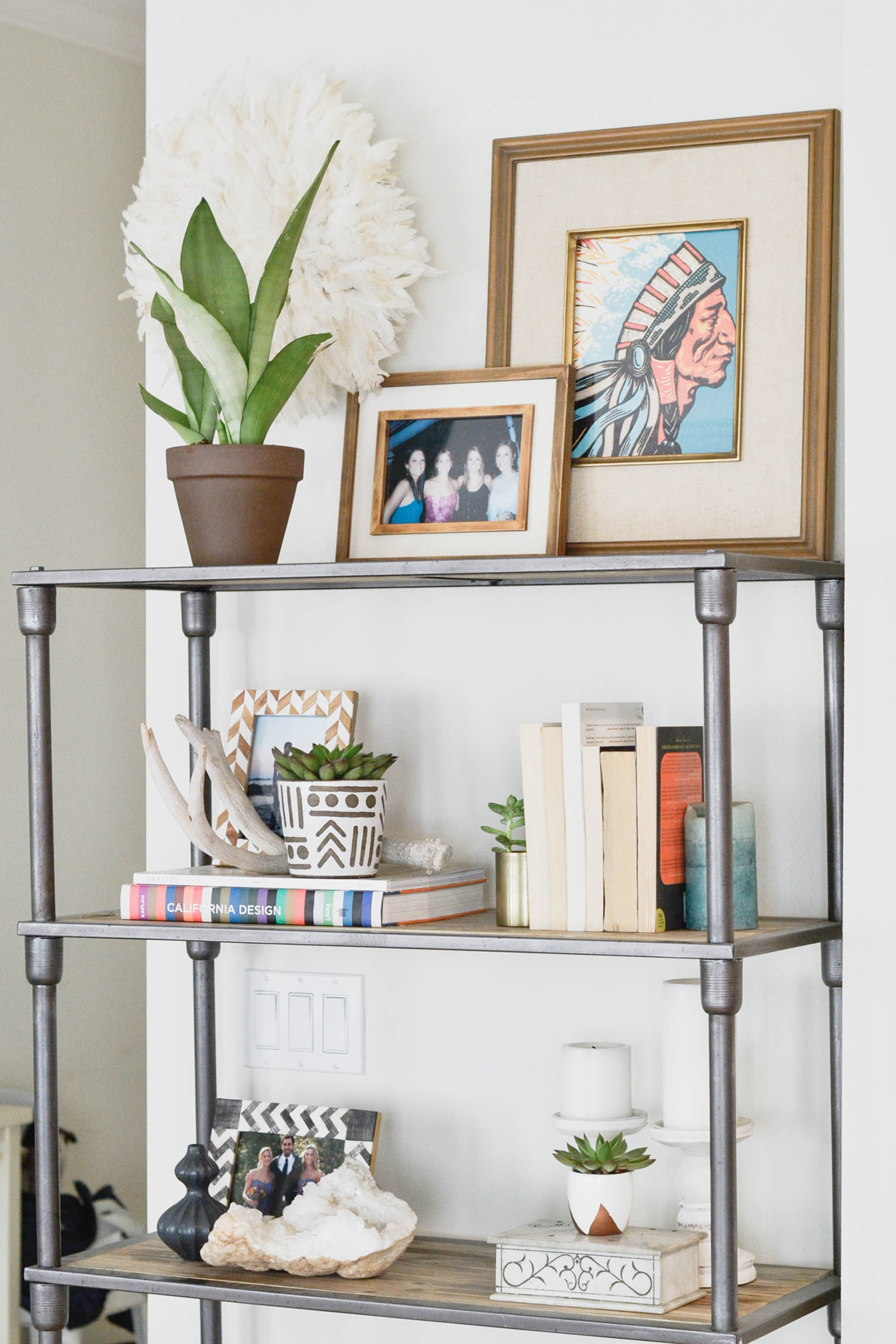 I go through phases where I just want to change everything — my hair, my wardrobe, and even my apartment. You'll see me swapping out my living room pillows, adjusting my coffee table, and even rearranging furniture every few months. Changing things up helps give me a new perspective and really gets my creative juices flowing.
Since I haven't hit the 6-month mark of rearranging my entire apartment, I decided to start small with my bookshelf. I've had basically the same items on my bookshelf since my last setup, but now that my living room has a different color palette, I thought it was time to revamp my bookshelf to match. Instead of pops of turquoise and a beachy vibe, I wanted to bring in more plants and natural elements this time around. I stuck with a more neutral color scheme, incorporating a bit of coral here and there (mostly because I couldn't resist these crystal candles I found in Boulder!).
When styling a bookshelf, I like to focus on what shelf at a time. I typically split every shelf into 2-3 sections and create little vignettes in each. I started with the top left corner, knowing I wanted to incorporate this planter and this cool antler I found at the San Francisco Flower Mart. From there I brought in larger items like books, picture frames, and candles. For more step-by-step instructions on how to style a bookshelf, check out this post from a while back!
Shop The Post