Makeup
Holiday Makeup Tutorial
posted on December 12, 2016 | by Amanda Holstein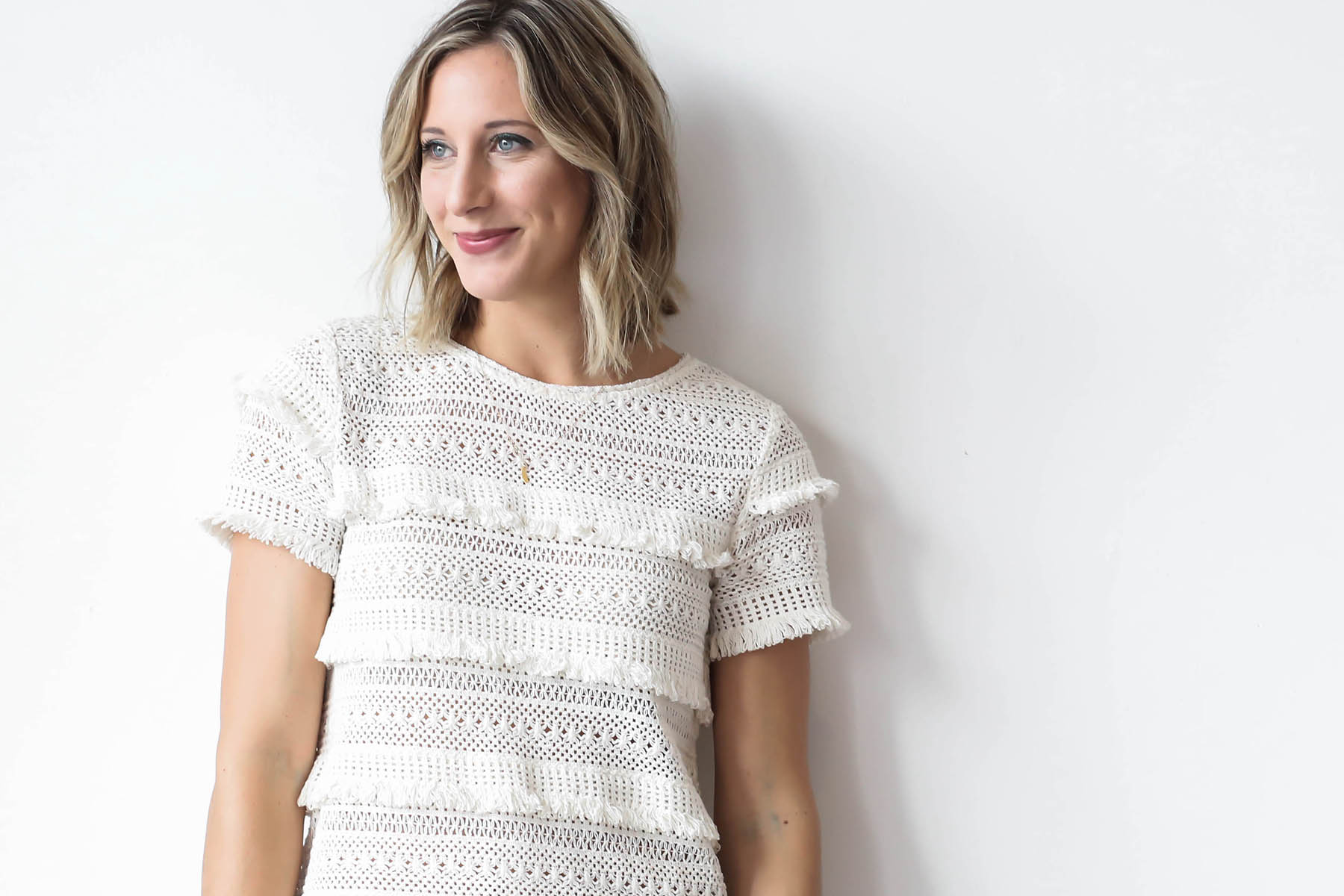 I typically like to stick with neutrals when it comes to my makeup. But the holidays are a great time to experiment with color. The deep greens and rich reds of the season are perfect for incorporating into a makeup look. I've been experimenting with some new products as well this year and I'm really excited to share them with you!
For this look, I decided to do a gold eye with a pop of green shadow and eye liner. I paired it with a soft red lip for a festive touch and some shimmery highlight on my cheeks. This lipstick from Cargo is my new obsession! It glides on super smoothly and the colors lasts for hours, without leaving your lips dry. I'm also loving this eyeshadow palette from Lorac. It has the perfect combination of neutrals with a few pops of color, and there aren't any extra shades that end up just sitting there unused.
All of these goodies would make great gifts as well — for yourself or your loved ones! All of these products are available at Kohl's along with tons of other high-end brands like Elizabeth Arden, Bliss, and Christie Brinkley. They are all super high quality and I was really impressed with the selection! Plus, Kohl's is offering you lucky ducks $10 your prestige beauty purchase of $50 or more right here! Now onto the makeup tutorial :).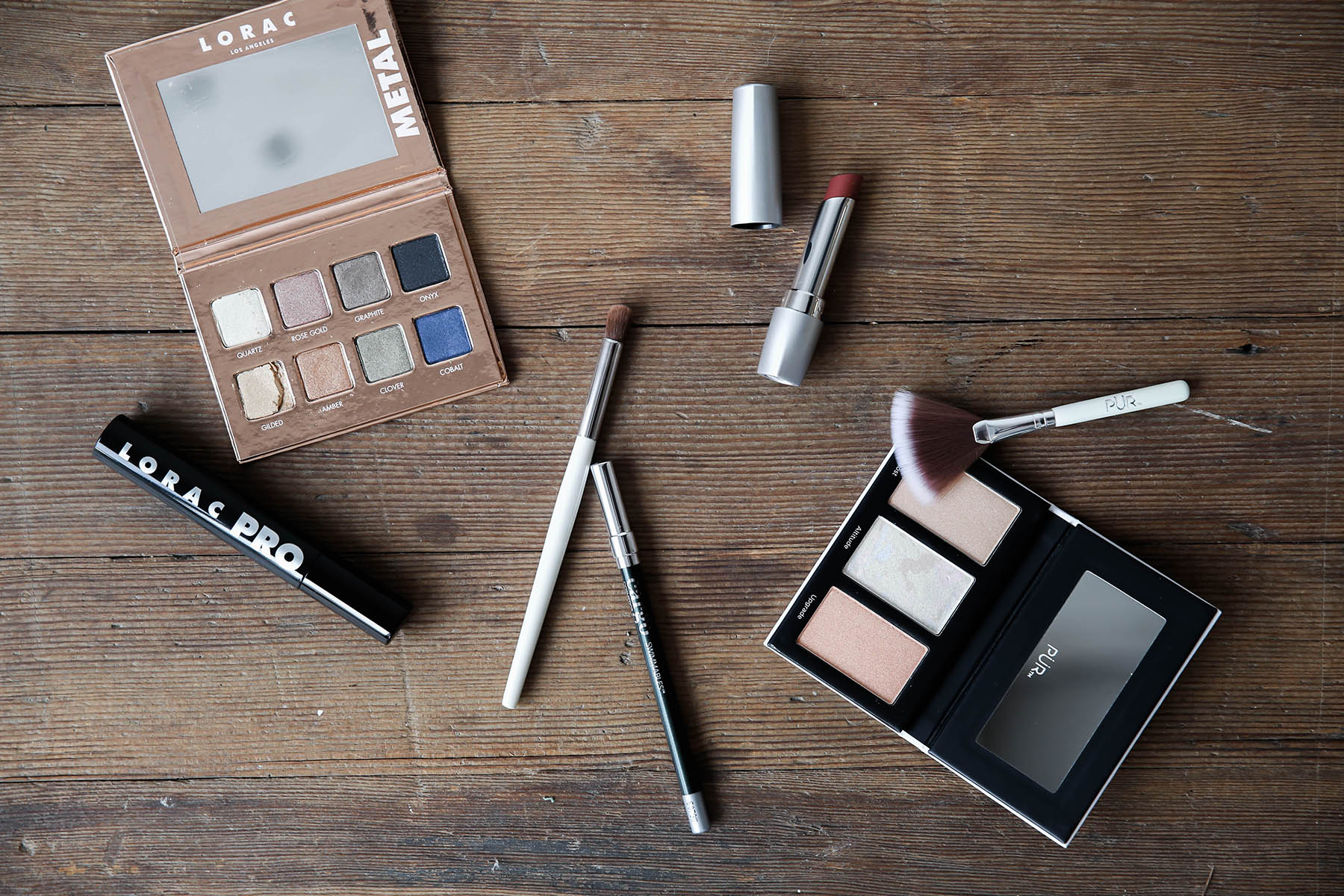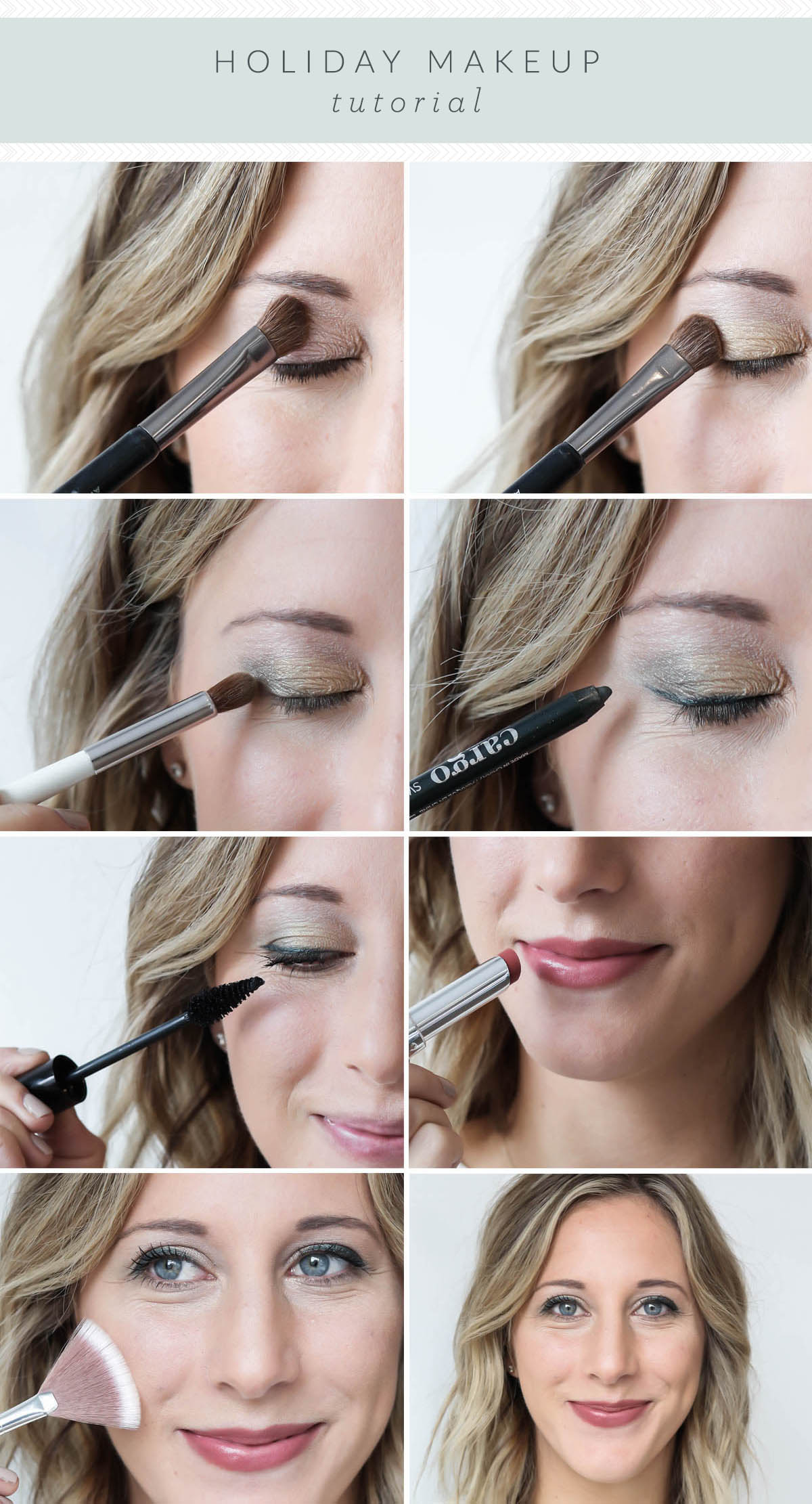 Step 1:
Start by applying the lightest shade from the Lorac Pro Metal Eye Shadow Palette all over your lid, up to your brow bone, with a fluffy brush.
Step 2:
Next use the gold shade from the same palette and apply it just on your lid with a fluffy brush.
Step 3:
Using a crease brush (I love this one by PUR Cosmetics), apply the green shade starting at the outer corners of your eye and working your way in and along the crease. Be sure to blend it well into the gold shade.
Step 4:
This Cargo Swimmables Eye Pencil in "Shelly Beach" adds a fun, festive pop of green. Just apply it along your top lash line, extending the line out past your eye just a tad.
Step 5:
Finish your eye with a full volume mascara. This Lorac Pro Mascara is great for achieving that bold look.
Step 6:
For your lips, try a soft shade of red. As I mentioned, I'm in love with this Cargo Gel Lip Color in "Manhattan".
Step 7:
Finish the look by adding a shimmery highlight to your cheekbones for a festive touch. I used the "Boost" shade from the PUR Cosmetics Elevation Perfecting Highlighter Palette. It comes with the perfect sized fan brush as well.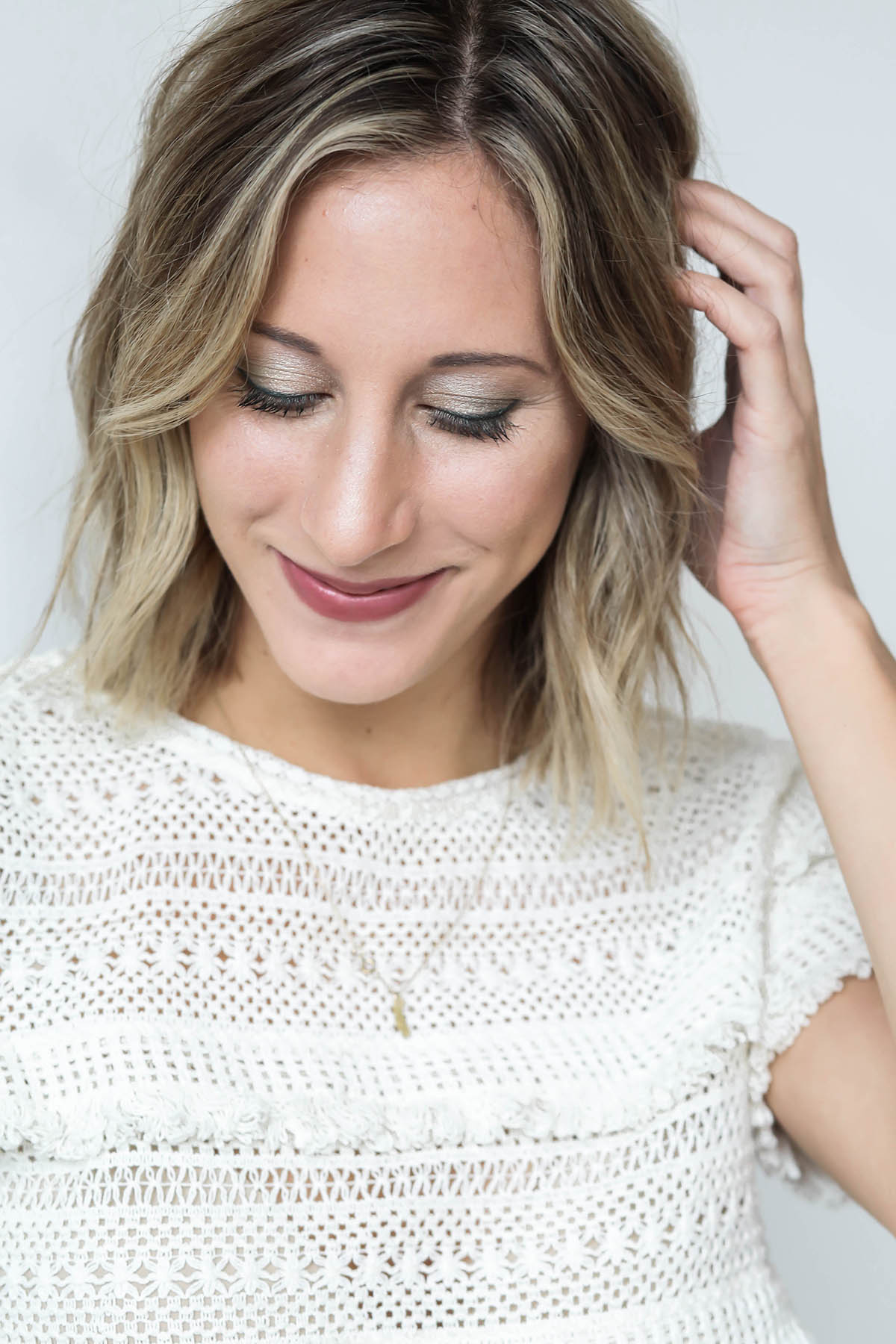 What do you think??
Thank you Kohl's for sponsoring this post.