Cleaning & Organizing
How to Spruce Up Your Apartment This Spring
posted on April 8, 2020 | by Alyssa Abel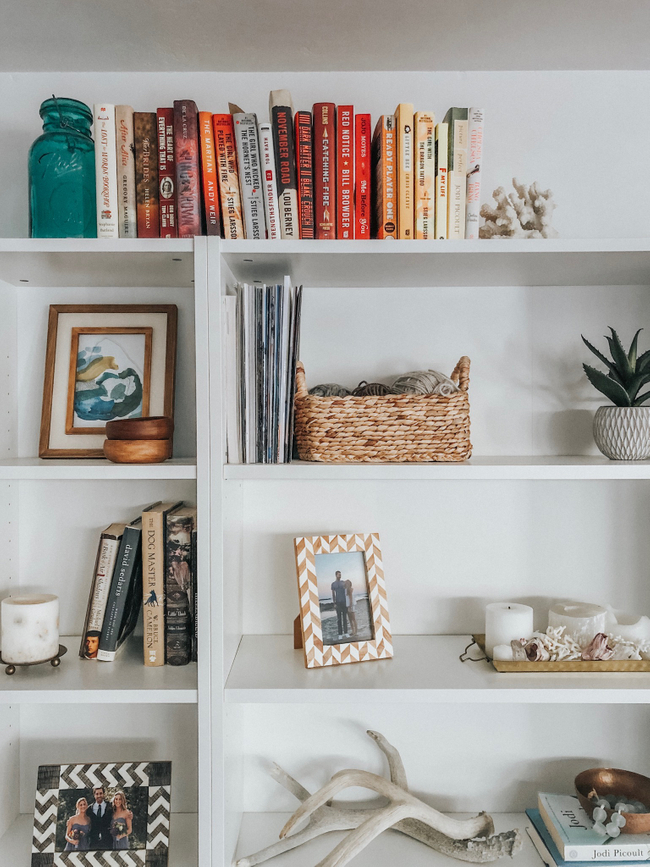 It's springtime, and that means your home probably needs a deep clean—especially if you've been staying mostly indoors for social distancing. But what about a few updates, too? After all, it's the perfect season for a fresh start. Whether you want to rearrange your living room or brighten up your kitchen, there are a ton of small, unique changes that'll make you love your home like it's new.
Take a look at these apartment decor tips to liven up your living space.
Install New Lights
There's never been a better opportunity to switch out those hideous lamp shades. If your apartment came with light fixtures that aren't attractive, you're not alone. But you can bring in new installations that match your aesthetic. Your landlord won't mind, so long as you remove them when you move out.
Take a close look at your lights. For the most part, you should be able to unscrew their shades, especially if they're a flush mount. But if you'll need to rewire a pendant or sconce, make sure you take a few precautions beforehand. You can also add new light bulbs in your shade of choice so that you're not subject to a harsh glare in every room. Look for warm white or "daylight" bulbs if you want a softer, more natural glow in your space.
Either way, remember to save the original installations for later use.
Add Some Plants
A lot of renters don't have balconies or patios. If you're in a similar boat, it's time to move nature indoors. A few potted plants or flowers curate a sense of peace and calm. They may even reduce your stress levels and boost your mood overall. So, put on a pair of gloves and dig into some soil.
Place a bird's nest fern in your bathroom for clean, fresh air. Succulents, along with dracaenas and pothos plants, don't require a lot of care. As such, they're ideal for on-the-go individuals. 
Since you can't head to a nursery for plants and potting soil at the moment, look for online services that will ship live greens straight to your door—contact-free. Did you know Amazon has a wide selection of plants? You can also search on more eclectic sites like Etsy or Terrain. 
If you're still comfortable trekking to your local grocery store, see if they're selling aloe, air plants, spider plants or miniature succulents in the garden section—even as a beginner plant parent, these babies are easy to keep growing.
If you own dogs or cats, double-check that your selections are pet-friendly. Order a stand or two so that your plants don't have to sit on the ground. Or, hang them from tension rods.
Try Removable Wallpaper
Here's another nifty spring home decor tip—if you're after a bit of color, look no further.
Only 36.8% of millennials own a home, so if you're a renter like the rest of us, you probably shouldn't paint your walls, as it could lead to issues with your lease. But you don't have to live with plain white—here's where removable wallpaper comes to the rescue. 
Removable wallpaper allows for an easier removal process than regular wallpaper. It's ideal for accent walls or features, like the insides of your cabinets or behind your bed frame. You can take on this project DIY style, but it's wise to enlist a couple of friends to help along the way. You should also order a swatch—otherwise, you'll end up with too many rolls or a few unsightly walls. 
You'll be able to add a little temporary personality to your apartment with removable wallpaper, which could be precisely what you need this spring.
Update Your Hardware
Are you sick of those matte black cabinet pulls? Well, you don't have to be any longer. With a few hardware updates, you can transform every single room in your apartment.
You'll be able to find new knobs at antique shops, flea markets, and homeware stores (Anthropologie also has great ones like these, these, and these). Feel free to choose vibrant, wacky pieces to add a pop to your bland bathroom cabinets. You can also stick with silvers and golds for a more neutral feel. Once you've made your selections, take a screwdriver and remove the original hardware. Be sure to store them in a safe spot so that you can put them back on later.
Don't forget to change up your own furniture, either. Your dressers and side tables will look brand new.
Bring Your Apartment Back to Life This Spring
If you're ready for a change, these spring home decor suggestions will spruce up your space and help you fall in love with where you live.