Decor & Styling
5 Quick Tips to Brighten Up Your Desk at Work
posted on August 30, 2017 | by Amanda Holstein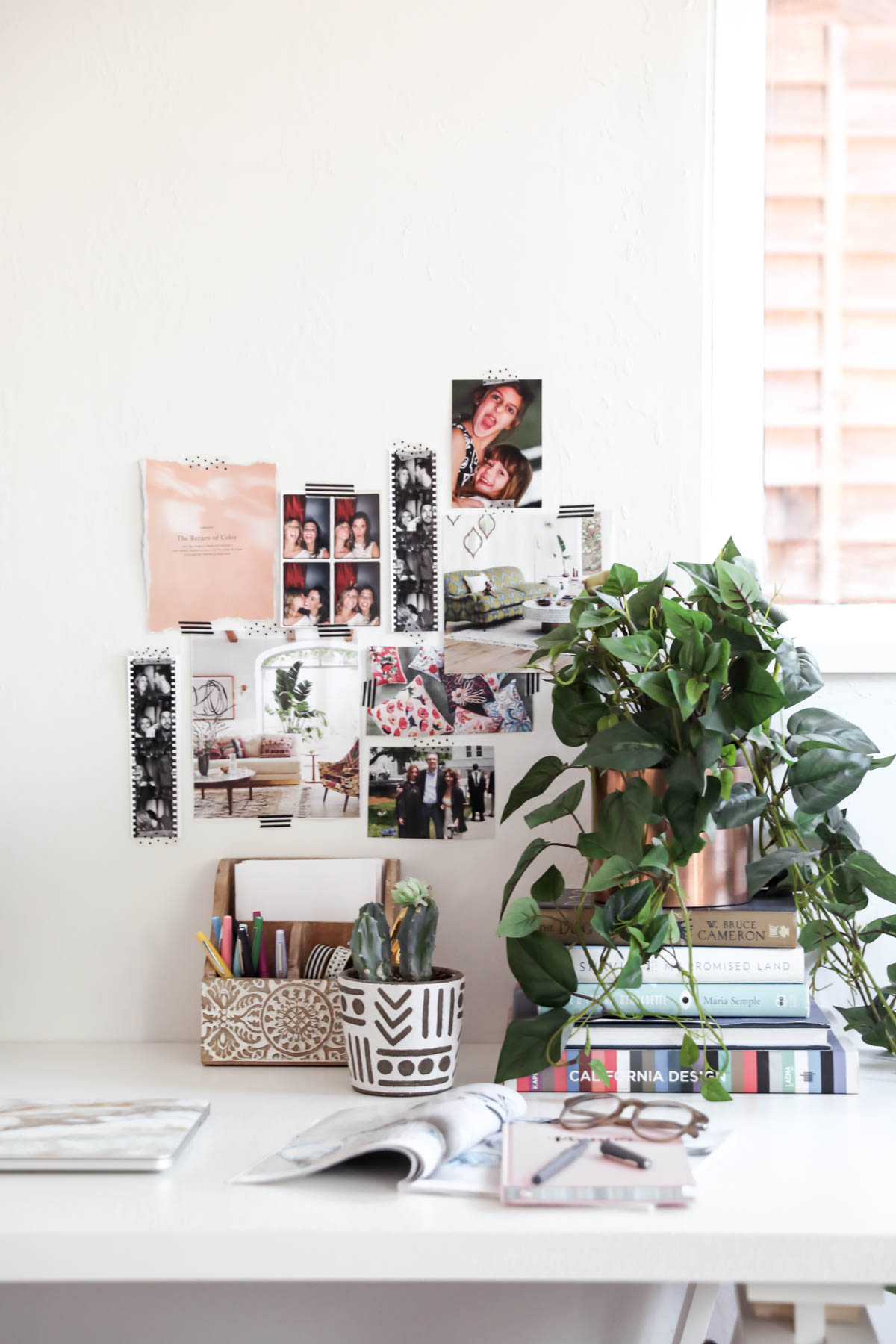 Thank you to Office Depot for sponsoring this post.
I remember when I had my first desk job, I rarely worked at my actual desk. I'd take my laptop over to the communal sofa or sit in a conference room because my desk just felt so drab. It looked the same as everyone else's—black metal pen holder with boring black & blue pens, basic notebooks I'd always mix up with my coworkers', and no personality whatsoever. After working at that job for a few months, I started to feel more comfortable and decided to take back control of my desk decor. No more boring pens and no more dull colors. My desk finally felt like my own personal space, which motivated me to actually want to work! Here are a few quick tips to brighten up your own desk at work.
1. Printed notebooks & folders
Who says you have to use the boring supplies provided to you at work? Swap out those dull blue notebooks for something that fits your personality. Office Depot has some really fun notebooks and folders right now. I love how these palm printed notebooks and clipboard add personality to a boring desk space. Bright colors always help, too, like this pink planner and these fun folders. I rely on my planner to keep my schedule organized. Having it in this fun color with gold writing actually makes me want to use it more! Since you're likely to have a bunch of papers to organize at your desk, why not use colorful folders to brighten up the space as well?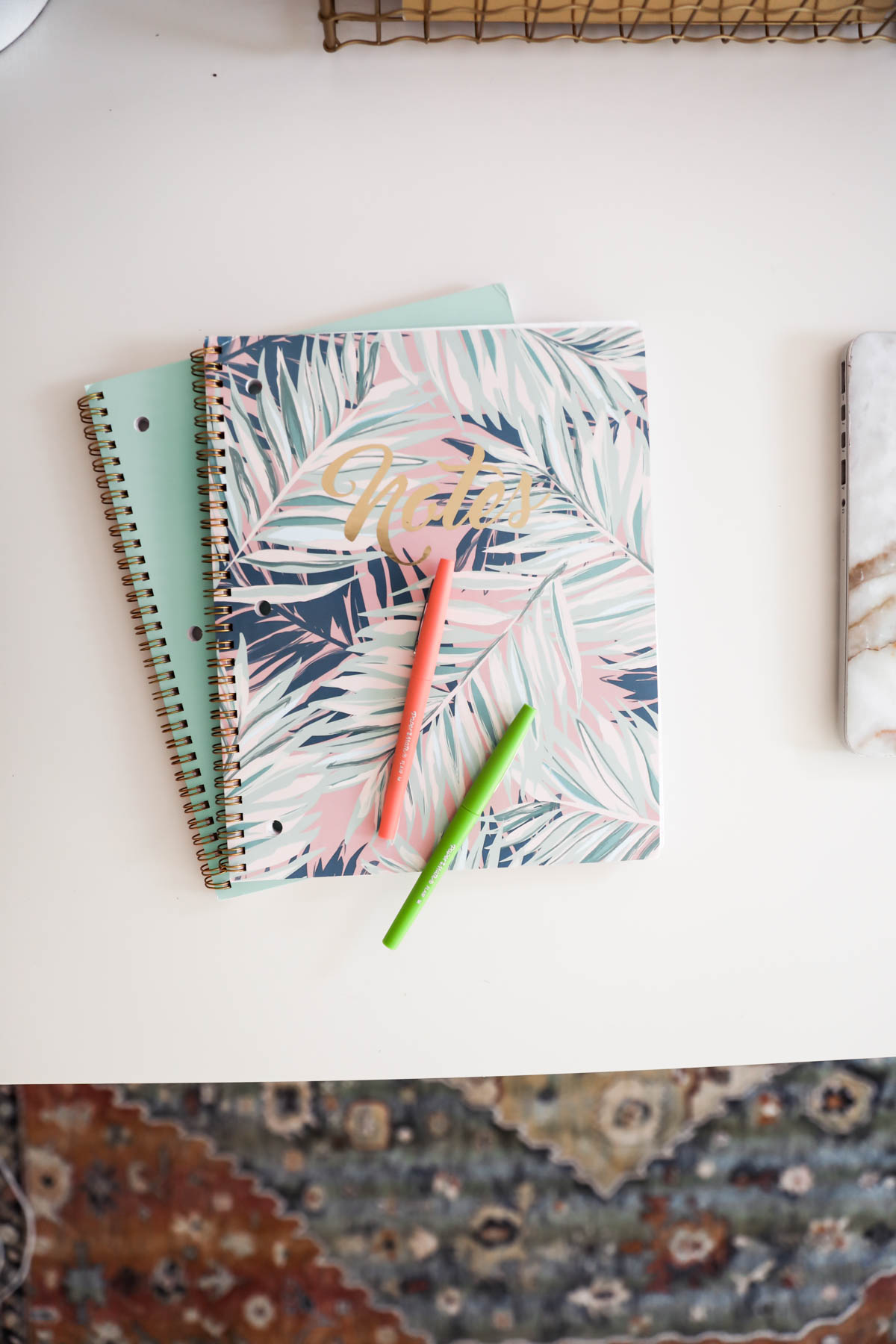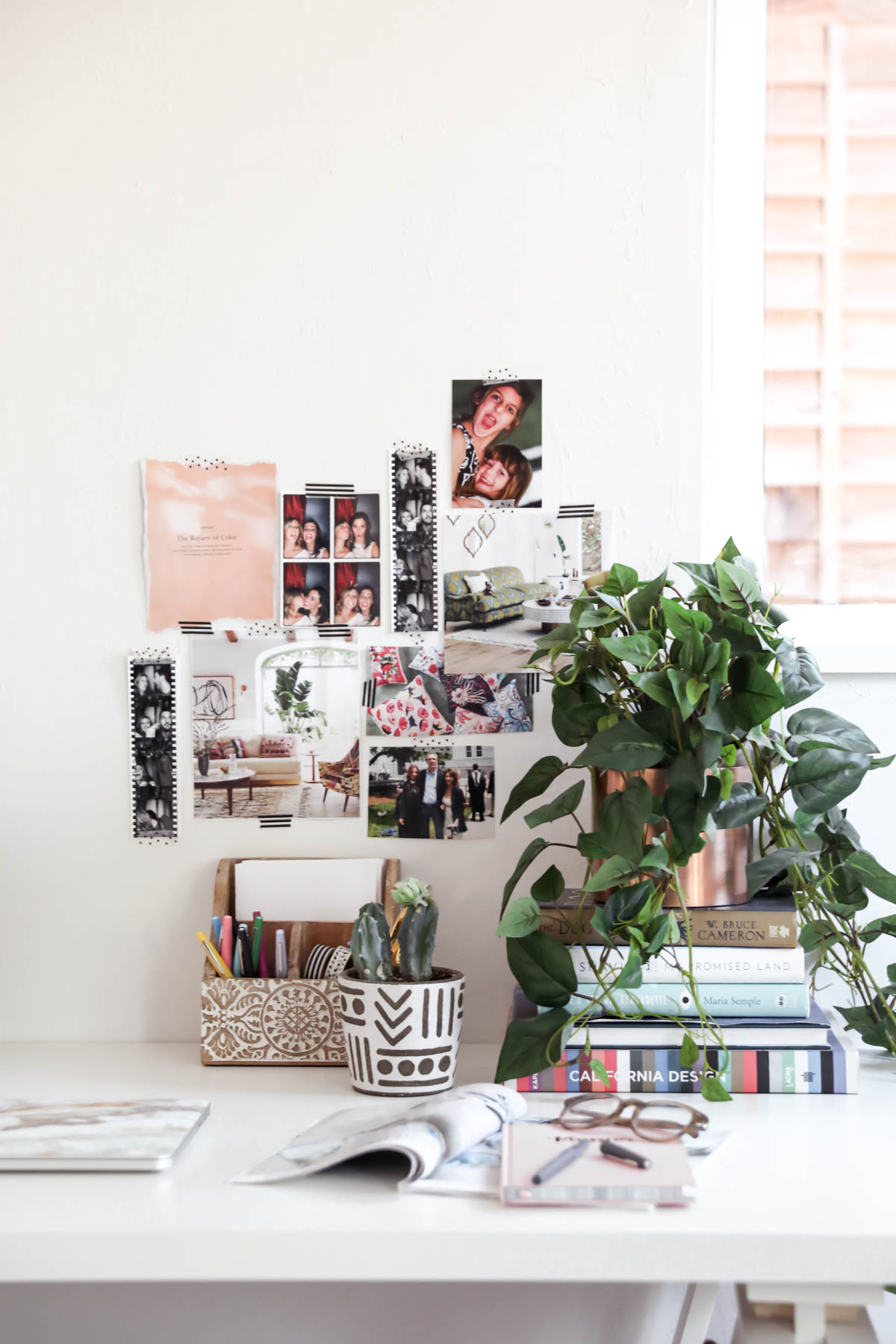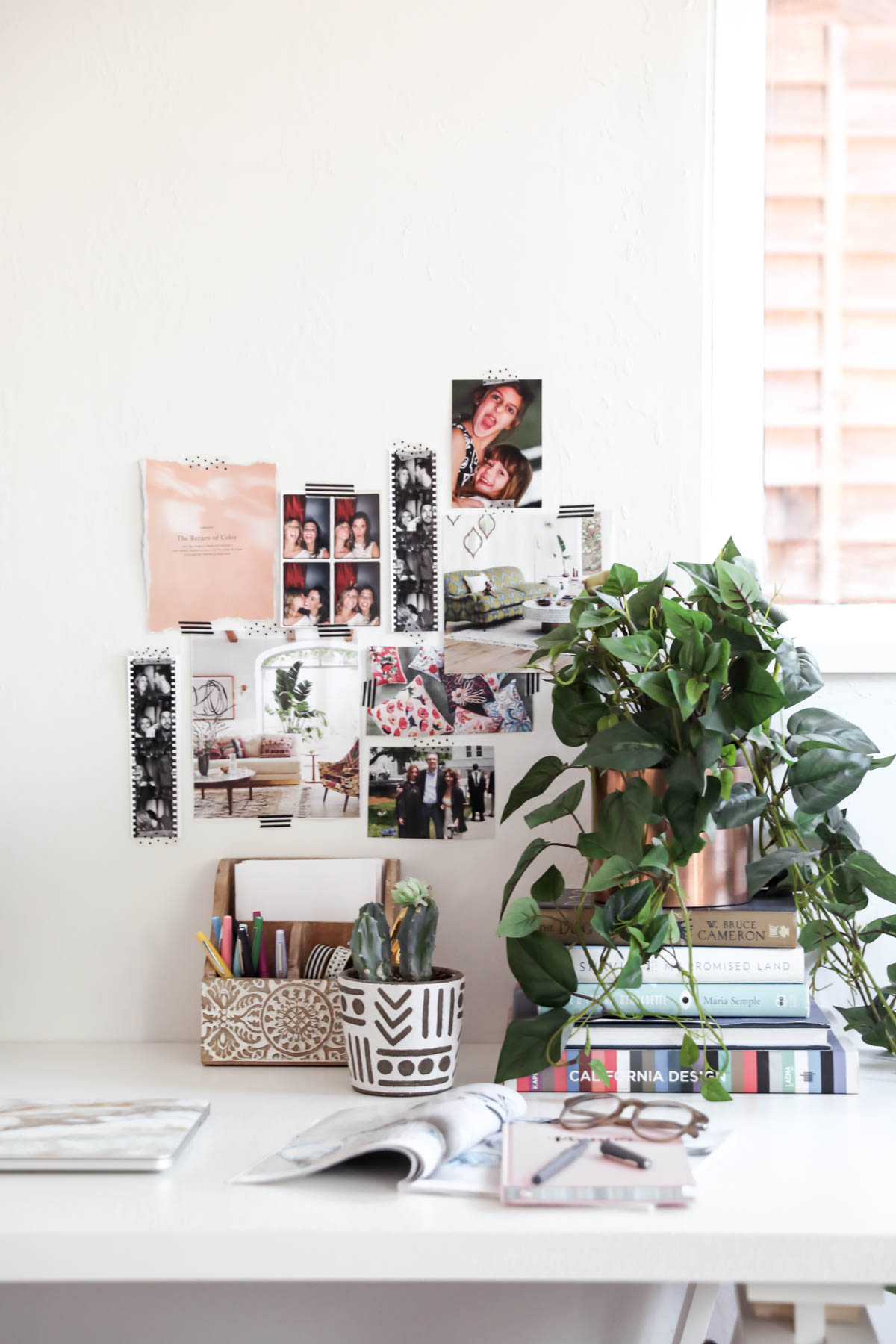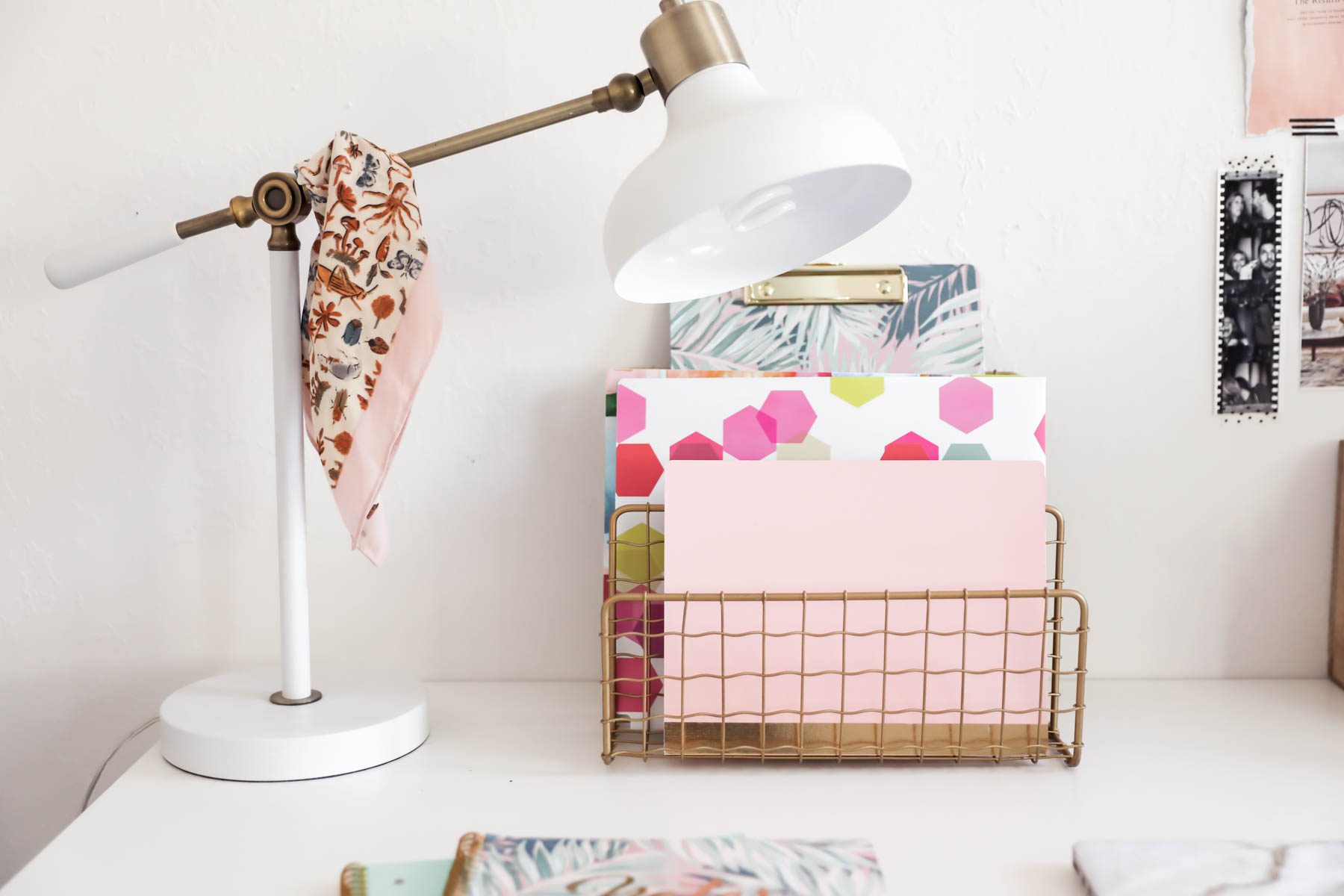 2. Colorful pens
I've never been one to shy away from using colorful pens at the office. I love taking notes with them and keeping my thoughts organized by color coding everything. Gather them in a cute organizer and they give your desk decor a punch of color. Considering I'm quite particular about my pens, I truly love these Paper Mate pens—not just the colors, but the way they write, too.
3. Plants
Just as plants add life to your home, they also add life to your desk decor. Even better? You get to put them in cute pots & vases that will add even more design to your space. Plants are also a great way to add some height to the area, keeping it more visually interesting.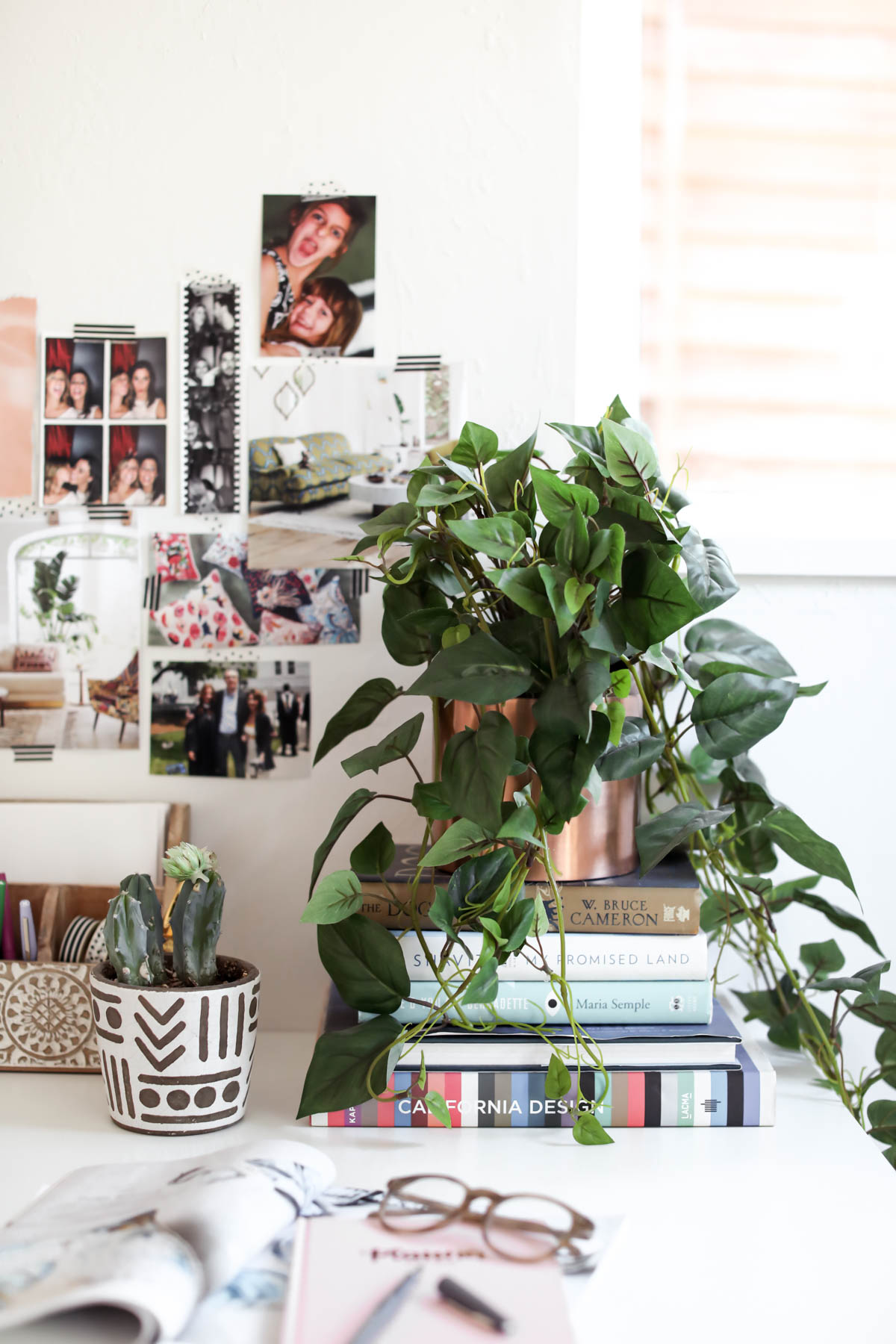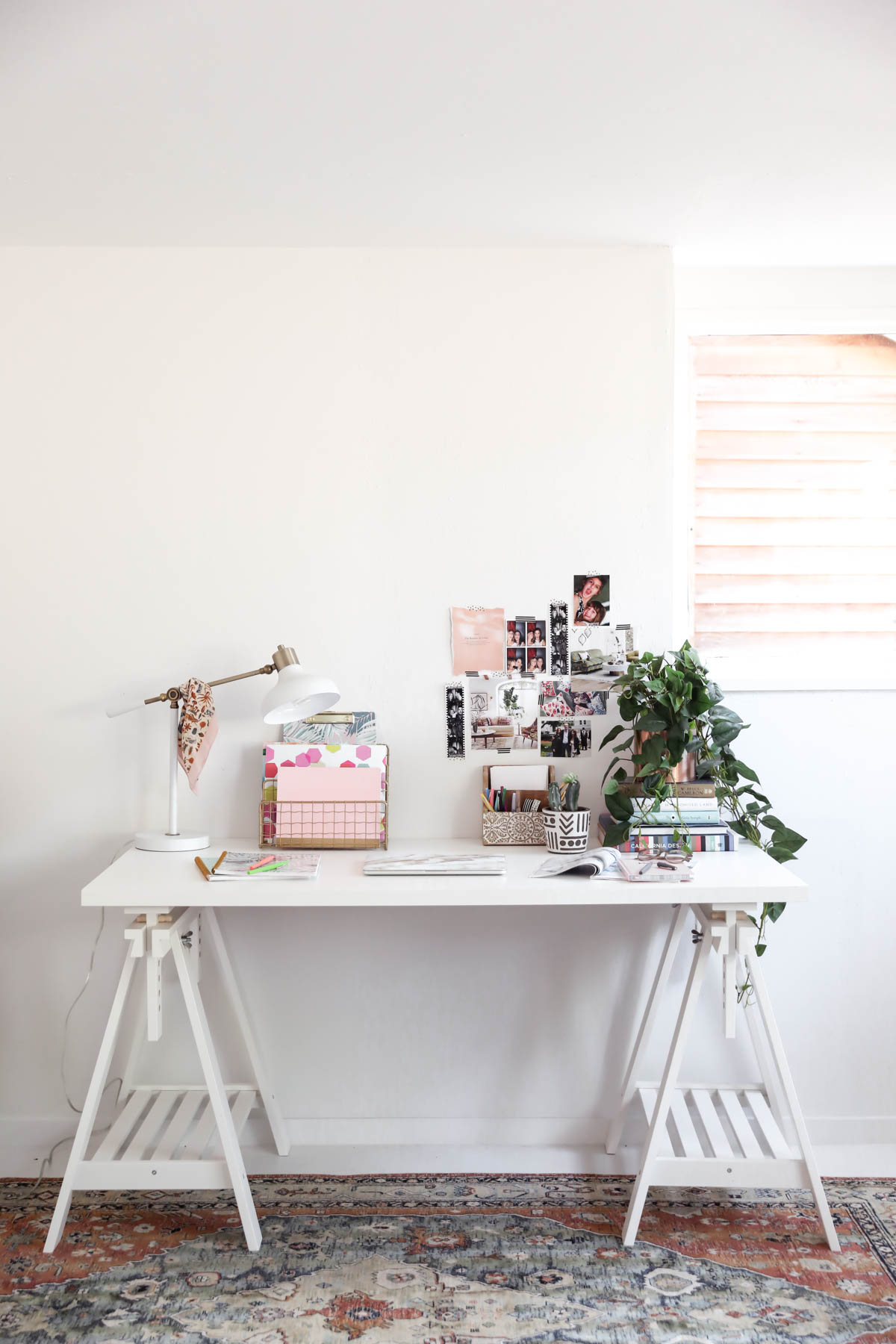 4. Laptop skin
Laptop skins are a great way to add personality to your work computer. They peel on and off without causing any damage, they're super affordable and come in tons of fun prints & colors. Plus, they're great for identifying your computer in the sea of laptops at work!
5. Personal touches
Finally, don't forget to add personal touches to your desk space. Since you can't exactly start nailing artwork on the walls, try using washi tape to hang up a few photos of friends & family or magazine clippings. You could even line your desk with souvenirs from your travels—anything to make it feel like it's truly your space.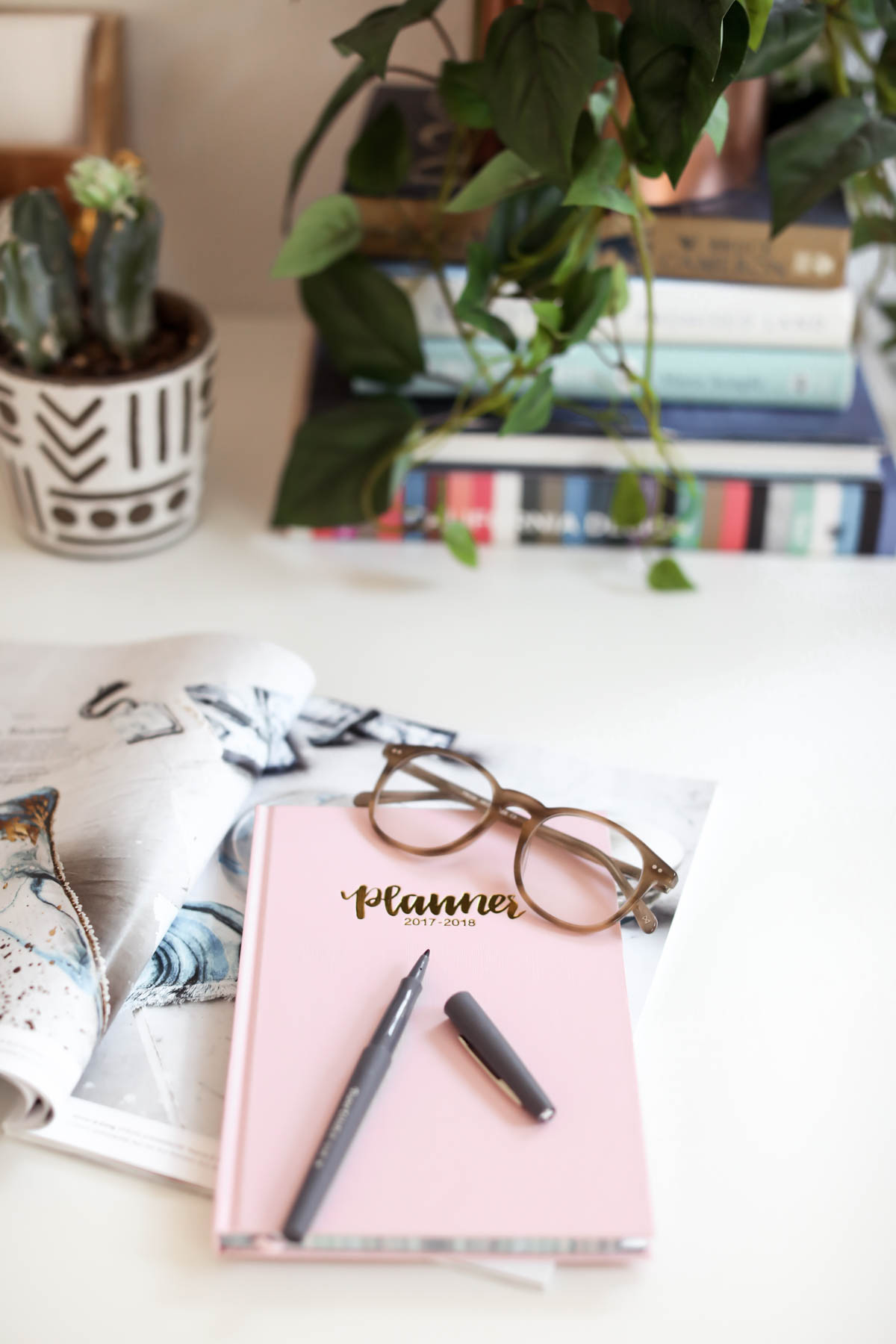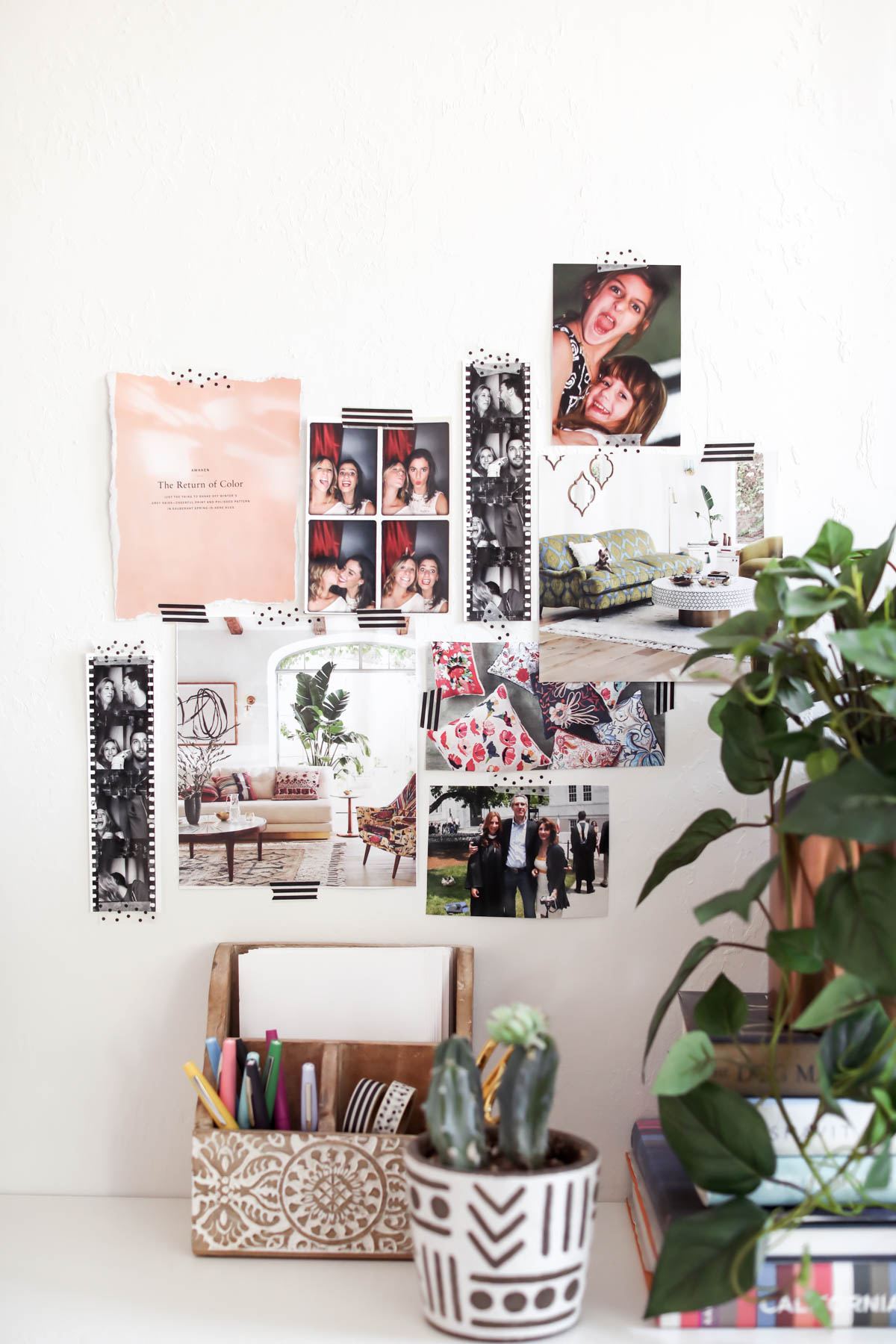 Shop The Post