Cleaning & Organizing
Get Organized: Your Shoes
posted on February 5, 2014 | by Amanda Holstein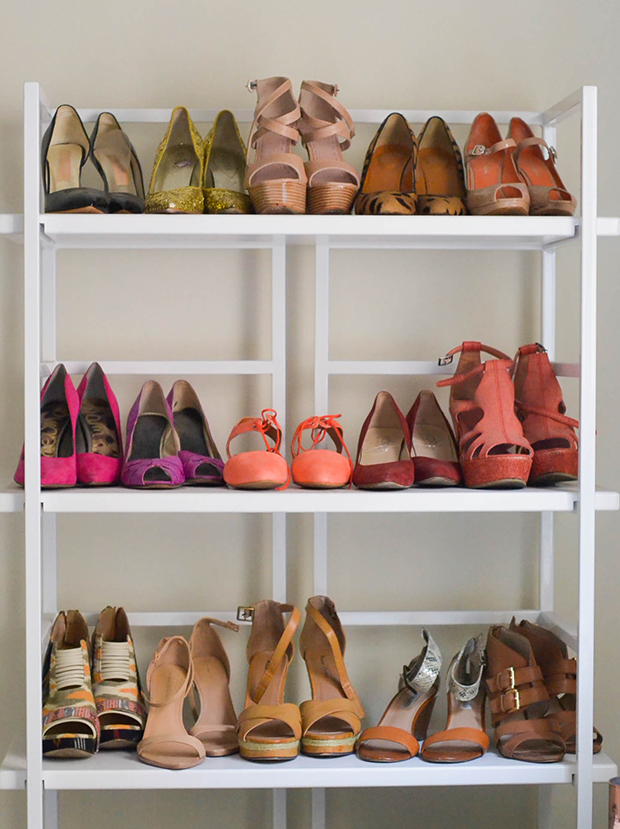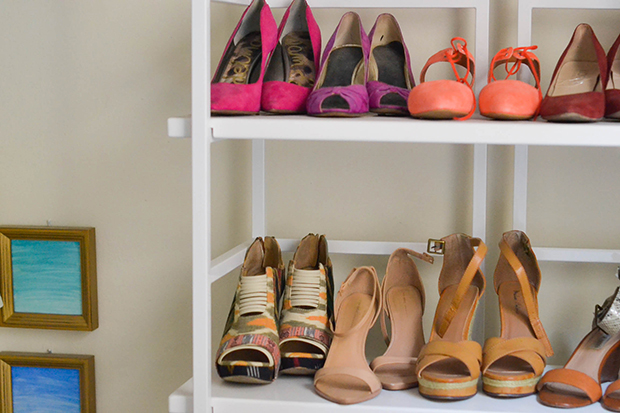 When it comes to organizing my wardrobe, I've definitely changed up my shoe organization more than anything else over the years. Whether it's piling them up in my closet during college or using a Target shoe rack in my early twenties, I've finally found a way to organize (and display) my pretty pumps. And that is the bookshelf. You may think you need a lot of space to pull this off, but you'd be surprised how little space this actually takes up. Since bookshelves build upwards, all you need is a bit of wall space. Now I can not only see all my shoes and choose which ones to wear more easily, but the display is fun, girly, and makes my little apartment look more luxe as well.
When it comes to deciding where to place each pair, I organize mine like this (below). The key to fitting as many as possible is staggering them so one shoe is slightly in front of its counterpart.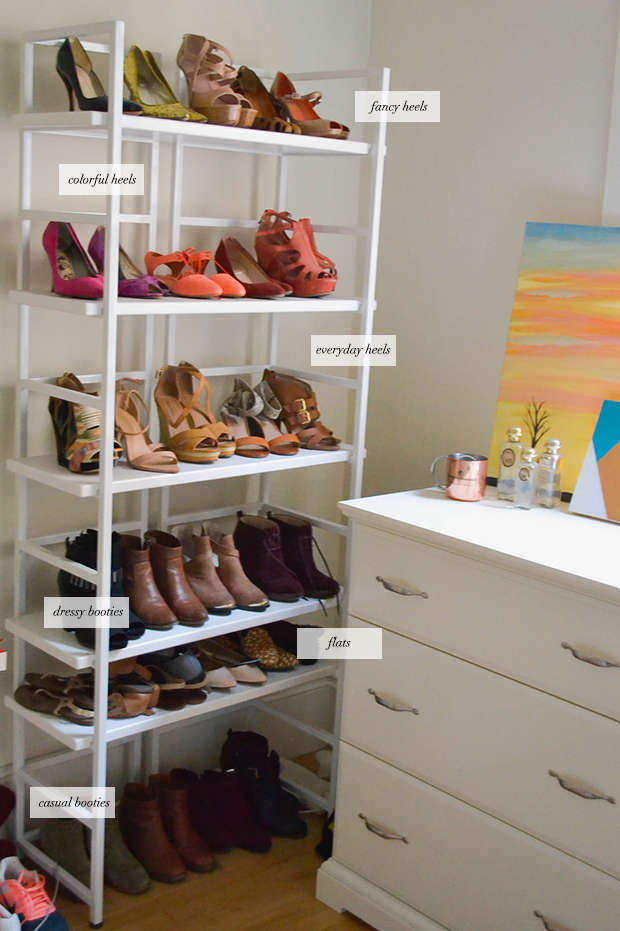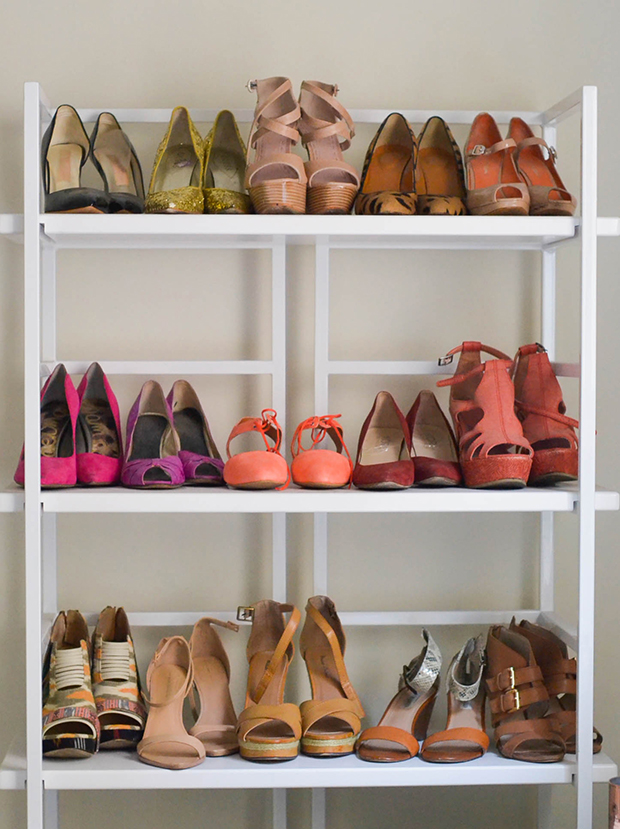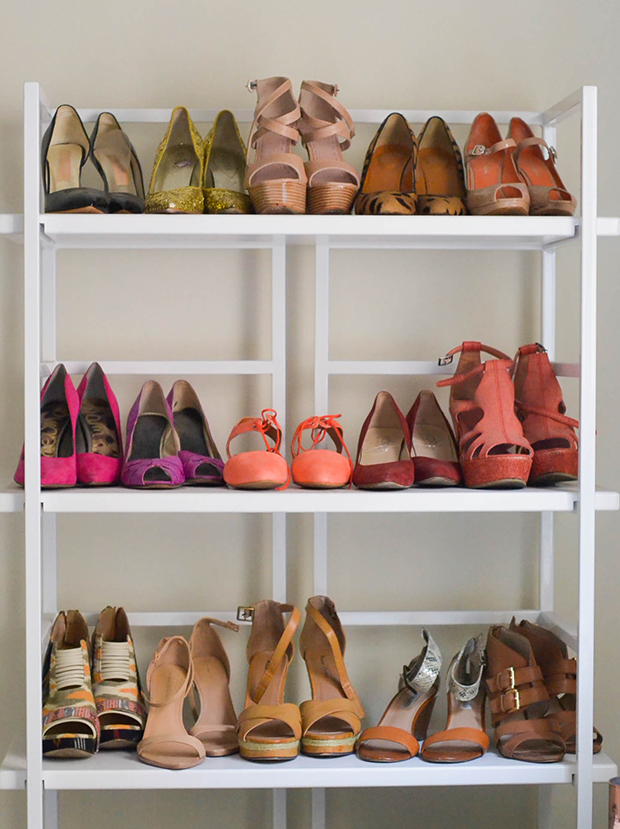 Like my bookshelf? It's from the Container Store here.