Editor's Picks
What to Get Your Girl for Valentine's Day
posted on February 6, 2014 | by Amanda Holstein

I'd say there are three main categories of gifts that women can expect on Valentine's Day: jewelry, lingerie, and perfume. But the problem is, most guys don't know where to start once they've figured out which category to go for. This little Valentine's Day gift guide just might help 'em out. Just shoot your guy a casual email linking to this post and you'll thank me later ;).
And for you single ladies? Don't you worry. I've got a post coming up just for you.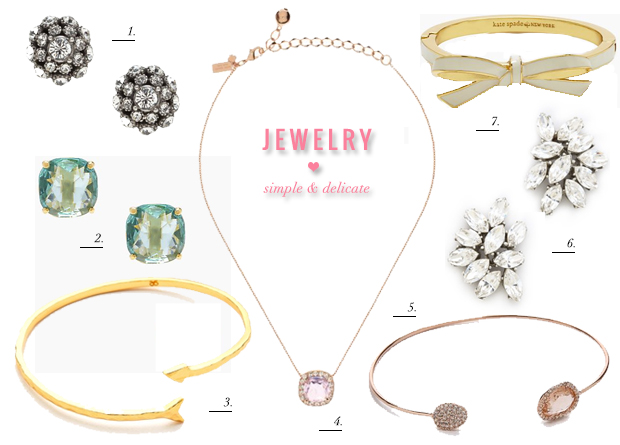 Jewelry
Ok guys, here's the key to buying the right jewelry for your girl. If you're not married or engaged, then no rings allowed. Stick to necklaces, earrings, and bracelets. Make sure you spend at least $75 . There's no need to go over the top with how much you spend; as long as it's a quality, stylish piece, she'll be happy. One of the most important things to focus on is choosing a simple piece she can wear any day of the week. Think about her favorite color, which metal she wears more (gold vs. silver), and shoot for something classic and timeless.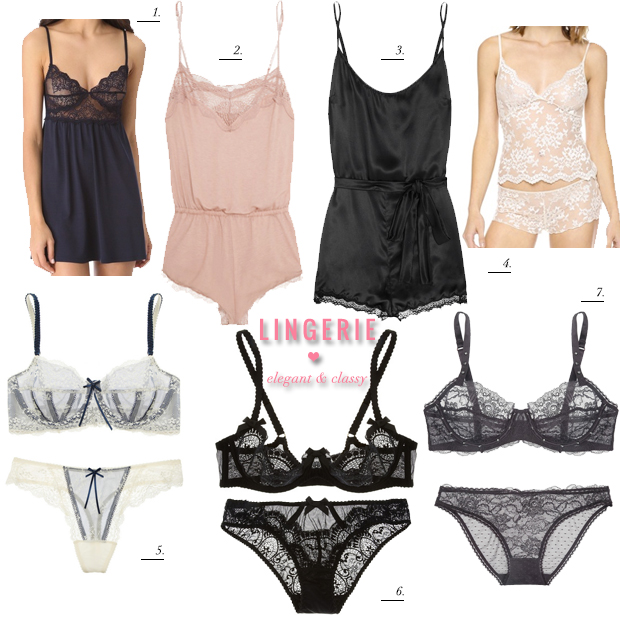 Lingerie
When it comes to lingerie, you really don't need to go that crazy. Choose something she can sleep in or a bra & panty set – these are realistic items she can actually wear (as opposed to a garter belt, etc.). Lace is always a good choice, and don't go crazy with color. Choose romantic shades like deep reds, black, white, or blush.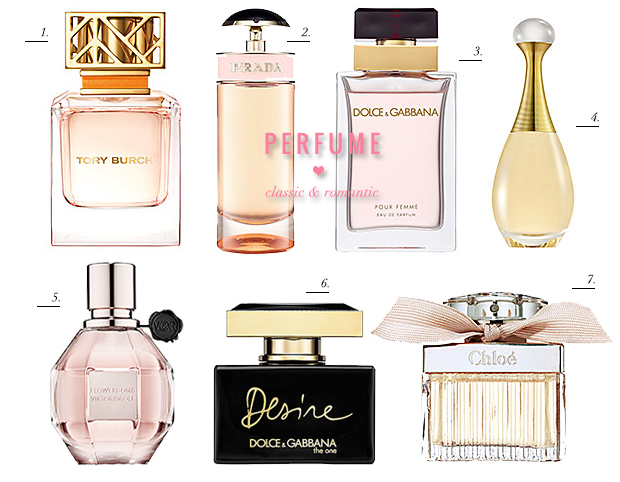 Perfume
Perfume can be tough to pick out on your own. This is when you should rely on the girl at the counter (or me and my suggestions above!). Just tell them you want something romantic, sweet, and subtle.
What do you want for Valentine's Day?