Career Advice
Three Things Employers Look For When Scanning a Resume
posted on April 15, 2020 | by Michele Lando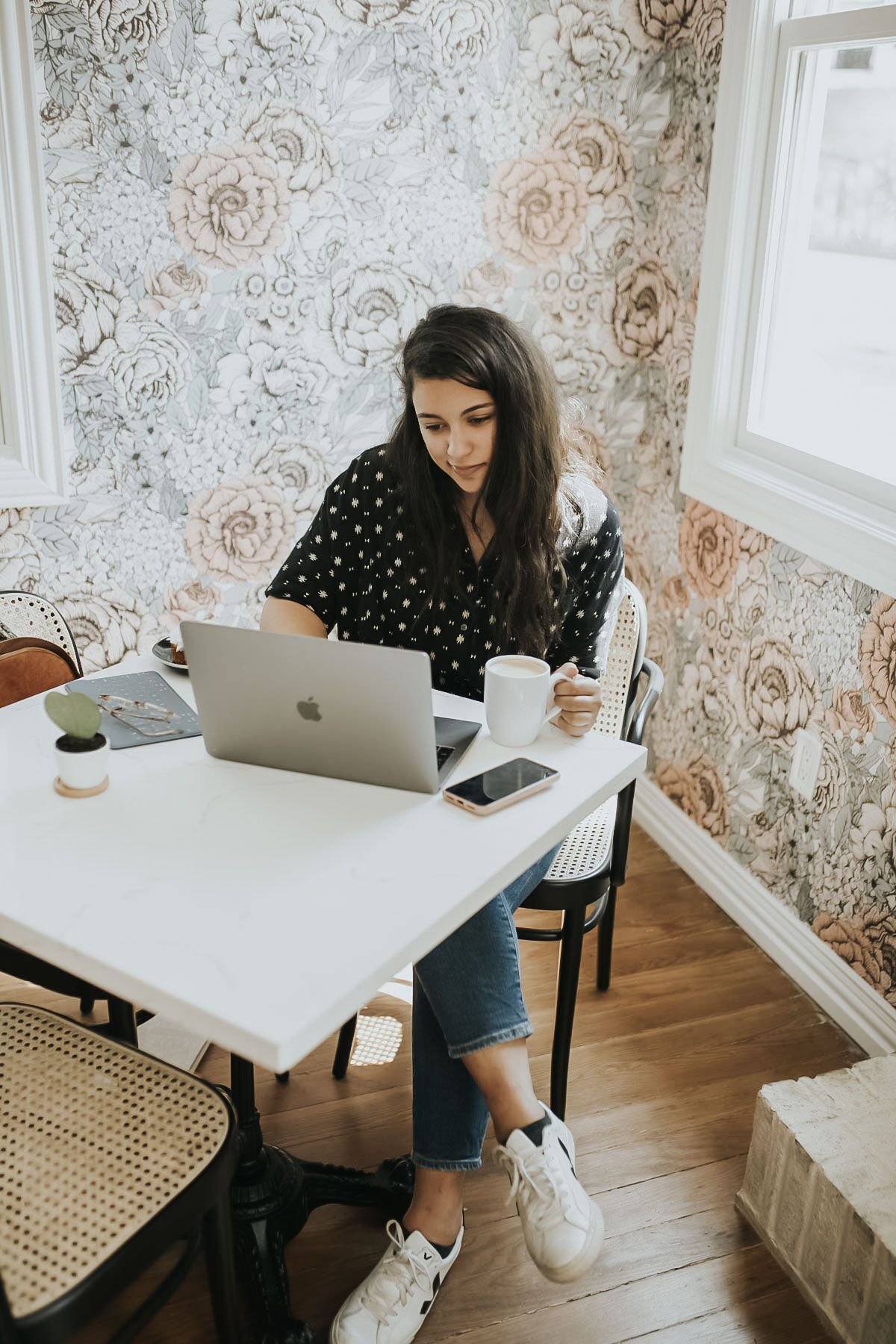 One of the most important factors of creating engaging content (whether it's social media content, your resume, a presentation for work, or anything else along those lines) is knowing your audience. In the case of your resume, if you are using it to apply for a job, your audience is your potential employer. Today, I wanted to share three things employers look for when scanning a resume.
Use the Right Keywords
By now, you've probably heard of applicant tracking systems. Many companies use applicant tracking systems to scan resumes for keywords upon submission. Having the wrong keywords on your document could take you out of the running for a job very quickly. There's really no general keywords that are right or wrong. This all depends on the job description. For example, if the job description states that the company is looking for a "team leader" to "lead projects" and "lead personnel" through the sales life cycle, you'll want to use the words "lead", "leader", and "leadership" throughout your document. If your resume touts that you "manage teams" and "manage projects", you may get passed up for the position even though you technically have the leadership experience. An applicant tracking system can't connect that "management" and "leadership" are similar, so you need to be precise when integrating keywords. This often means that your resume won't actually make it in front of a real person. Alternately, if your resume does make it past the initial application stage, whoever is looking at your resume is still going to scan the document for keywords and key phrases to determine whether or not you're actually qualified for the position you're applying to.
A real person always has to go over the documents to determine which candidates they are going to reach out to. This means that each resume only gets a few seconds of attention, so the document must make a big impact. Lauren McGoodwin, CEO of Career Contessa explained that aesthetics make a huge difference when looking at a resume. "Can I scan it? If I have to hunt and peck for too long to even figure out where they work or figure out what they are doing, then I'm probably going to just move on to the next one. You want to make it as fast as possible for the recruiter or whoever else is looking at your resume to find the information that is of interest to them."
Keywords aren't just about listing the right skills and software, but are inclusive of job titles as well.
Leading recruiting expert, Garren Cabral, of Vaco Staffing and Recruiting says that he always pays attention to current and past job titles upon initial review of the resume. "What have their previous titles been and what is their current title? I want to ensure that their experience and skill-level meets the job's criteria."
Metrics and Achievements
Metrics and achievements are extremely important to include on your resume because this is the information that makes your resume truly unique. You could have the same job title as someone else, but your personal achievements will be different. Your counterpart with the same job title should not be able to copy and paste the job description from your resume and use it for themselves. This is your chance to show what you've accomplished in your career and highlight the value you offer as a candidate.
Lauren goes on to say, "Bullet points are so important. You're not reading this information word for word; you're scanning."
Including key metrics such as sales volume, value of budgets you manage, and/or how many people you manage are quick pieces of information that are often easy to pick out when scanning.
Numbers are particularly easy to pick out when scanning text, so any time you can quantify your achievements, it's important to do so. For example, when scanning a resume, a sentence like this might blend in, "Train and manage high performing teams to achieve goals." A sentence like this is more effective because it quantifies achievements and includes metrics that are easier to scan for, "Manage a team of 25, and implemented hands-on training strategies that enabled the team to exceed sales goal by 38%".
Remember that you can always dig through your notes and brainstorm information to calculate metrics and quantify your achievements. If you don't have a lot of numbers to include, integrate specific information such as key accounts you work with and/or manage and projects you've worked on to grab the reader's attention.
Red Flags
Red flags could be anything that makes the reader question whether they should invest time in you. These could be careless errors such as typos, a seemingly unstable career history, or even location. Garren explains that as a recruiter, "the first thing I look for on a resume is location. If the candidate's resume voices that they live in San Francisco, but they are applying to a position in Santa Monica, I'm wondering why? Are you looking to relocate or were you unsure of the job location and whether it was remote?"
This does not mean that you need to limit yourself to jobs in your current location, but it does mean that you should be mindful of this when applying. If you're including a cover letter, note that you relocated or are planning to relocate. You could even note this somewhere in the job description on your resume and include something along the lines of "left job due to relocation" to indicate your move.
Garren goes on to explain that a candidate's career path could also be cause for question, "When people are applying to jobs, it often means that they're ready to take the next step in their career. This curiosity forces me to look at job tenure. Have they been in the role for 2+ years or only a few months? If they just started a new role and are immediately applying for a position where they would make a vertical move (i.e. account manager to senior account manager), I question why they are applying to take this next step so quickly. If it doesn't appear to be a natural progression, then I will want to inquire about that."
These are all factors that recruiters and hiring managers consider when deciding what candidates they want to reach out to. If someone has all of the right keywords and has a well organized resume, then it may be worth it to invest time to inquire about inconsistencies; however, if the document indicates that the person doesn't have the qualifications or could be more effort than reward, the resume will probably get pushed aside.
Ultimately, when writing a resume, it's important to consider what message you want to send through your document. Your resume should have a strong focus and clearly illustrate that you are qualified for the job you're applying to. When scanning a resume, the reader should be able to clearly see what you do, what you've accomplished, and how you could fit into the role you're applying for. If they can't immediately see how you'd be a good fit, your resume won't be effective and the reader will likely move on.