DIY
DIY Flower Vases
posted on June 3, 2014 | by Amanda Holstein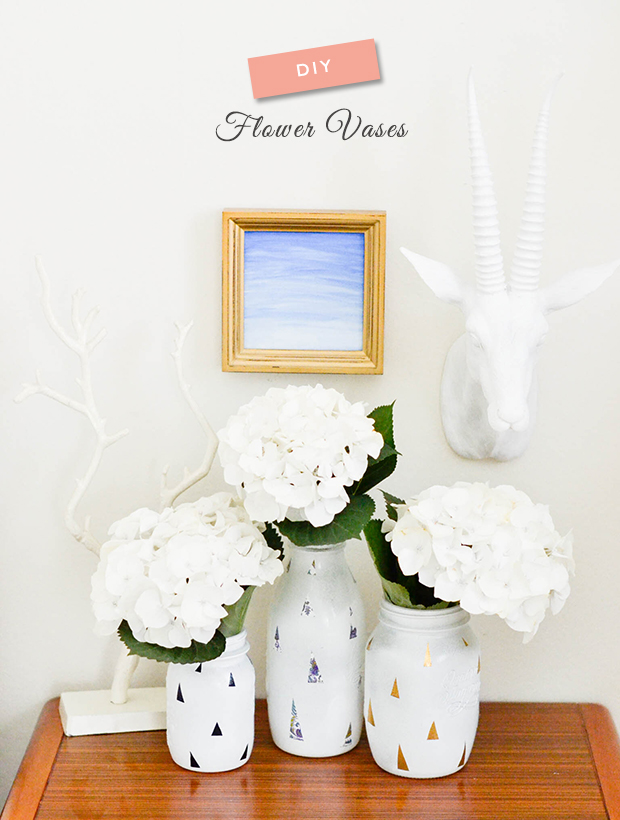 When it comes to DIYs, I always say the simpler the better. You really don't need much to create an awesome DIY project that's functional and stylish. Today I decided to create some easy yet unique flower vases to spice up my apartment. I have tons of clear glass vases, but none that really stand out and add some style to the room. And with my love of simple, white flowers, I need some vases that add a little something to an otherwise boring look. So today, I teamed up with Scotch® Duct Tape to create unique DIY vases perfect for adding some simple yet bold decor to your home. Oh, and I promise you, even if you're DIY impaired, you can totally do this project! Just follow the steps below.
Supplies:
For this project, you'll need some empty glass jars in varying sizes. You can either use old food jars or just head to your dollar store and you can find a ton. You'll also need some white glossy spray paint, scissors, and of course Scotch® Duct Tape. You can play around with their solid colors or throw in a pattern like I did. I used Purple Paisley.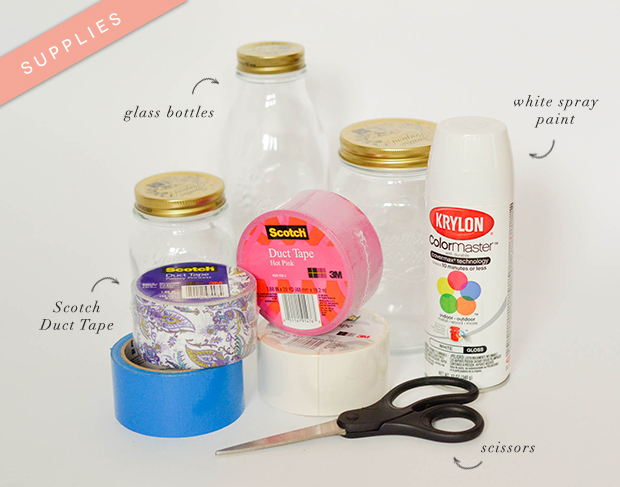 Step 1:
Start by spray painting the glass jars since you'll need time for them to dry. I recommend spraying them outdoors with some newspaper underneath. Make sure you turn them upside down while you spray them and let them dry.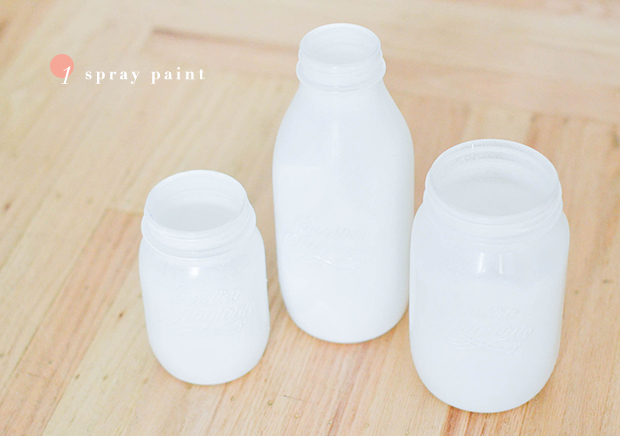 Step 2:
Cut out triangles from the Scotch® Duct Tape. Don't worry about making them perfect. The varying sizes give the finish product a unique, rustic look.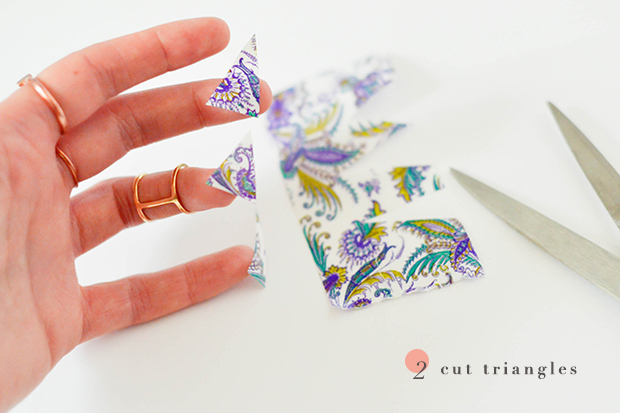 Step 3:
Stick the Scotch® Duct Tape triangles to the glass jars once they are done drying. I recommend placing the larger triangles towards the bottom and the smaller ones towards the top. Space them out as evenly as you can. The great thing about using tape is you don't need glue and triangles just stick right in place!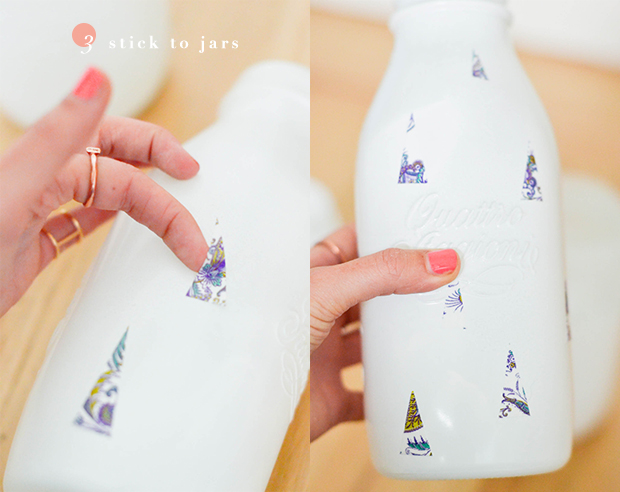 Mix up the colors and prints and use a different one on each vase.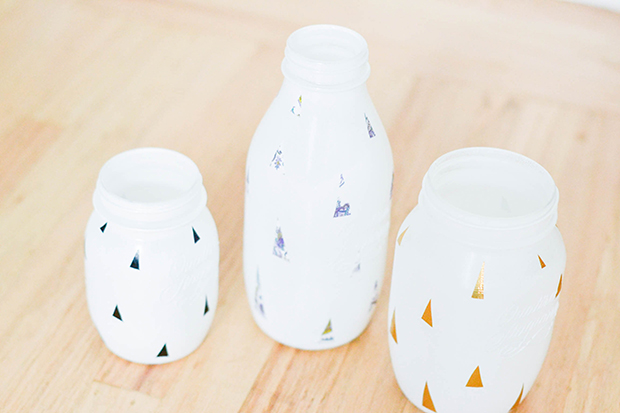 Add flowers and you're done!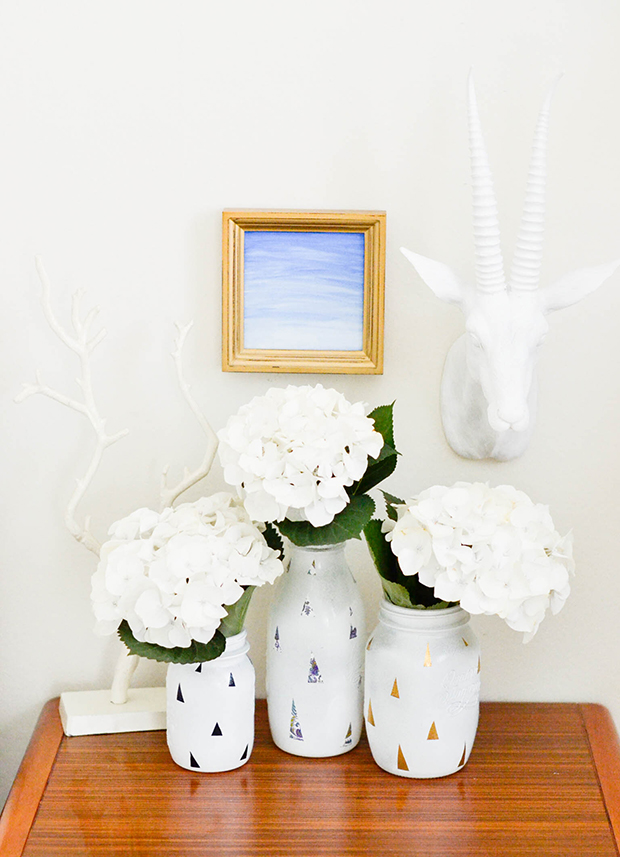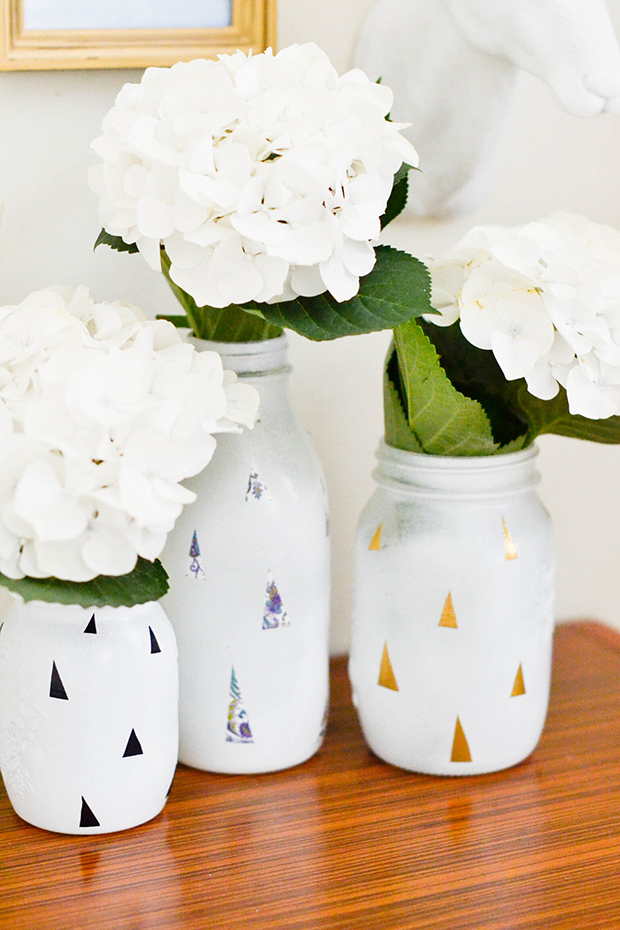 //
I am proud to be a 3M- sponsored blogger, and, as part of my responsibilities, I get the opportunity to evaluate new products from Scotch® Duct Tape. Opinions are my own and additional product used in the project were selected by me.
Want to see what else you can make with Scotch Colors and Patterns Duct Tape?
Check out their Pinterest, Facebook, and Twitter pages for more project inspiration.