Styling Advice
What Shoes to Wear with Flare Jeans
posted on March 31, 2014 | by Amanda Holstein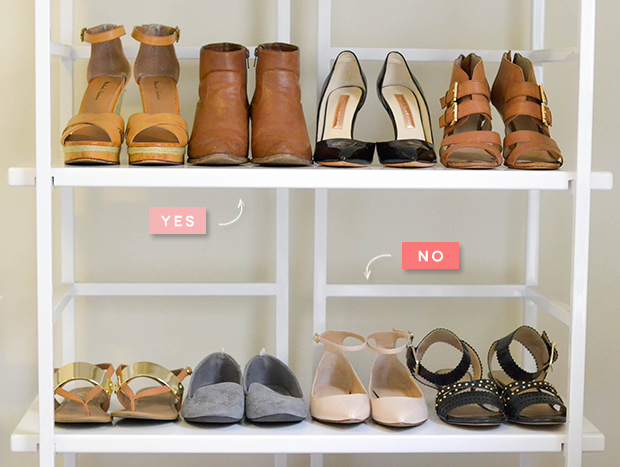 As you know, one of my favorite spring tends this year has to be flared denim (as seen here). It's such a chic ode to the '70s and looks great day or night. Plus, they're a fresh of breath air when skinny jeans have become your go-to. So to make sure you're fully prepared to master this trend, you'll need to know one important thing: what shoes to wear with flare jeans! Here are the basics below:
The most important rule when choosing the right shoe for your flare jeans is making sure they have a high enough heel. Any flats or low heels make the jeans bunch at the bottom and that just looks frumpy. Check out the options below and see for yourself why some work and some don't:
Wedges
Wedges are a great option for flare jeans because not only are they high enough for the look, but they go perfectly with that '70s boho vibe. Just make sure the jeans barely graze the floor.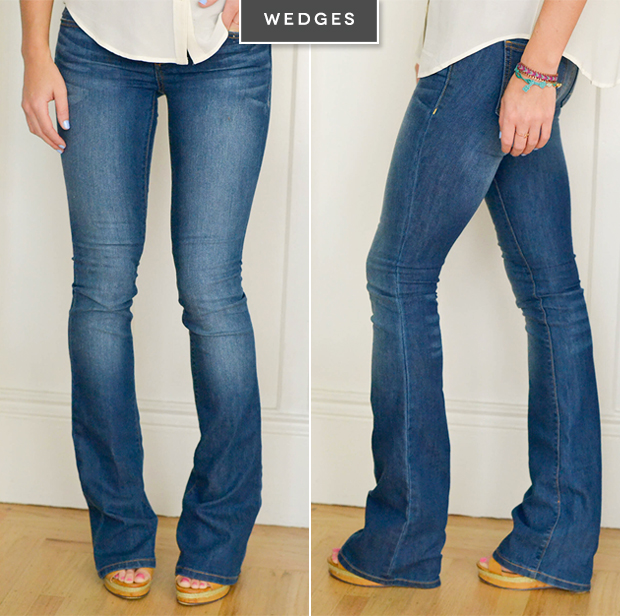 Booties
Ankle boots can totally work with flare jeans, they just have to be the right heel size and the right shape. I like a slightly pointier toe with my jeans because they help elongate your legs.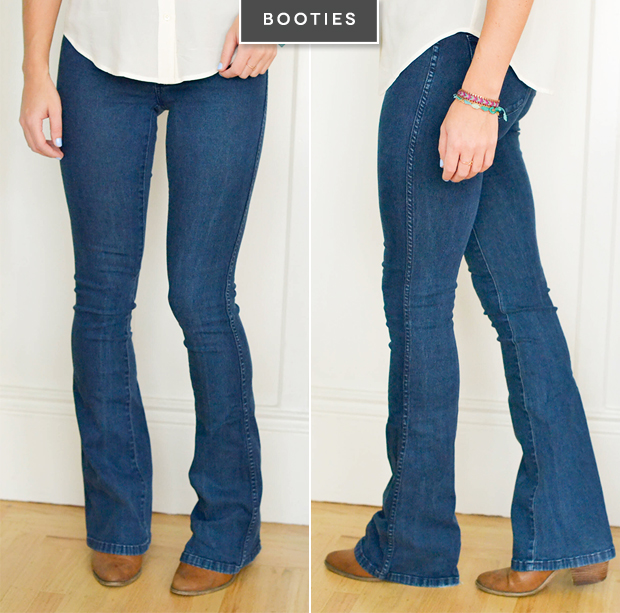 Heeled Sandals
Strappy sandals with a high heel look great in the spring or summer with flare jeans. Just make sure the heel is high enough so the jeans just barely graze the floor.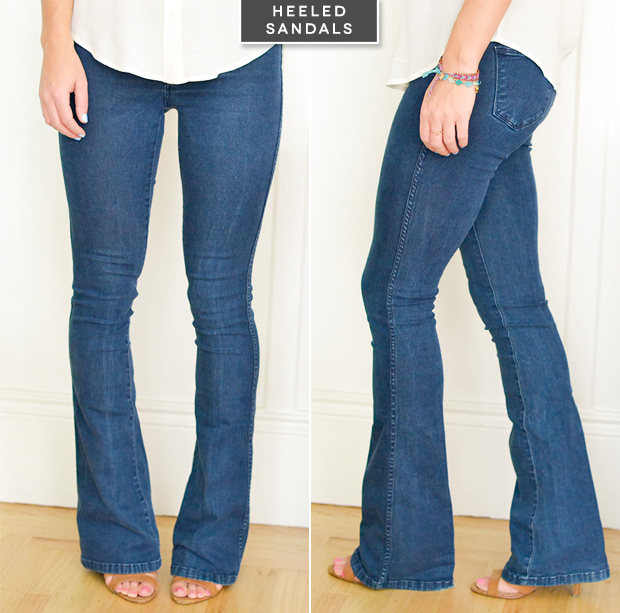 Pumps
The classic pump looks great with flare jeans as well. They're a great option when you're looking to dress up your denim for a night out.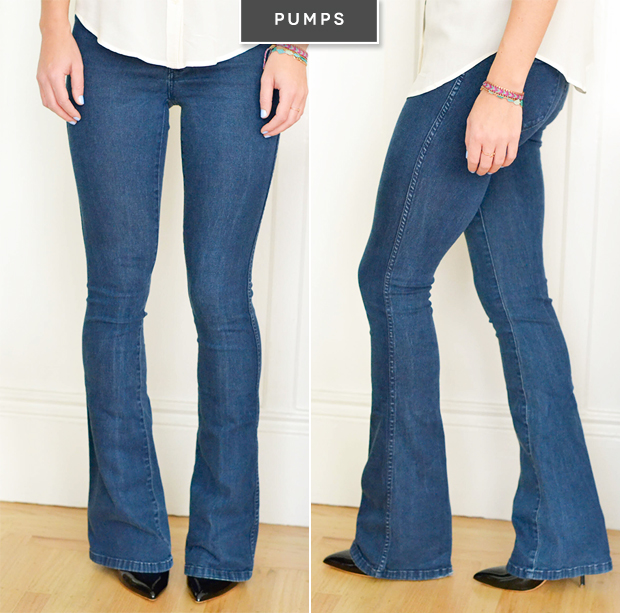 What not to wear:
I would avoid flats, sneakers, flip flops and the like. As you can see, flats cause the jeans to bunch up at the bottom and make the look frumpy, too casual, and a bit young looking.