Outfits
The Christmas Tree Lot
posted on December 14, 2015 | by Amanda Holstein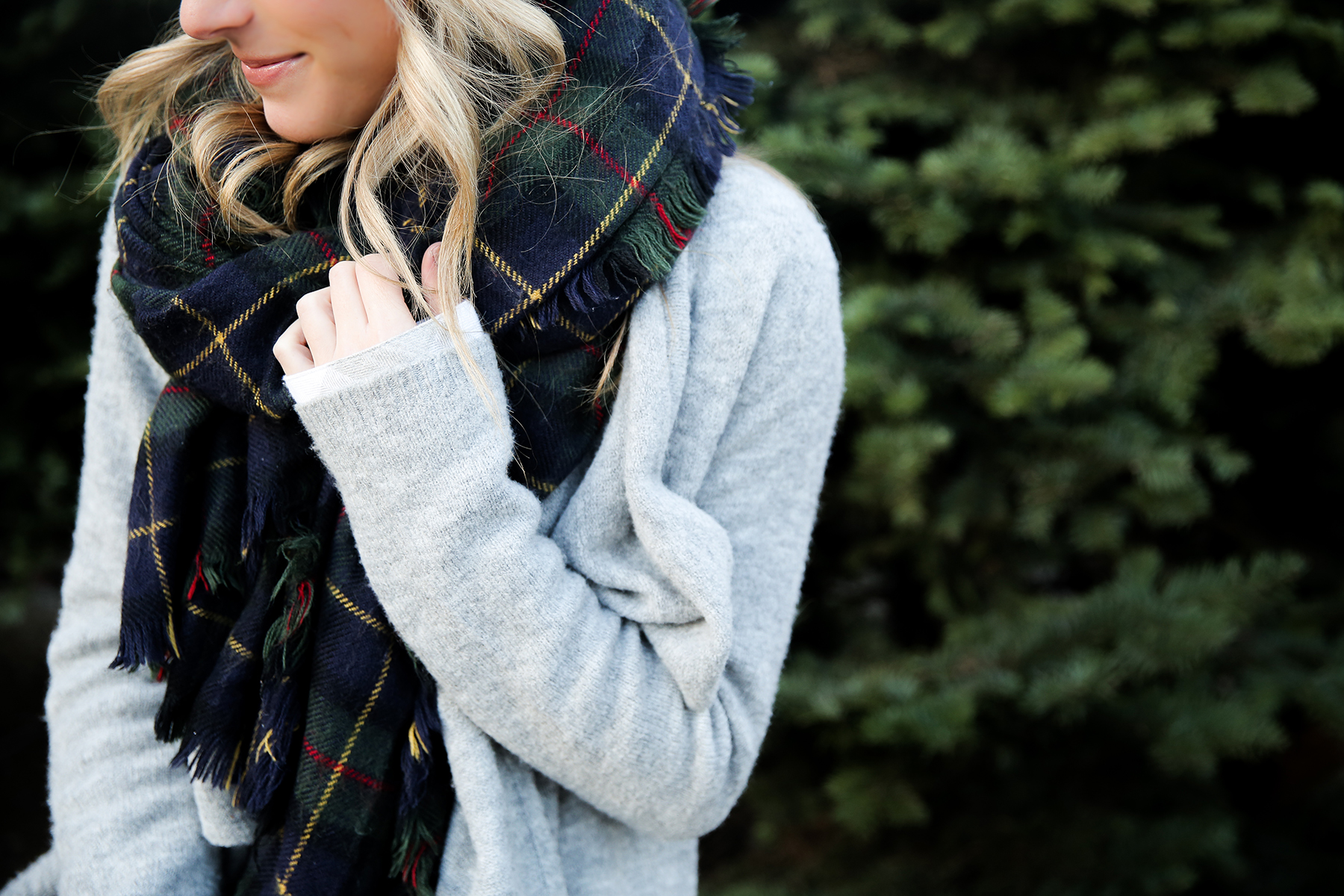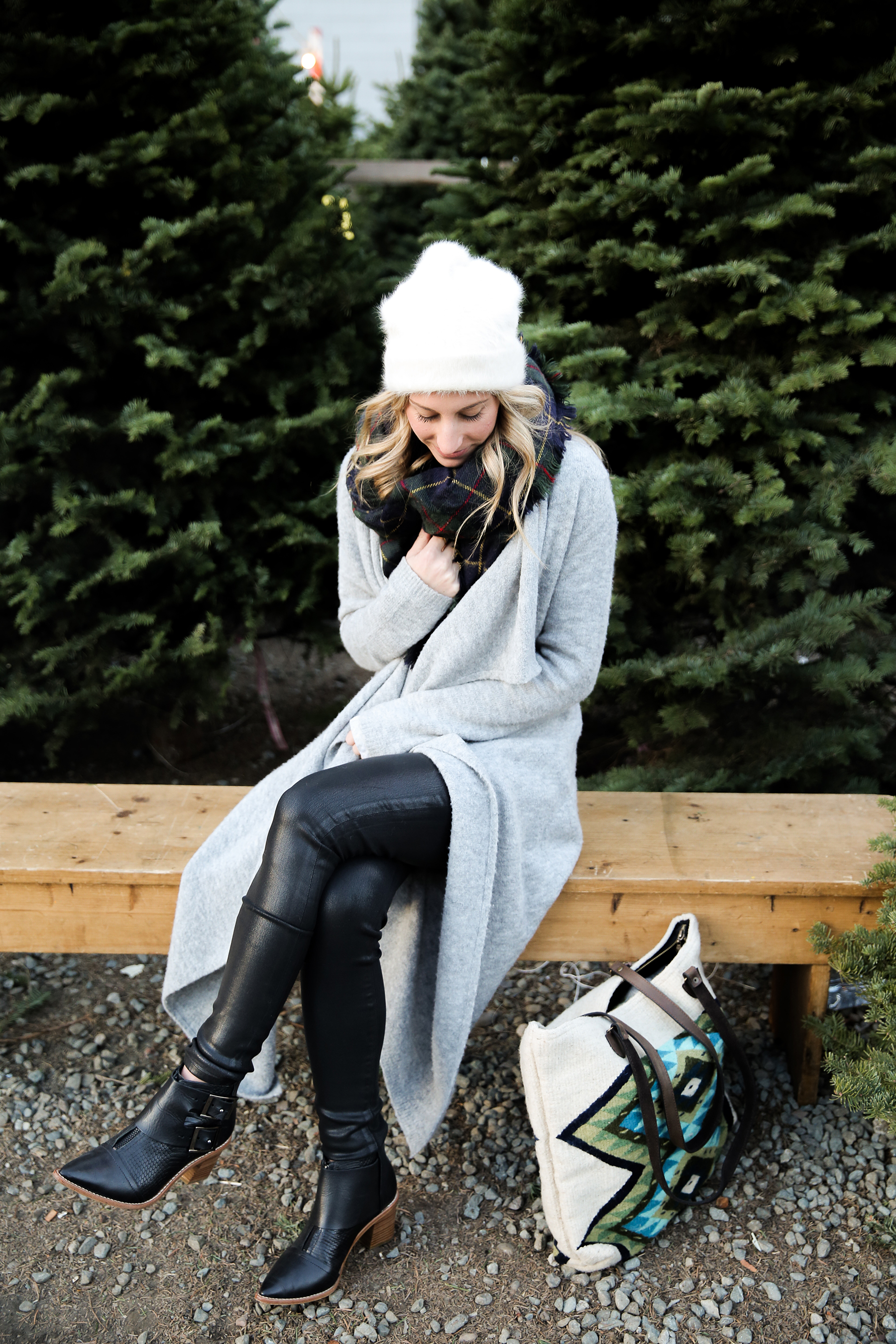 As I mentioned in this Instagram post, I've never owned my own Christmas tree. I'll wait a moment for you to pick your jaws up off the ground. Ok, ready?
Trust me, I've always wanted one. In fact, I used to beg my parents for a "Hanukkah Bush" growing up so I could join in on the decorating fun. Unfortunately, that was a no go. But it turns out, once you're an adult, you can do whatever you want. Crazy, right? So I visited one of the many adorable Christmas Tree lots sprinkled throughout San Francisco and bought myself a beauty.
Although we never truly get real winter here in San Francisco (trust me, I'm not mad about it), there are certainly cooler days that call for warm layers. Since I can ditch the puffer coat now that I'm back in California, I've been relying on this long cardigan as my sort of faux outerwear. I layered it over one of my many Rails shirts — they are literally the softest button-downs ever and they fall just right (although I recommend a size up for an oversized look). I couldn't physically do a Christmas activity without a plaid scarf, so of course that came a long too. Take a look at the full outfit below and stay tuned to see my tree tomorrow!
BB Dakota Cardigan
Rails Plaid Shirt
Madewell Scarf
BLANK NYC Faux Leather Pants
Tibi Ankle Boots (on sale!)
Manos Zapotecas Bag
Azil Ring
Free People Hat
Shop The Post