DIY
Semi-DIY Halloween Costume Ideas!
posted on October 27, 2015 | by Amanda Holstein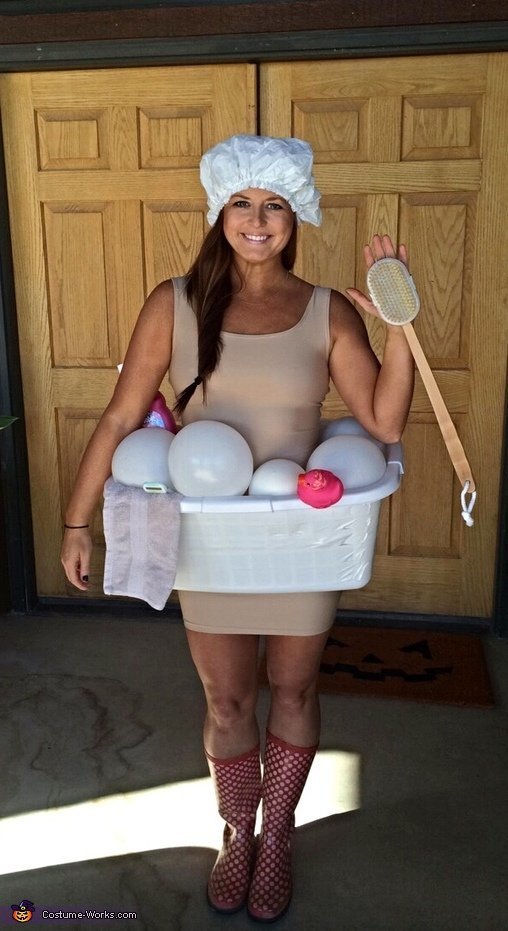 While I wouldn't call myself a DIY guru, I do often attempt to make things myself — especially for Halloween. I've never been one to buy a pre-made costume because the challenge of creating one is just too satisfying. But since I've never touched a sewing machine and don't have the patience for paper maché, the semi-DIY costume is really my jam. So I've rounded up a few Halloween costume ideas you can make yourself (sort of) just in time for Saturday.
Penny Lane
Spoiler alert: this is my costume this year! Good thing the 70s are back because it was shockingly easy to find a shearling coat and velvet flare pants. I plan to finish the look with a crop top, curly hair, and those iconic purple sunglasses.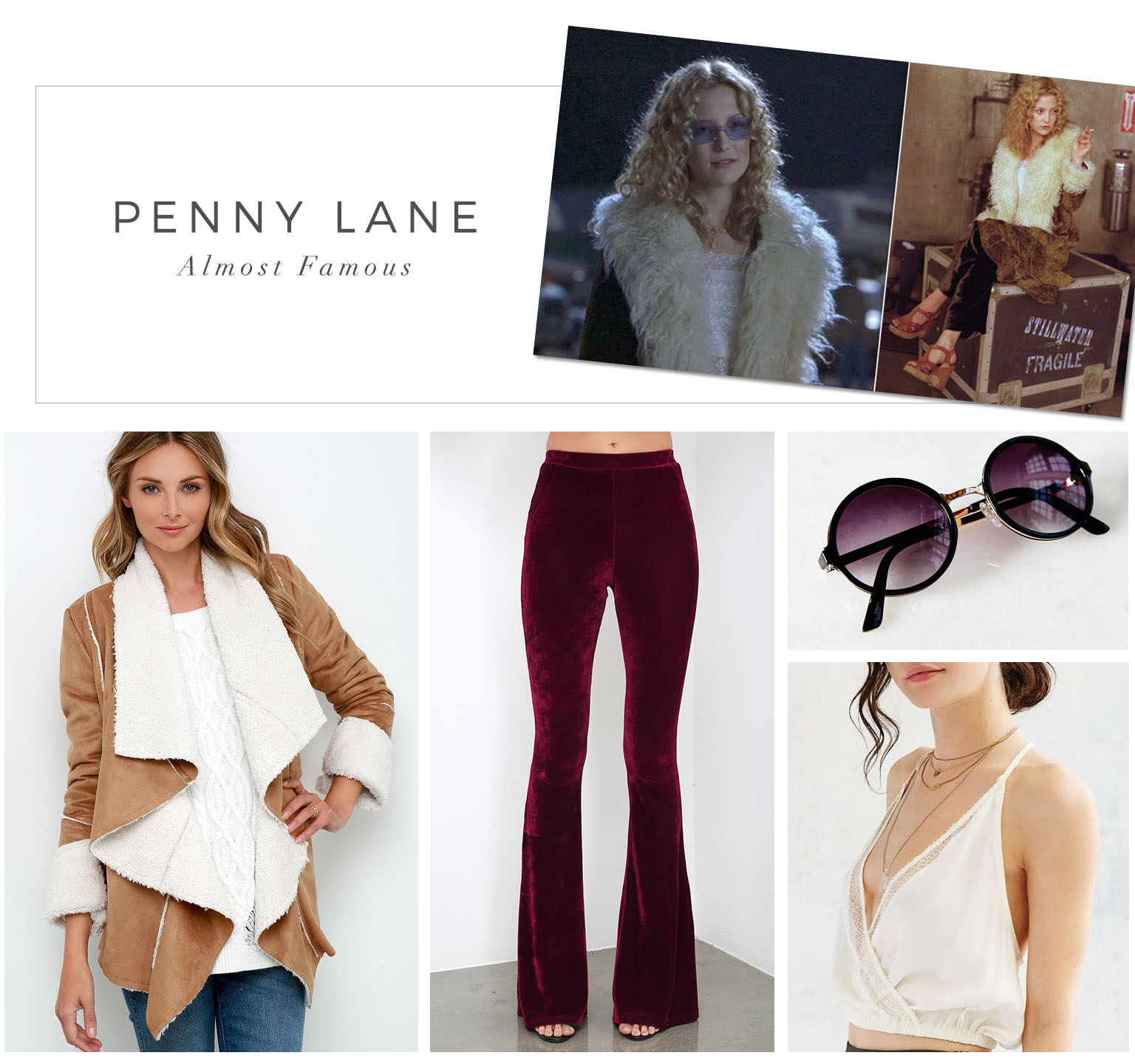 You'll need:
Shearling Coat
Flare Pants (jeans work too!)
Crop Top
Purple Sunglasses
A Bubble Bath
I love a silly and creative costume, so when I saw this Bubble Bath idea, I couldn't resist. It's so simple too! Just throw on nude colored clothing and cut a hole in your laundry basket to step into. Wrap a white trash bag around the laundry basket and fill it with white balloons and other bath accessories. Top it off with a shower cap!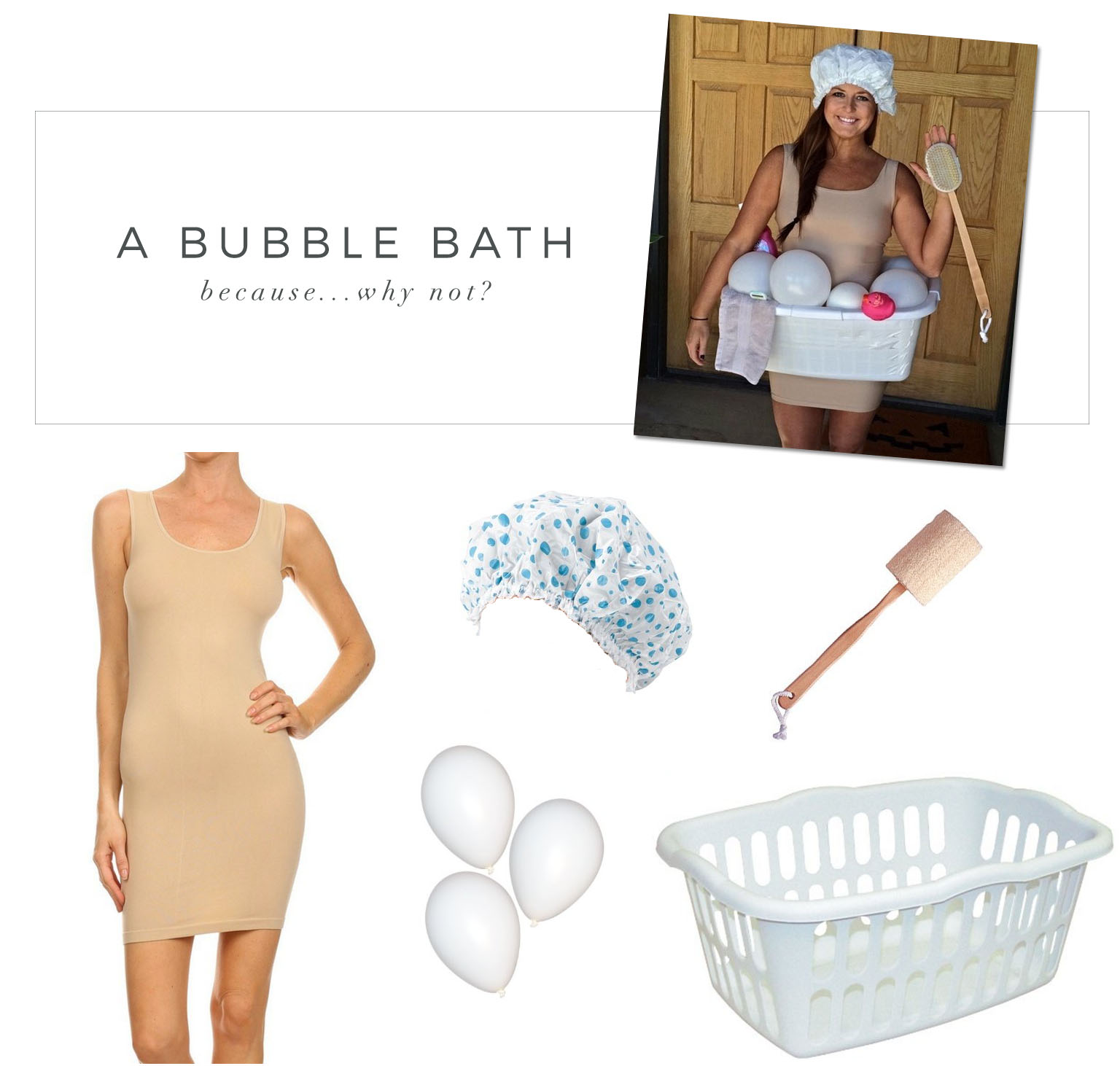 You'll need:
Nude Spandex Dress
Shower Cap
White Balloons
Laundry Basket
Bath Accessories
Karen from Mean Girls
You could either do the real thing and wear a sexy black dress with a pink ribbon and some mouse ears, or go the cheekier route. Snag a "I'm a Mouse, Duh" shirt on Etsy or make your own using this simple tutorial. Wear a purple or pink skirt and of course, mouse ears.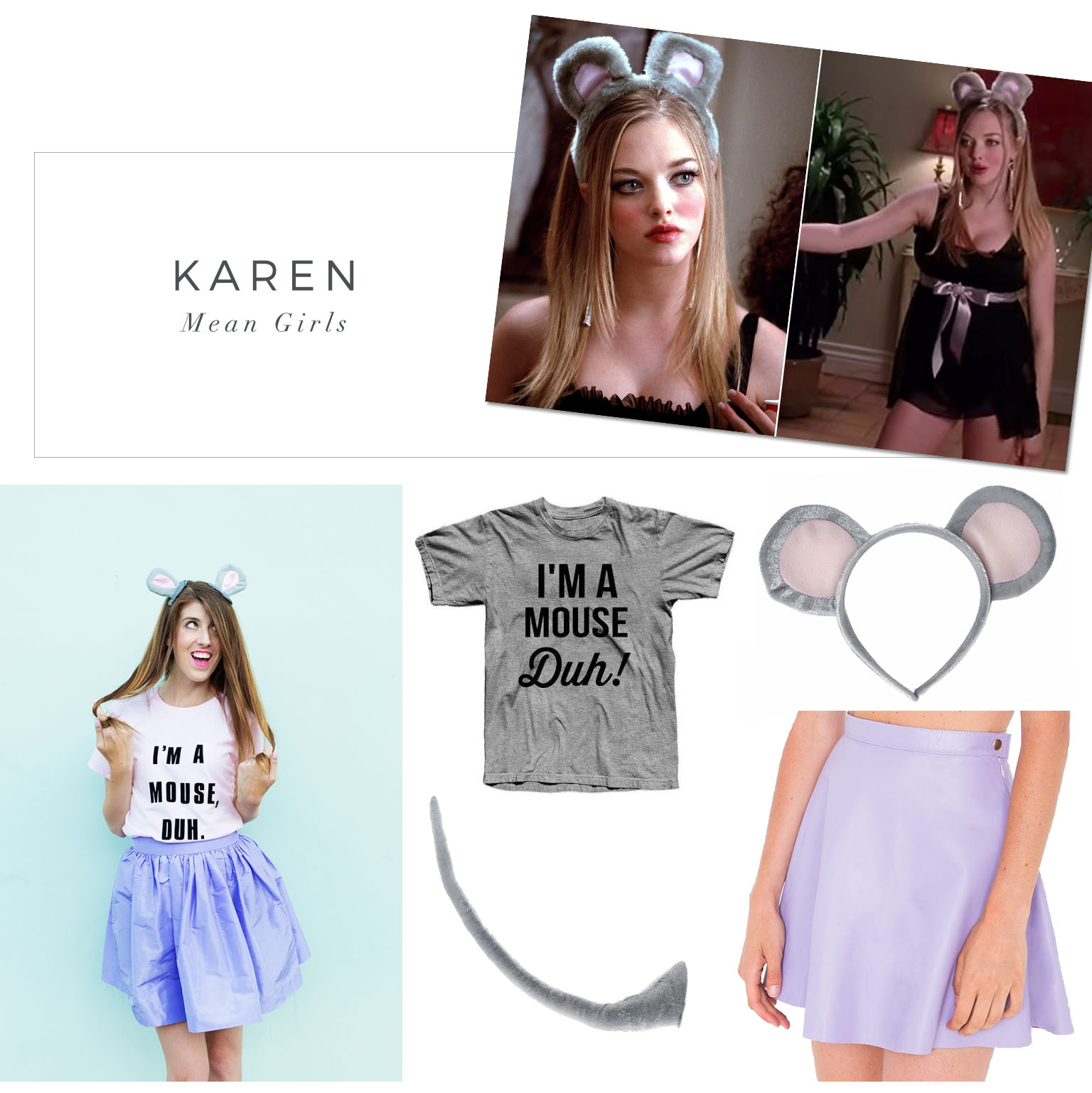 You'll need:
"I'm a Mouse, Duh" T-Shirt
(or make your own using this tutorial)
Full Skirt
Mouse Ears
Regina George
The Mean Girls theme never gets old, so why not try this ridiculous costume of Regina George at the Spring Fling? Just get a pink strapless dress and use black tubing and duct tape to create the head piece structure. Add some fake flowers, a black belt, and you're good to go!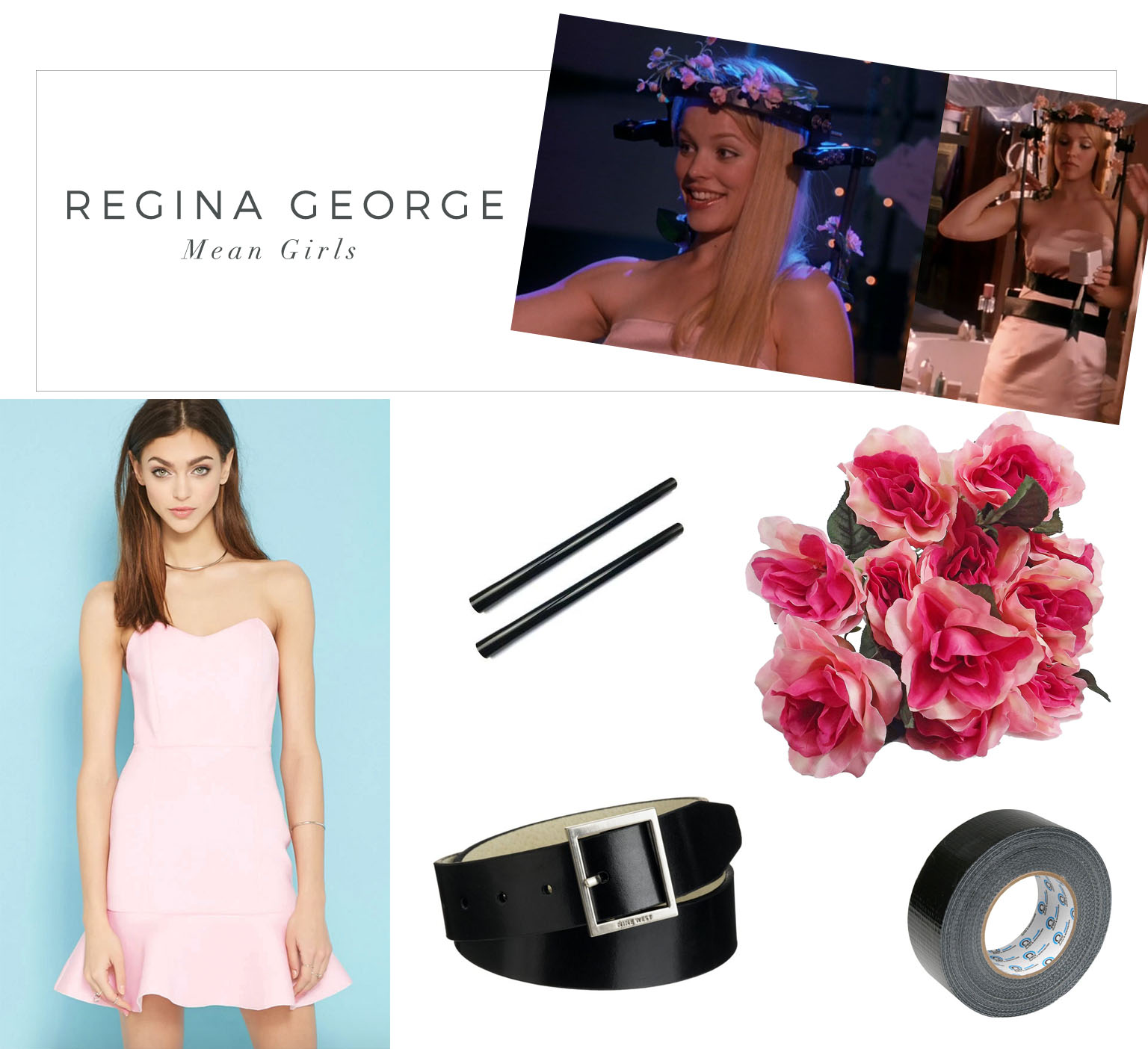 You'll need:
Strapless Pink Dress
Black Plastic Tubes
Black Duct Tape
Fake Flowers
Black Belt
Look out for more ideas on Thursday!