Decor & Styling
3 Ways to Style Candles Throughout Your Home
posted on October 28, 2015 | by Amanda Holstein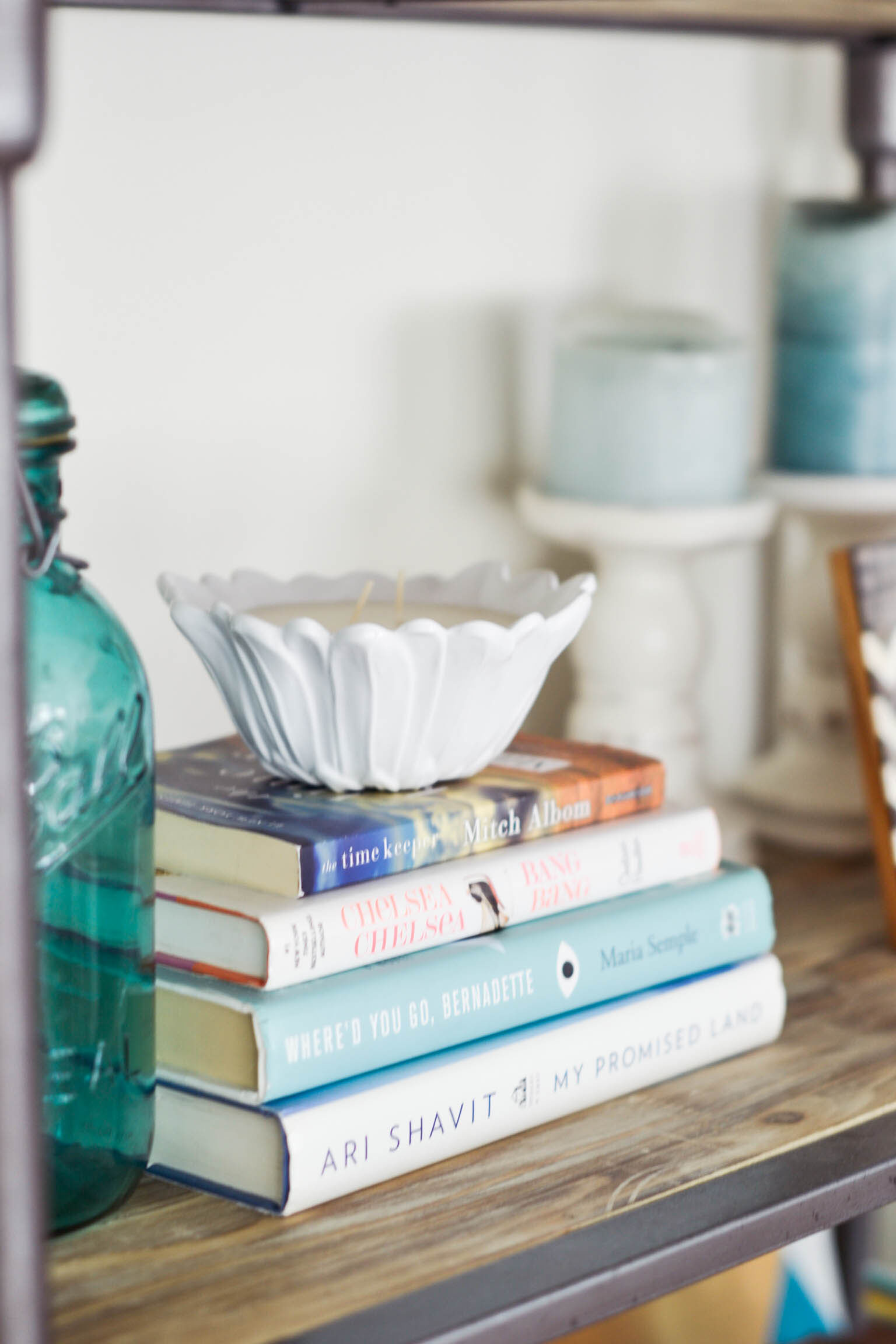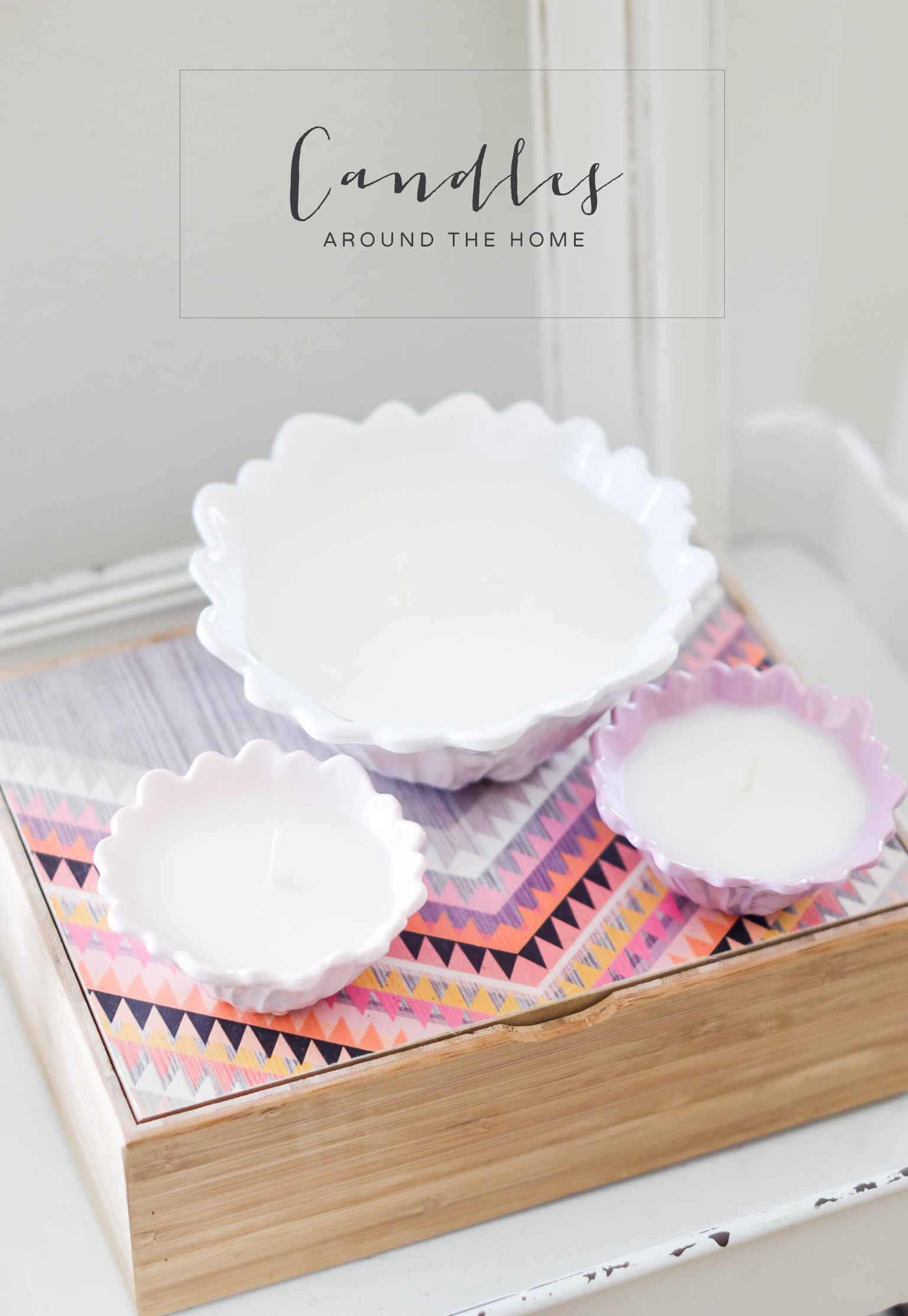 No matter your decor style, candles are the perfect accessory for any room. They not only smell amazing, but they're also a great way to complete your space. I'm always looking for unique candles that can double as decor and was excited to discover Bijou Candles. It can be difficult to find candles in containers that elevate your home without distracting from your decor, but these floral-inspired ones from Bijou's Fête des Fleurs Collection are just right. Even better? When you've finished your candle, the container is reusable! Try tossing your rings in one or keeping it by your entryway for your keys — the options are endless! To show you just how versatile they are, I've come up with three different ways to style candles throughout your home.
Coffee Table
Your living room is the ideal location for some soothing & stylish candles, especially your coffee table. I'm constantly rearranging my coffee table, and candles are my go-to. I like mixing up the size of my candles to create some dimension — try placing a small one on top of your coasters and a larger one on a pile of books or a tray. Featured below is Wild Lilac and Pink Bellini (they smell amazing!).
Bookshelf
If you ever find yourself stuck while trying to style a bookshelf, a candle is always the answer. Not sure what to put on top of that stack of books? Need something to fill the space next to your picture frames? Don't have any bookends? Use a candle!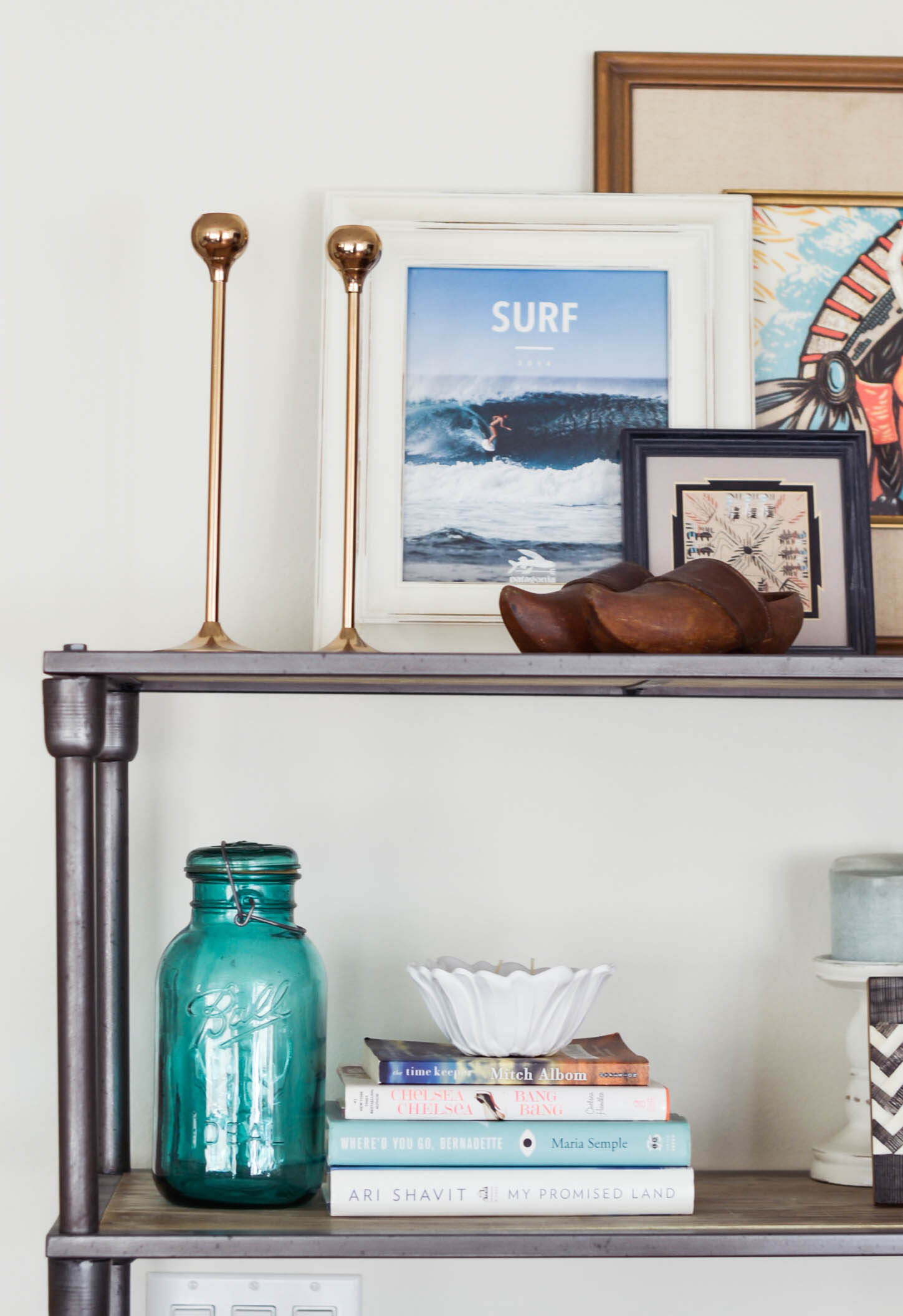 Bedside Table
I always have a candle by my bed and light it at night as I read my book (or scour Instagram). It's my favorite way to wind down. Since my bedside table is on the smaller side, I keep this Rose & Currant Petit Bijou candle there along with a soothing bag of lavender and a photo of my childhood dog :).
Now it's your turn to style Bijou candles throughout your home. Head over to Bijou's website, select your favorite scents and use the discount code AmandaBijou at checkout for $5 off your purchase!
Be sure to follow @bijoucandles on Twitter and Instagram or 'Like' Bijou on Facebook and share your candle decor experience using the hashtag #myBijou.
Shop The Post