Entertaining
How to Make Boozy Black Popsicles for Halloween
posted on October 30, 2017 | by Kendall McLeod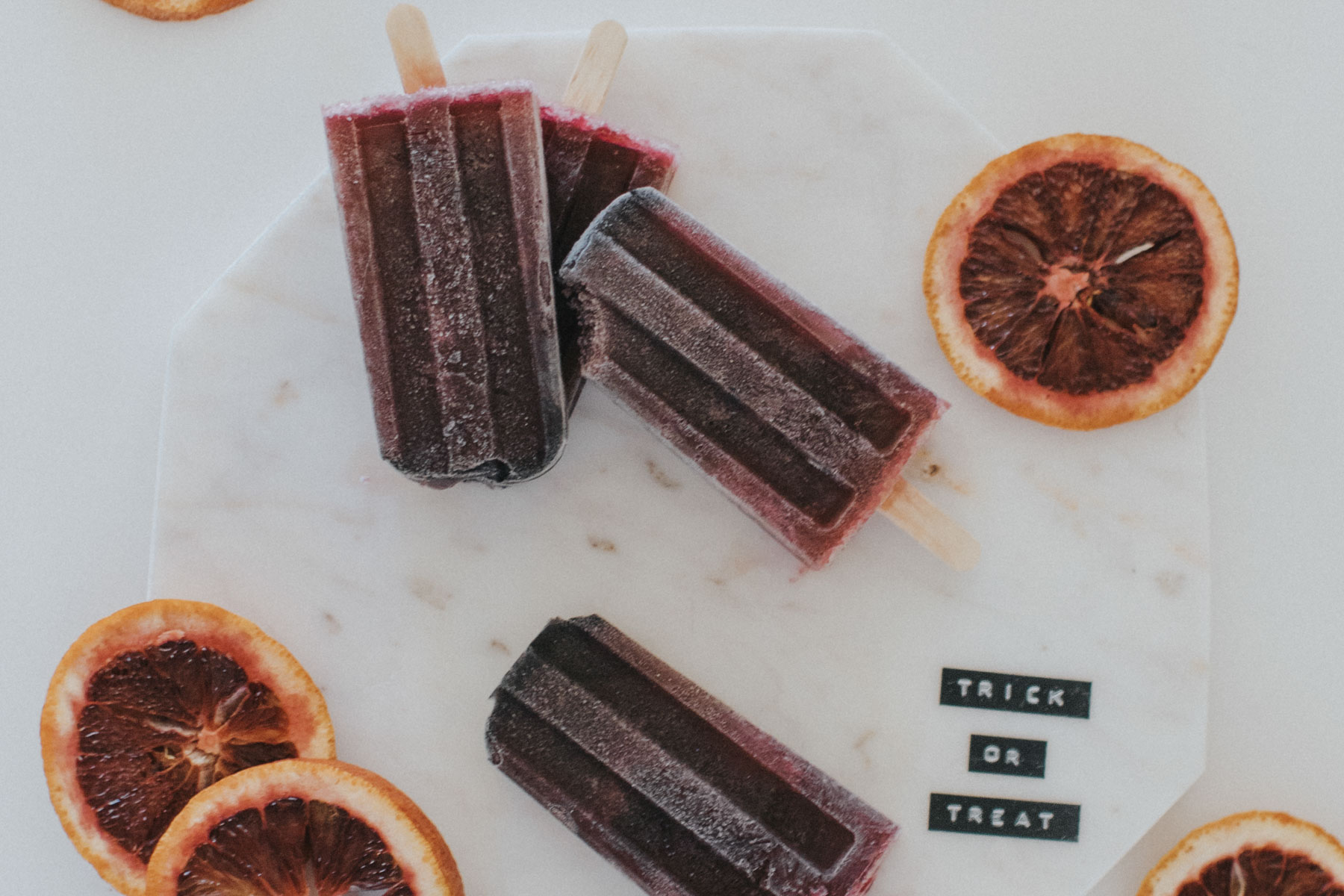 If you're like me, as a kid you LOVED Halloween. Your costume was planned out a month in advance and you had your trash bag or pillow case or whatever giant bag you could get your hands on to acquire the biggest haul of candy possible. Now, trick-or-treating as an adult would be…..creepy to say the least, but that doesn't mean we can't enjoy the same joy of Halloween with these fun boozy vampire-inspired treats! A seriously yummy and fun Halloween recipe that's pretty easy to make.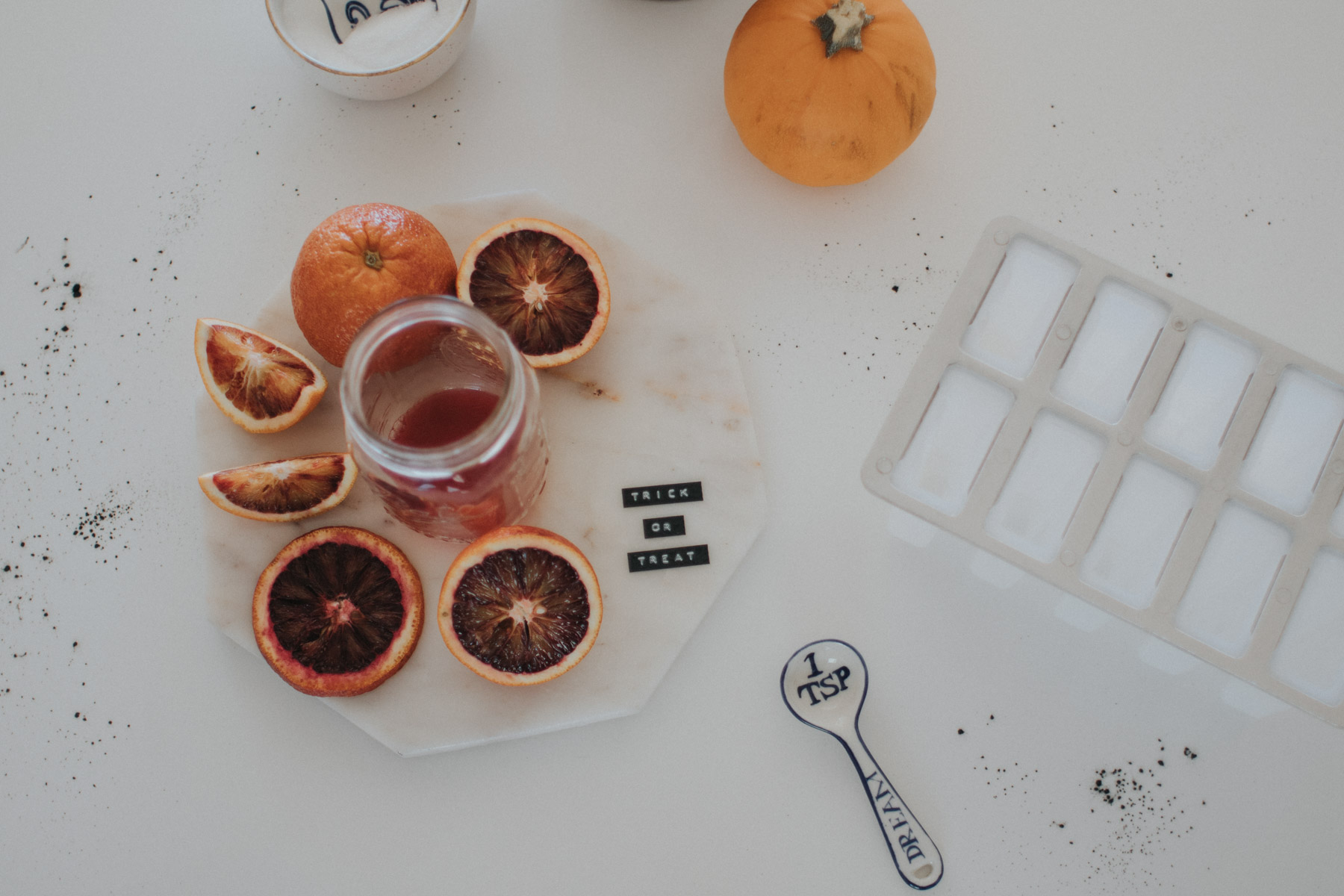 To start out, you'll need to squeeze enough blood oranges to make about 3 cups worth of juice. I love cutting these things open because each one is such a stunning surprise of color inside. Plus blood oranges. Blood. Vampires. Halloween. Get it? ha ha, ANYWAY!
Next, pour the juice into a saucepan, and combine with three tablespoons of sugar to start out.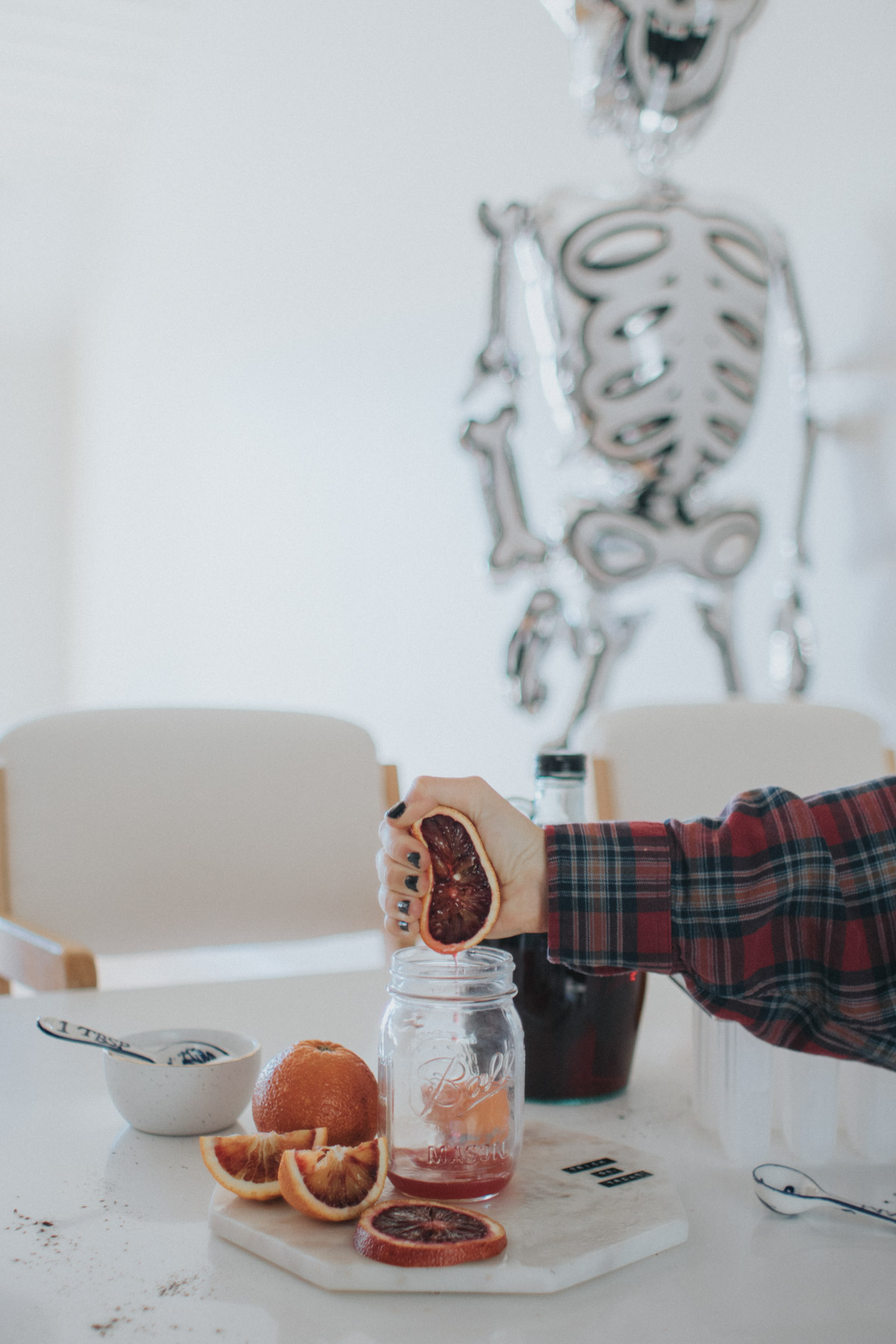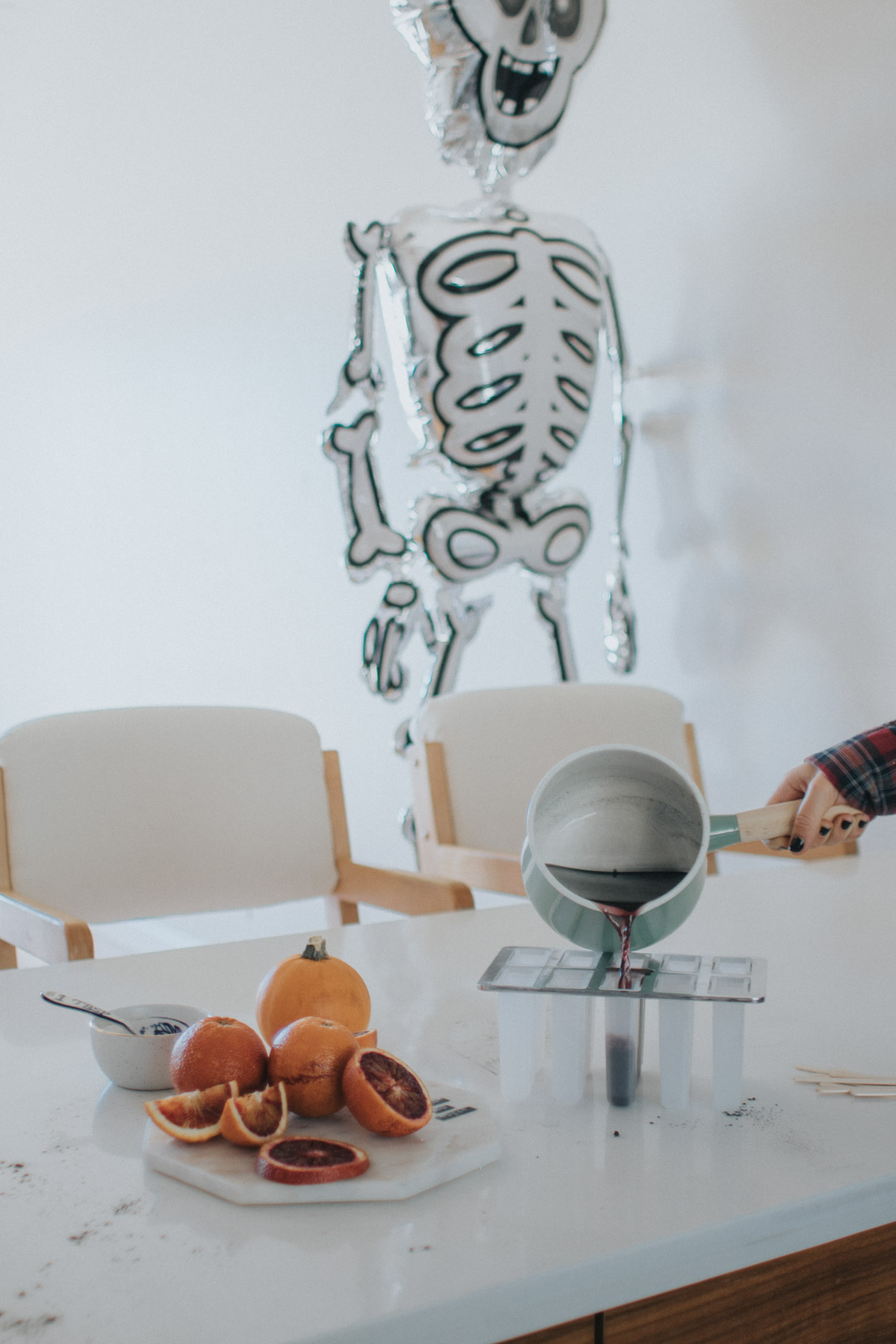 Add in 2 1/4 cups of red wine (you can choose whatever your favorite is, but we went with a pre-blended sangria wine for ease!) and taste to make sure the mixture is sweet enough. If not, add sugar to taste.
Finally, to make these pops extra vampy and spooky, we added in two capsules of activated charcoal. Activated Charcoal is actually really great for your digestive system, and can help reduce bloating! Yes please!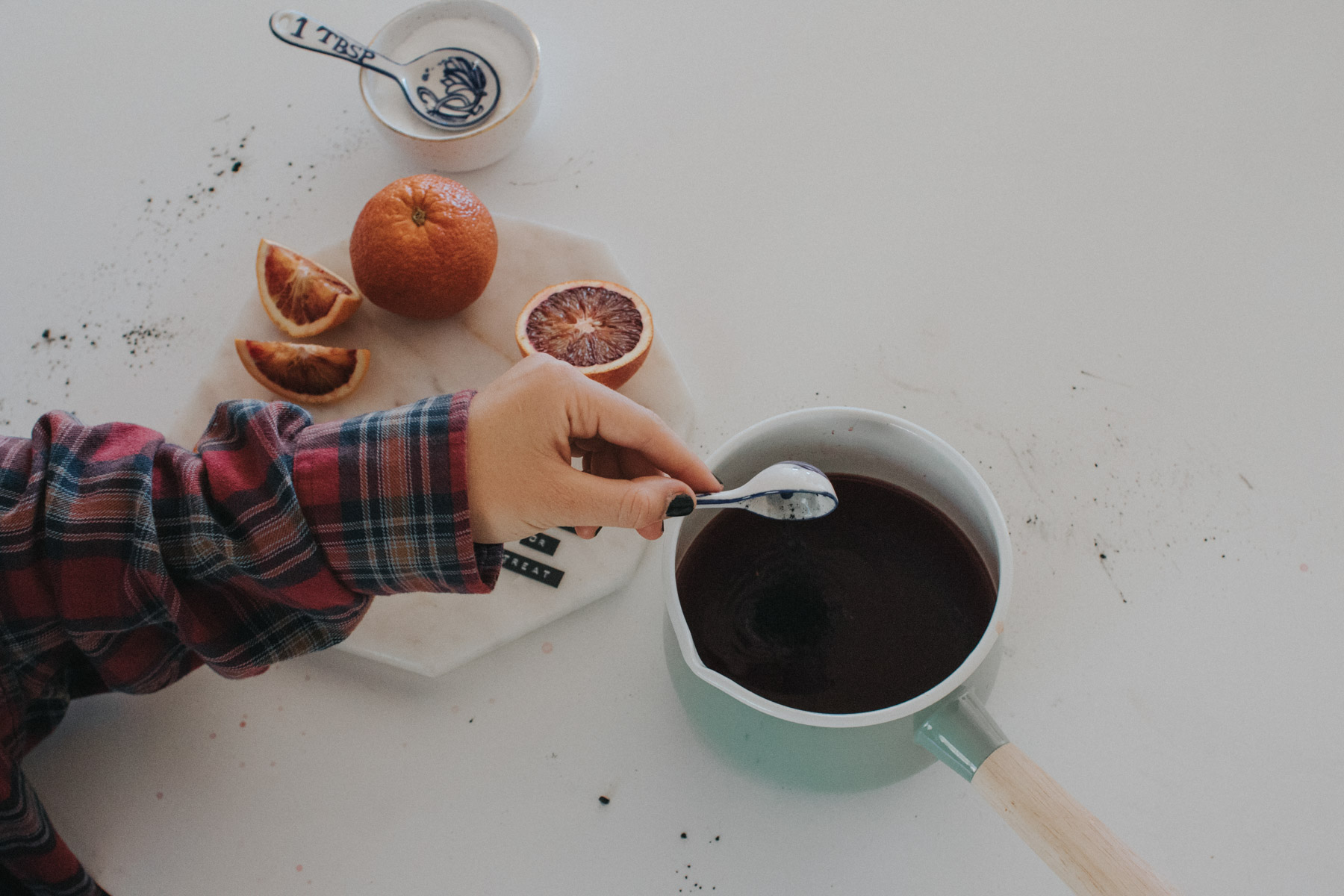 After you mix in all the ingredients, simmer on low until the sugar dissolves, then let cool completely.
Lastly, pour the cooled-down mixture into the molds and freeze! It's better to leave them in the freezer for at least a day before serving just to ensure a good solid freeze.
Ingredients:
– 3 cups of Blood Orange Juice
– 3 Tbsp. Sugar (or more to taste)
– 2 1/4 cups of Red Wine
– 2 Activated Charcoal Capsules
Directions:
1. Combine blood orange juice, sugar, and wine into saucepan, adding more sugar if needed.
2. Simmer ingredients on low until sugar dissolves.
3. Let mixture cool, and pour into molds.
4. Freeze, and enjoy!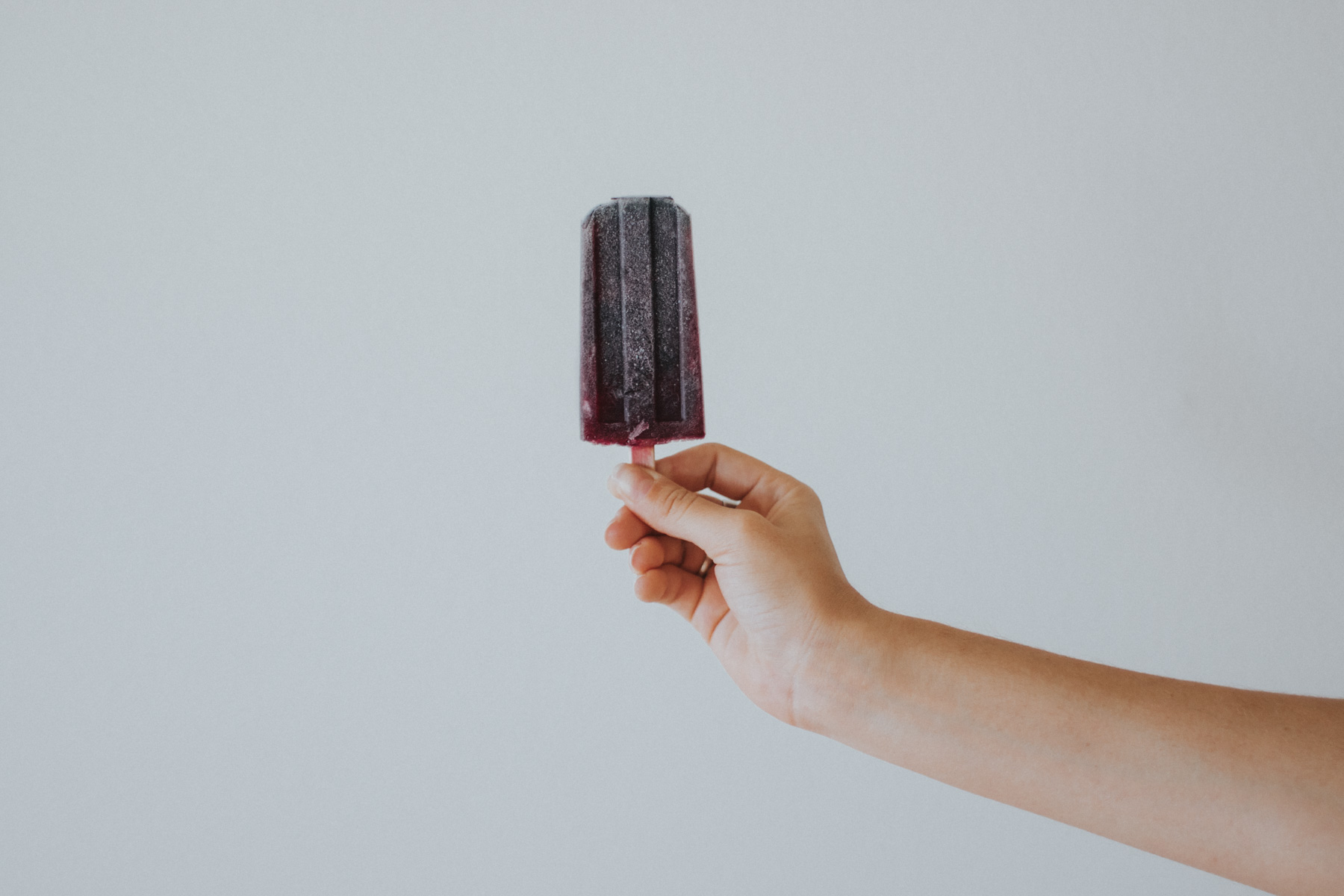 HAVE A SPOOKY HALLOWEEN!