Fun Things To Do
Hair
Makeup
Outfits
Your Music Festival Survival Guide: What to Bring & What to Wear
posted on May 9, 2018 | by Amanda Holstein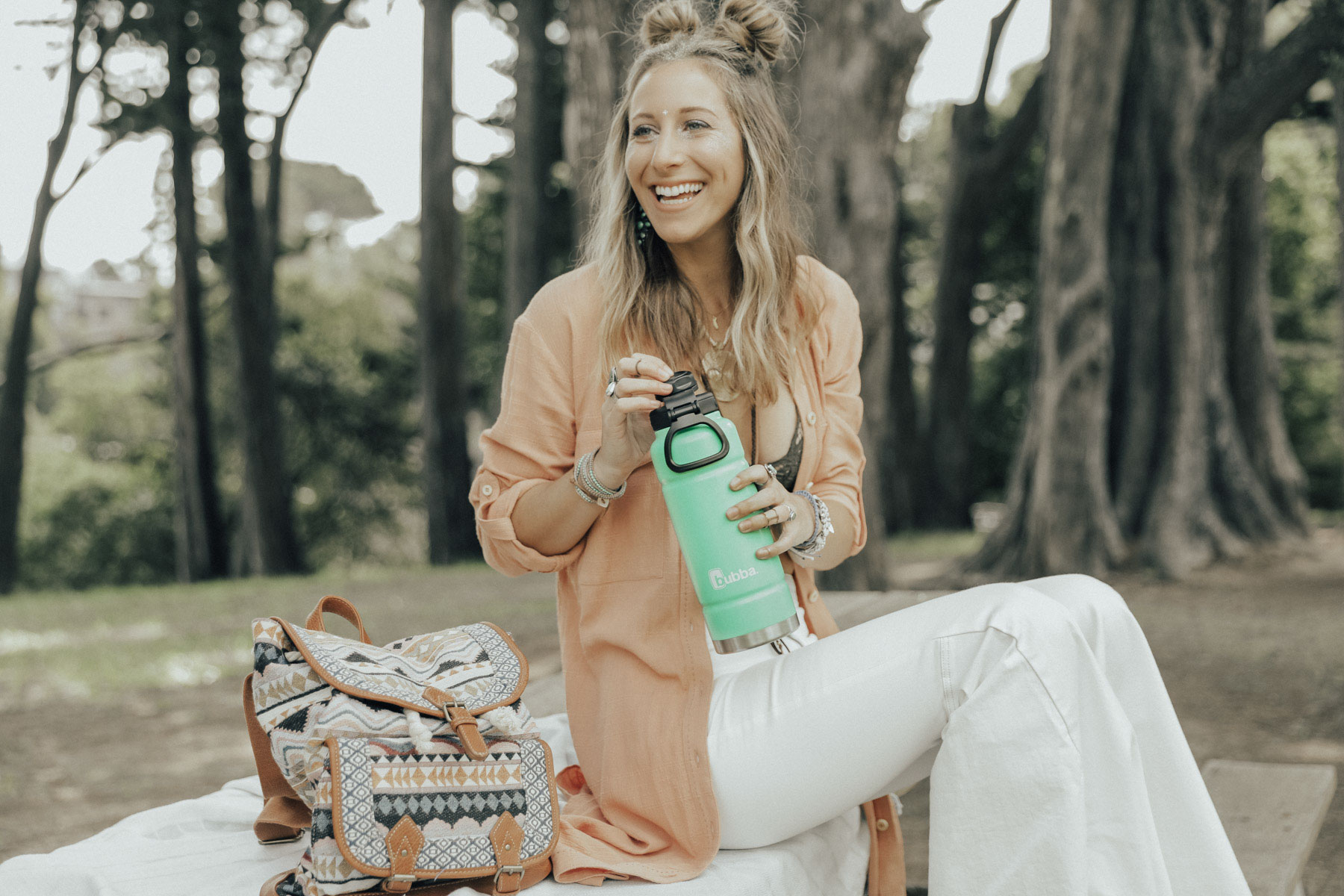 This post has been sponsored by Newell Brands.
All thoughts and opinions are my own.
You guys…festival season is here!! It's like summer, but for adults! It's a time to let go, have fun, and be creative with your style. Who doesn't love that? Since there are so many music festivals to attend over the next few months, I wanted to get you prepared with everything you'll need. Yes, I've got fashion & beauty ideas, but also a list of essentials to bring with you, like a bubba Trailblazer waterbottle and more. Ready?
What to Wear
Festival fashion is so much fun because you really get to experiment and show your personality. Anything goes! Just keep in mind that it'll be hot during the day and you'll be walking around a TON. Layers are key as well since the temperature often fluctuates, especially at night! I'm a denim girl, so I like to start with a fun pair of jeans that I couldn't get away with anywhere else. These super-flare jeans are perfect for just that. Bralettes are a fun way to add a unique & flirty touch to your look. This one comes in TONS of gorgeous colors and is super comfy! Throw on a button down as an extra layer, as well as every piece of boho jewelry you own, and you're good to go!
Add comfortable sandals since you'll be walking around all day. Espadrilles are a great option because they're on-trend, super comfortable, and come in so many fun styles. Add a printed backpack to keep all your must-haves and to stay hands-free!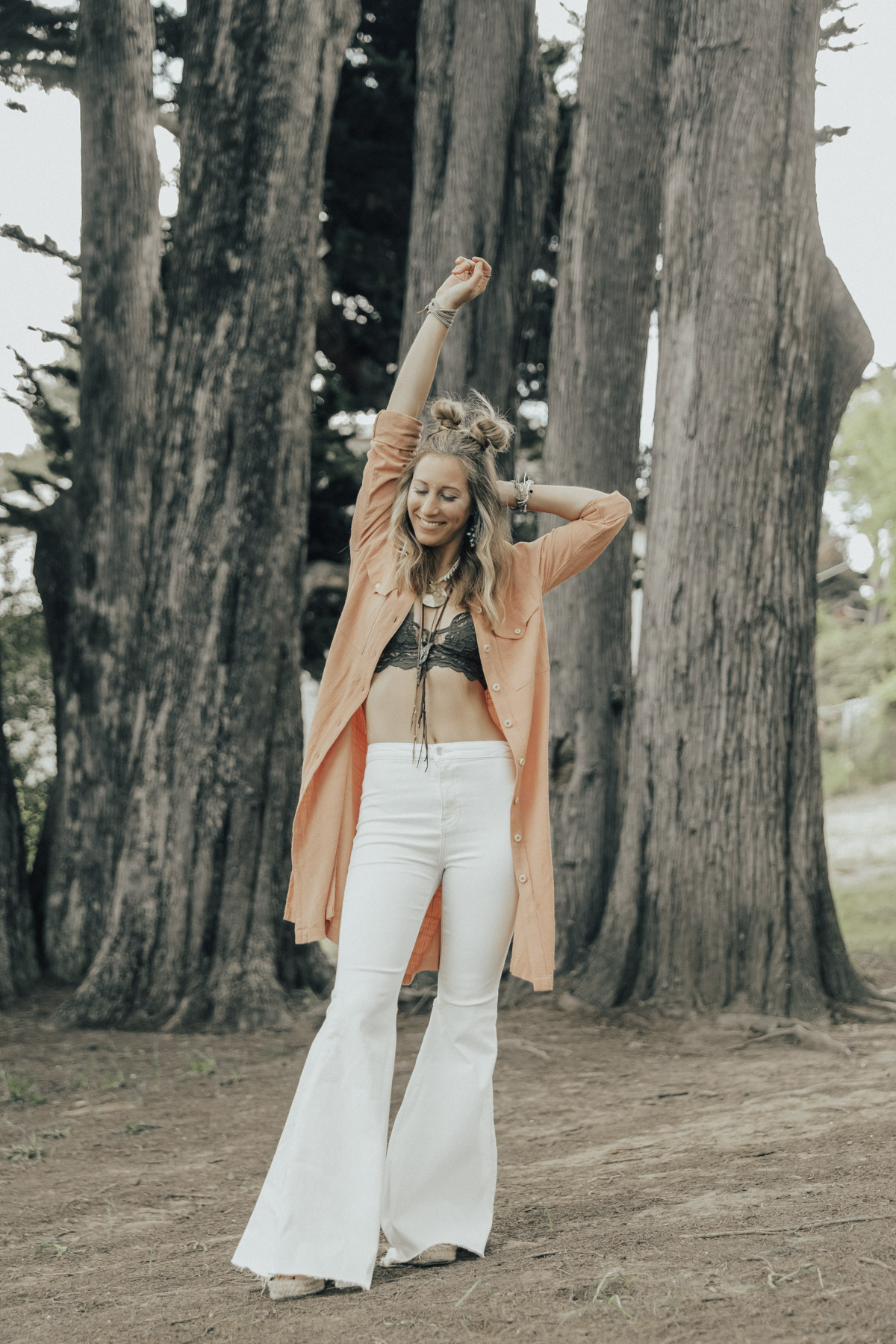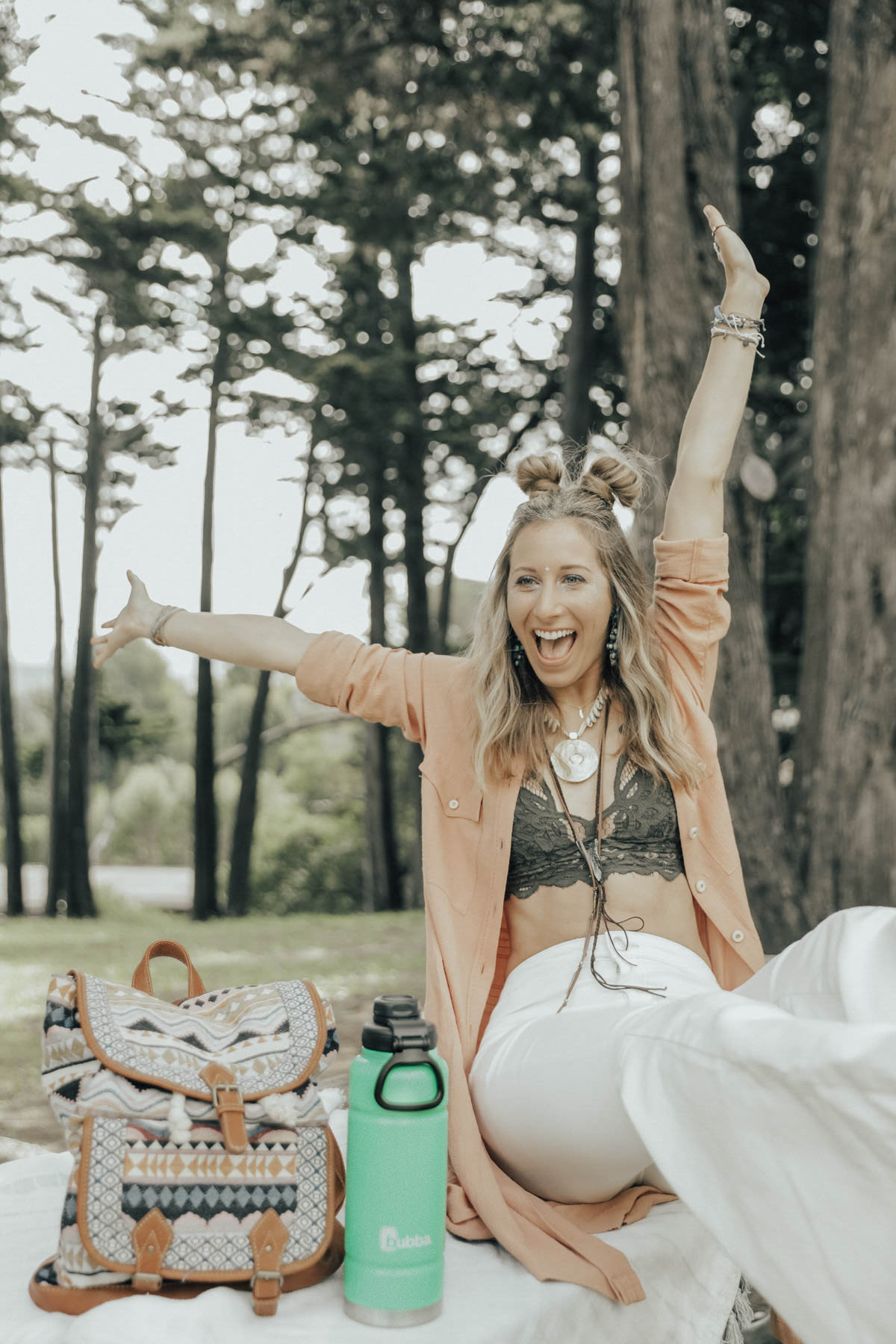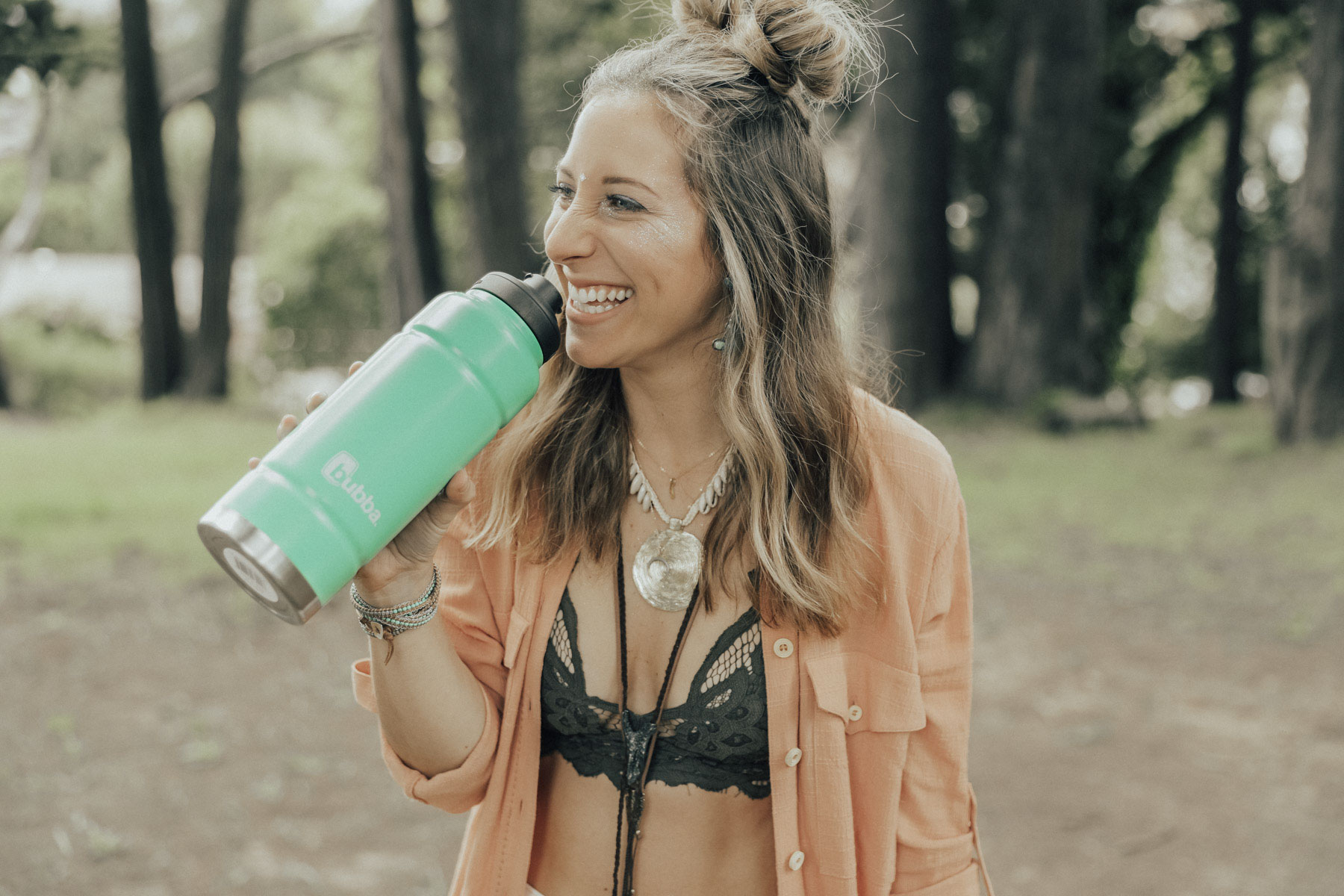 Hair & Makeup
I love getting to play with my hair and makeup for festival season. You get to really express yourself in a way that probably wouldn't be appropriate at the office ;). Double buns, fun braids, and unique hair accessories are all great options. Try these step-by-step looks below!


For your hair, start with two pigtails high up on your head (as high as you can make them!). Add texture spray to thicken them up, then twist them into a bun. Secure with a clear elastic or bobby pins. Then, thicken them up by gently pulling the buns apart. Finally, add hairspray to your roots and pour on the glitter!
For your makeup, start with a shimmery white eyeshadow. Add a fun blue winged eyeliner for a pop of color. Apply the glitter to the inner corners of your eyes and along your cheekbones for a unique highlight. (Pro tip: apply vaseline first so the glitter sticks!) Add fun nail stickers to your forehead for a bohemian look.
What to Bring
Because you're typically on-the-go all day during a music festival, it's important to really pay attention to what you bring with you. I like to order everything online ahead of time so I'm ready to go!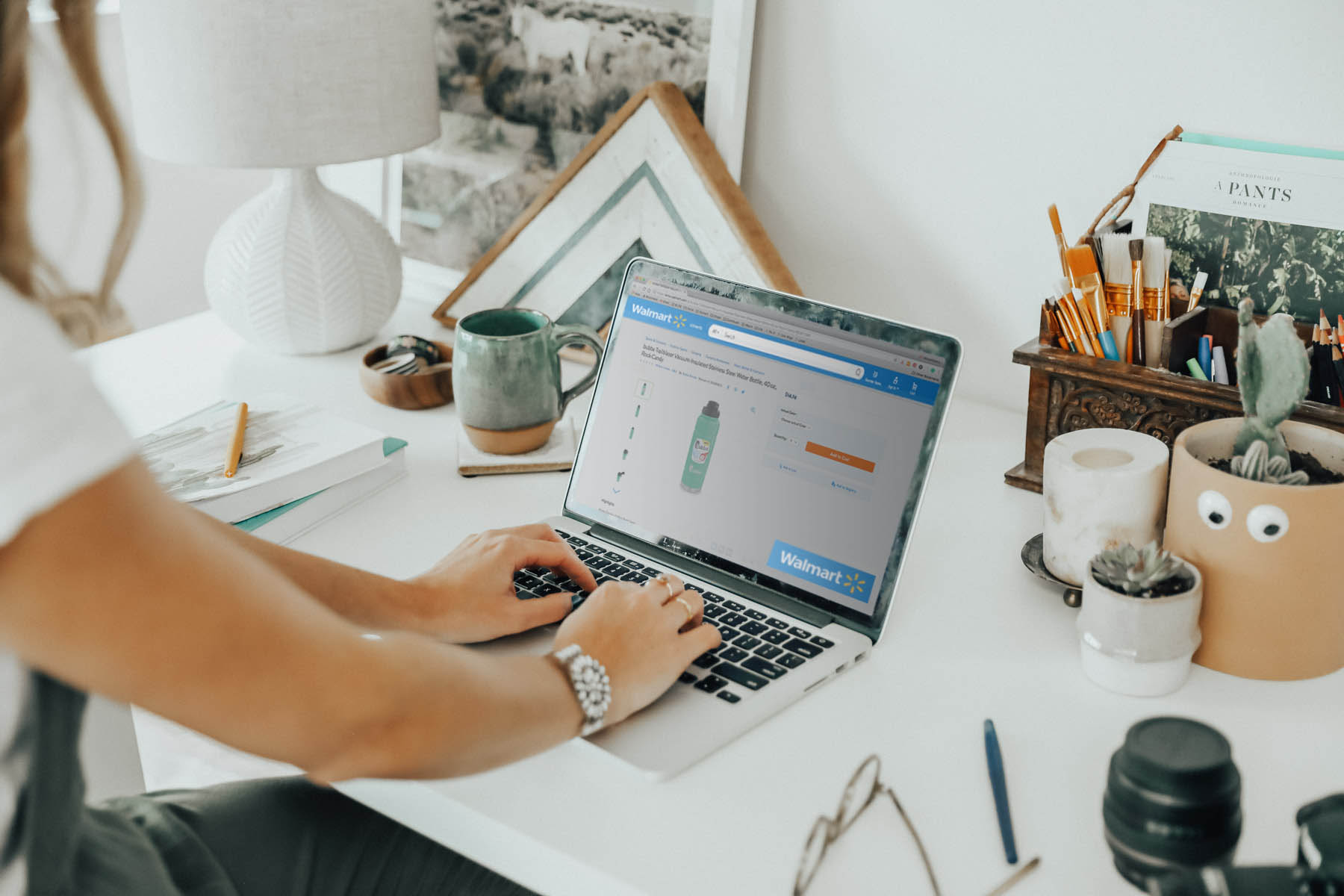 – First, find a comfortable backpack that's not too heavy.
– Next, you'll need a water bottle. Trust me, you get so dehydrated in the sun all day that you'll thank me later! The bubba Trailblazer Stainless Steel Water Bottle is the perfect water bottle for festival season (and all of your summer activities in between!). It comes in fun colors, it keeps your drink cold for 42 hours, and the cap is attached so you can't lose it! And because it'll hold a handy 40 ounces of water you won't waste time at water refill stations over and over again. Plus, it's got a fun little handle so it's easy to carry around! I grabbed mine at Walmart, along with the rest of these essentials!

– Sunscreen! You'll still get tan, guys, you'll just avoid the burn!
– I would suggest packing bandaids as well! Not necessarily for cuts, but for your feet. You never know if you'll get blisters from walking around all day!
– A blanket or towel to sit on! It's nice to have a dedicated area to hang out with your friends so bring something you can all sit on.
– It can get chilly as the sun goes down, so don't forget to bring some extra layers along! You can bring a sweater, jacket, and even jeans in case you want to change.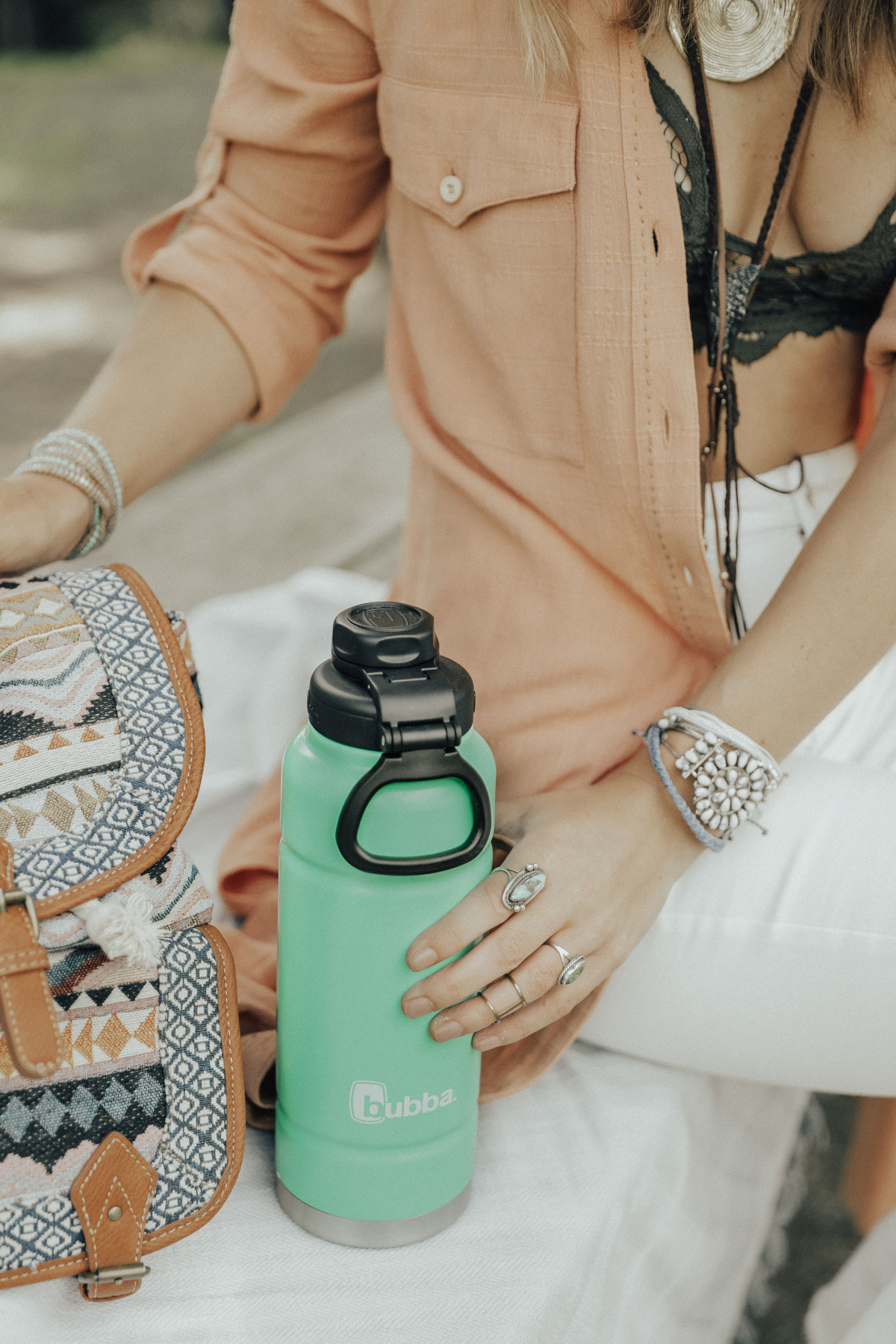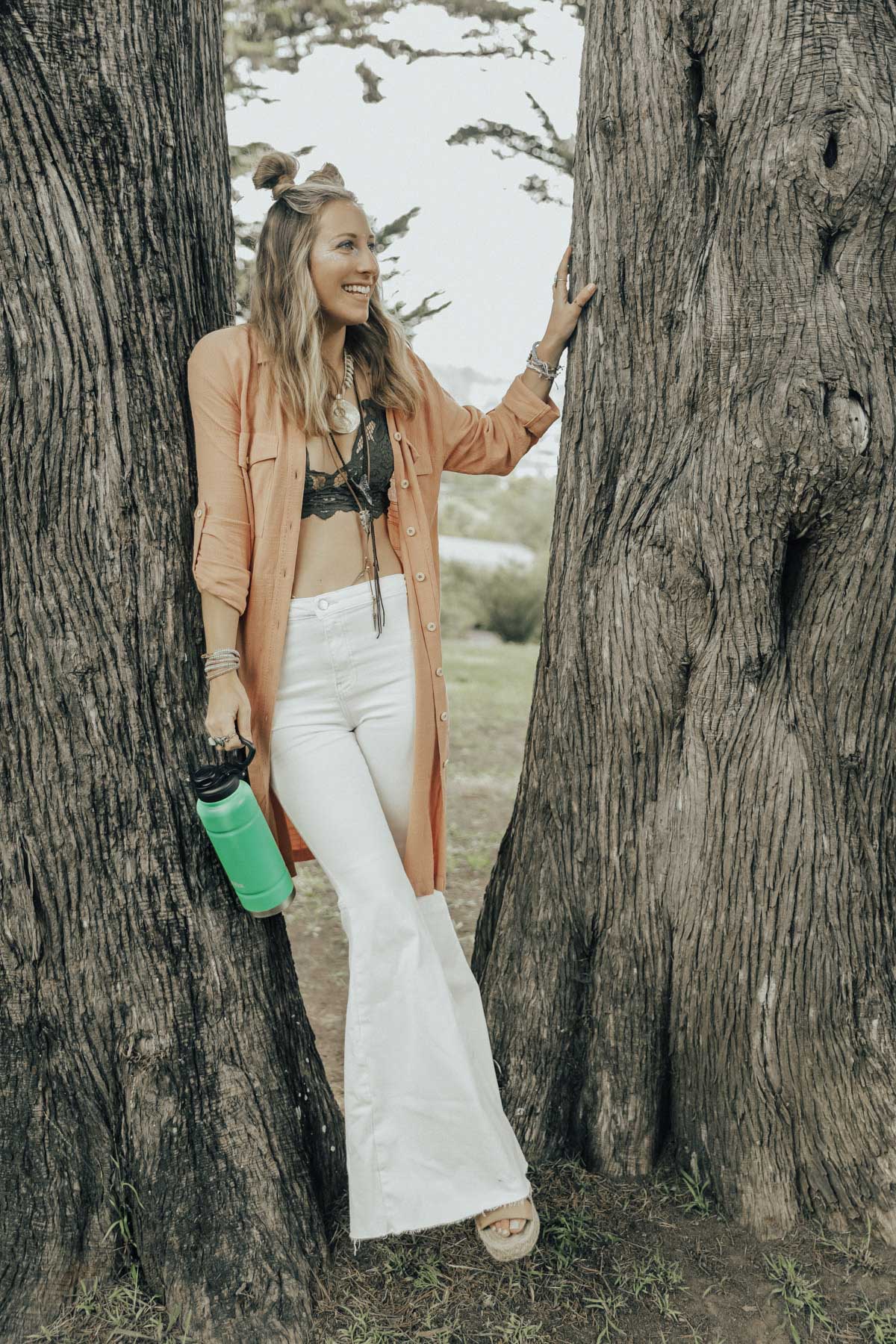 Any other music festival tips you want to add to the list??
Shop The Post