Skincare
5 Steps To Take Every Morning For Glowing Skin
posted on June 27, 2018 | by Lauren Abraham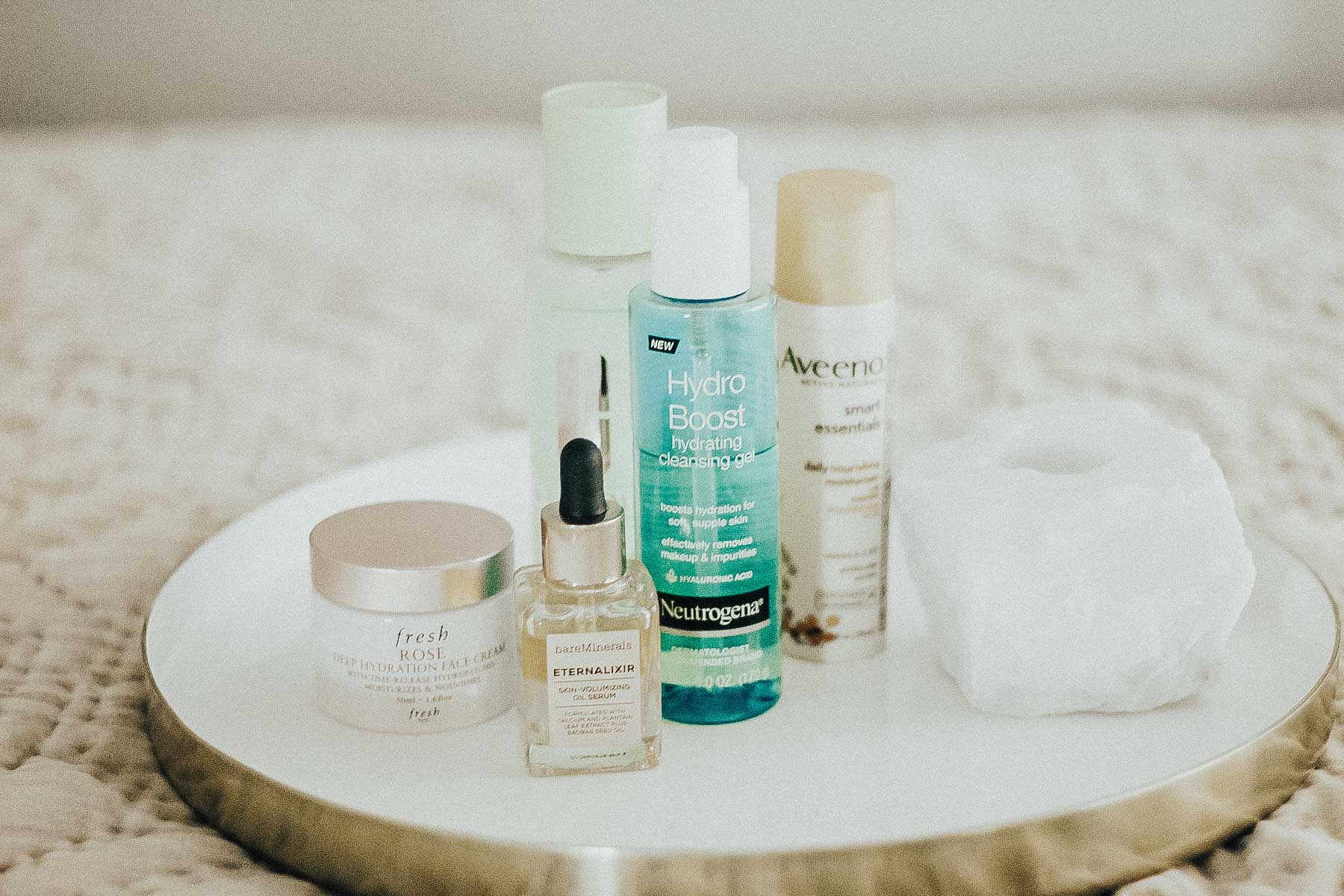 These days, the obsession with glowing skin is real. Treatments like microblading, dermaplaning, chemical peels, and even laser treatments have been all-the-go lately and have many of us thinking, 'Should I be getting that done?'
Before going out and spending big bucks on these fancy treatments, let me be the one to tell you that glowing skin starts from within. Yes, these treatments can work wonders, but your at-home skincare routine is just as (if not more) important than getting any kind of treatment.
What you do on a daily basis will affect the condition of your skin for years to come, starting with what you do when you first wake up! So, I decided to compile a list of just 5 simple steps to incorporate into your morning routine for glowing skin. Let's jump in!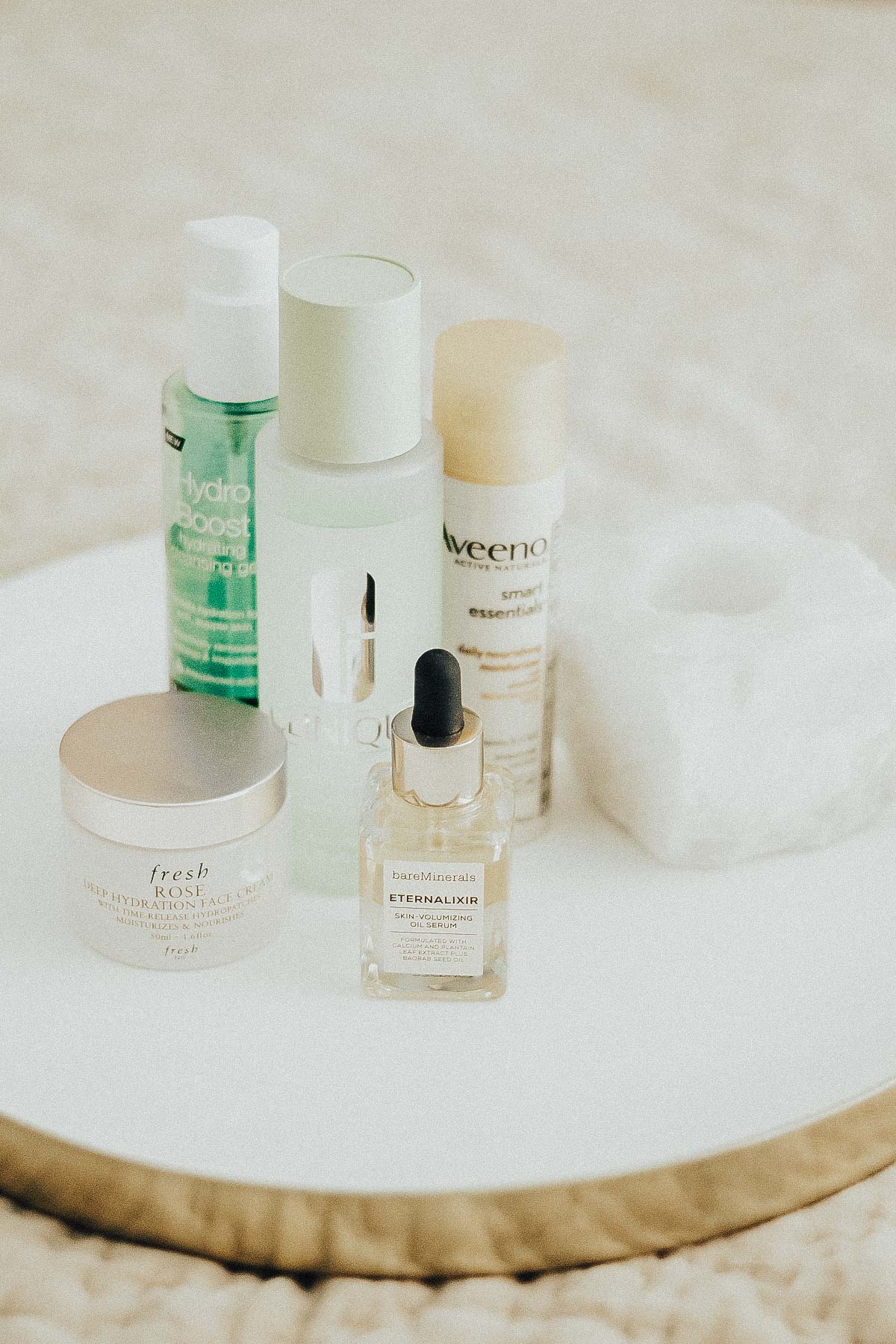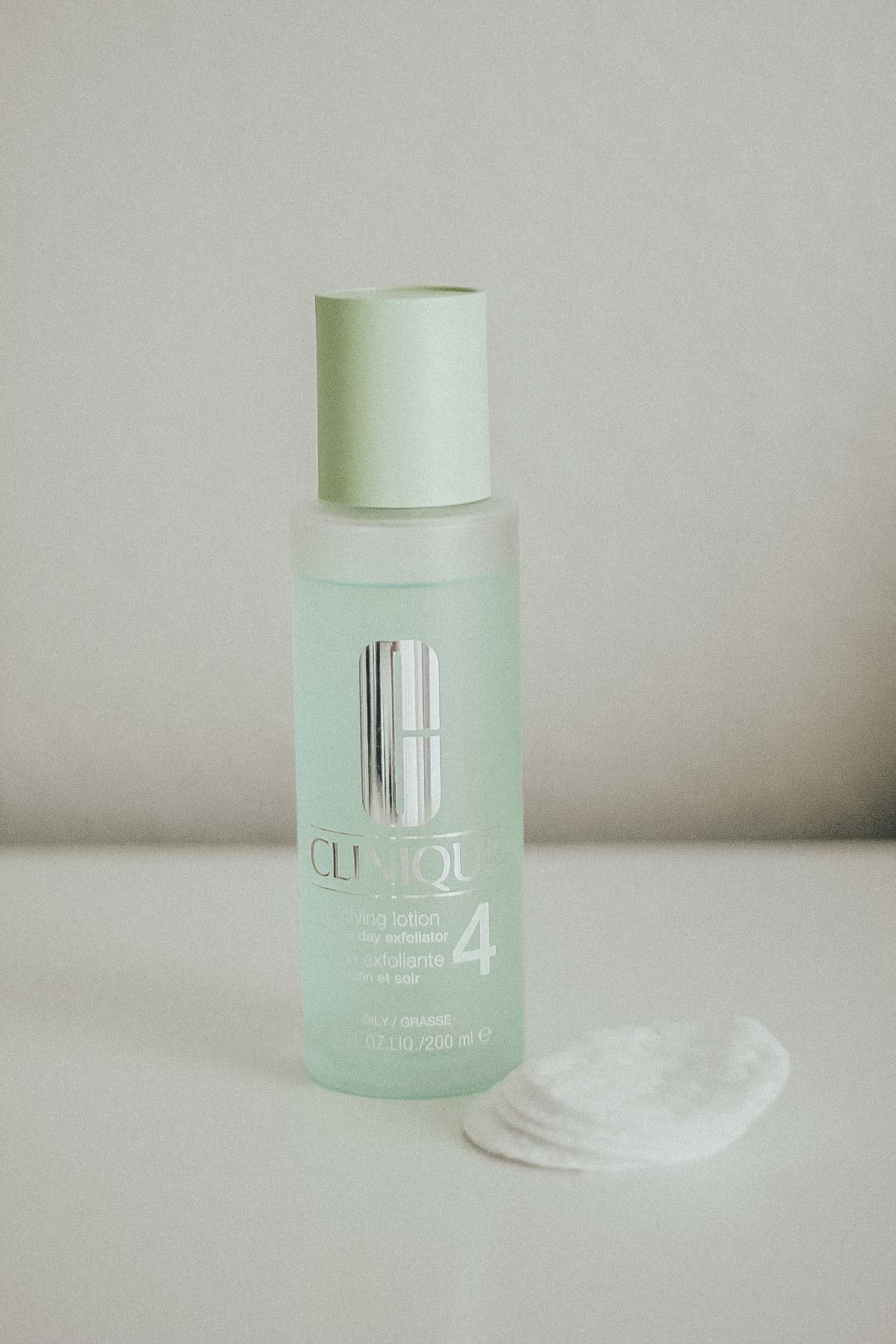 Use a gentle cleanser
Your skin recovers overnight, so in the morning it's important to gently cleanse your face to slough away any dead skin cells and prevent excess oil production throughout the day. However, this is a step where a lot of us go wrong.
While you might be tempted to scrub your face with an exfoliant to get your skin squeaky clean, this can be very drying to the skin. By doing this, you're stripping your skin of all hydration which can actually cause you to create more oil throughout the day to compensate…not something we want!
Instead, opt for a gentle cleanser like Neutrogena's Hydro Boost Hydrating Cleansing Gel. This face wash is amazing because it cleanses the skin while also giving it a boost of moisture (hence the name). It leaves your face feeling fresh and ready for the next step!
Tone
Toners are an amazing way to even out the pH balance of your skin. They prep the skin for moisturizer while getting rid of any excess oil or stubborn dirt and makeup that could potentially be left over.
Toners can have all kinds of added benefits depending on the kind you choose, such as hydration, soothing, combatting redness, anti-aging, and more. So, it's important to choose the formula that's best for your skin type.
The Clinique Clarifying Lotion is an amazing option for those with oily or combo skin. It's comfortable, non-drying, and gently exfoliates to create clear, glowing skin. Simply apply it to a cotton pad and sweep it across your face and neck area. It also has a cool, tingly sensation!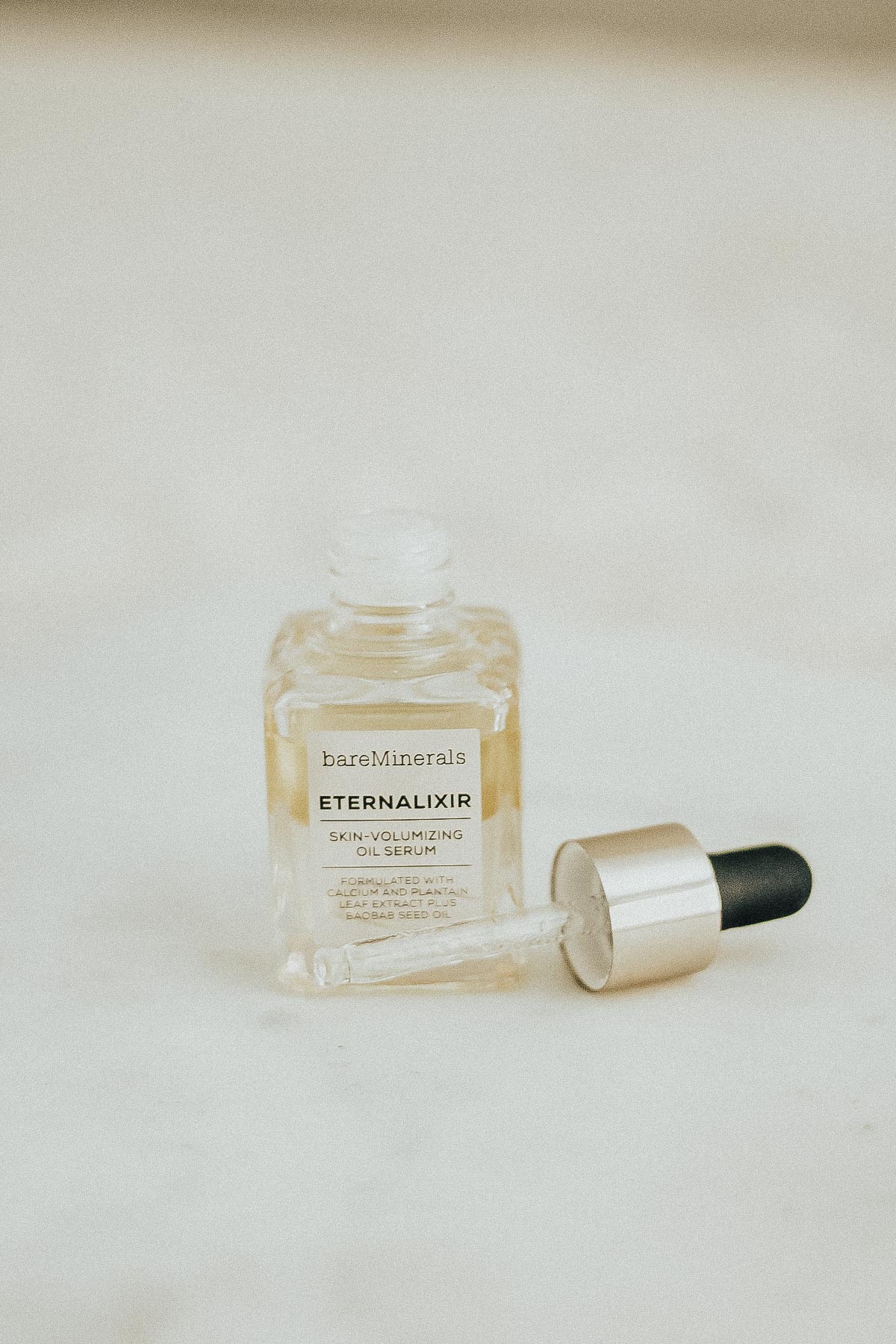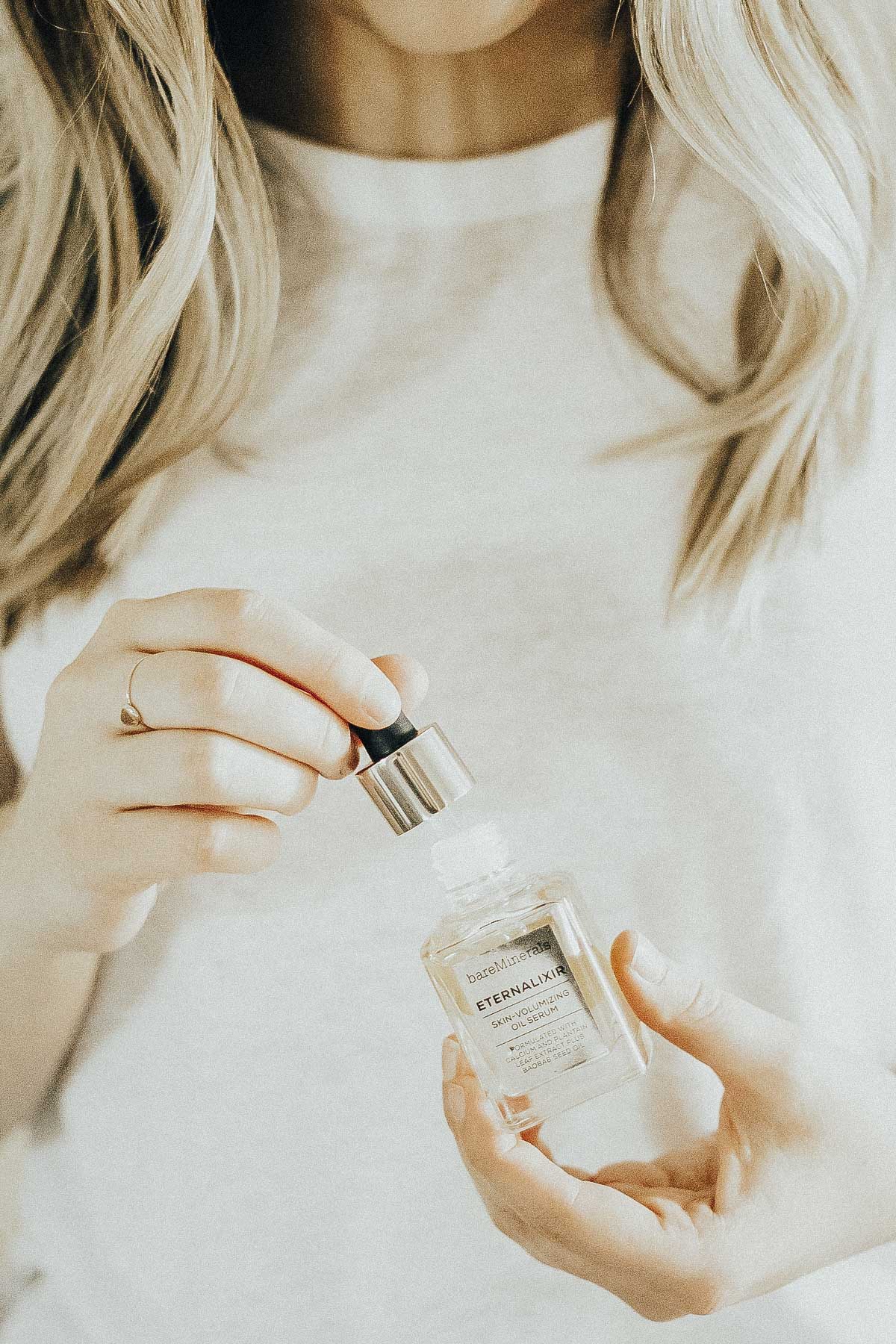 Hydrate
Now that your face is feeling fresh and clean, it's the perfect time to add back in some moisture. This is an essential part of any morning routine, no matter what skin type you have!
Serums and moisturizers are a power duo. When combined, they can provide your skin with lasting hydration, so in the morning, start with a serum. Serums are thin in consistency and contain active ingredients that will penetrate into the skin upon application. The bareMinerals Eternalixir is a great option; it's a skin-volumizing serum that also contains hydrating oils that will leave your skin feeling moisturized, but not greasy!
After allowing your serum to settle in for a few minutes, follow up with a moisturizer to lock in the hydration. Remember that less is more, so apply a thin layer to your face and your neck…don't forget your neck! If you're someone with dry skin, the Fresh Rose Hydration Face Cream is great because its time-release formula is designed to provide you with 24 hour moisture.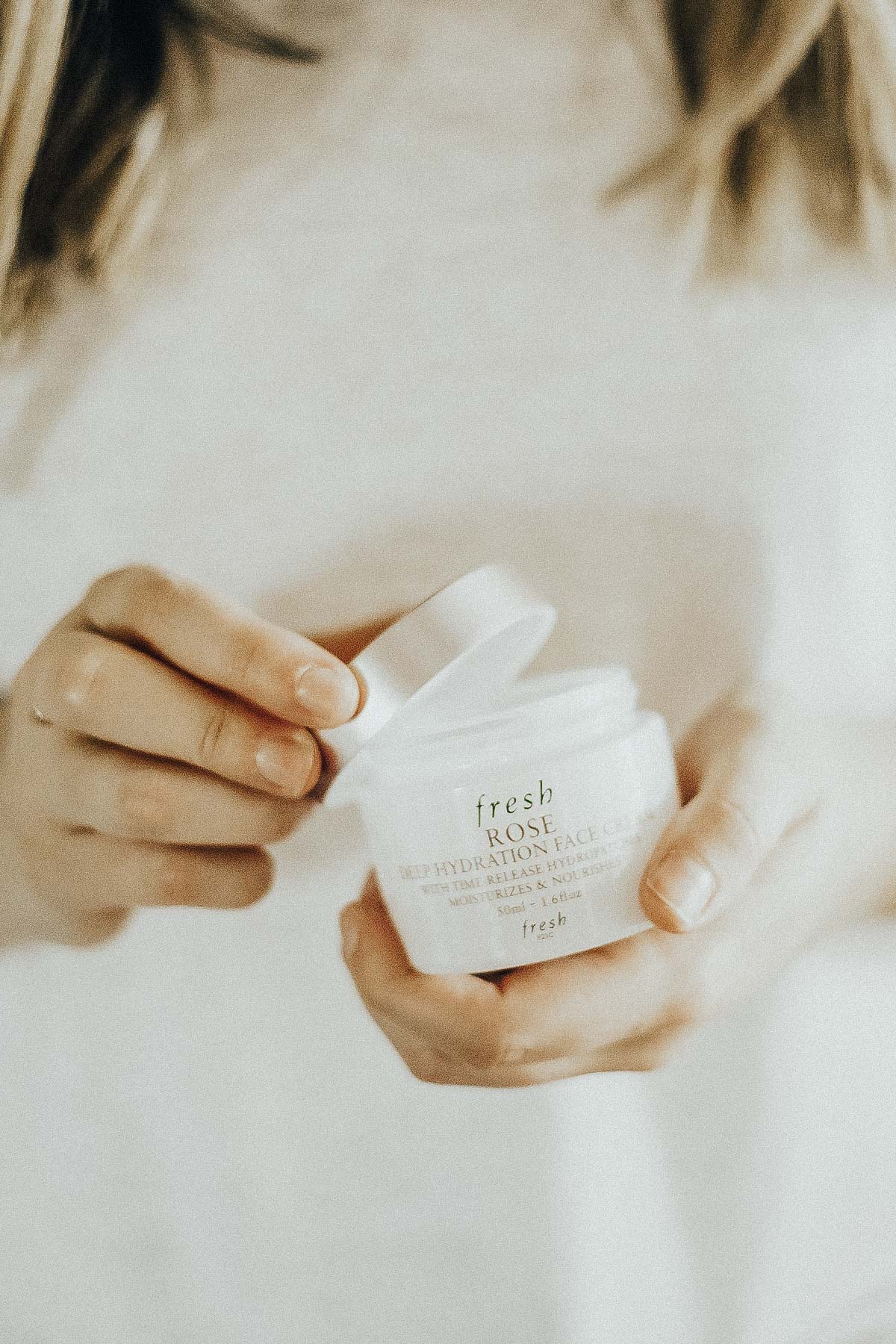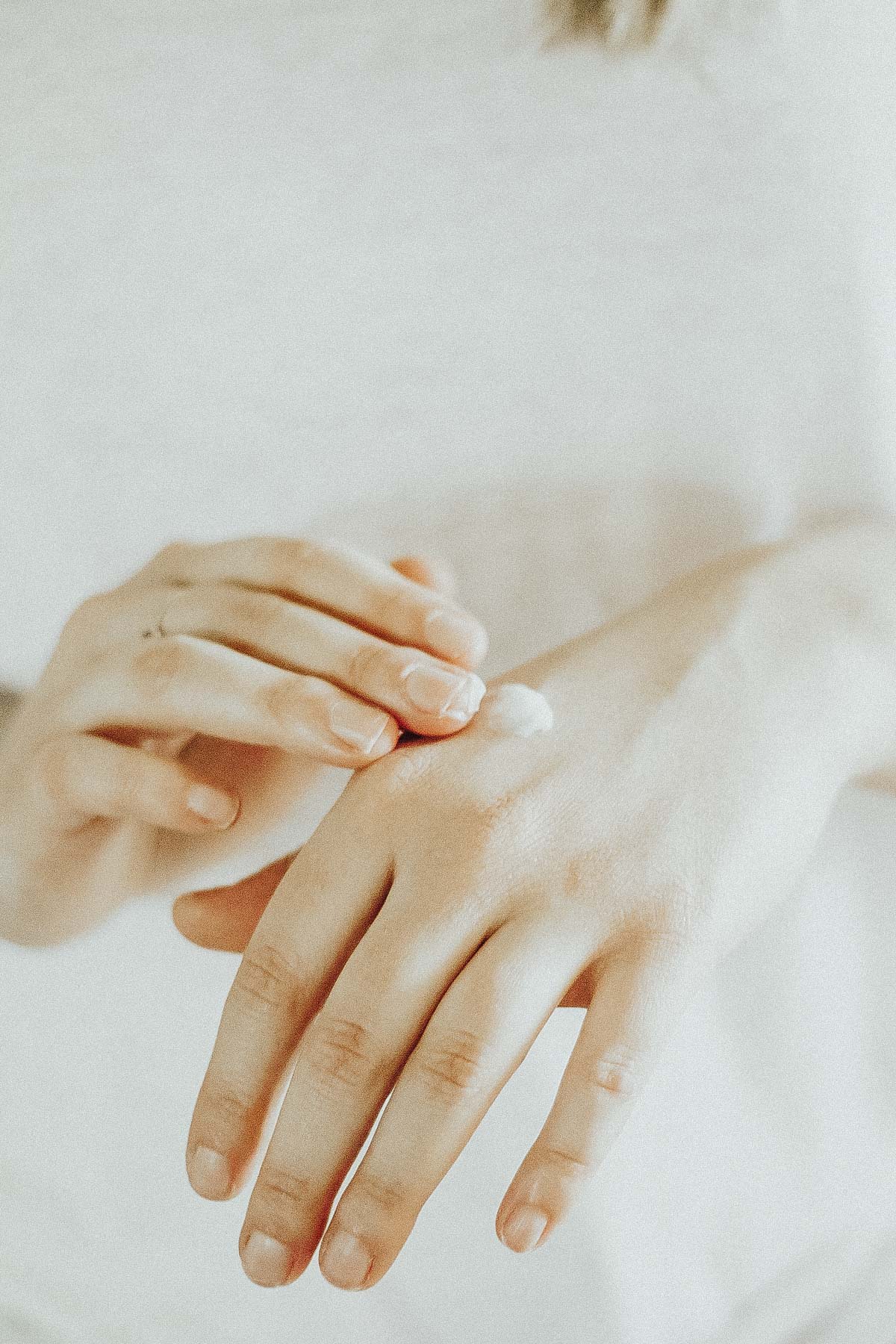 Facial massage
Facial massage is slowly becoming more and more popular, and for a good reason! There are so many benefits to facial massage, especially in the morning. It relieves tension, increases circulation, allows products to absorb into the skin better, and provides a natural facelift!
So how do you do it? Start from the inside of the face and work your way out, massaging in upward circular motions. Doing this for 1-2 minutes each morning is a great way to give your skin some TLC. Might seem weird, but once you try it, you'll be hooked!
Protect
Last but certainly not least, give your skin a layer of protection with SPF! Even if you won't be outside much or it's a cloudy day, don't walk out of the door without sunscreen. Opt for a sunscreen with an SPF of at least 30, like the Aveeno Smart Essentials Daily Nourishing Moisturizer. This one smells amazing and is really lightweight, so it won't feel like you're even applying sunscreen!
Everyone's morning skincare routine looks different, so do some experimenting and find the products and techniques that work best for you. These 5 steps are simply meant to be a guide for finding your perfect morning ritual!
Do you have a glowing skin routine or tip to add? Let us know in the comments below!
Shop The Post