Skincare
5 Steps to Flawless Skin You May be Skipping
posted on August 27, 2015 | by Amanda Holstein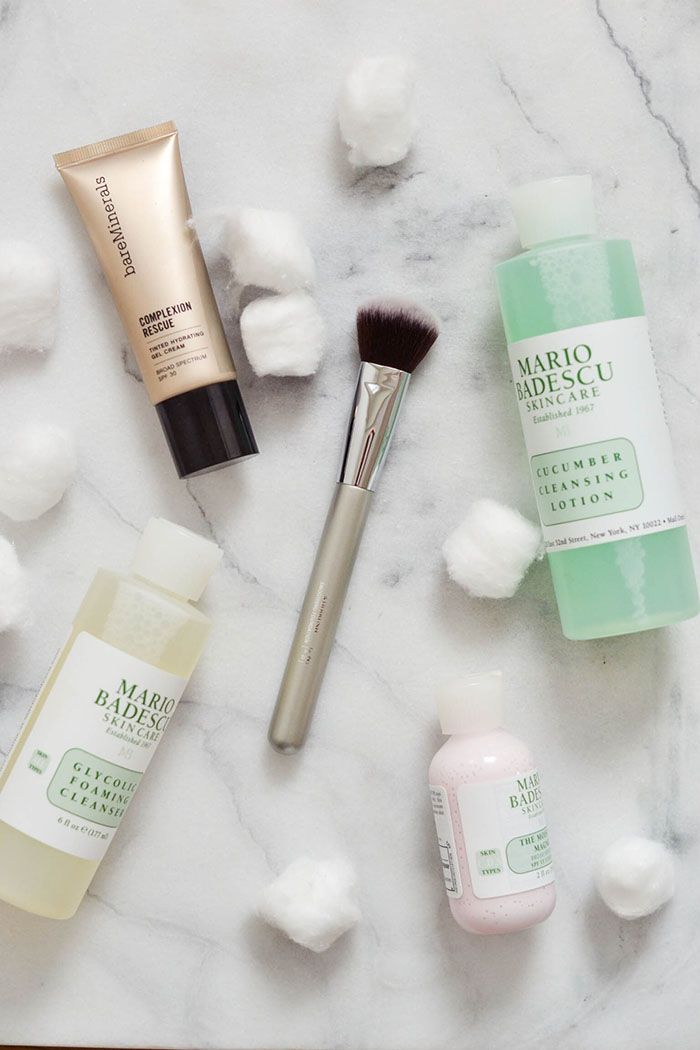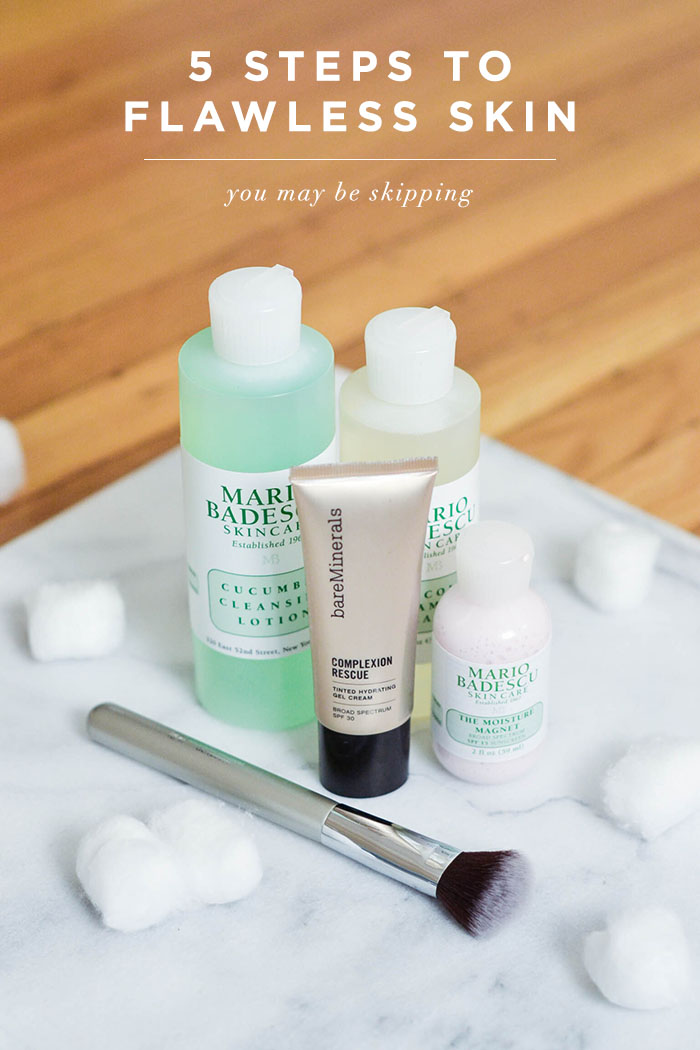 After driving cross country for about 9 days, let's just say my skin is not in great shape. Sitting in a stuffy car, sleeping on cheap hotel sheets, and changing climates every few hours is a recipe for breakouts, dry patches, and more. Now that I'm finally getting settled in my new home in San Francisco, fixing my skin is one of my top priorities (note: I haven't even bought a couch yet).
One thing I did have time for on the road was researching new skin care brands and trends to try. I headed to the new Ulta Beauty store in San Francisco (it's beautiful, by the way!) and snagged some goodies for a total skin makeover. I plan to follow these steps, which I haven't always done in the past, to ensure healthy, flawless skin.
1. Be Consistent
I've heard this advice for as long as I can remember, but for some reason I have little patience for staying consistent in my skin care routine. I try something, and if it doesn't work after a few weeks, I move on. But apparently, you're supposed to stick to a routine for a few months before you can really get an idea of its effects. This time, I'm not only going to stay consistent in my routine, but in my skin care brands as well. I've heard amazing things about Mario Badescu Skin Care from beauty bloggers and experts alike. Their products sound like the perfect solution to my dry, sensitive skin — plus, they're super affordable! I was happy to find the Mario Badscu line at Ulta Beauty, so I snagged a few cult favorites: the Enzyme Cleansing Gel, Cucumber Cleansing Lotion, and The Moisture Magnet SPF 15.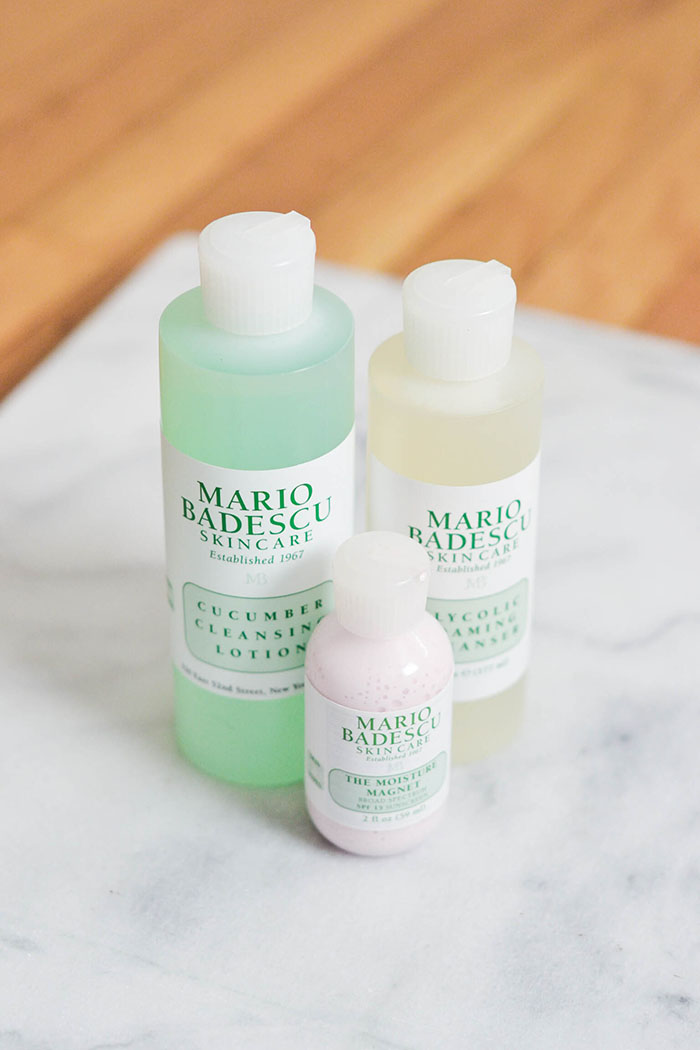 2. Use a Toner
I always thought toner's were too harsh for my skin, but it turns out all skin types are supposed to use a toner. You just need to find the right one for you. It turns out Mario Badescu's Cucumber Cleansing Lotion is a gentle toner, perfect for dry or sensitive skin. If you think about, it totally makes sense that washing your face doesn't get 100% of the dirt and makeup off. So applying a (gentle) toner is a great way to thoroughly cleanse the skin.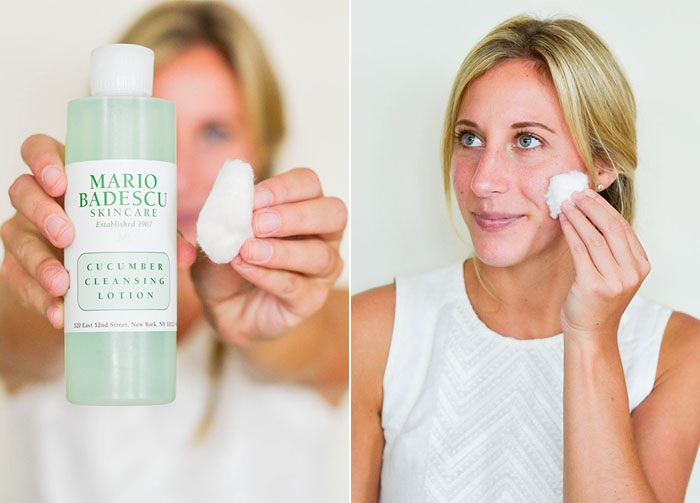 3. Moisturize with SPF
Although I'm very consistent with my moisturizer, I don't always choose one with SPF. It's super important to protect your skin from the sun every single day, and using a moisturizer with it already built in is a great solution. I've been trying out Mario Badescu's The Moisture Magnet with SPF 15. I love the texture of the product and how it quickly absorbs into my skin.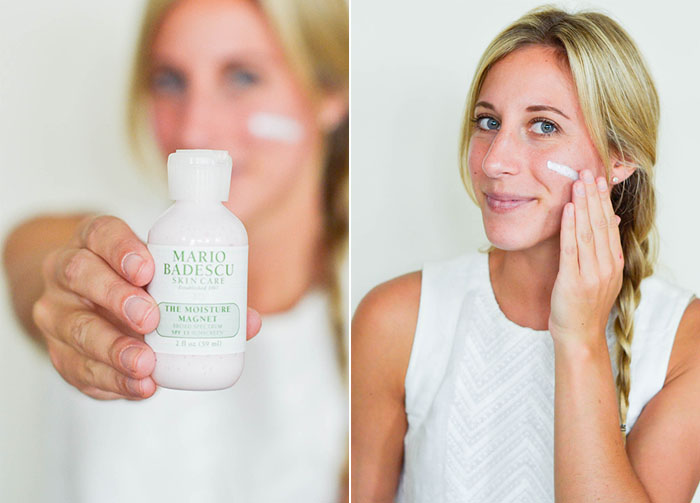 4. Use the Right Foundation Brush
The right foundation brush can make all the difference. Some can leave the product looking streaky while others absorb too much of the foundation, leaving little on your skin. Once you find the right foundation, make sure you ask the makeup experts at Ulta to match you up with the right brush. I've been a long time fan of bareMinerals Complexion Rescue Tinted Hydrating Gel Cream, but recently realized I'd been using the wrong brush. I found that the brush that comes with the product is a bit streaky and doesn't create the flawless complexion I'm looking for. I asked for help at Ulta and they recommended IT Brushes for Ulta Airbrush Smoothing Foundation Brush. It's incredibly soft, perfect for buffering the product into your skin, and doesn't soak up too much of the product either.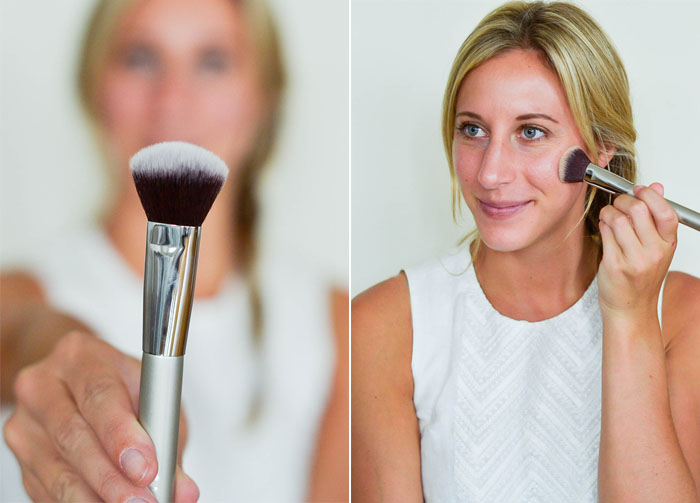 5. Apply Finishing Powder
Finishing powder is my little secret to flawless looking skin. Once you've applied all of your face makeup, add a touch of Makeup Forever HD Microfinish Powder. It not only blends all your makeup together for a more natural look, but also fills in your pores to create an airbrush look. It's seriously a miracle worker.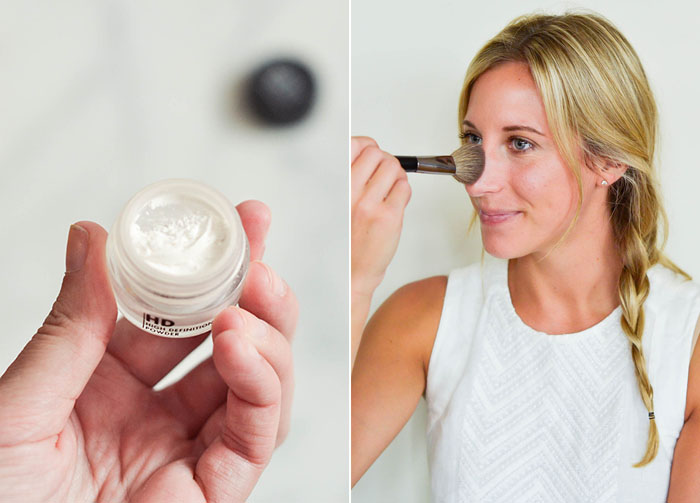 // This post was sponsored by Ulta Beauty. All opinions are my own.