Career Advice
Four Things to Help You Sustain Your Small Business During a Lull
posted on May 19, 2020 | by Michele Lando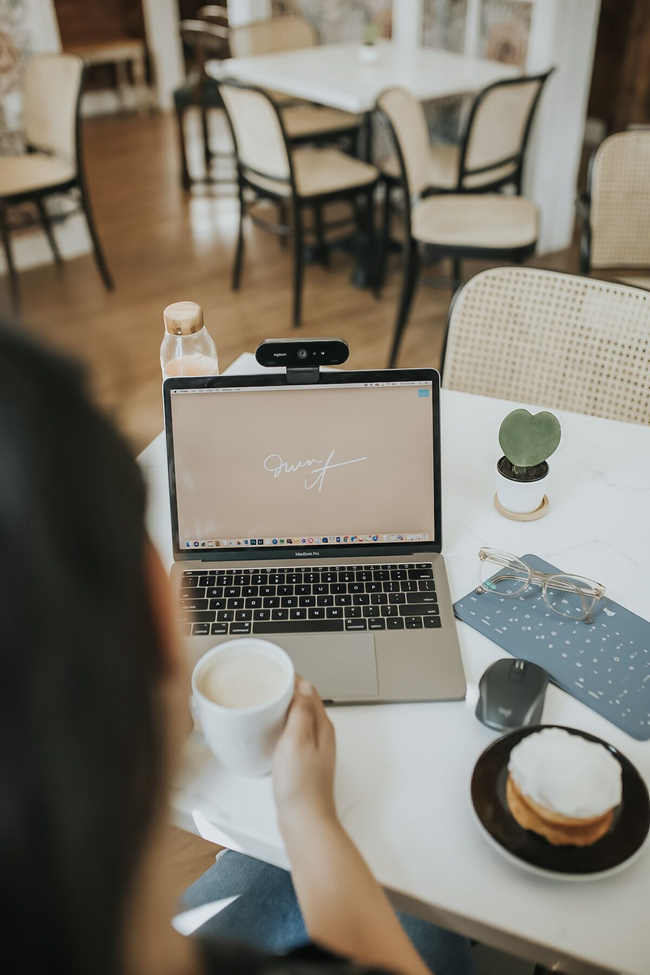 As a small business owner and entrepreneur, the coronavirus pandemic has been a time of navigating uncertainty. Like many others, I've found myself in uncharted waters and evaluating every aspect of the situation, so I wanted to discuss four things I've learned can help you sustain your small business during a lull. Many business owners, freelancers, and entrepreneurs know the dread that comes with a slow period of business, but this feels different. Ultimately, the only thing you can do is put your best foot forward, maintain your health (both mentally and physically), and rally to keep business afloat. While this is a terrible situation that we've found ourselves in globally, the small business community has become tighter knit and committed to keeping the community afloat like never before.
Reach out to your clients
It can be very stressful to have little to no business, but it's a great opportunity to reach out to past and current clients. Check-in, ask how they are doing, and let them know that you are available if they need anything. Update them on your current service offerings, operation hours, or adjustments you've made in light of the current situation. Any way you can get the conversation started will be beneficial.
Yes, this will help you by letting clients know that you are ready and open for business, but more importantly, it establishes a human connection to show your clients that you care. Each business is different, but I make it a point to check in on my clients every so often. Hands-down, every single time I make the effort to check in, I find that people are truly touched that I thought of them and took the time to follow up. Especially during times of crisis, people take comfort knowing that others care. This is your opportunity to strengthen the bond with your clients and build trust. This trust and loyalty is what will help you sustain your small business during a lull.
Continue to provide excellence in service
Even if you cannot physically provide services (if you provide in-person services), continue to provide excellence in the quality of service you offer. Exercise empathy, flexibility, and understand that we are all in this together. If you have to reschedule, put the effort in to do so and work to accommodate your clients (within reason) so they see the excellence and high quality of service you offer. My experience has shown that clients understand and accept extenuating circumstances as long as you properly communicate. We all know that business has been flipped upside down so no one will expect you to be perfect, but people will expect you to put effort into offering the same level of service you did prior to lockdown. Even if your services or your business has changed, if you continue to offer excellence in service, your trusted clients will understand. There will likely be those who get upset with changes or do not want to be the least bit adaptable, but those less than ideal clients come with running a business. Make peace with the fact that you will not be able to please everyone, but as long as you work hard to continue to provide the same quality in service that you always have, the clients who matter (and who will spread the word about your business) will understand and appreciate all that you do.
Create resources/content
One of the best ways to sustain your small business during a lull is to create resources and/or content. These can be offerings that clients pay for to help you bring in another stream of revenue, or you can provide free resources. This is up to you, but however you can provide for your clients, this is a great time to do so. At a time when many people have extra downtime, we're consuming more content than ever before. Your client base will be interested in what you have to say!
If you're struggling with what kind of content to create, take a poll. Do some market research through social media or reach out directly to your email list to ask people what they want to see, then create accordingly. Doing this will ensure that you create content and resources that people WANT to consume.
If you are sharing content that people have to purchase, be transparent about why you are charging for it. People understand the current economic situation and are receptive to the fact that small businesses are scrambling to stay afloat.
Don't be ashamed to put content out there and say something along the lines of:
"Since having to close our doors due to coronavirus, we're trying something new to share information with you and create a new stream of income. Check out our new offering, X, and support us by purchasing this new video! We know this is a little different than normal, but we're pivoting to adjust to current events, and want to serve you any way we can. If there's something else you want to see, let us know so we can make it happen!"
If you're able to put free content out there, people will be appreciative, but this will also work in your favor as well. Blog posts that are SEO optimized will help your website get better SEO rankings. Additionally, creating content will work as a sort of portfolio for potential clients to see on your website. This will help establish you as a reputable professional which will help you in the long haul.
Assess your current operational strategy to see how you can or need to adjust
As a small business owner, it is essential to adapt and adjust your strategy based on current events, consumer wants, and market trends. If you're solely a brick and mortar business, perhaps it's time to evaluate different means of distribution. If you offer services, take a step back and brainstorm ways to offer your services on a wider scale. Can you offer classes or tutorials? Any way that you can pivot your operational strategy to allow you to reach more of your consumers and build a stream of income will help you.
I want to take a moment and acknowledge that the fear surrounding the need to adapt or change your business in a big way can be paralyzing. When you've worked to build a business from the ground up, it feels like an extension of you, and the thought of potentially losing that business is terrifying. With that said, adjusting and adapting is part of being an entrepreneur and small business owner. Regardless of how scary it is, adapting enables growth and opportunity. Even if you're able to go completely back to normal and offer your services the same as before this pandemic, this new e-strategy may work in your favor and allow you to collect more passive income. If you can get over the initial fear, it can be hugely beneficial to take a step back and look at the big picture to adjust your business strategy, pandemic or not.
When all is said and done, the small business community is strong and resilient. Perhaps more importantly, we are all committed to supporting one another through busy seasons and slow seasons. As difficult as this is, I do truly believe that this pandemic will shift perspectives and make consumers more willing to support small businesses. All of a sudden we're seeing what a big impact a small business can have, and how closely connected we all are to the small businesses surrounding us.