Hair
5-Minute Hairstyles for the Girl with No Time
posted on October 7, 2019 | by Lauren Abraham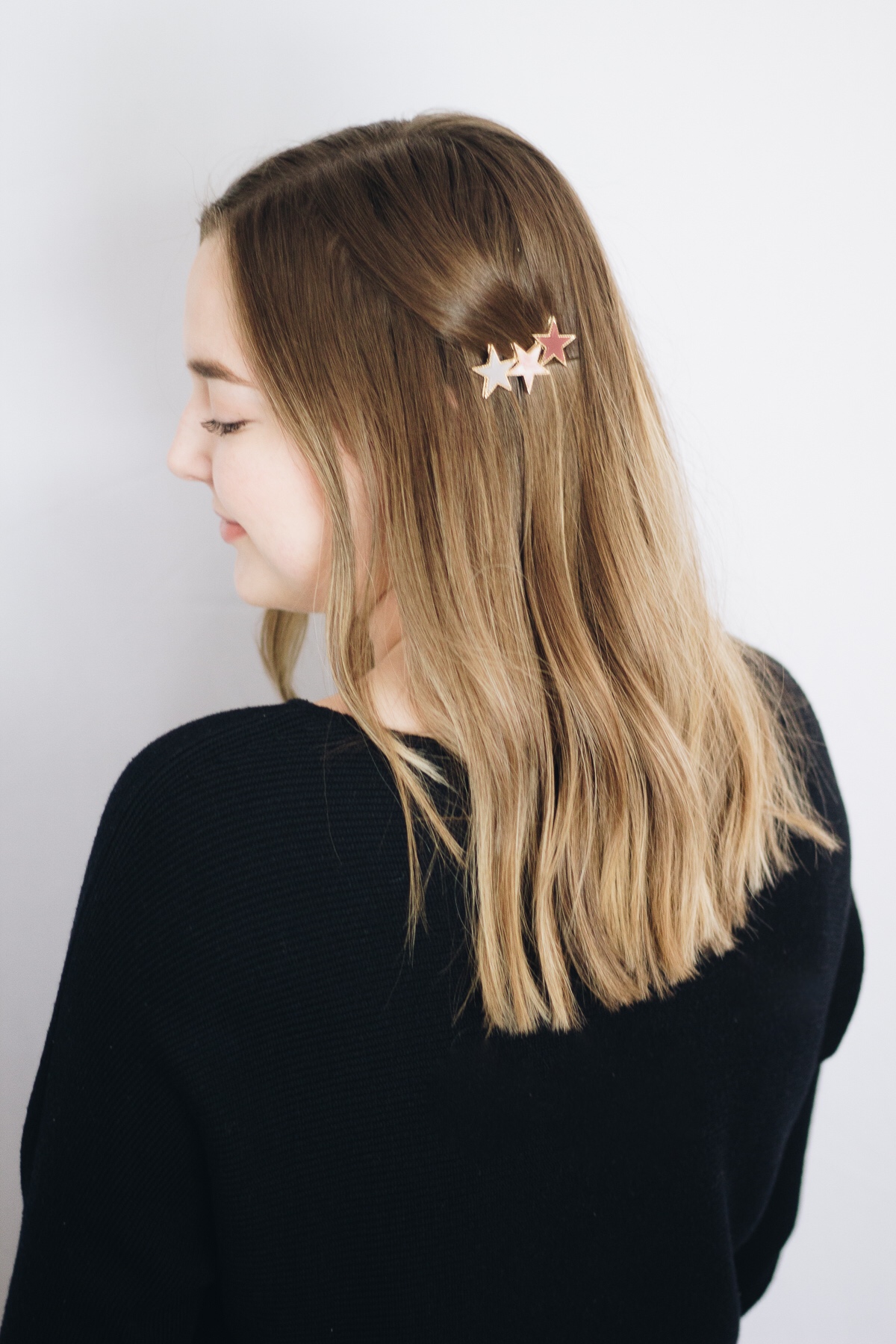 Let's get real for a second. If you're anything like me, you often opt for the snooze button over having a few extra minutes to get ready in the morning. On days like this, a quick and easy 5-minute hairstyle can come to the rescue!
The following 8 styles are perfect for days when you want to look chic and put together without spending a significant part of your morning doing your hair. Whether you're heading to the office, going to school or running some errands, these styles can come in handy for multiple occasions. Plus, they can be done on heat-styled or air-dried hair.
Follow along as we walk you through how to achieve each style step-by-step!
Pinned Back
This look is perfect for days when you want to look like you put effort into your hair without having to do hardly anything. The only thing you need for this is a clip!
Simply take one small section of hair on one side of your head and pull it back behind your ear, securing it with your clip. There are so many pretty clips on Amazon that are super affordable, from tortoiseshell clips, pearl clips to star clips, similar to the one pictured above.
The key to this look is to fluff up the piece of hair you're pulling back to add a little bit of volume. To do this, you can tease it ever so slightly and add some texturizing spray before pinning it. To finish the look, add a light layer of hairspray to keep any flyaways in place.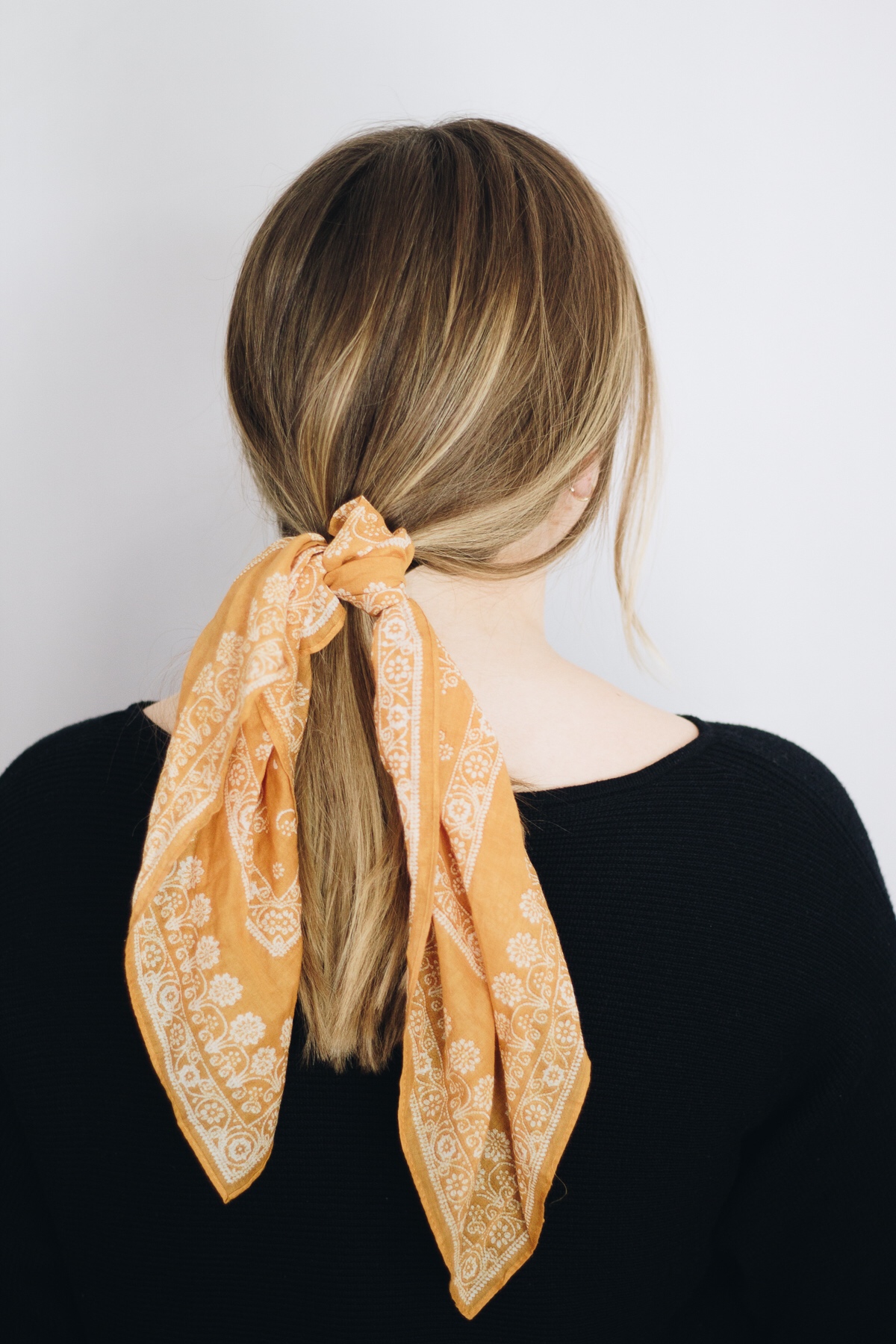 Low Pony with Scarf
Neck scarves have become very popular in the last few months, and they make a great hair accessory as well! On days where your hair might be a bit dirty or you simply want it away from your face, a low ponytail is a great option. To jazz it up, tie a scarf or bandana, like this one from Madewell, around your pony.
Quick tip: Rather than tying the scarf all the way around your pony, tie it to your hair tie before pulling back your hair. This can help you to ensure your scarf is positioned exactly how you want it when it's in your hair.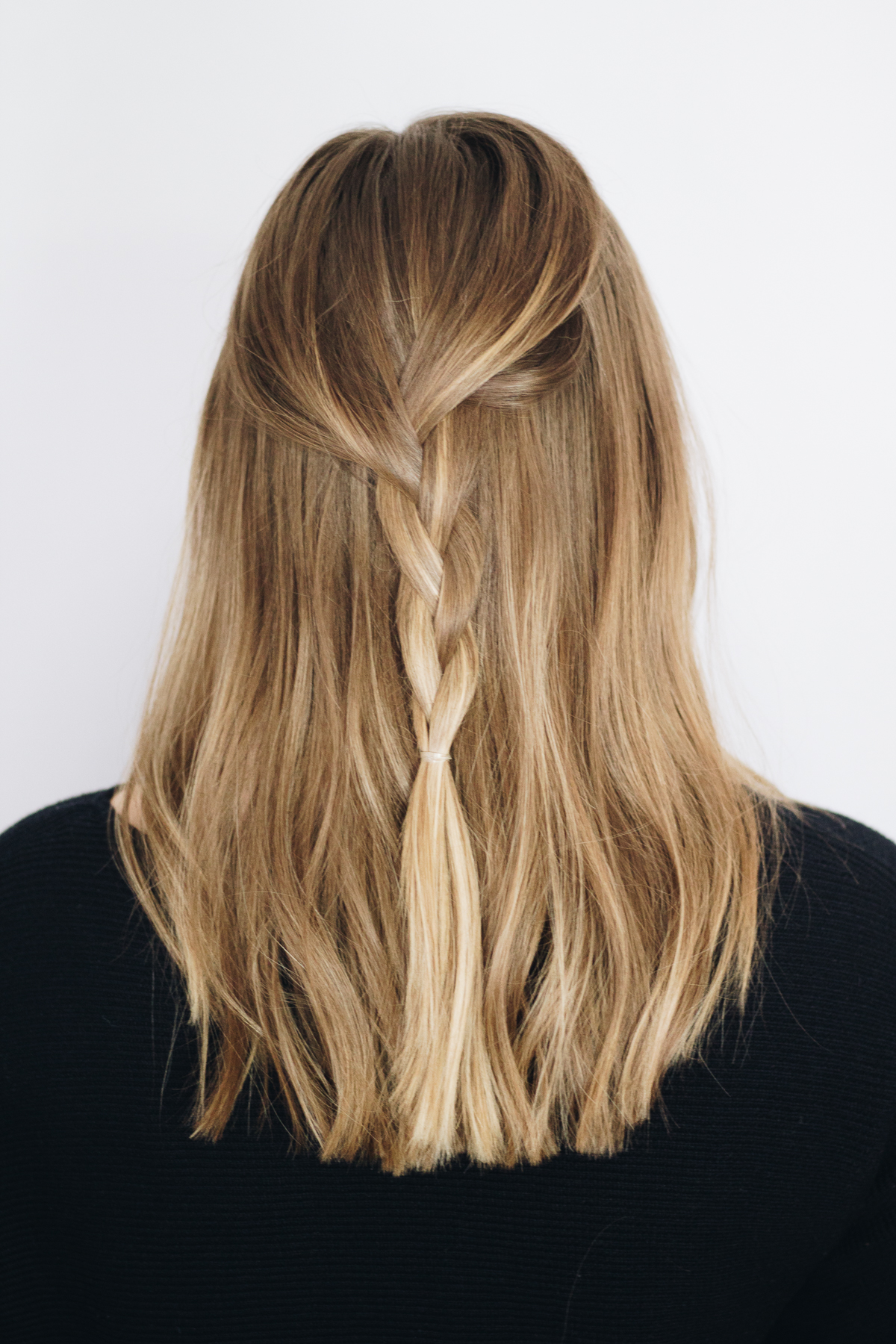 Half-Up Braid
The half-up braid is a simple way to add a fun twist to your everyday curls. This style looks great on second or third day hair that has some leftover beachy waves.
To achieve the look, simply grab a small section around the crown of your head, leaving out the pieces at the front. Loosely braid the section of hair and secure it with a clear elastic, leaving out quite a bit of hair at the end. If you want to add extra volume, tease the hair you section off before braiding it.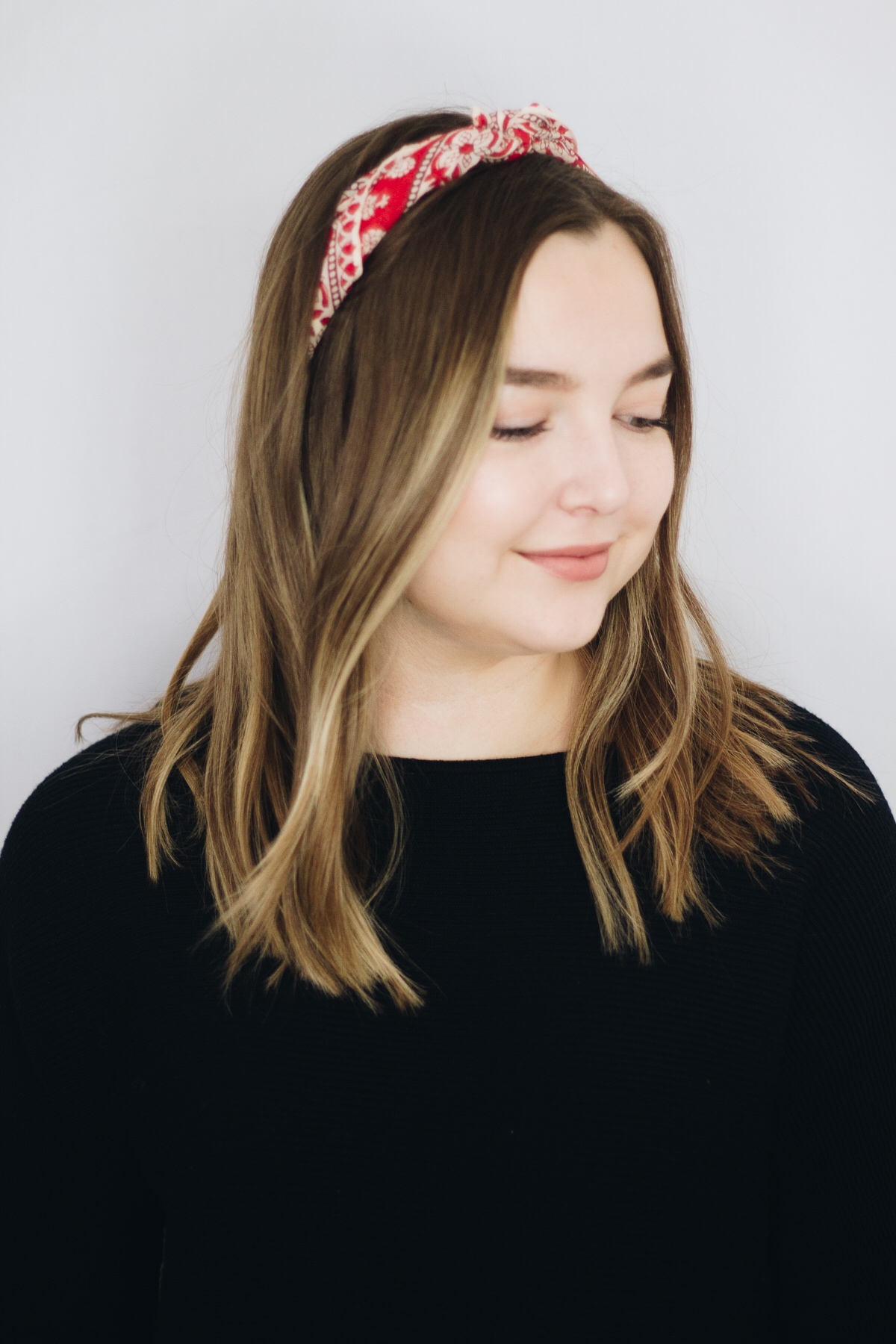 Scarf Headband
Headbands are really in right now, and you can create your own with a bandana or neck scarf! Simply roll up the scarf and weave it under your hair, securing it at the top with a knot. Make sure to bring forward some hair so it's in front of the headband.
For this look, you can either leave the ends of the scarf loose (creating a bow look) or tuck them under the scarf. This is an incredibly easy way to jazz up your hair and add a pop of color when you want to wear it all down.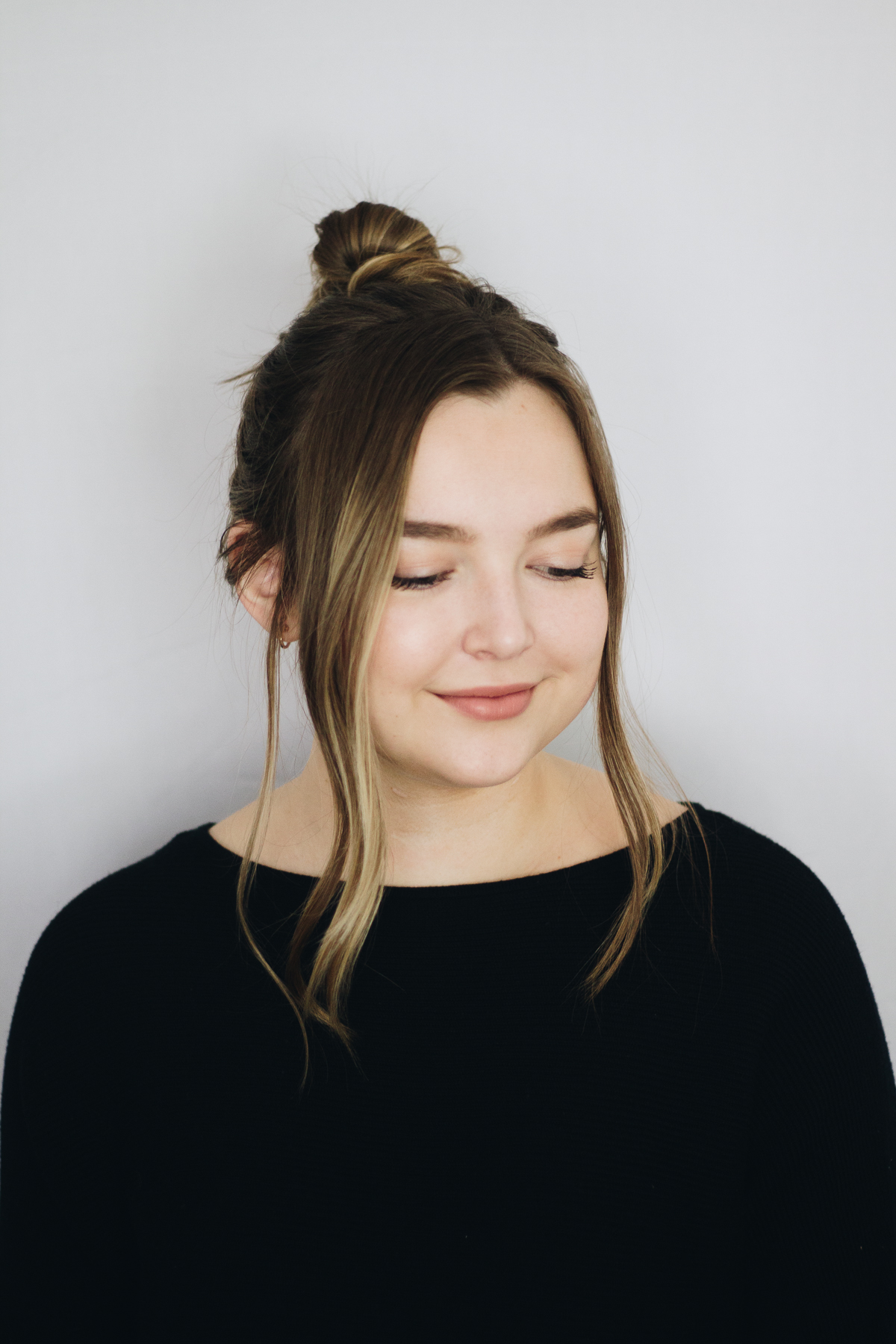 Chic Top Knot
A simple top knot is perfect for days at the office. If you want to put a twist on the typical top knot, section off the pieces of your hair toward the front and leave them out of the bun. If you have time, grab a curling iron and add a loose bend in the pieces. This adds a pretty, dainty effect and will look like you put in so much more effort than you actually did.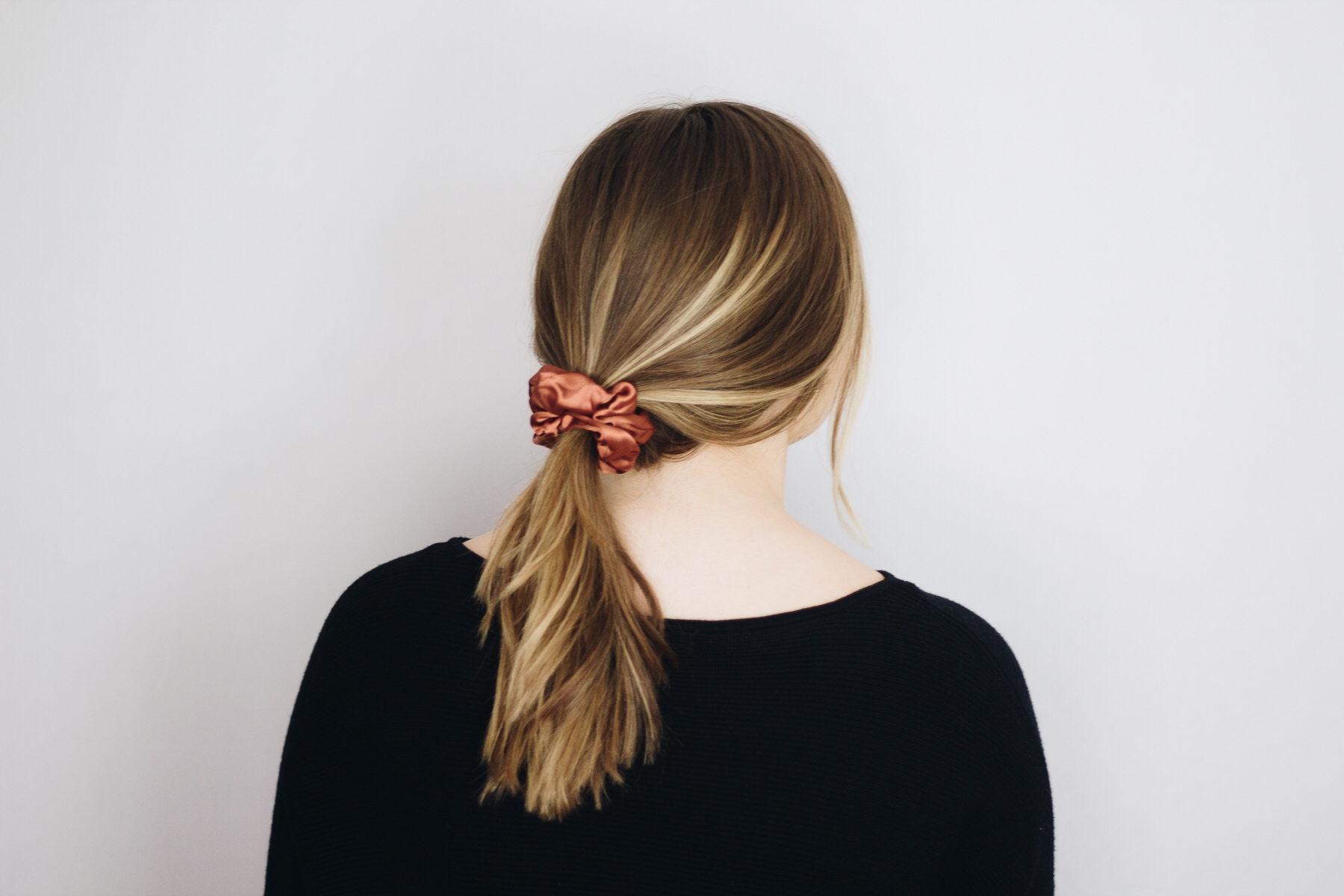 Low Pony with Silk Scrunchie
Scrunchies are super on-trend lately, and they're much better for your hair than the standard elastic. Similar to hair scarves, scrunchies can dress up the simplest of styles, like a low pony. The key to this style is for it to look like you didn't try too hard. So the messier, the better! After pulling your hair back in a pony, loosen it up and pull out a few pieces of hair around your face. This will help to achieve that effortless vibe we all want!
There are a ton of cute scrunchies on Amazon, like this pack of 28 different colors!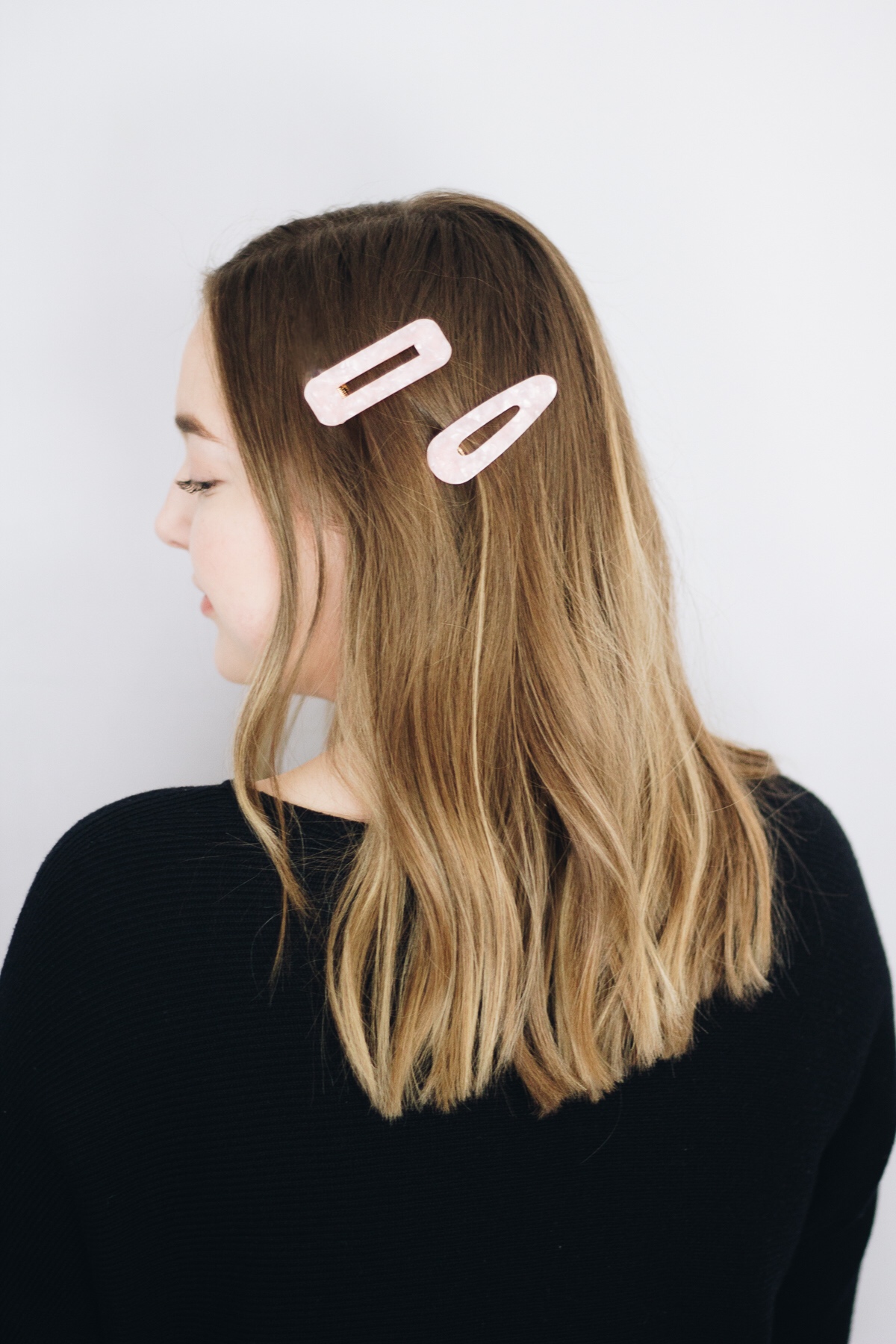 Clip Art
Cute hair clips can become your best friend on the mornings when you're rushing to get out the door. Whether you're wearing your hair up or down, they're a fun accessory that can be paired with any look.
A quick and easy style to try at home is to use two clips (these ones are from Amazon) and place them on one side of your head. You can place the clips however you want—next to each other, diagonal from each other, one on either side of your head…the goal is to have fun with it! The best part about this style is that it can be completed in just a few minutes.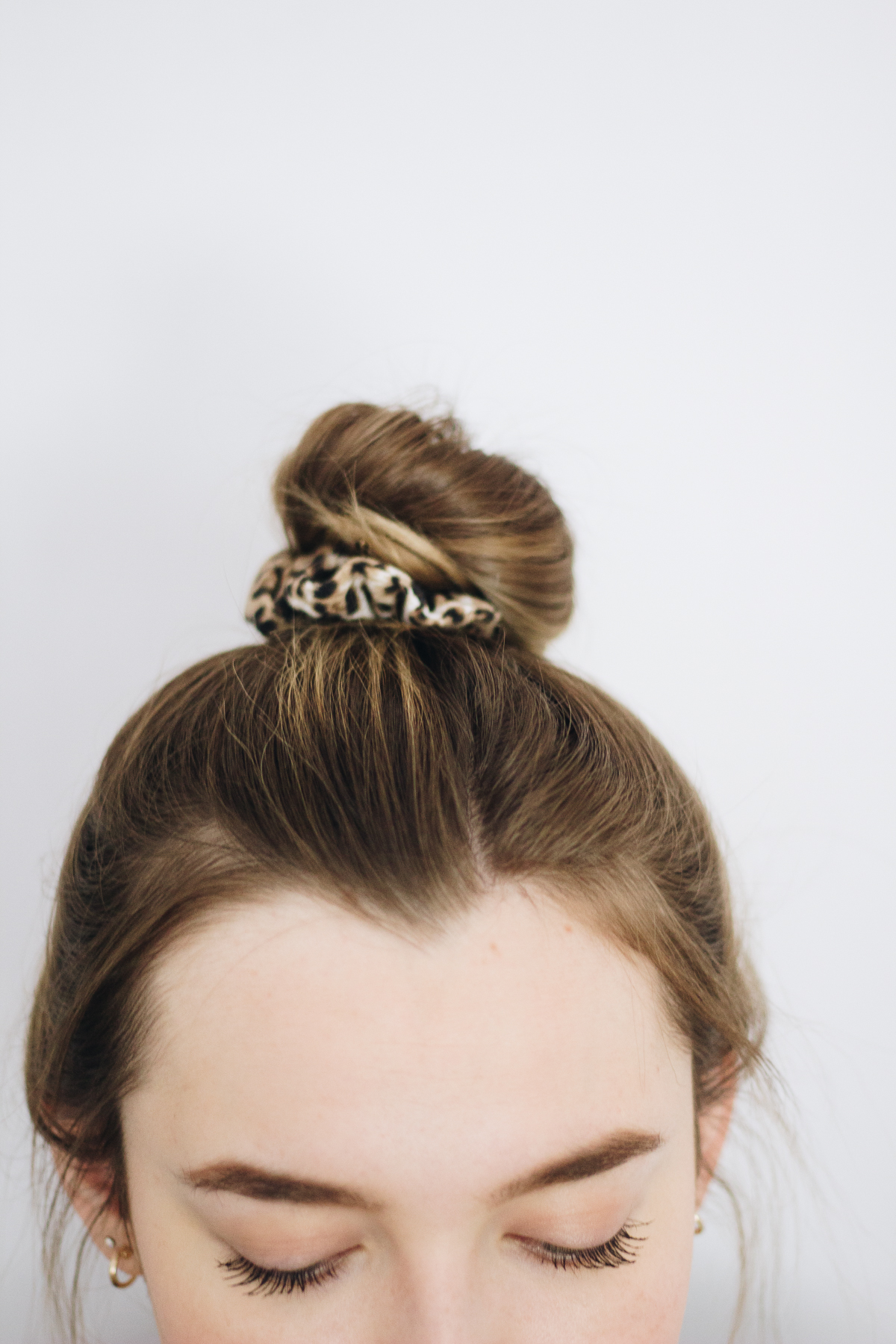 Scrunchie Top Knot
Last but not least, you can never go wrong with a top knot. This is a great style for days when your hair is a bit dirty, isn't cooperating or you just want to pull it away from your face.
To achieve this style, pull your hair up to the spot you want your bun to sit and secure it with a hair tie. Next, twist your hair around until it's positioned the way you want it, and secure it with another hair tie. Then, grab your scrunchie (I used this leopard print one), and wrap it around your bun. To make the style more relaxed, loosen up the hair around your hairline and pull out a few pieces. The less 'perfect' it appears, the better!
That's a wrap for our list of 5-minute hairstyles. We hope you enjoyed and are inspired to try these out at home!
What are some of your favorite quick and easy hairstyles? We would love to hear from you in the comments below.
Shop The Post