Dating & Relationships
How My View of Dating Changed After My First Big Heartbreak
posted on October 9, 2019 | by Ariana Pena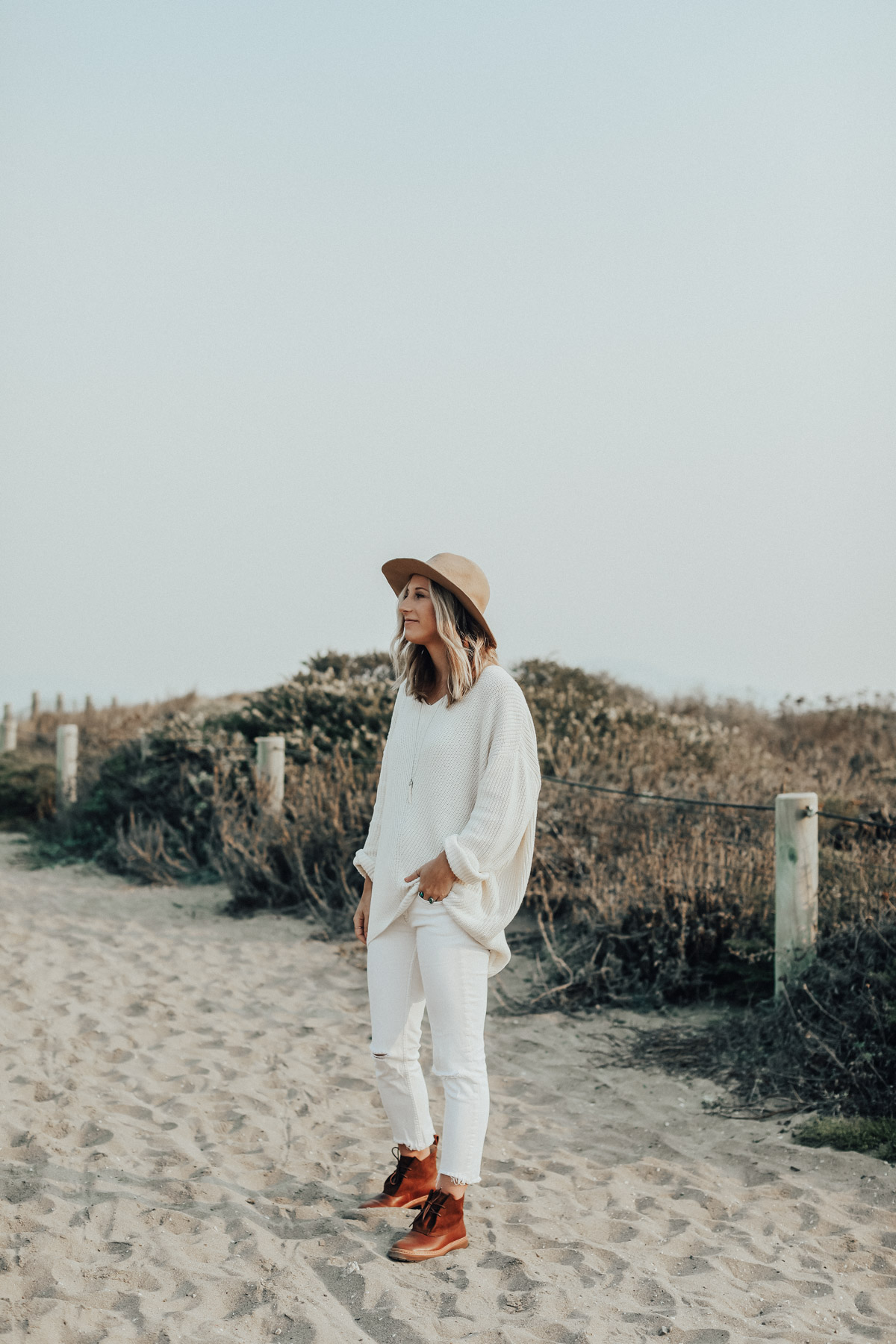 If you read my latest article on closure talks, you'll know that I went through a pretty big breakup from my first love about one year ago. Though it doesn't feel like that much time has passed, a lot has changed about me since then.
For starters, I'm one year closer to having to get my own health insurance plan, I have a new job, new friends, I live in a new city and, most importantly, the front bangs I had given myself three months after the breakup have finally grown out long enough to put back into a ponytail. Thank goodness.
But more than just the physical changes I've undergone in the last year, I've also had a pretty significant change in heart, especially as it relates to my view of dating.
When I was eighteen, I fell in love for the very first time with the boy who had taken me to my high school prom. We fell in love during the summer between my freshman and sophomore year of college over bike rides, geocaching, and sushi. Back then, the gravity of what dating meant, what it was for, and where it would eventually lead, never really occurred to me.
The only thing my 18-year-old brain could register at the time was that there was this tall, handsome and adventurous boy who was just as crazy for me as I was for him. In my mind, there was no other option but to date and fall in love with him, regardless of the fact that neither one of us was ready to plunge ahead into such a serious relationship.
Before my first big heartbreak, I genuinely believed that falling in love and dating someone (who I would ultimately spend the rest of my life) was the most important thing. Dating, I believed, would be the cure to all of my insecurities and chronic loneliness. Somewhere in the scuffle of moving from my early teens into my early twenties, I seemed to have convinced myself that having a boyfriend would somehow make me more worthy. Of what, I'm not really sure. But it was precisely this belief about dating that rushed me into an intense and tumultuous four-year relationship that had almost as many breakups as it did anniversaries.
Between you and me, having my heart broken really changed the way I feel about dating and if I were in the same situation today, I can guarantee you things would go a lot differently. I wouldn't say that I'm bitter — I do still believe in love, I do still believe in dating, and eventually, I really would like to fall in love again. But honestly, I just don't really view dating as the be-all-end-all to my life anymore.
As a culture, we're obsessed with love — with finding it, keeping it, being in it. After all, it seems to be the only cause for individual celebrations nowadays other than graduations, job promotions or birthdays. But now that I'm standing on the other side of a failed first love, I can't help but wonder why no one ever wants to talk about how to be in love.
If I could go back and give my eighteen-year-old smitten self one piece of advice, I would tell her how important it is to be single. That being single doesn't make you any less worthy of love, but in fact, it is something to be cherished and appreciated.
We get a lot of mixed messages about dating and relationships from movies, TV, magazines and social media. We're essentially brainwashed to think from a very young age that life without romance and love is no life at all. I mean, just think about all the Disney movies you watched growing up.
But I've begun to realize that the quality of our dating life and romantic relationships are actually a direct reflection of how secure we are in our singleness. If we enter into a relationship without first being able to recognize what it is that we like about ourselves, then how can we expect another person to cherish those things that make us so unique?
I know this sounds a lot like the famous phrase, "you can't love someone until you learn how to love yourself," but getting my heart broken made me realize just how much truth there is to the statement.
So for now, instead of being so consumed with the idea of dating like I used to be, I'm much more interested in learning how to be on my own. In taking myself on dates, buying myself flowers and cookbooks and concert tickets. Because, more than wanting to date someone and be in love again, I just want to be whole in myself.
Have you had your heart broken? What did you learn about yourself from it?