DIY
Styling Advice
DIY Boyfriend Jeans
posted on February 27, 2014 | by Amanda Holstein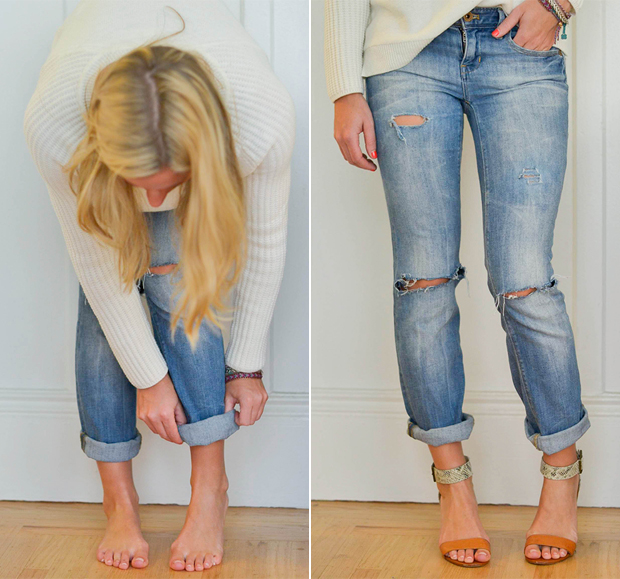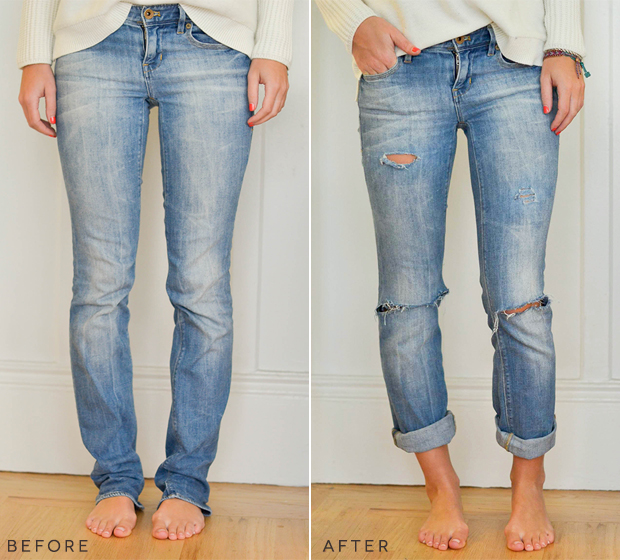 Finding the perfect pair of boyfriend jeans is not an easy task, and I'm never one to spend a ton on ripped denim that I could easily destroy myself. When it comes to boyfriend jeans, I still like them slim. So many come just a tad too baggy and aren't the best for showing off your shape. I've had a pair of bootcut jeans in my drawer for some time now and I realized they are the perfect starter for creating your own boyfriend jeans. They are still fitted around the butt and thighs but loosen up just enough around the knee and calves – perfect for a slim pair of boyfriend jeans that still show off the goods. So grab that old pair of loose jeans hidden in your closet and give them a sweet little makeover with this easy tutorial: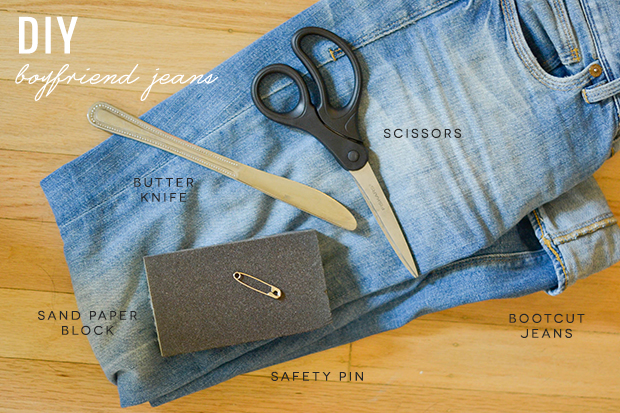 Step 1:
First you'll need to cut the hem. This is to ensure that when you roll the jeans, they don't get too bulky. Cuff them just above our ankle and use a safety pin to hold the cuff in place. Then take the jeans off (don't try to cut them while they're still on you lazy bums!), and cut both hems at the bottom of the cuff.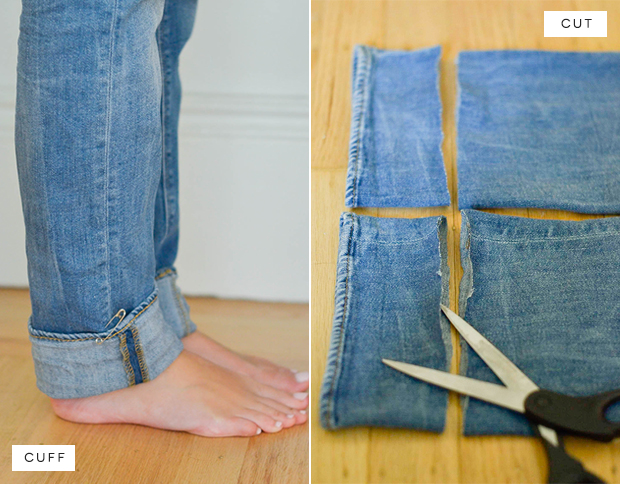 Step 2:
Now it's time to distress your denim. For big rips around the knees, start with a small snip using your scissors. Use your butter knife to widen the hole. This knife is perfect for creating those frayed edges. You can also rip the hole yourself as it gets bigger. For smaller distressed details, use the scissors to create a couple small slits. Then take a sand paper block and rough up the holes.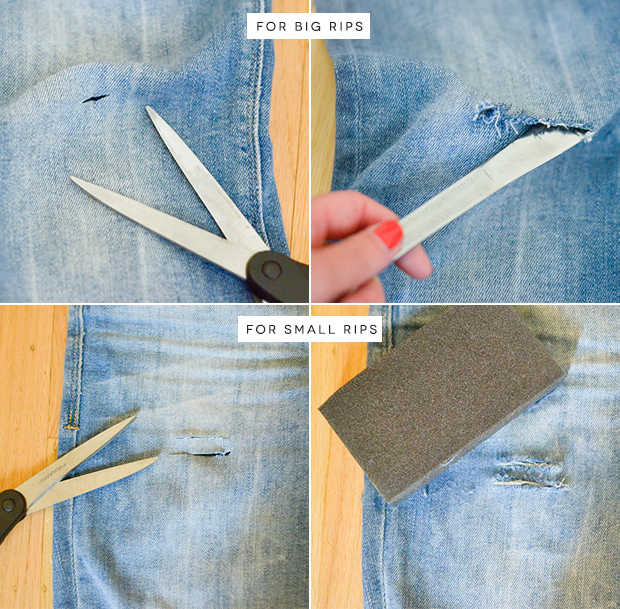 Step 3:
Roll your denim 2-3 times for the perfect boyfriend jeans. And you're done!