Ask Amanda
Self Improvement
Ask Amanda: When You're Questioning Your Life Path
posted on May 29, 2015 | by Amanda Holstein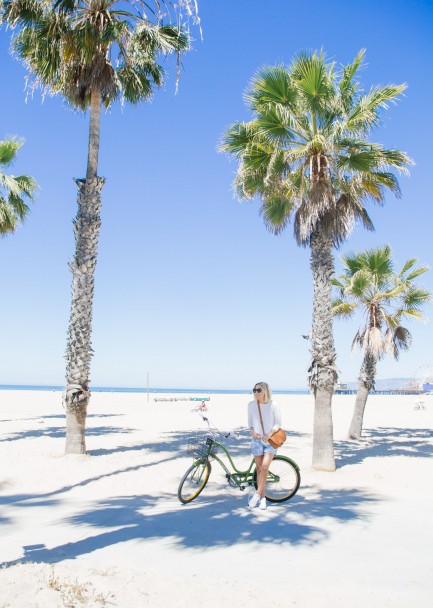 Question:
After graduating from University 3 years ago, I'm immersed myself into the career world, trying different jobs to see what fits. However, every so often I find myself panicking over what makes me happy and how I can be content in life. A lot of 'what ifs' come up asking 'what if I'm missing out on a great opportunity elsewhere?', 'what if I'm making the wrong decision?', 'what if my true calling is in something else completely?'. I know that the real answer to this is just to be confident in my choices and that there isn't such a thing as 'too late' but I can't hush my internal dialogue! Any help in being happy in life?
Answer:
Before I give you any advice, I want you to know that what you're feeling at our age is TOTALLY NORMAL. In fact, it'd be strange if you were totally set on what you wanted to do and had no worries in the world. We all go through this questioning that you're going through and wonder if we're on the "right path". What you'll realize as a few years go by is this: there is no set path for you and there are no wrong decisions. As long as you are following your gut and your heart with each choice you make, then you are making the right decision. Even if that career path leads you to realize that it's not right for you, it wasn't the wrong choice because it allowed you to see that. You wouldn't have known unless you tried.
I think the most difficult part of this phase in life is feeling unsettled, like you're in a gray area or an in-between stage. What I've learned is that this in-between period will come up many times throughout life and the key is to allow yourself to be in this transitional period and not fight it. Know that this is just a transitional phase and things will change, but you can't rush it. These interim phases need to exist in order to get to the next thing.
Your twenties are just that – an interim phase where you try different things (careers, friends, personality traits) to figure out what suits you best. Enjoy the positive aspects of that. You aren't stuck, you can shift around, you can experiment and learn and not have to worry about taking care of anyone but yourself. You don't need to have all the answers just yet and no one expects you to.
Is anyone else experiencing something similar? How do you deal with it?
NEED SOME ADVICE? CLICK THE "?" OVER TO THE LEFT TO SUBMIT!
DON'T WORRY, I WON'T PUBLISH ANYTHING WITHOUT YOUR PERMISSION…DUH.