DIY
DIY or Buy?
posted on November 27, 2012 | by Amanda Holstein

With all of the DIY projects exploding on Pinterest, it's easy to want to DIY your entire home. But sometimes, spending an entire weekend painstakingly making a bedframe from scratch, only to have it look just short of the one you saw on Anthropologie, can make you wonder…was it worth it? So I've rounded up some quick home updates to let you know before you waste your weekend, what's worth buying vs. DIYing?
Metallic Vases:
Spray paint is your best friend. Use it to update any piece of home decor!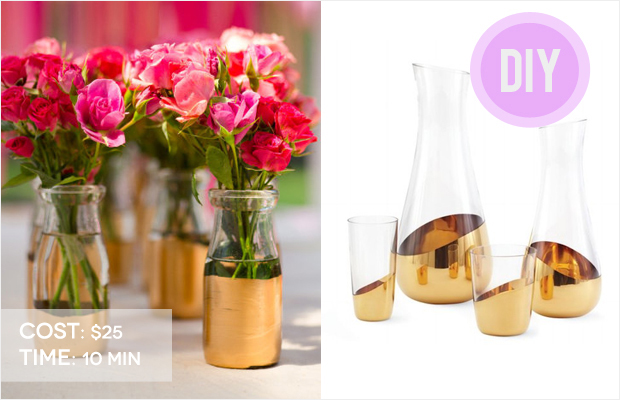 Updating your lamp with a new lampshade:
Cutting and gluing/sewing fabric into the shape of a lampshade? No thank you. These are cuter (and easier).


Studded Clothing:
The most difficult looking, yet easiest DIY I've ever done. Plus, you can reuse the hole-punching tool to add notches to your belts to make them high-waisted!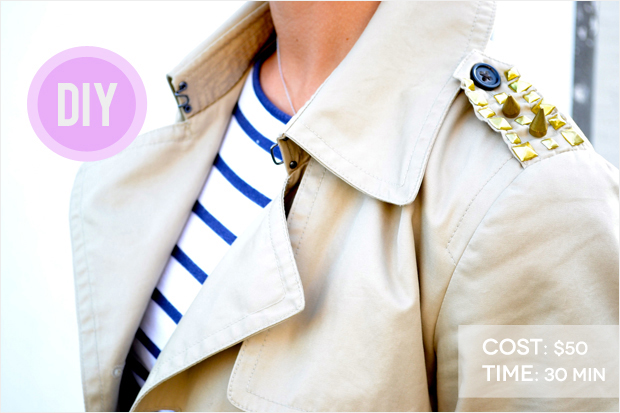 Pretty Printed Pillows:
It's hard to find great prints on pillows, but rather than painting them on yourself, snag some affordable ones at World Market!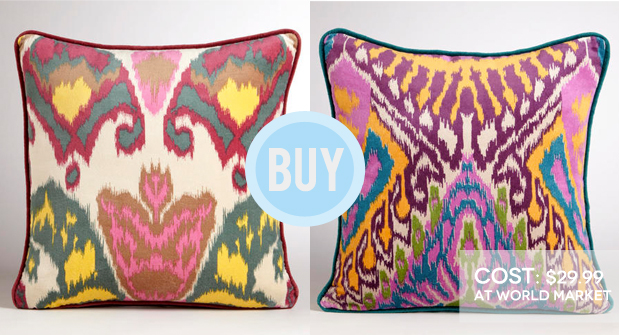 Printed Wall Art:
Scrap pieces from fabric stores are super cheap. Just frame them with an antique frame and you've got art!
Statement Necklaces:
 They never turn out as good as the ones from BaubleBar.