Editor's Picks
My 5 Rules of Shopping
posted on November 28, 2012 | by Amanda Holstein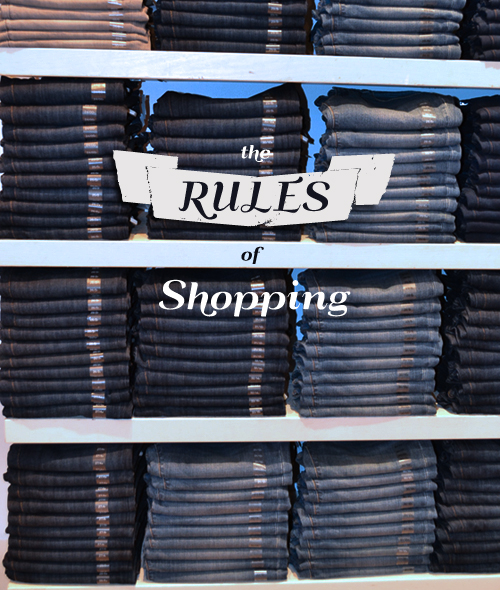 1. If you're not sure, try it on. Who cares if you bring 10 things into the dressing room and come out with 1? There's no way to know unless you try!
2. If it doesn't make you excited, don't get it. Each item in your closet should literally make you jump for joy. Even the simplest t-shirt. So if you try something on, and there's really nothing wrong with it, but you're just not excited to wear it, then it's not worth buying.
3. If you absolutely love it but the fit is off, try another size (even if you're sure you know your size). Every store/brand runs differently so don't be afraid to try a size 8 even if you're usually a 6. And if the fit is off in every size, leave it behind. Every body is different so you can't expect everything to fit right!
4. If a week has passed, and you're still thinking about that one piece you didn't buy, go back and get it! It's obviously worth it.
5. As my grandma would say, "If you can't decide between the red one and the blue one, get them both." Seriously though, if you love a piece so much and know you'll wear it all the time, get it in 2 colors!
 What are some of your shopping tips?