Hair
What to Ask Your Hairdresser
posted on September 25, 2013 | by Amanda Holstein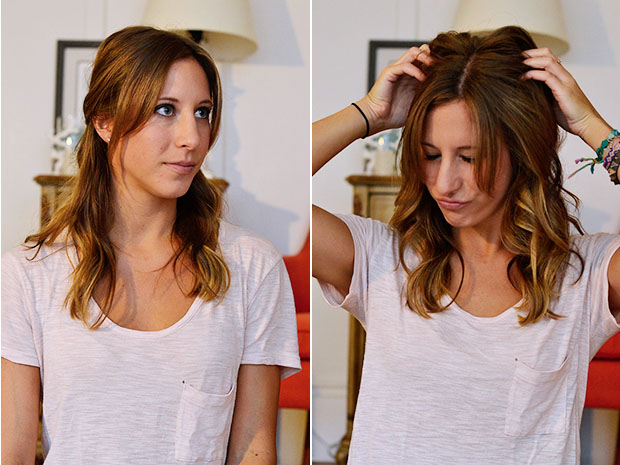 When it comes to getting your hair done, it can be easy to walk out of the salon with something totally different from what you wanted. There have been so many times where I went in asking for a trim and got a chop, or wanted to go reddish and ended up dark brown – the results have been all over the board. Once I found the right hairdresser, I figured out what worked and how I could truly get the results I wanted. Here's how:
Bring pictures
Have photos on your phone or from a magazine of both the cut you want and the color. I like to keep a Pinterest board of potential haircuts and colors I like so I can just whip out my phone and show the stylist through the Pinterest app.
Ask their opinion
Show them what you want, but also ask what will work for you – your face shape, your skin tone. I used to ask for warmer colors until my recent stylist told me cooler colors look better with my skin tone, and she was SO right. They are the experts don't be afraid to ask.
Avoid a chop when you want a trim
Have them show you how much they plan on cutting before they jump in. That way you can avoid getting 3 inches off when you just want a quick trim. Also use words like "keep the length" and "get rid of the dead ends".
Be Descriptive
Provide adjectives like edgy, feminine, or soft. This is great when you don't know if you want layers, blunt ends, etc. They can interpret the vibe you're going for into the cut (i.e. edgy usually means choppy layers).
Speak up!
Don't be afraid to speak up. Even after it's dry, they can always change it, so say something if it's not exactly what you want. They won't be offended, they want to please you!
For my recent cut, I used these photos to show the stylist what I wanted. All can be found on my Pinterest board.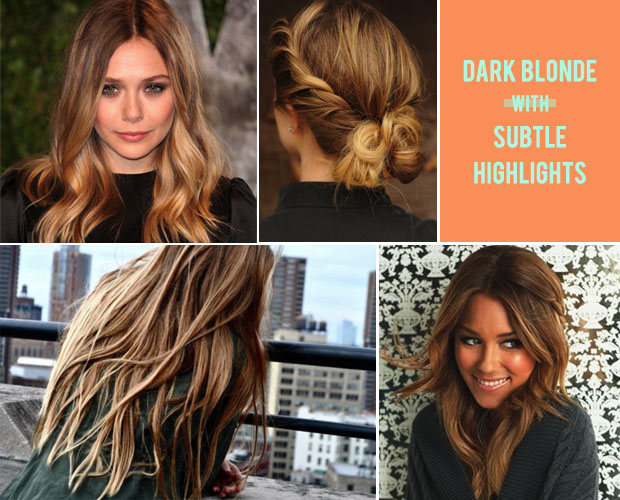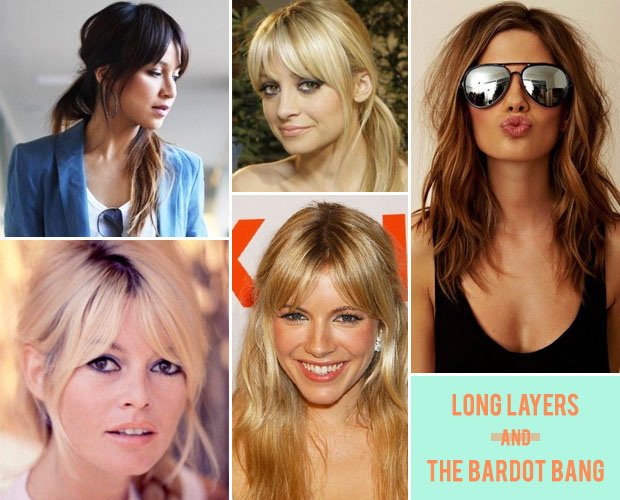 I told her to keep the length, add in some bardot bangs (but not too short), and I wanted a girly vibe. I love the color too – she deepened the roots and kept teh ends lighter. And here are the results!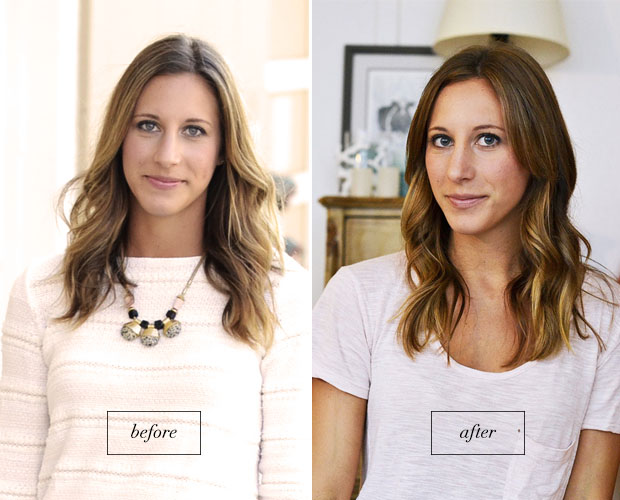 I love it!