Outfits
Why Wax Coated Jeans Are Pretty Awesome
posted on September 26, 2013 | by Amanda Holstein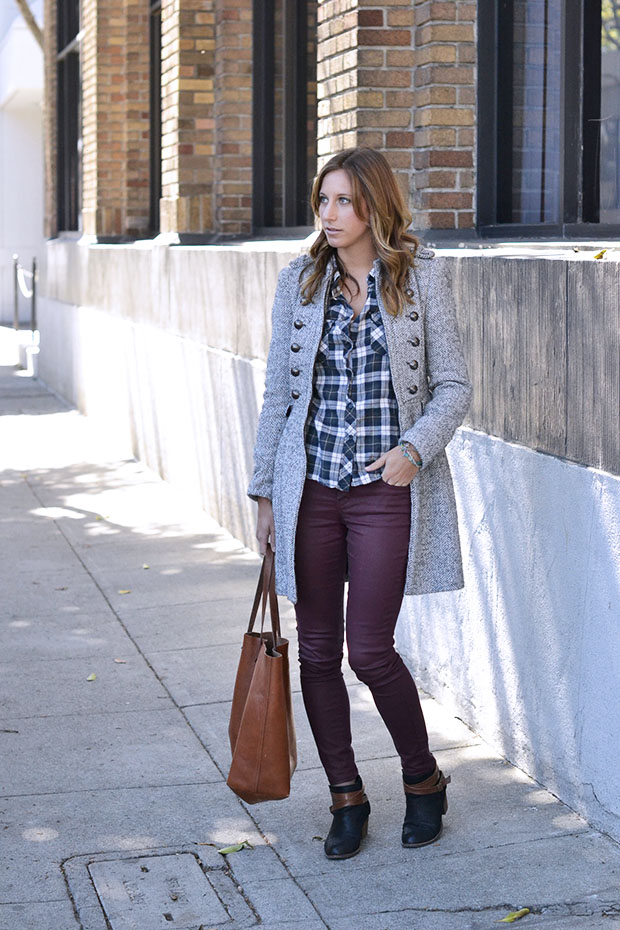 Leather is one of my favorite trends for Fall, but the problem is it's terribly unaffordable. The solution? Waxed denim. It gives off a similar vibe to leather with its sleek texture and edgy style, but is much more affordable. In fact, these Rockstar Coated-Wash Super Skinny Jeans from Old Navy were only $29! Like a said, ridiculously affordable.
Another reason the wax coated jeans are a better option than leather is that they're much more comfortable. The pants I'm wearing are super stretch, light, and go on and off really easily, where as real leather is a pain to move around in. Any jeans you can squat in get a thumbs up in my book.
Now if you're wondering how to style them, just think of any outfit you'd wear with regular jeans that you want to spice up. A simple sweater, a chambray shirt, a flannel button down are all great with regular jeans, but when you add wax coated denim the look is totally amplified. Check out more photos of my look below!
//
This post is sponsored by Old Navy.
Check out Old Navy's latest fashion lineup in store or online at oldnavy.com.