Outfits
Styling Advice
3 Styling Tips on How to Wear Culottes
posted on November 9, 2016 | by Amanda Holstein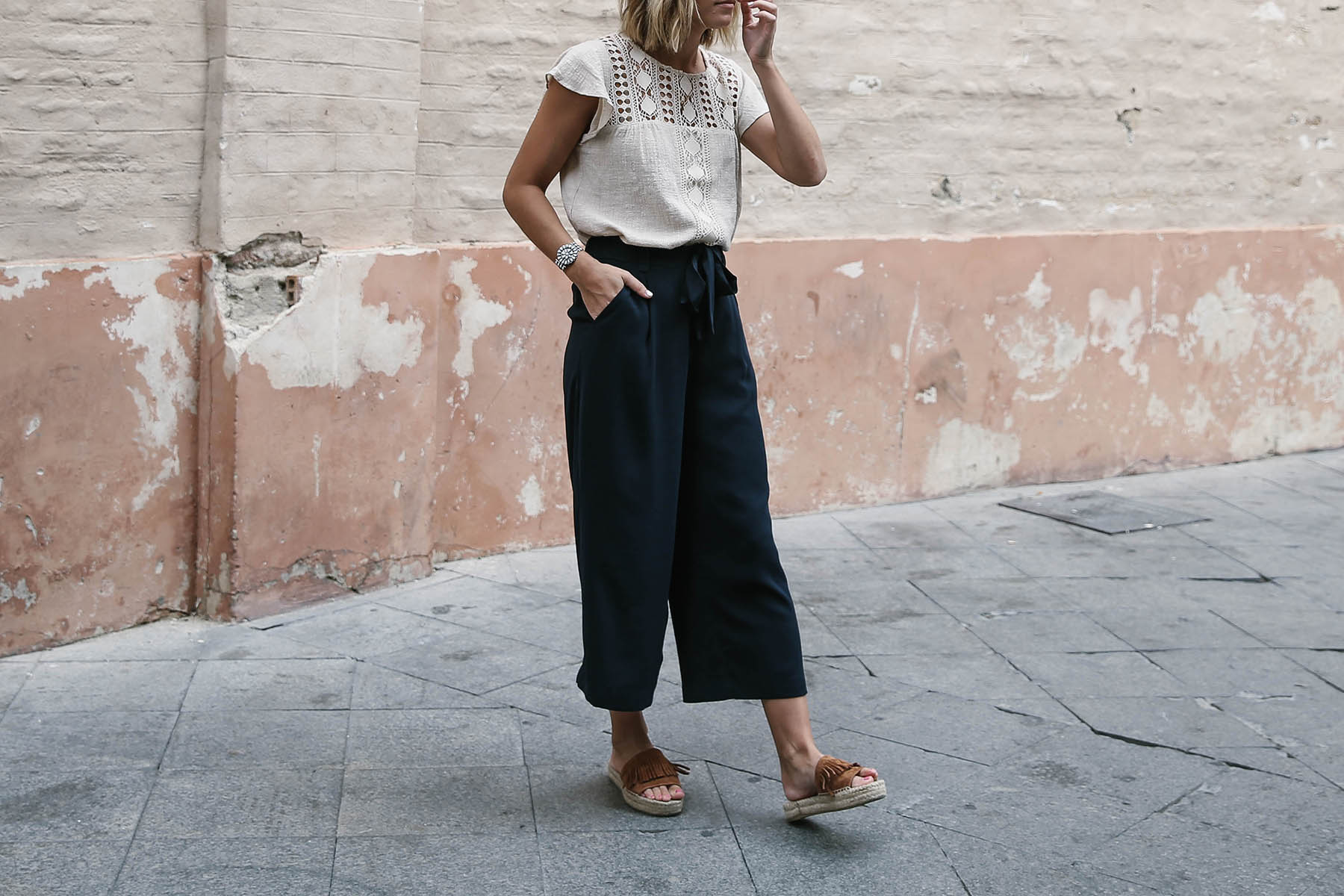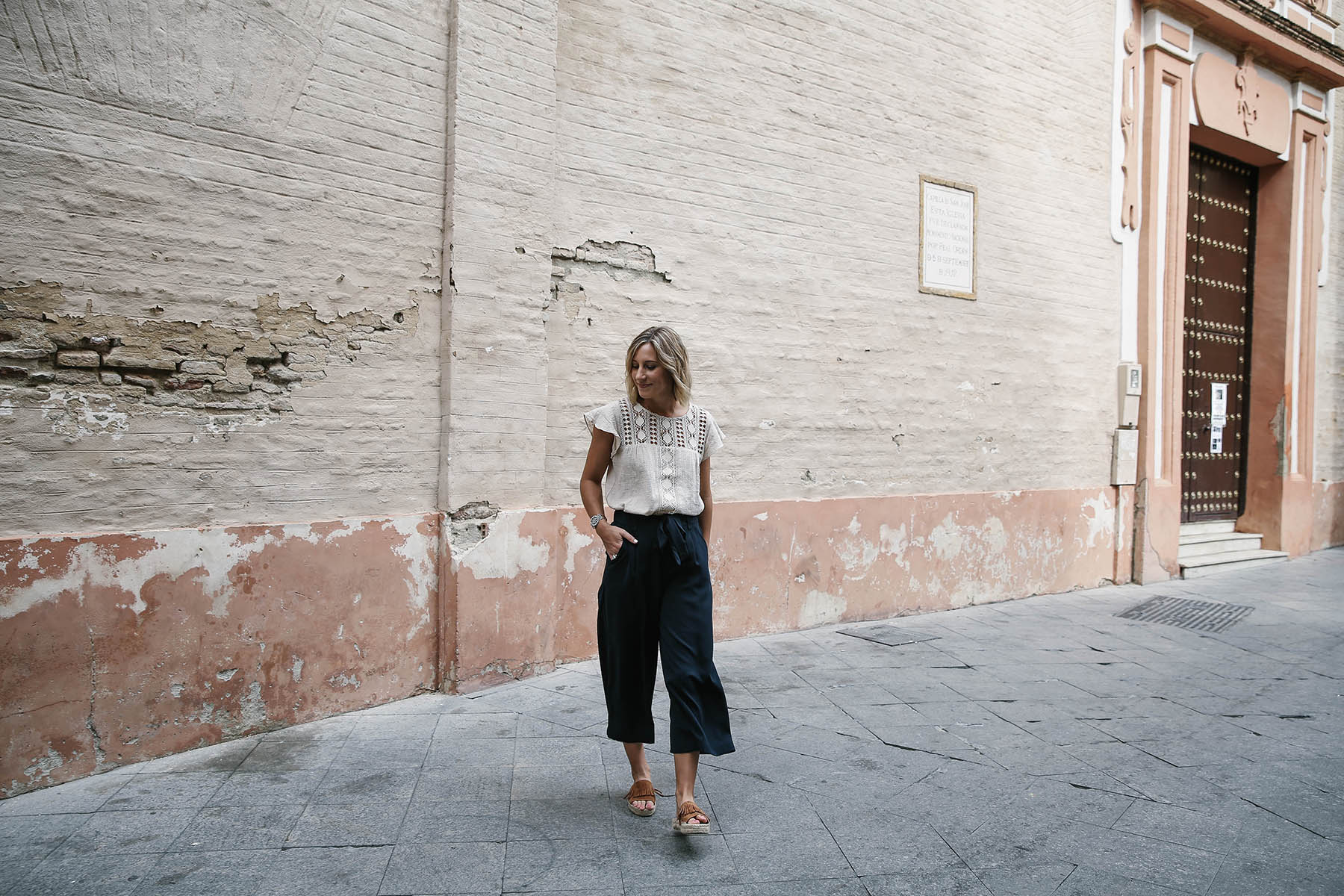 I'll admit, it took me a long time to finally get onboard with the culotte pant trend. In fact, it wasn't until my recent trip to Spain that I started to fall in love with the retro silouette. After seeing stylish European women walking around confidently in their culotte pants and flatforms, I quickly became on board with the trend. (We actually hopped into a Zara and snagged a pair so we could fit in!) I realized the reason I was so hestitant to embrace the trend was because they can be tricky to style. So I've put together a little guide on how to wear them correctly.
1. Choose a darker shade.
With any looser pant, it's safest to go with a darker shade. It's more slimming and easier to work in with the rest of your wardrobe. Black is a classic option, but I prefer navy for a more casual look. Zara makes the perfect culotte pants in both black and navy (and prints). They have a stretchy waist, pockets, and a tie-front for some nice detail. Plus, they work with tall girls like me (I'm 5'6″) and shorties like my friend Andrea who's 5'2″. I also love this rich brown pair.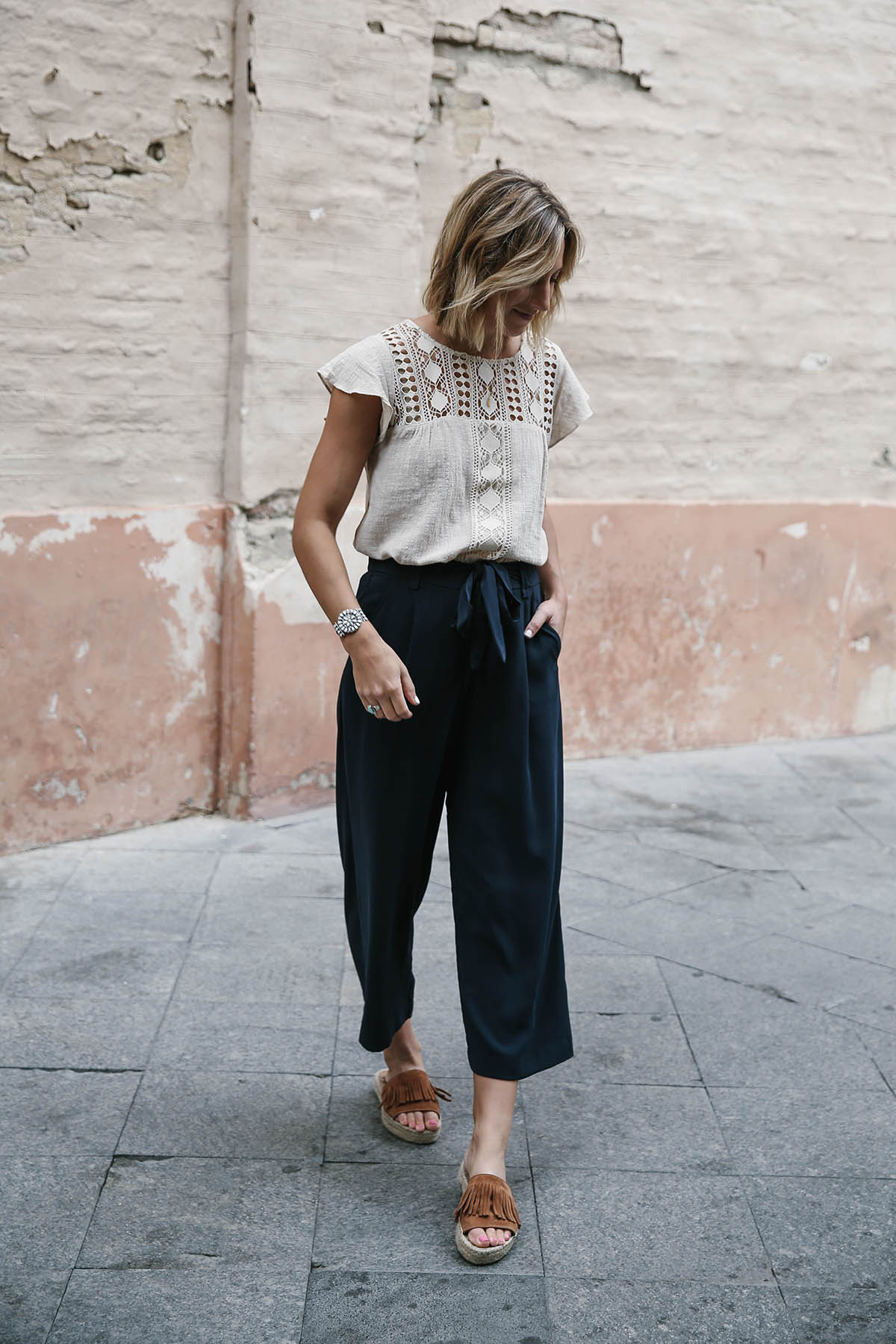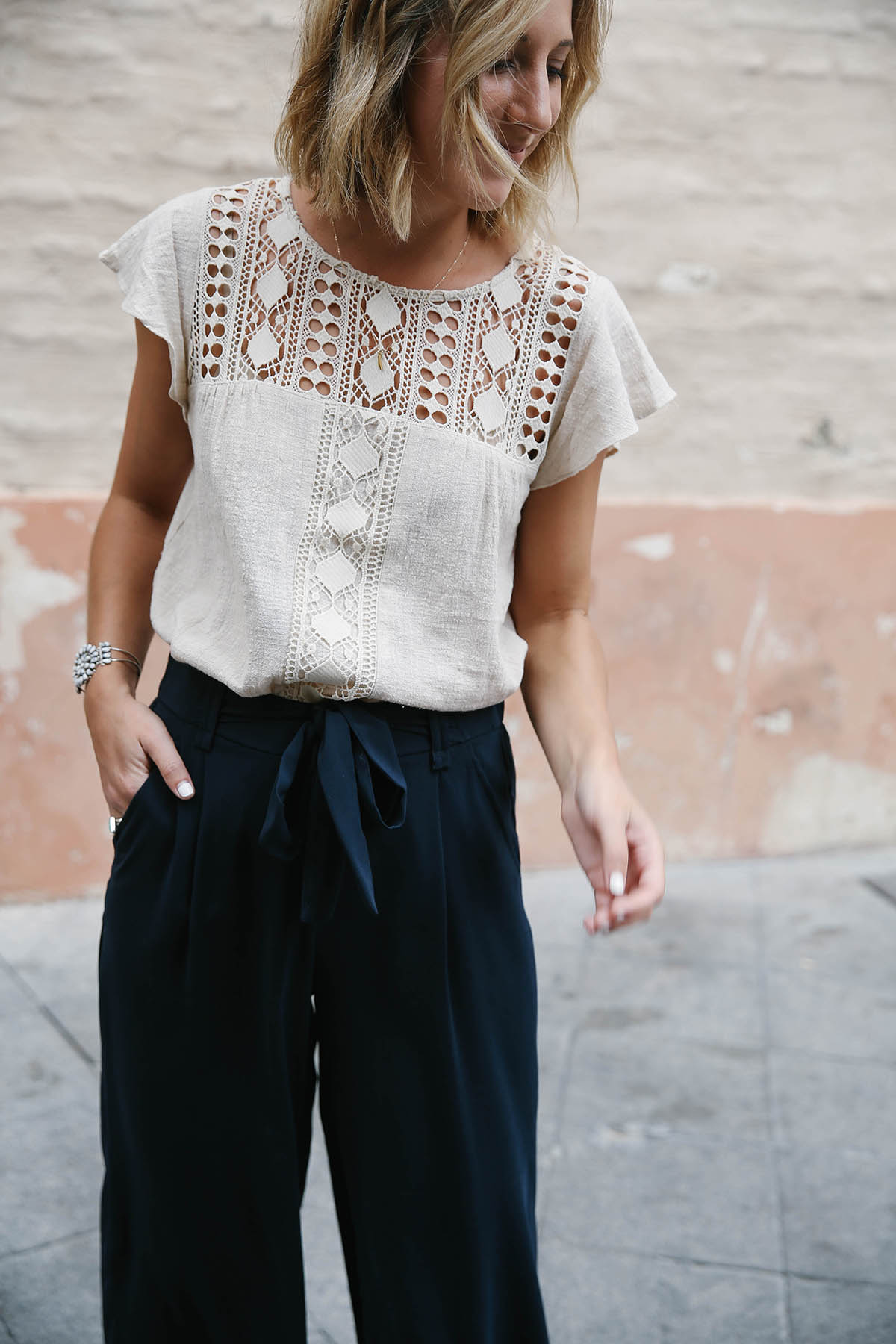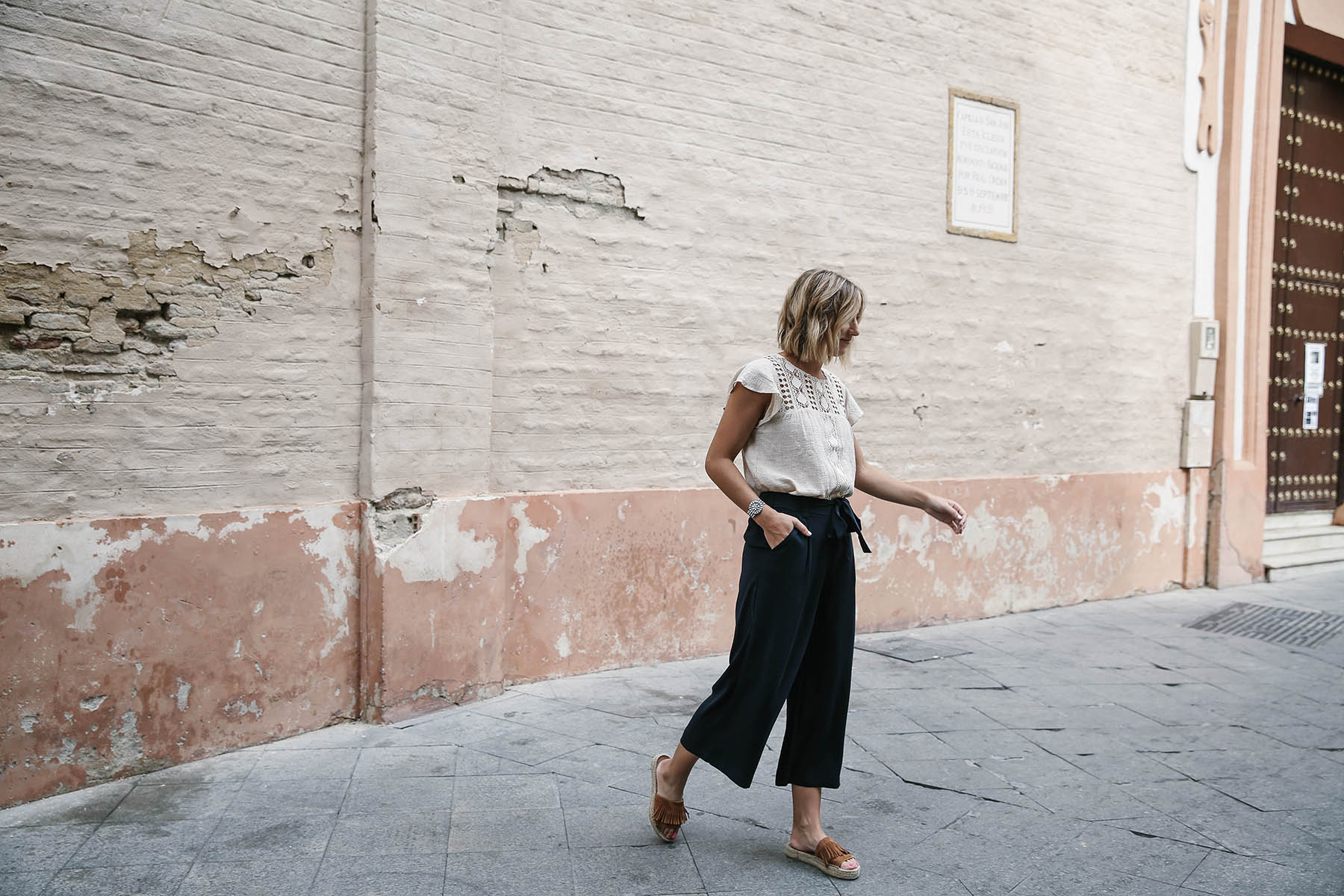 2. Tuck in your shirt.
Like most high-rise pants, culottes look best when your shirt is tucked in. Because the pant has a loose fit and a high waist, leaving your shirt undone can look messy. Tuck in your shirt to help define your waist and keep the look streamlined. Shirts that look best tucked in are classic tees, button-downs, loose blouses, and light sweaters. Avoid shirts with complicated silouettes, like empire waists, peplums, or an A-line shape. You want to only choose tops that can easily tuck into your pants.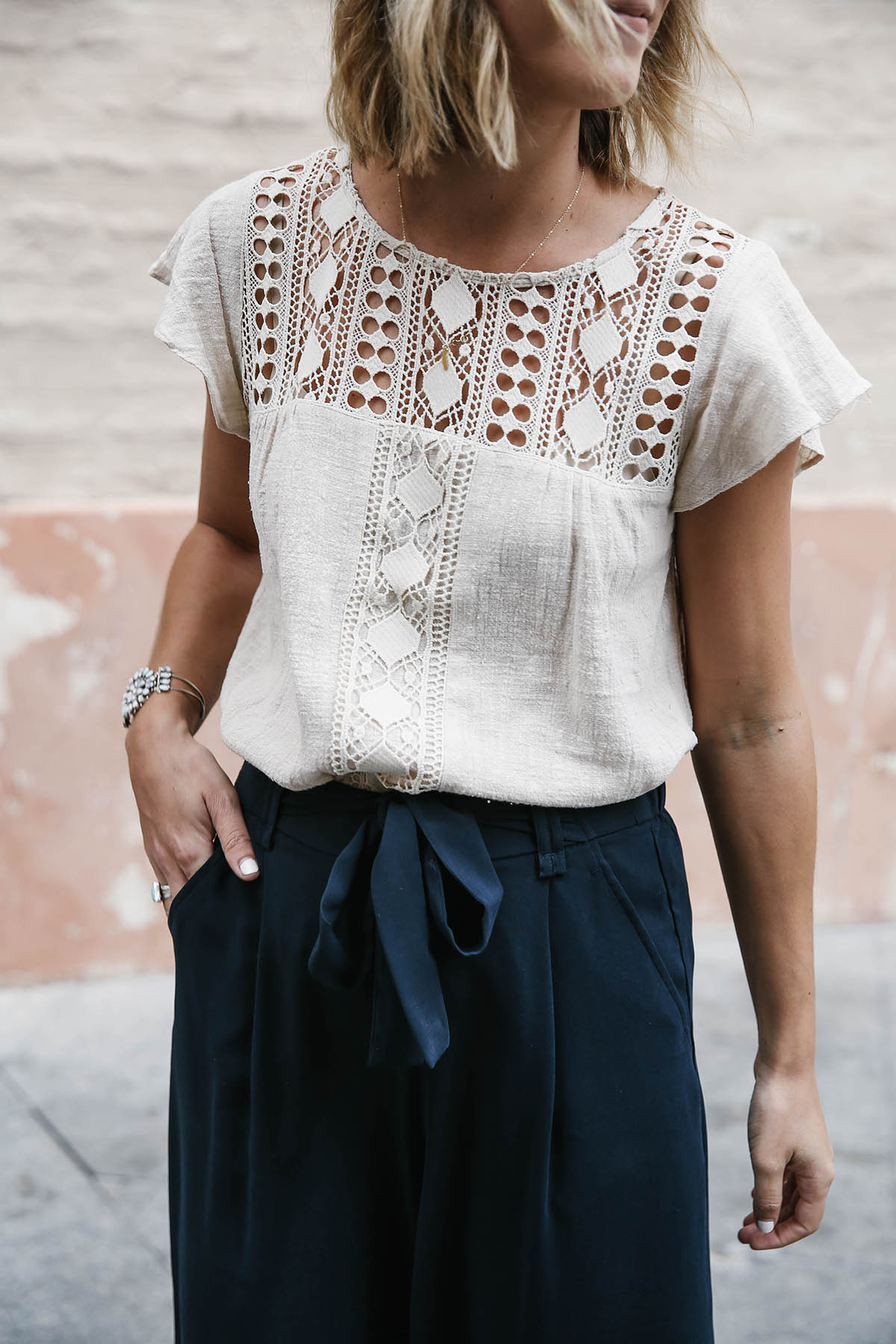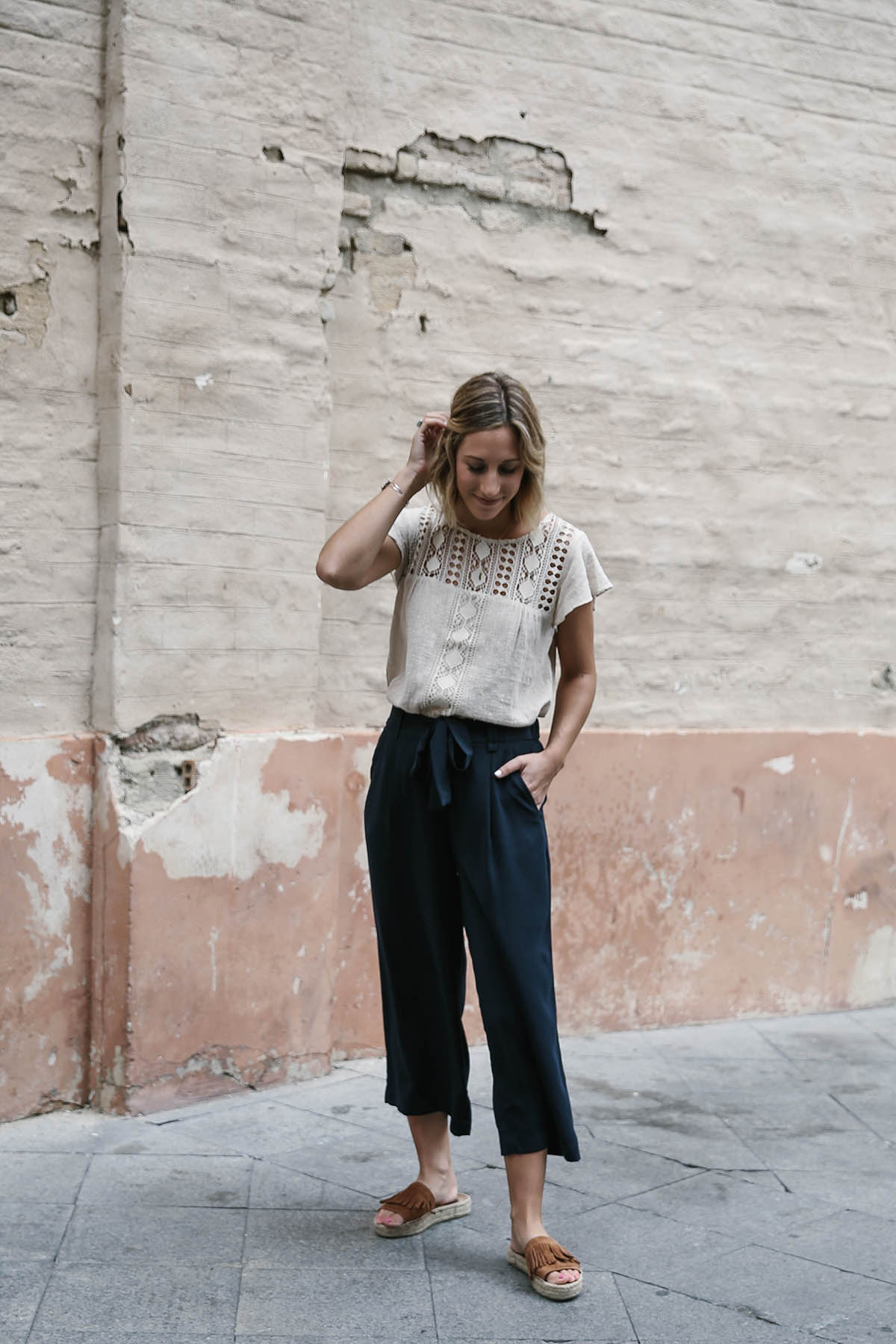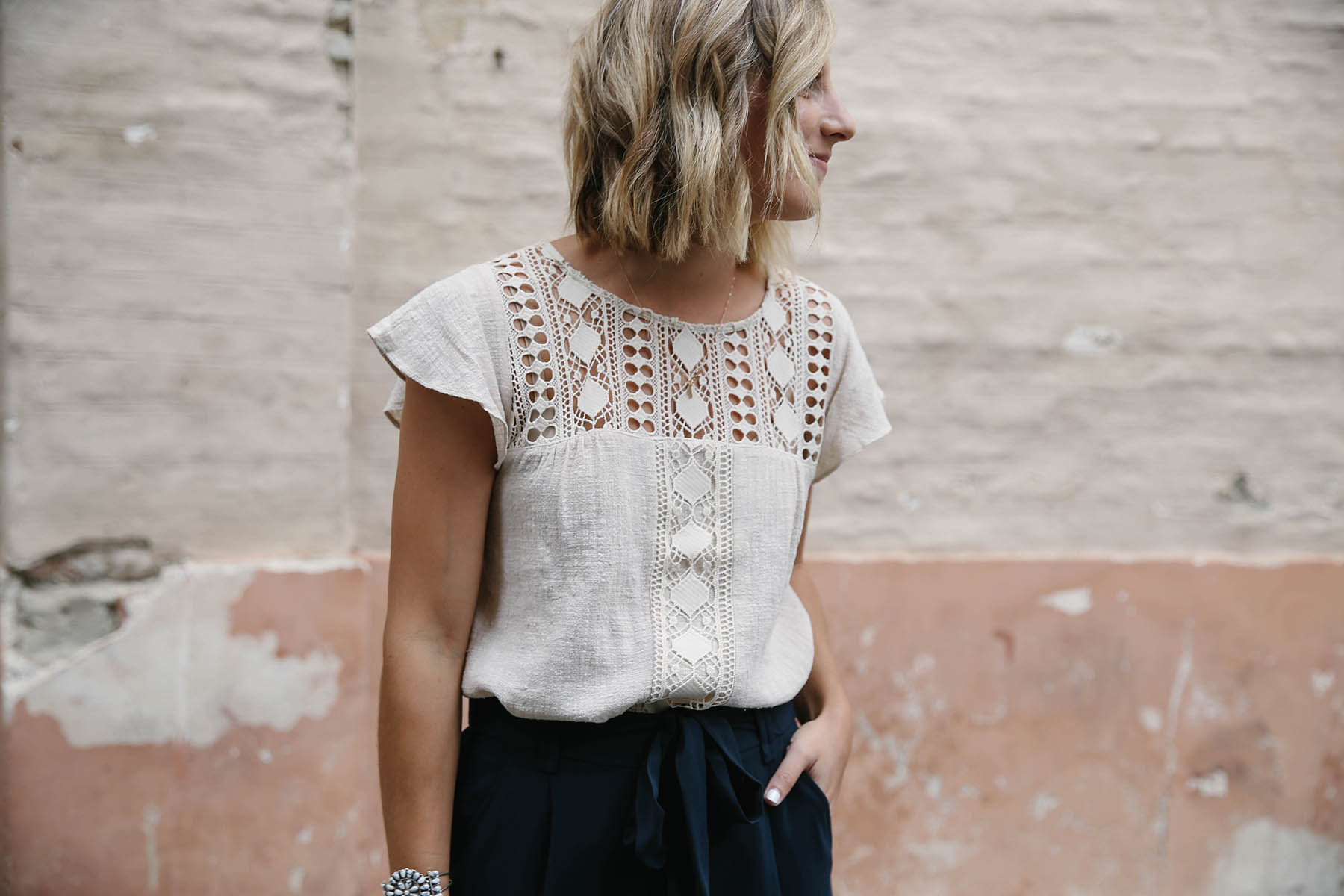 3. Choose the right shoe.
Choosing the right shoe is key to pulling off your culottes. Flatforms (flat platforms) look fantastic with culotte pants. Opt for flatform espadrille sandals in the summer & spring and platform loafers or sneakers in the fall & winter. Classic pumps and heeled sandals will work with your culottes as well. You can also pair them with classic flats — I would just recommend ones with a pointier toe to help elongate your legs. Some ankle boots will work as well as long as they don't go up past your ankle. The lower the better so that you can keep as much of your leg exposed (this will help elongate your leg).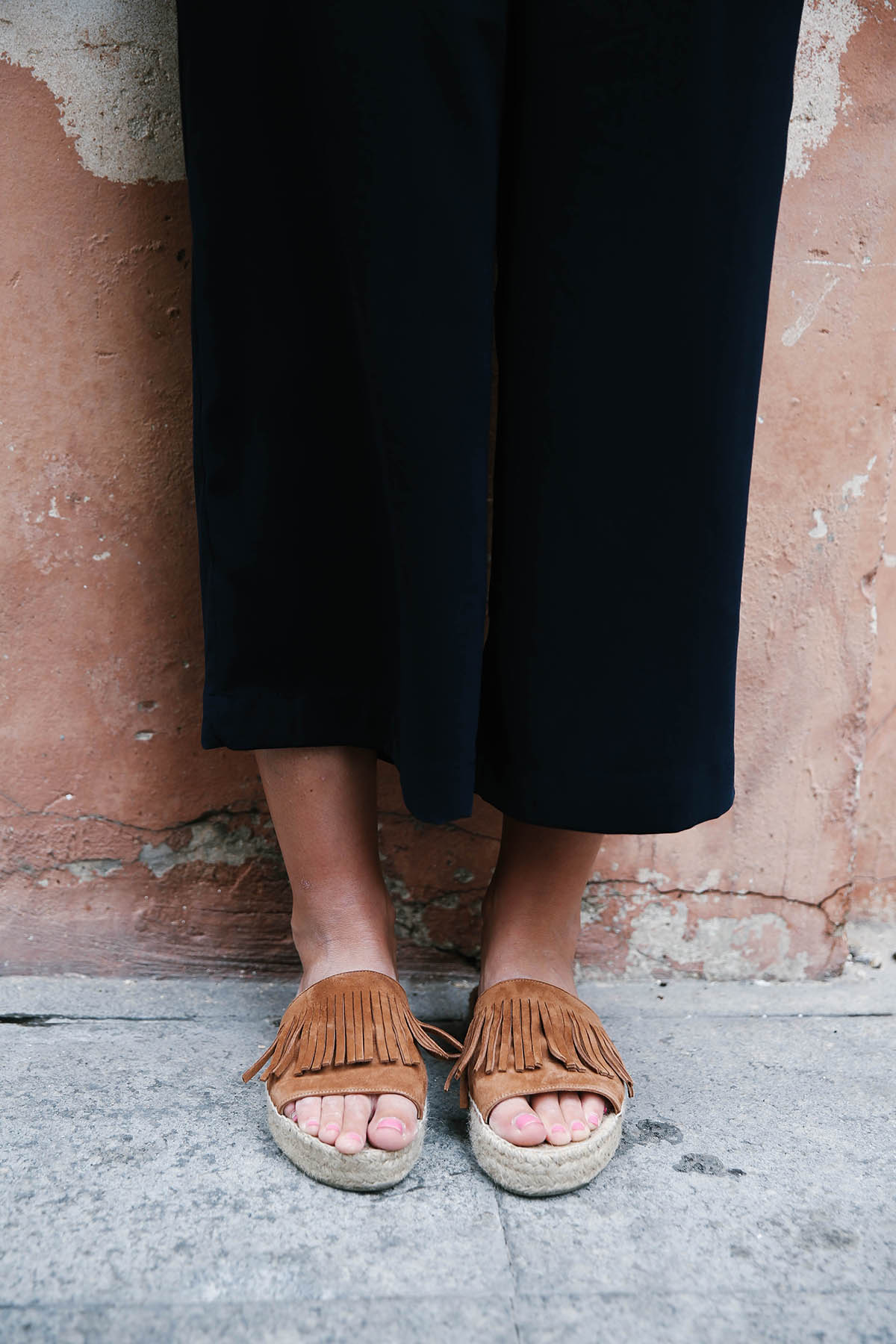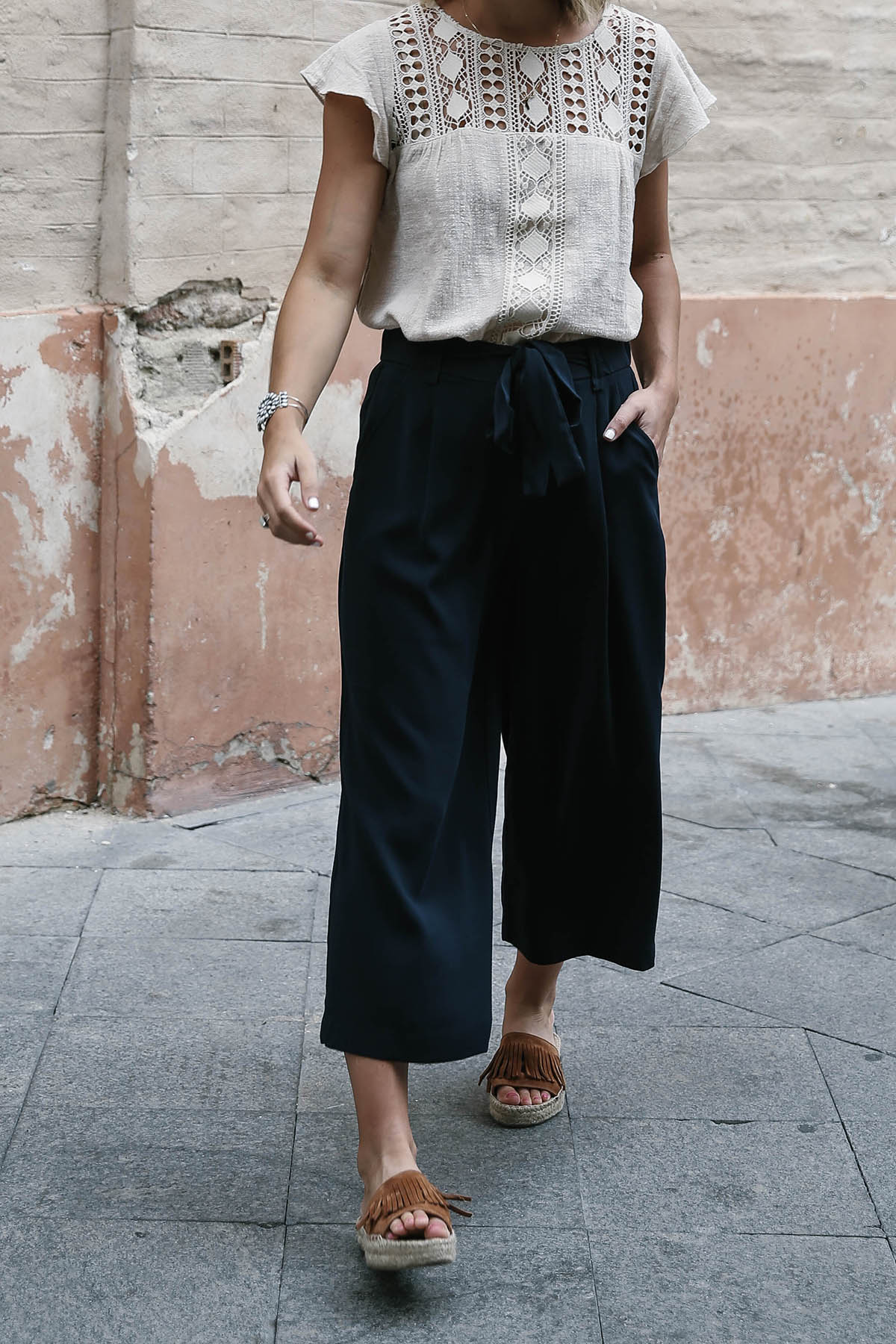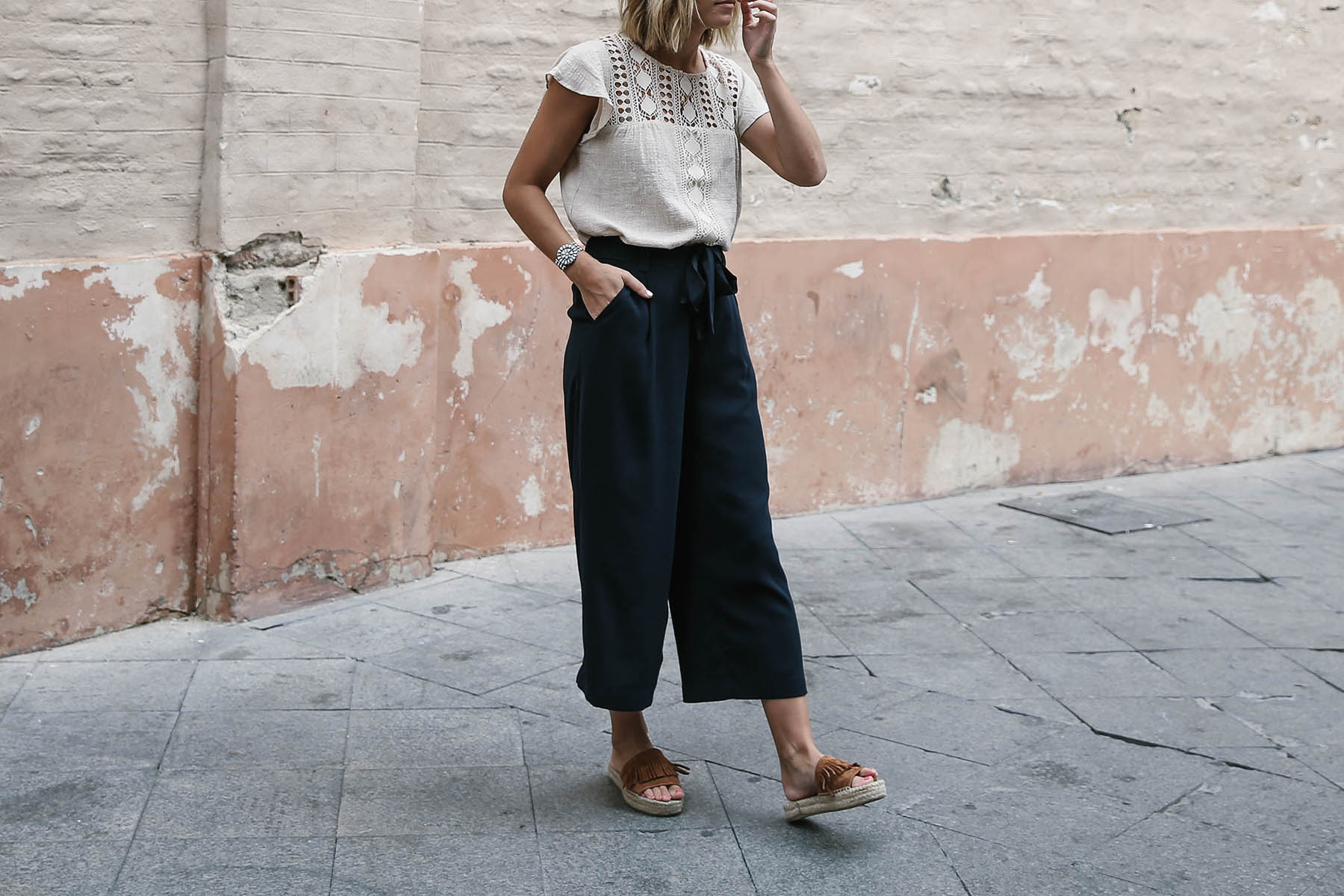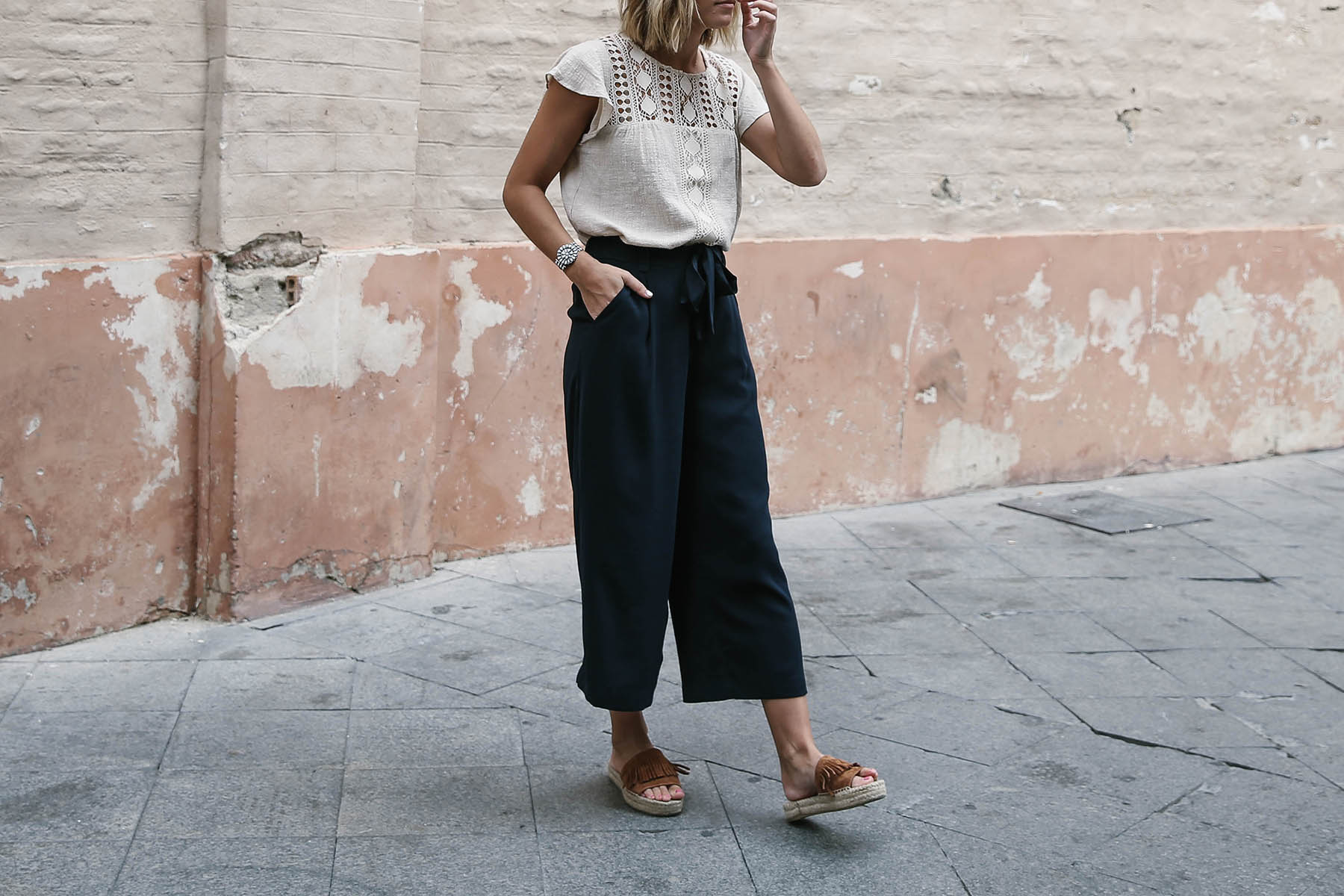 Shop the look: