Hair
How To Add Volume To Fine Hair
posted on September 17, 2018 | by Lauren Abraham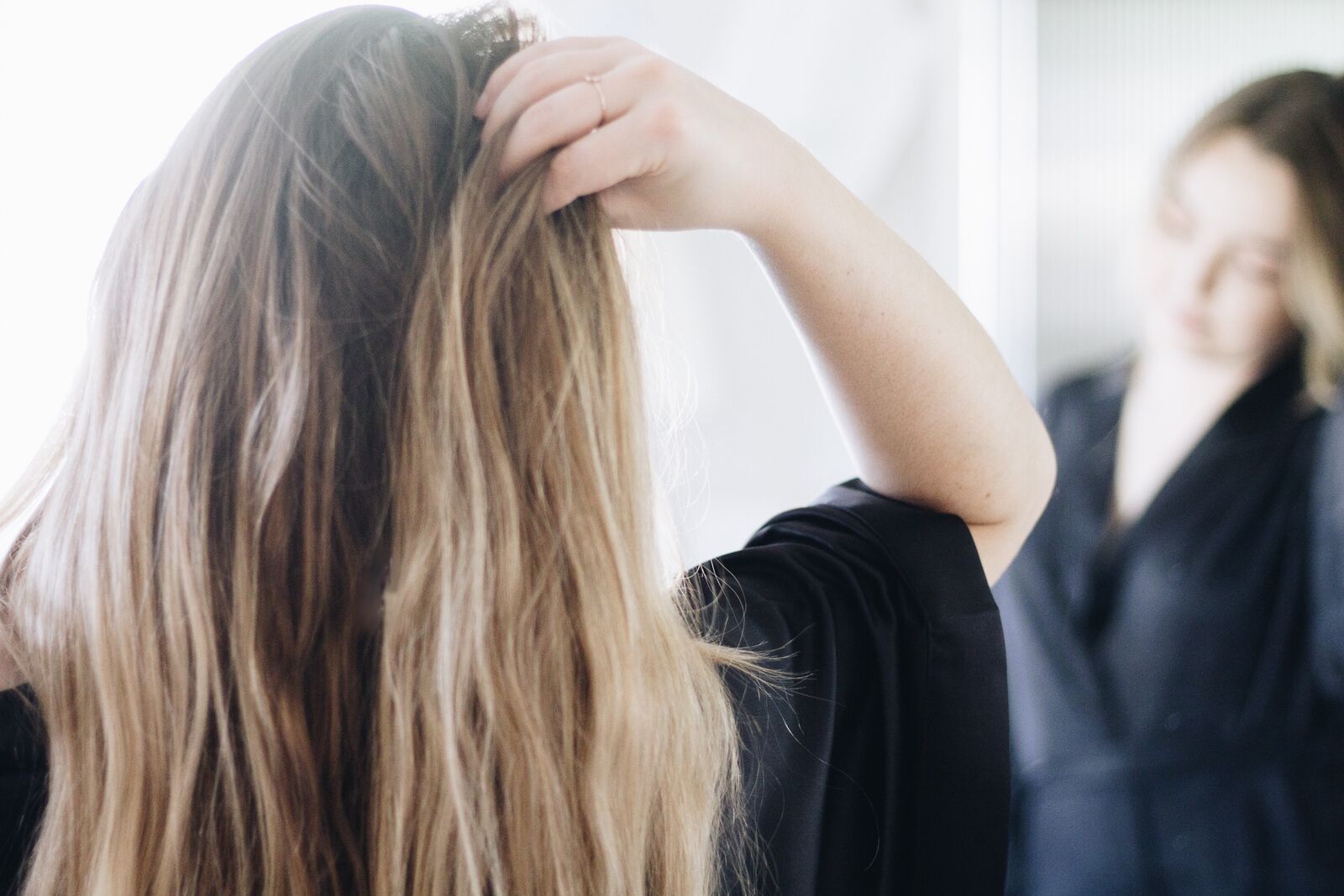 If you consider yourself to be someone with fine hair, you know the struggles that come with styling your hair only for it to fall flat within an hour. When you put time and effort into doing your hair, that's the last thing you want!
Learning how to achieve a certain hairstyle is all about knowing your hair type…kind of like how your skincare products should be chosen based on your skin type. Certain styling methods may work wonders for the girl with a thicker hair texture, but not so much for you…and vice versa! The key is to do a little research (and some trial and error) to find the products and methods that work best for your locks.
The good news is that if you have fine hair, you've come to the right place. We've done the research for you! Read along to learn some tips and tricks for adding bombshell volume from a fine-haired girl herself.
Blow Dry Upside Down
This tip might sound simple, but it's a game changer. Blow drying your hair upside down causes your roots to lift from your scalp, giving them more volume. The heat from the blow dryer will lock this into place so when you flip your head back over, you'll notice that your hair instantly has more body. Blow dry your hair this way until it's mostly dry, and then it's time to whip out your trusty round brush.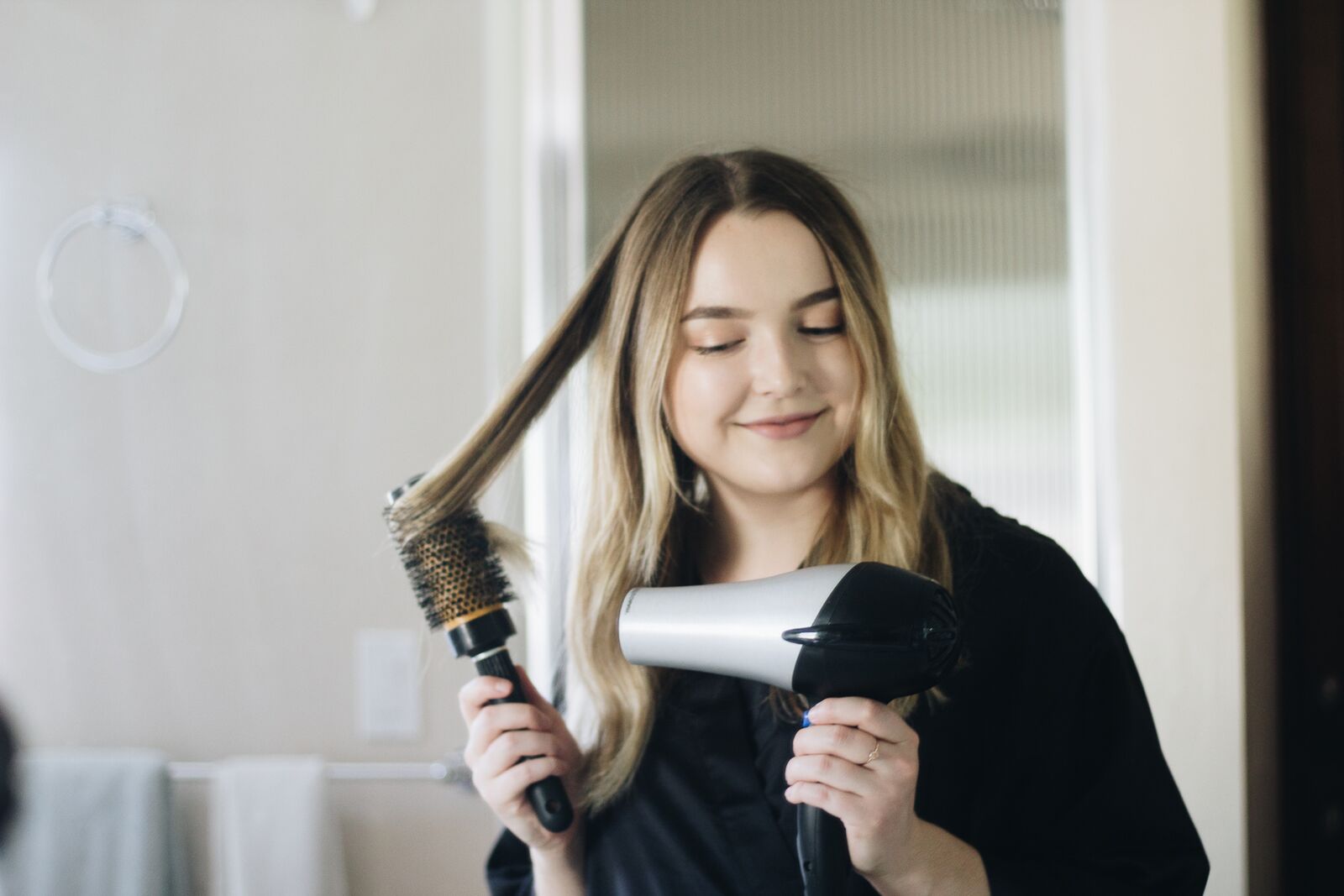 Round Brush
The secret to a salon-quality blowout is a good round brush (this one has great reviews!). Don't get discouraged at the beginning, because this will most likely take a little practice. Remember to start with smaller sections of hair and work your way up until you get the hang of it.
A good round brush not only gives you volume, but it also smoothes out your hair, giving it a sleek and pretty look. Plus, depending on the size of the round brush, you can add some loose curls (the smaller the brush, the tighter the curl).
Use A Volume Boosting Shampoo & Conditioner
The quality of the products you use is everything. Think of it this way: healthy hair = happy hair, and happy hair will be easier to style!
Redken makes an amazing volumizing shampoo and conditioner that is great for fine hair textures. These products are lightweight, which won't weigh your hair down…yet at the same time, they're super nourishing, which will maintain the health of your hair. It's important that if you're using a blow dryer and hot tools on your hair, you give it the TLC it needs!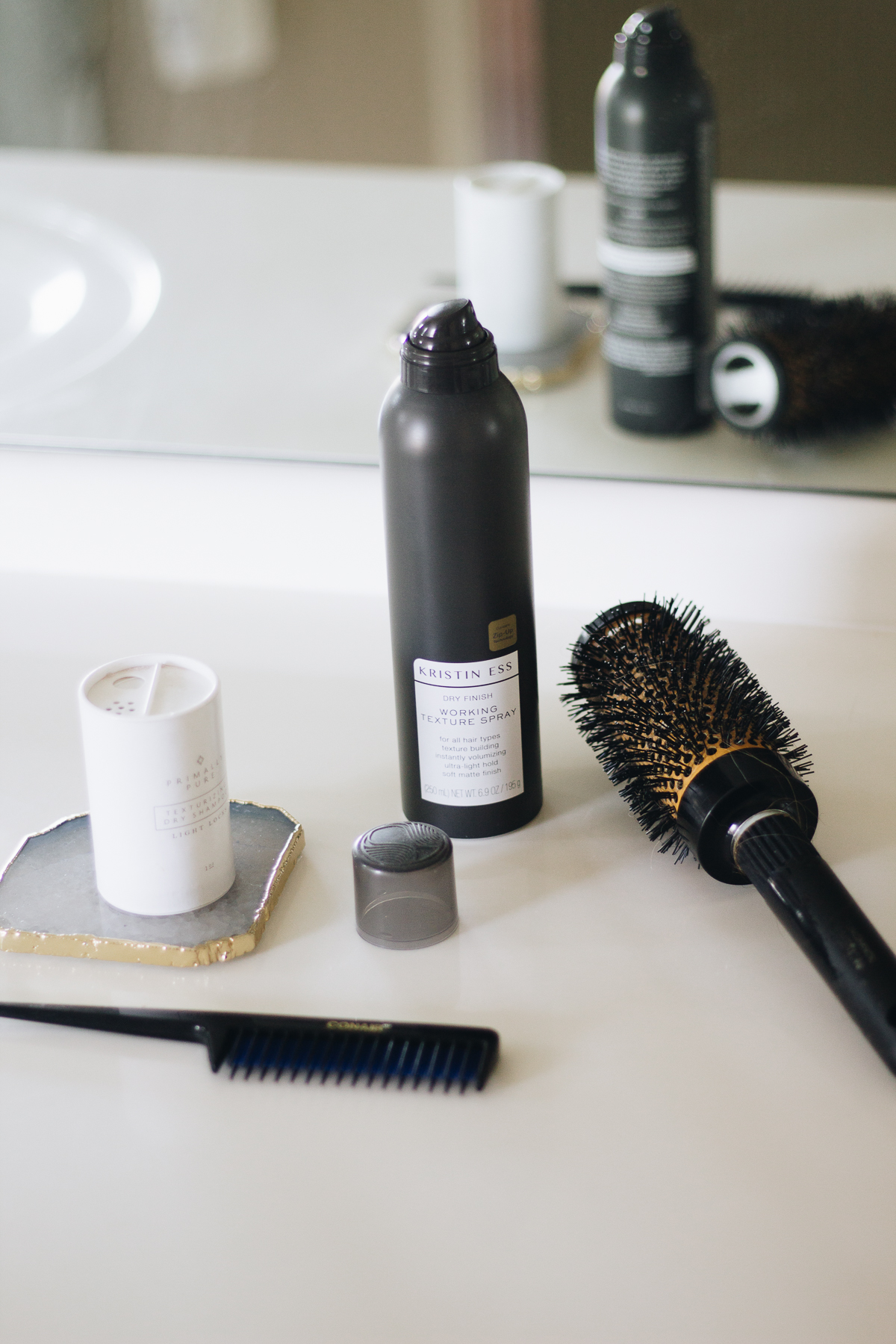 Spritz With Texturizing Spray
A good texturizing spray is an amazing way to add volume to your hair. After styling, flip your hair upside down (are you noticing a trend here?) and give it a good spritz or two. The spray will help to add some grip to your hair, which is perfect if you're going for a beachy wave look. Texturizing spray is also great for braids and updos, because it can help to keep the style in place without adding a crunchy hairspray look.
An amazing texturizing spray from the drugstore is the Kristen Ess Dry Finish Working Texture Spray – it's only $14 and it smells amazing!
Use Dry Shampoo
Dry shampoo is a girl's best friend. Whether you're wanting to freshen up your style or add some body to your hair, a sprinkle will do the trick.
However, it's very important to use dry shampoo sparingly. Despite the name, dry shampoo doesn't actually clean your hair…it just helps to make it appear fresh and clean. So, be super picky with the dry shampoo you use (many of them have harmful chemicals) and try to only use it at your roots when you absolutely need to.
An amazing option is Primally Pure's Natural Dry Shampoo, which contains Kaolin clay and organic arrowroot powder that help to absorb moisture while adding texture and volume. This unique formula also contains organic essential oils of grapefruit (has natural cleansing properties), lavender (soothes the scalp) and peppermint (stimulates hair growth), so you won't have to worry about damaging your hair. This is a great product to keep on hand when you hair needs a quick pick-me-up!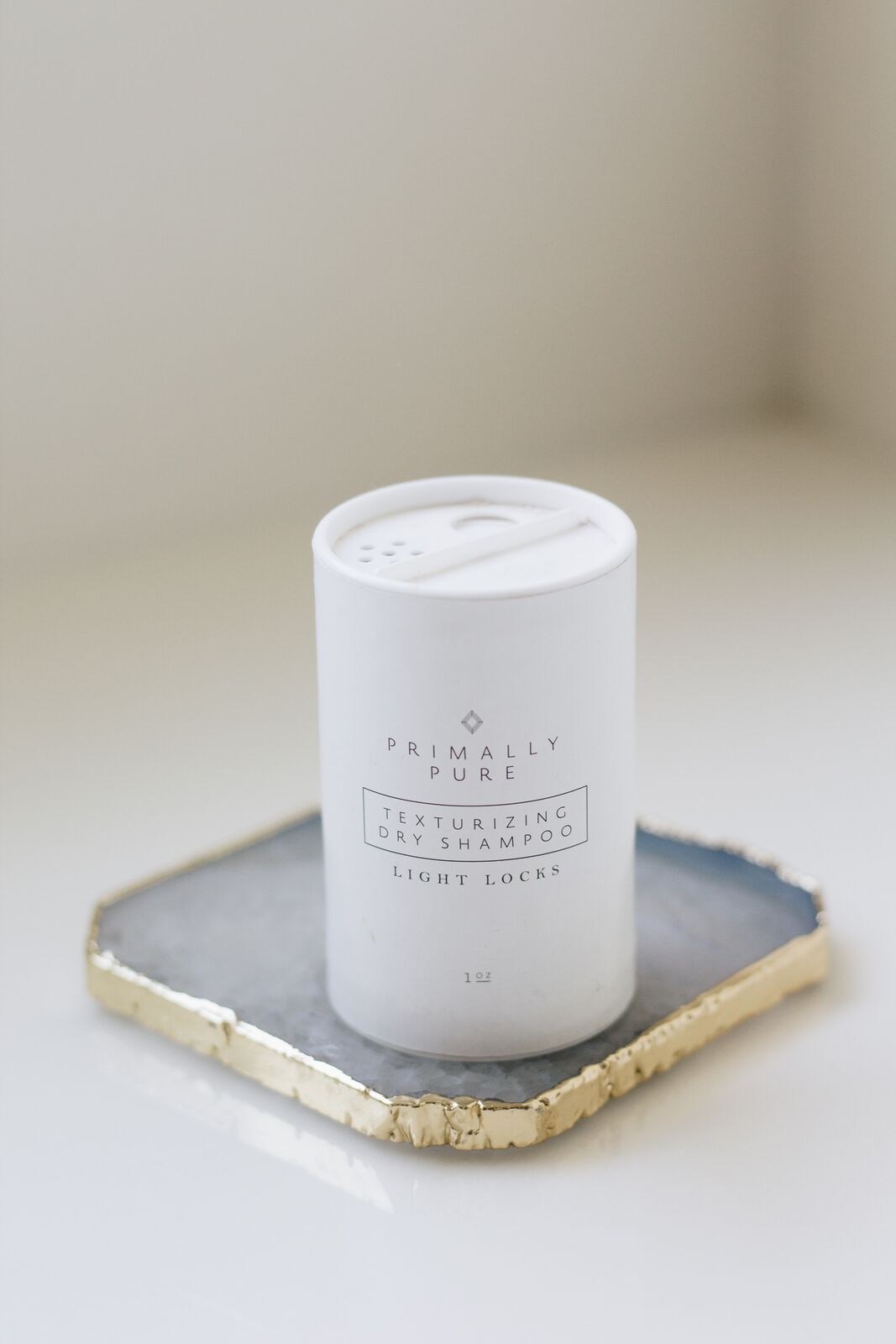 Apply Product Starting At The Ends
If you have fine hair, be very selective about the product you add to your roots. Anything that is super moisturizing (like oils and creams) will create buildup and weigh your hair down. Make sure you're taking care of your ends, but also maintain your hair's body by not applying anything super heavy past the midpoint of your hair.
Change Your Part
Last but certainly not least, switching your part is a great way to add volume to your hair in just seconds! If your hair is used to being parted the same way, it can start looking a little bit flat…so grab a comb and change it up! If you usually part your hair down the center, try a side part, or vice versa. You'll notice a big difference immediately!
And that's a wrap for our fine hair tips! Remember that practice makes perfect, so have fun trying out these different methods and finding what works best for you.
What are some of your volume-boosting hair tips? Let us know in the comments below!
Shop The Post