Hair
5 Simple Healthy Hair Tips
posted on August 9, 2017 | by Chelsea Becker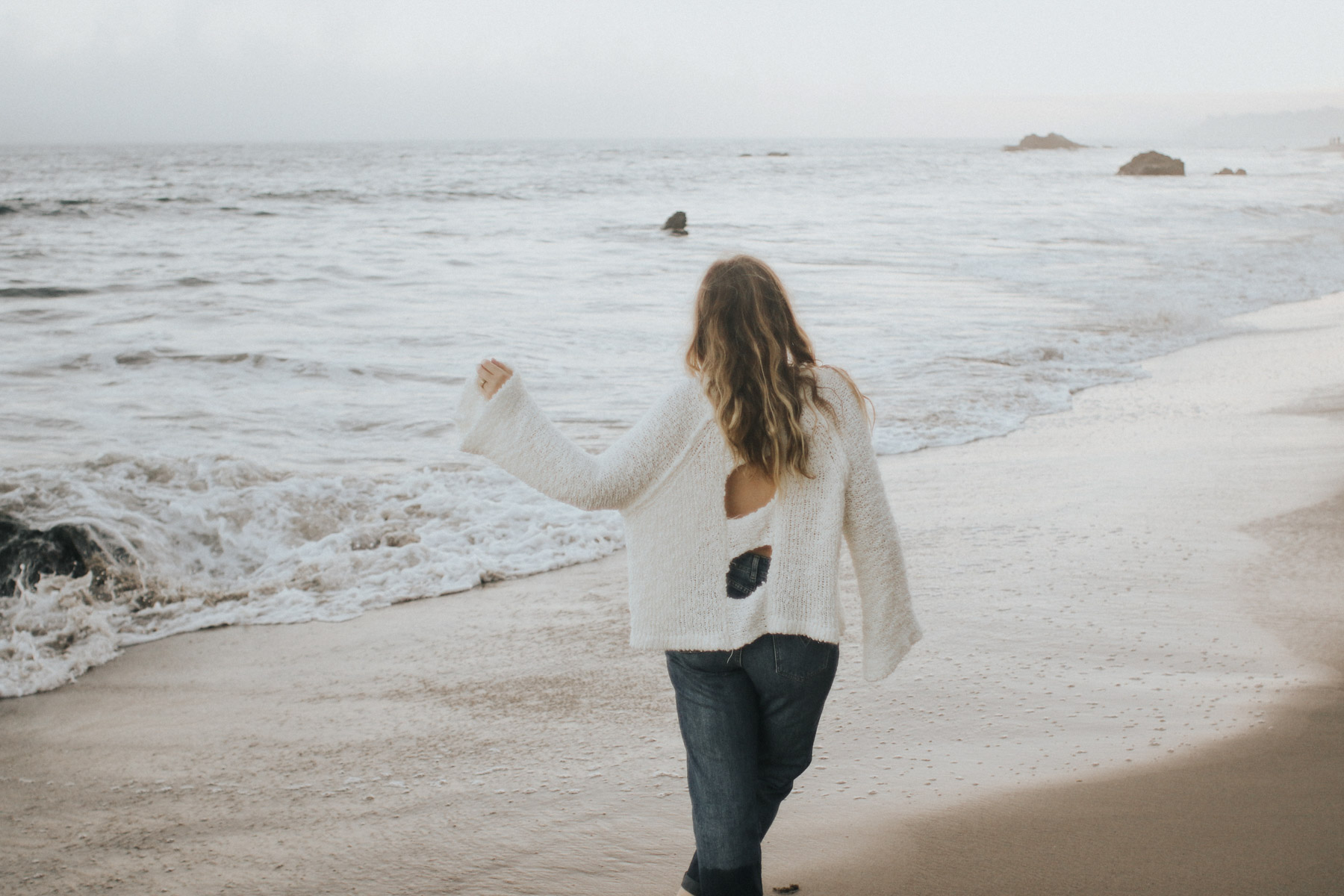 The battle for healthier hair is one that will probably never end, at least for me. And the older I get, the more I realize how important it is to start taking care of myself now, so I'm not trying to make up for lost time later. Lately, skincare has gotten all the attention, which is definitely important, but I don't know about you guys – after years of coloring, straightening and curling – my hair could use a little love. I've been doing my best to NGAF about having "perfect" hair everyday, and instead treating it better. So far, so good!
No heat
It seems like common sense that exposing my hair to heat over and over again would damage it, but it's so hard to eliminate it from my routine. Blow drying and constantly curling and straightening eliminates all the moisture you need for healthy strands. Overtime your mane will become rigid and brittle, which nobody wants.
So, what's the alternative? Let your locks air dry whenever possible. Also, experiment with styling substitutes like texture spray, top knots, and even scarf styles. I try to go at least 4 days a week with air-dried hair, and it's slowly but surely making a difference. I also threw out my straightener – messy hair is in, people!
Chemical-free products
Have you ever looked at the ingredient list of your hair care products? Yeah, those words are long and I have no idea how to pronounce any of them. It's a little scary to think I'm using those products every day, so I'm trying to pay closer attention to toxic chemicals and making sure they're not in my shampoo and conditioner (along with my entire beauty routine). A few of the worst chemicals to look out for include: sulfates, potassium sorbate and retinyl palmitate. I've heard decent things about The Honest Companies' hair products, which I just ordered myself, and have made the swap to a clean dry shampoo as well.
Limit coloring
I'm not going to tell anyone they shouldn't color their hair anymore because that's a massive lifestyle change, not just a small tweak. However, with side effects ranging from dryness to hair loss to toxic exposure, putting some more thought into how frequently you color is a great first step. I've been on the natural balayage train for a couple years now and it's been such a blessing. I went from coloring my hair every 8 weeks to twice a year! My wallet is happier, too.
Wash and wet less
You've gotta do you here, but just remember that you likely need to wash your hair less than you think. I actually have oily hair and have trained it to produce less oil by washing it less (every other day). The more you can go au natural, the better. My hair dresser told me to wet it less too. On the days that I'm not washing it, I do a top knot before getting in the shower. Less brushing/breakage and exposure to warm water.
Small changes
If you're not ready to make a drastic change, baby steps are the way to go. Take a few days a week off from heat, deep condition your hair every once in a while to avoid dryness, and do an audit of all your products so you can start to swap things out when you're ready. Your hair will thank you!
What healthy hair tips are you hoarding? Share with the class please!