Entertaining
5 Tips for a Bohemian-Inspired Outdoor Dining Area
posted on August 10, 2017 | by Amanda Holstein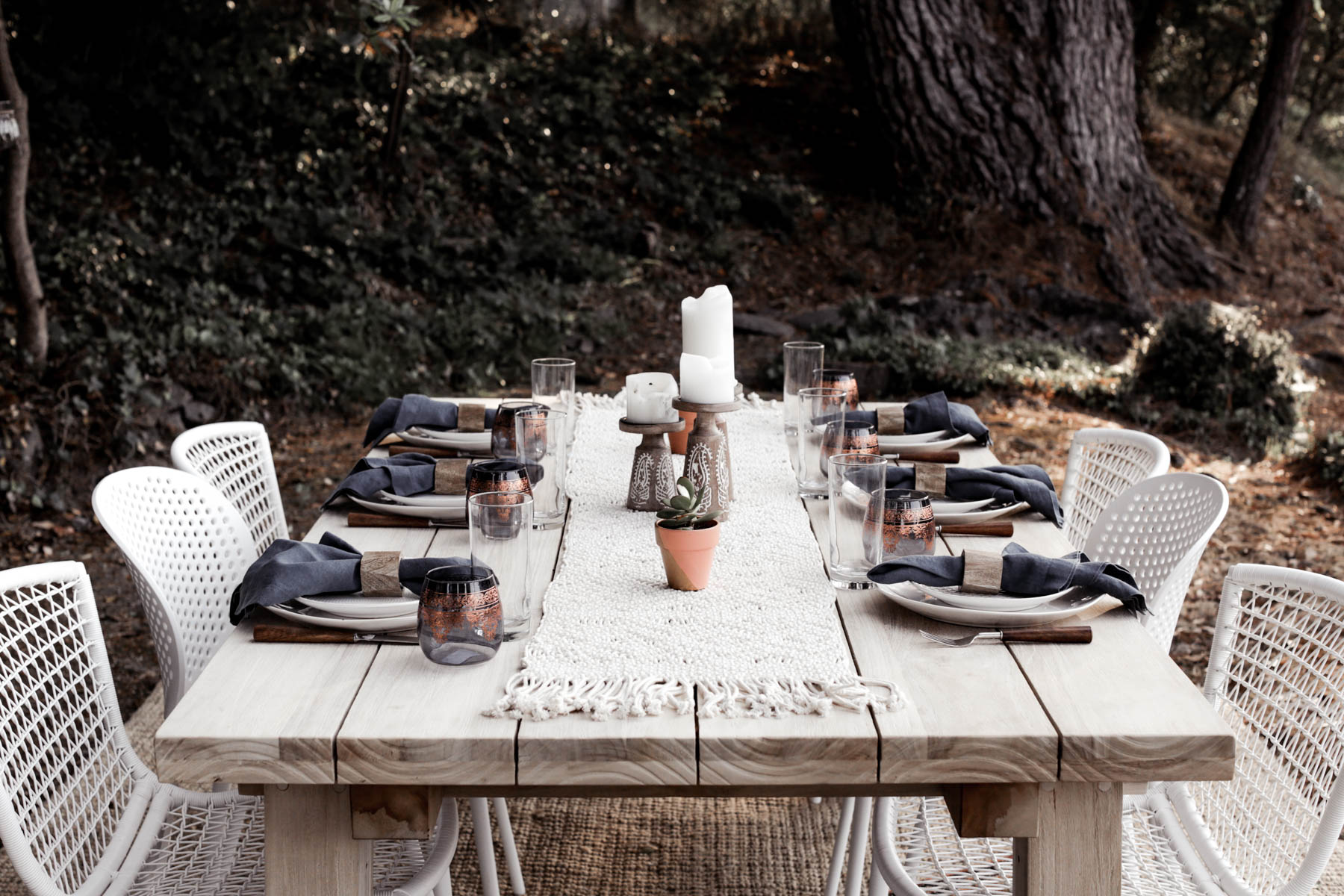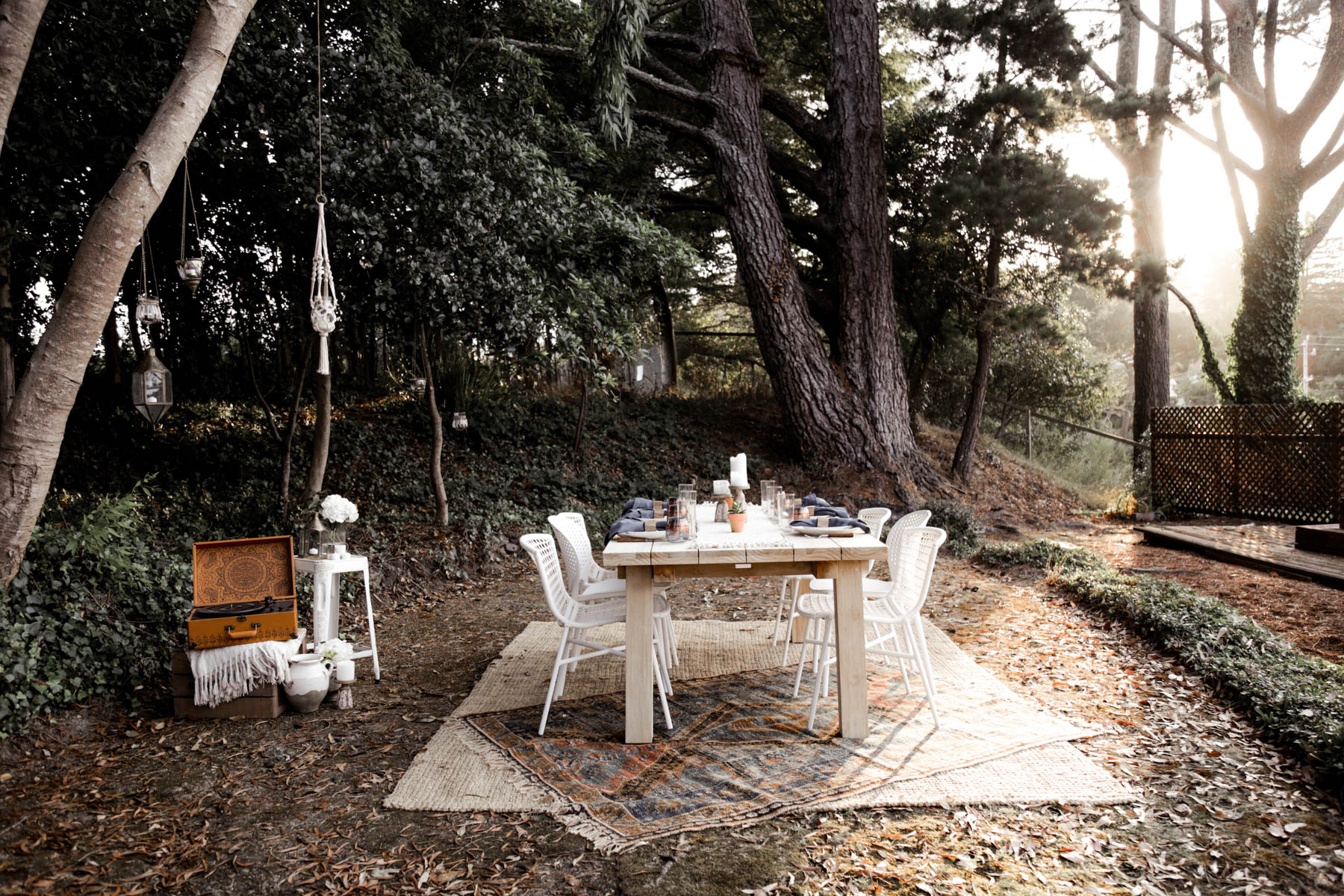 If you're lucky enough to have some outdoor space, then it's time you take advantage. Rather than throwing together a plastic table and some folding chairs, why not create a space that's a true extension of your home? If you have a soft spot for that polished bohemian look, then you're gonna love this dining space. Find out how to achieve it below in today's partnership with #ArticleHosts!
1. Start with a real wooden table.
There's really nothing better than furniture made of 100% real wood, especially when creating a bohemian vibe. I suggest going for a table that can work with a variety of styles, so you can change it up over time. If you're looking for a solid, outdoor dining table that will last you years, I highly recommend investing in this table from Article. When I say it's solid, I mean seriously solid. This is one of those tables you'll carry with you forever. Plus, the light, neutral wood is super versatile and can easily transition as your style changes.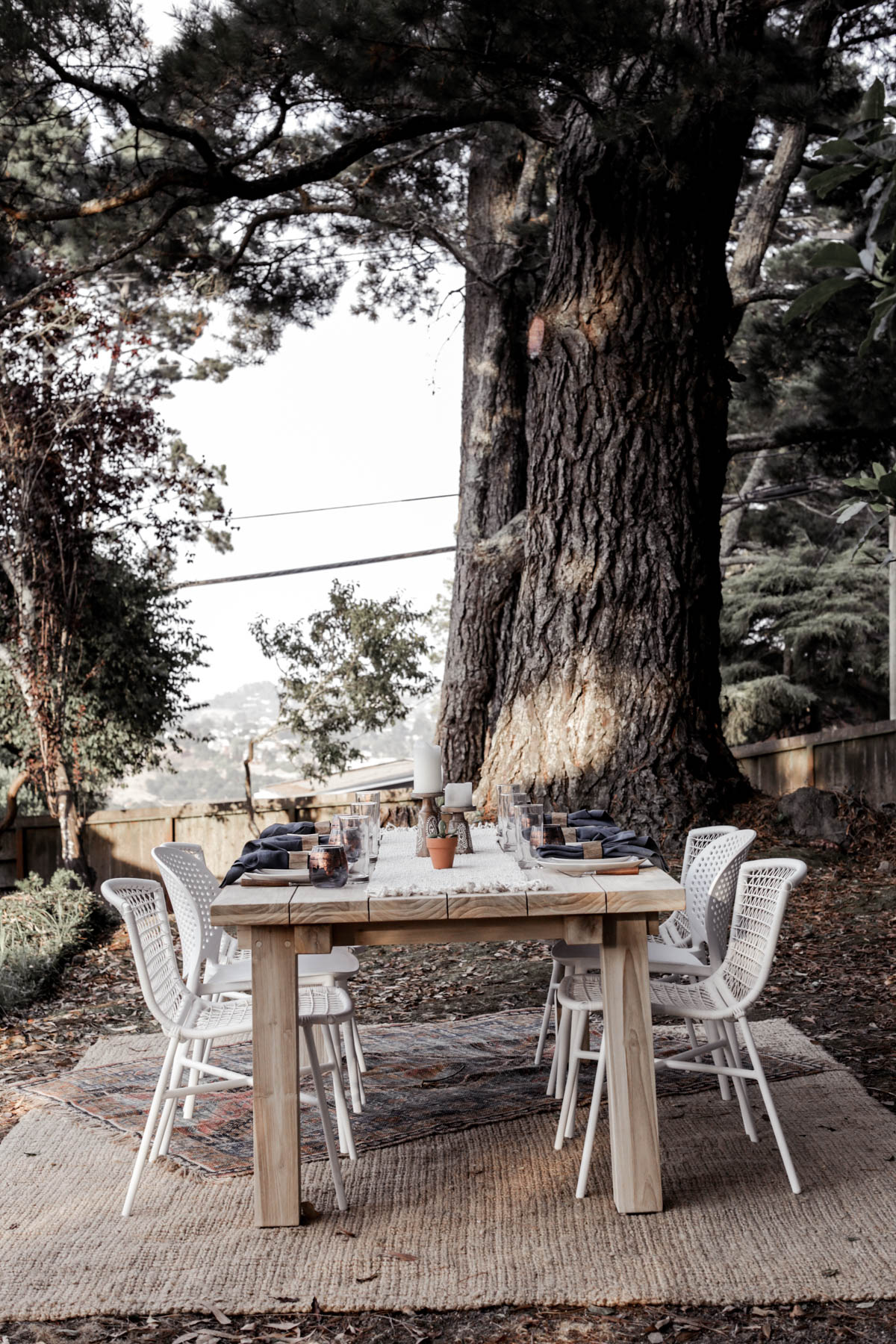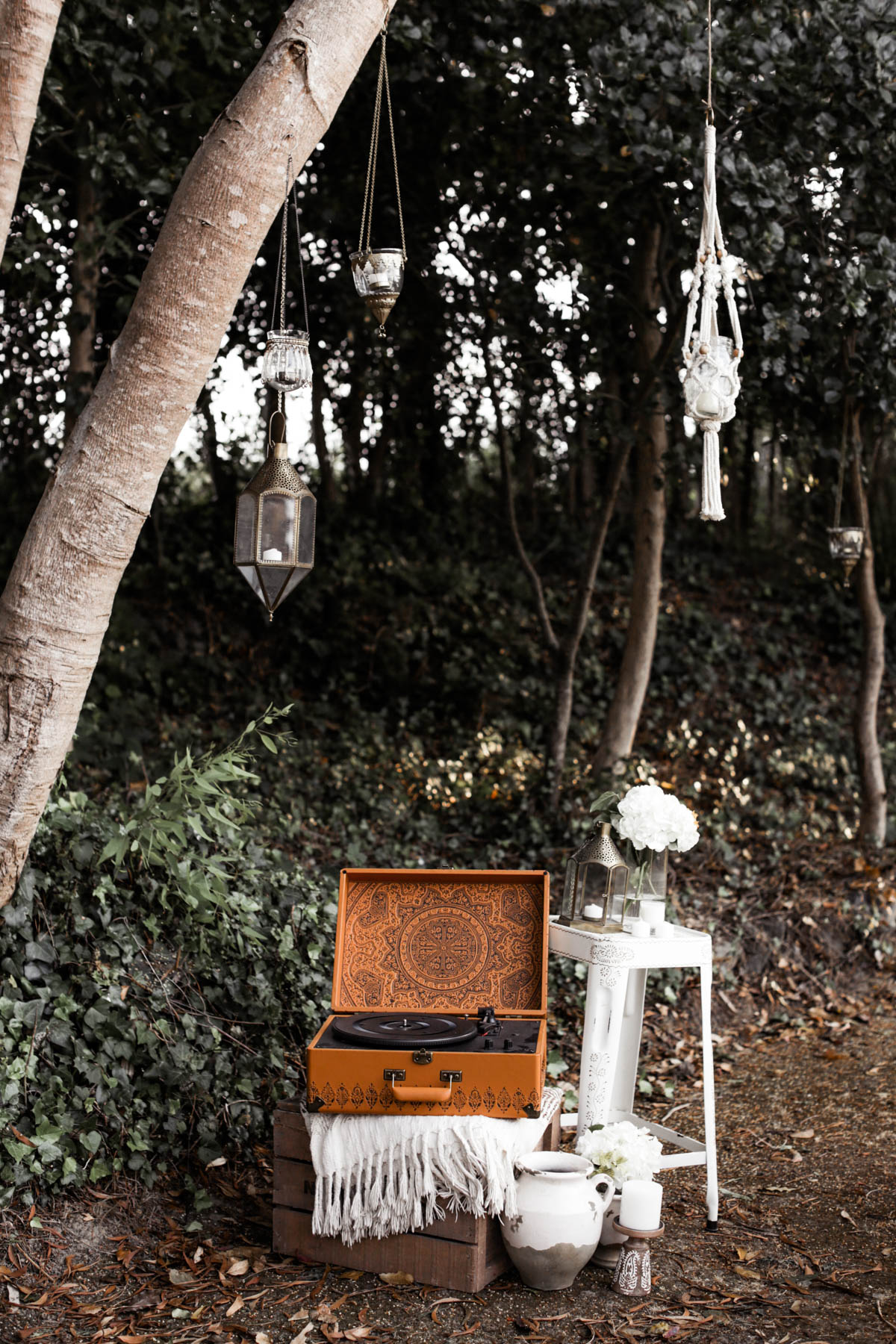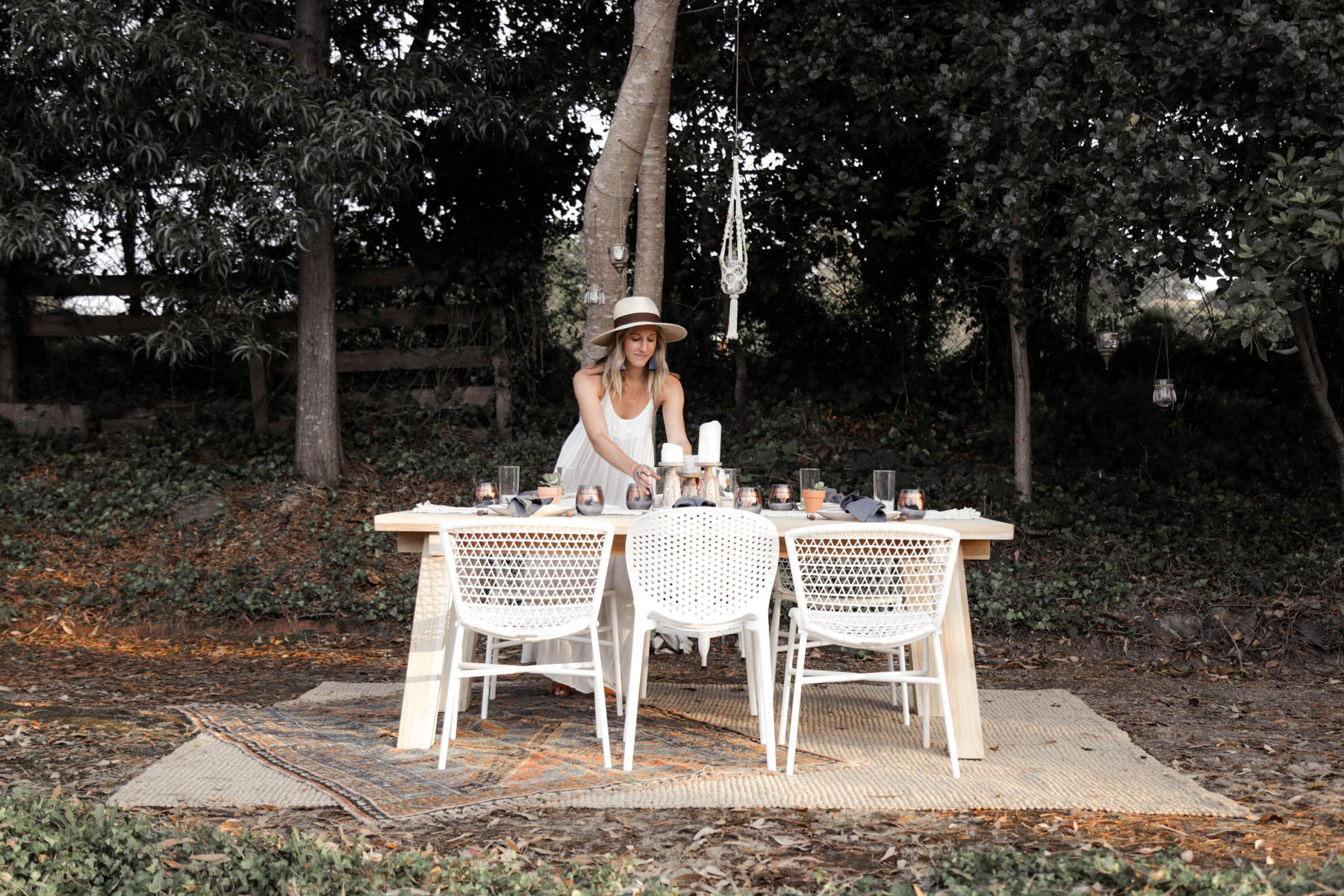 2. Mix & match your chairs.
Playing with a variety of dining chairs adds an eclectic touch. You could go with different colors, or keep things a little more seamless by sticking with one color and varying the silhouette. Article makes some really fun outdoor chairs. Their dot chair comes in tons of fun colors, which would be fun to mix and match. I went with a couple of the dot chairs in white and mixed them in with these woven chairs.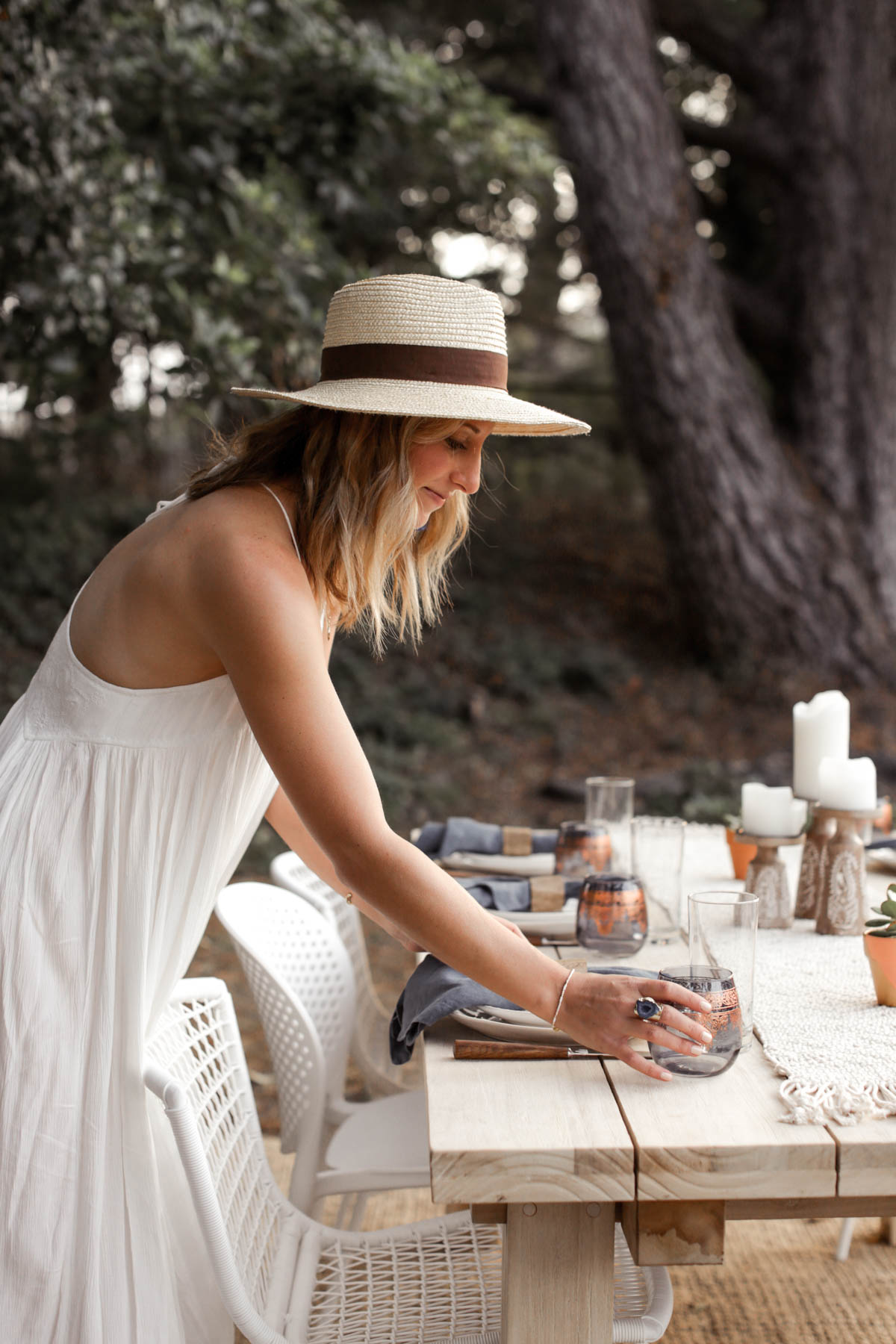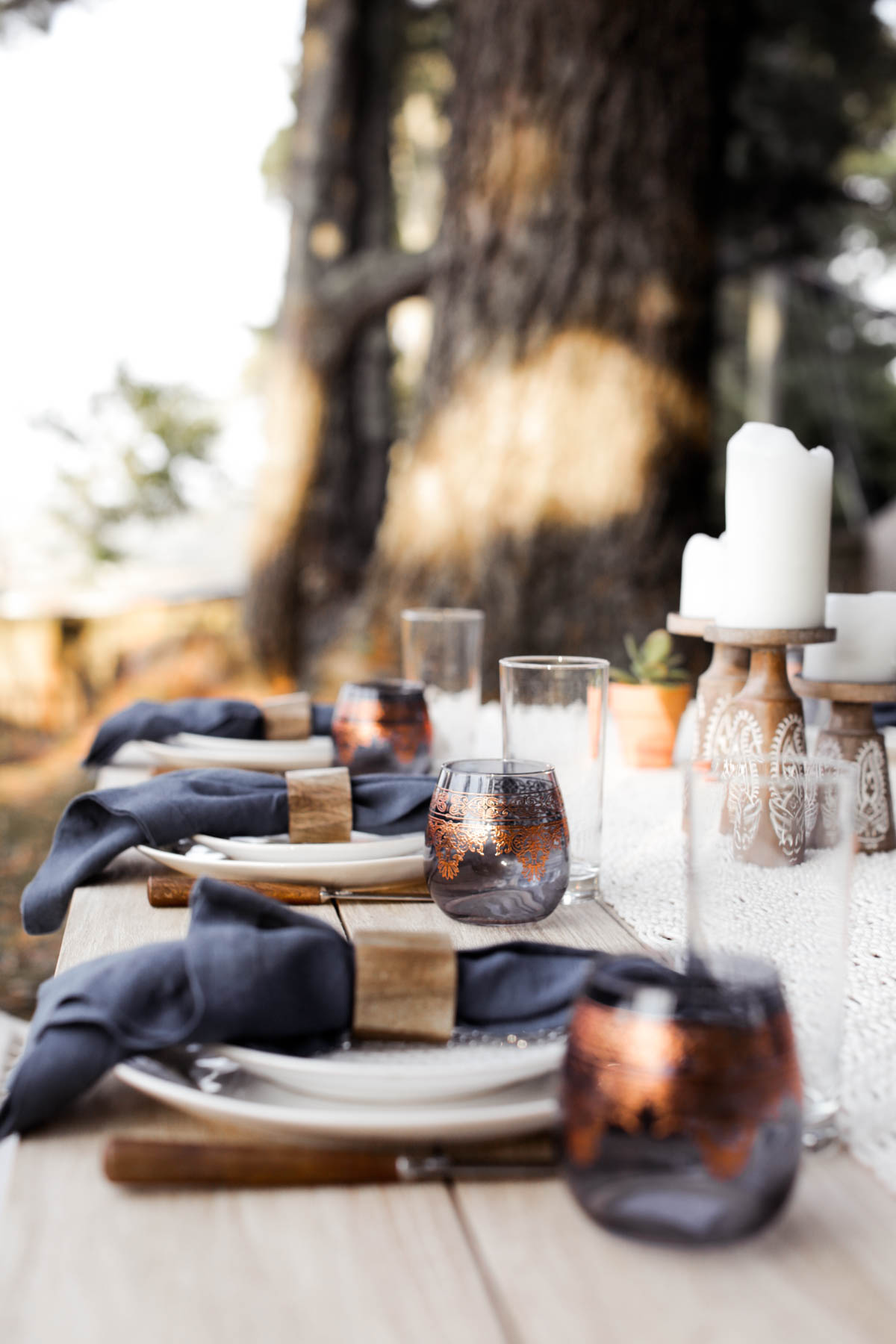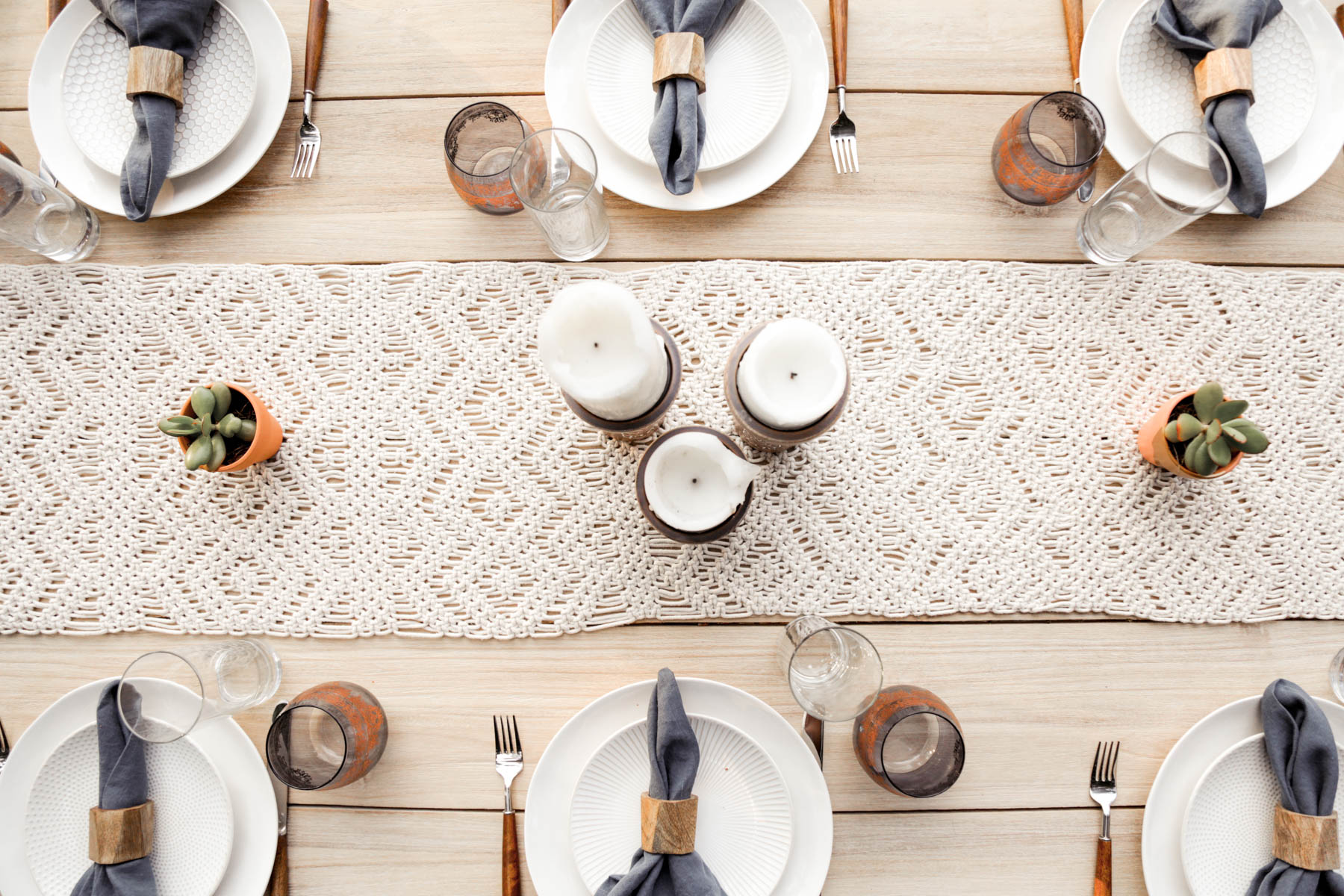 3. Add prints and textures.
A great way to create that bohemian look with your table decor is by bringing in boho prints and natural textures. These moraccan-inspired stemless wine glasses and these carved wood candle pillars take care of the prints. As for texture, I always suggest throwing in some macrame, like this table runner (only $39.99!) and this plant hanger. Wood accents are another great texture to bring in. I'm obsessed with these geometric wooden napkin rings and this wooden flatware. They add the perfect touch of boho!
4. Layer your rugs.
Layering rugs under your dining table is another great way to add some prints and dimension. I started with a basic jute rug (8×10) to frame the space. Then I layered a bohemian-printed rug (5×7) on top and at an angle to create that effortless vibe. I love how it turned out!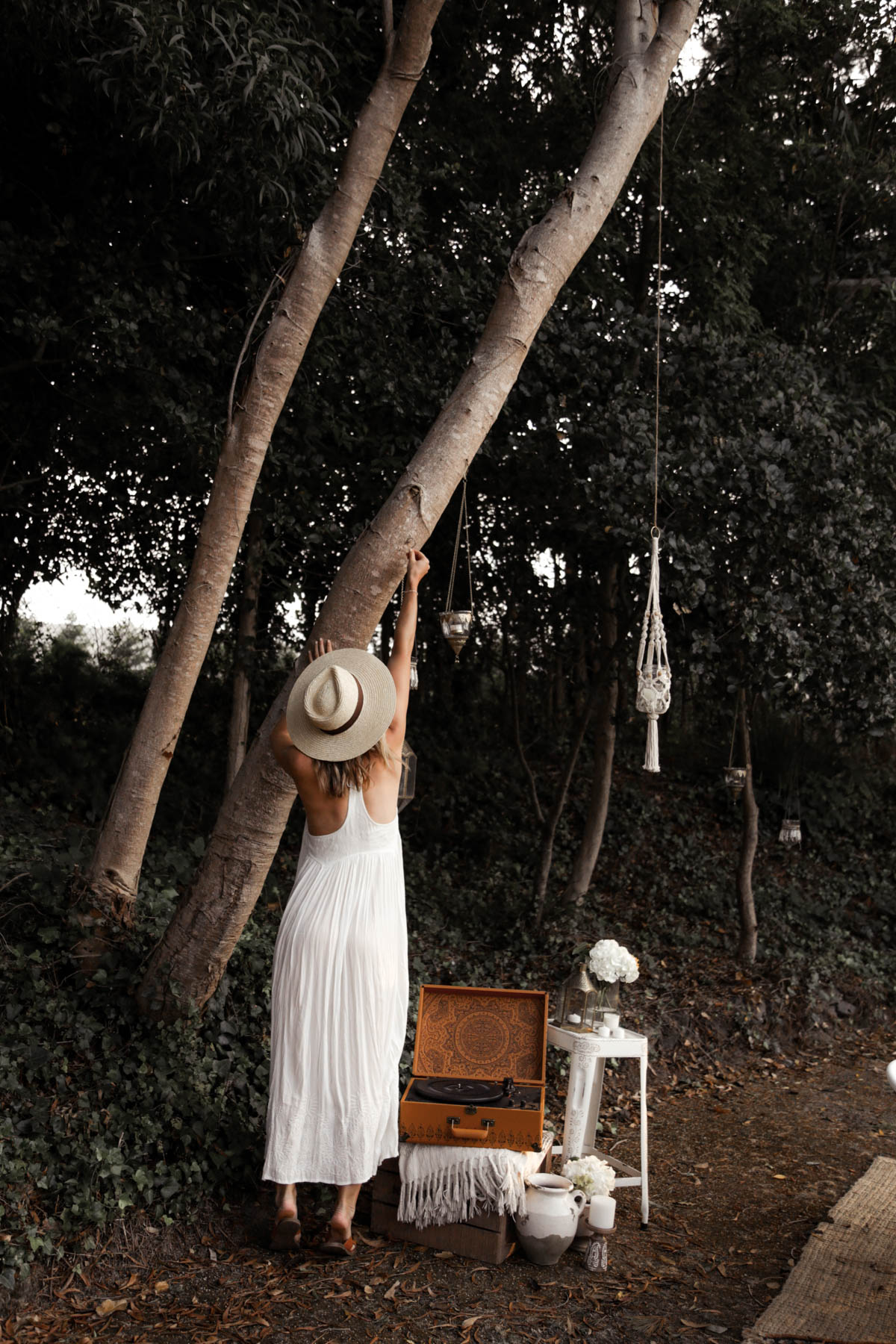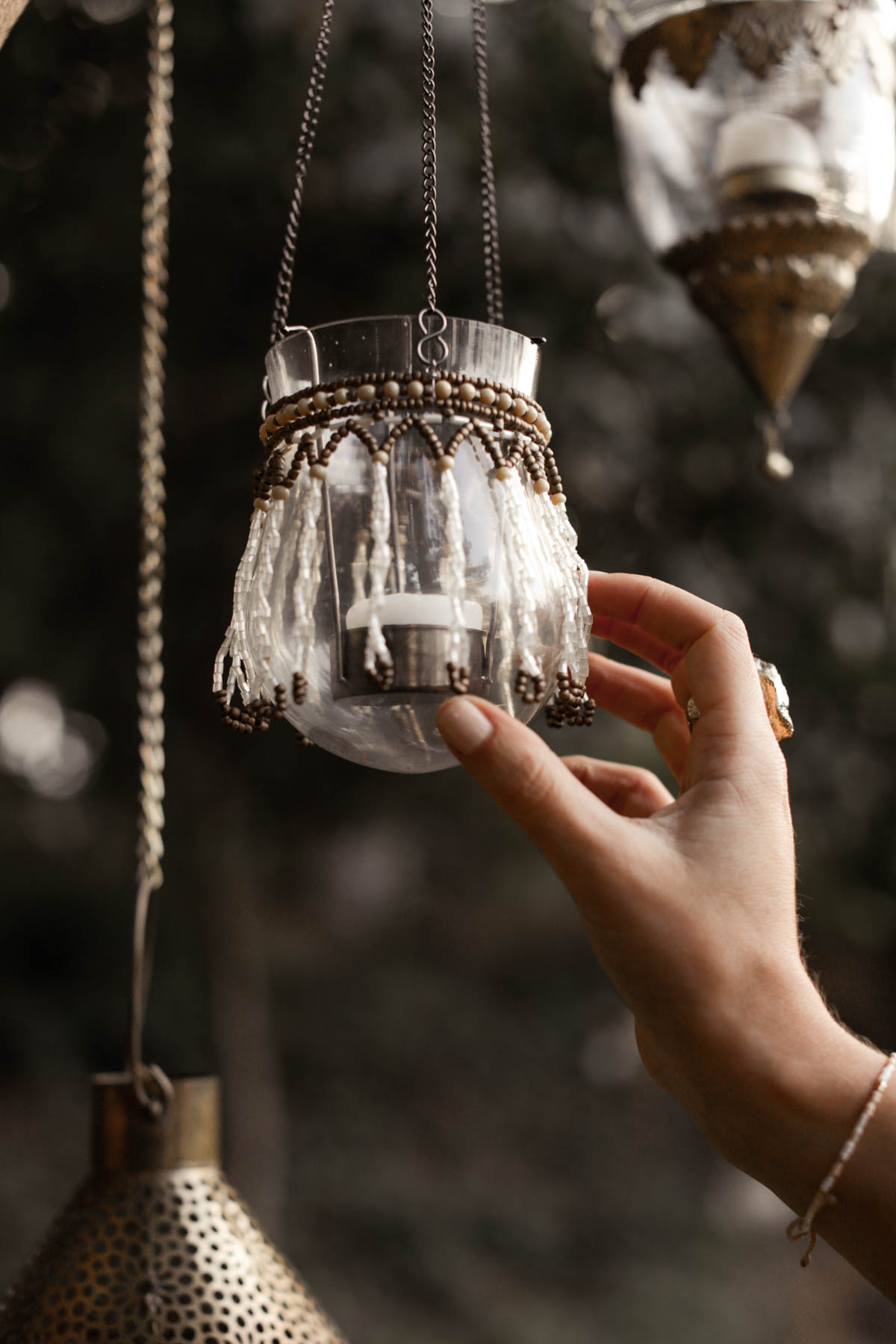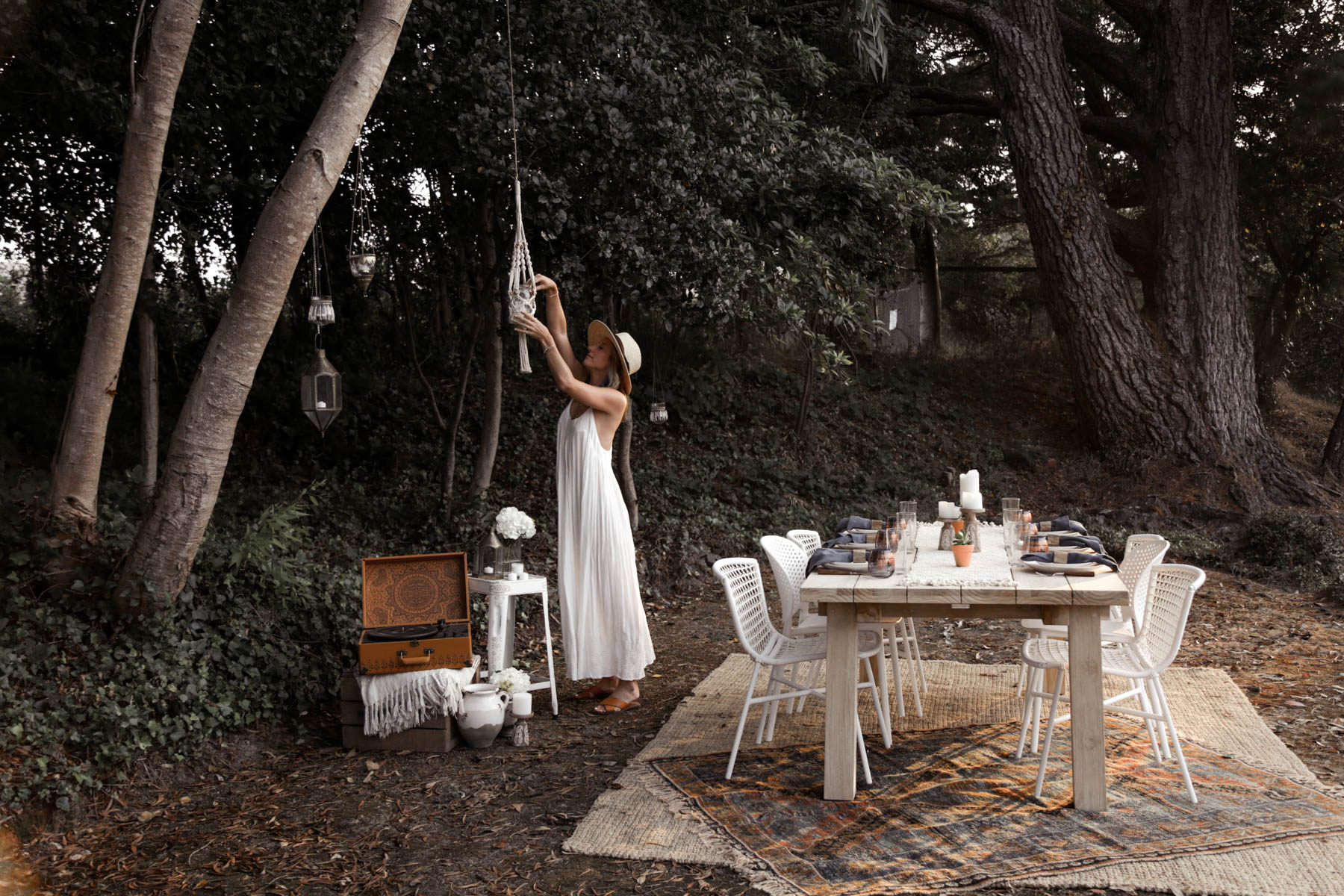 5. Decorate with hanging lanterns.
Nothing says bohemian more than Moroccan-inspired hanging lanterns. Hang them from a nearby tree and don't worry about spacing them out perfectly. The more random the better. I mixed in some texture with these beaded lanterns and varied the size with these larger ones. To hang them from the tree, I simply used some extra screws I had lying around and quickly drilled a few into the tree trunk.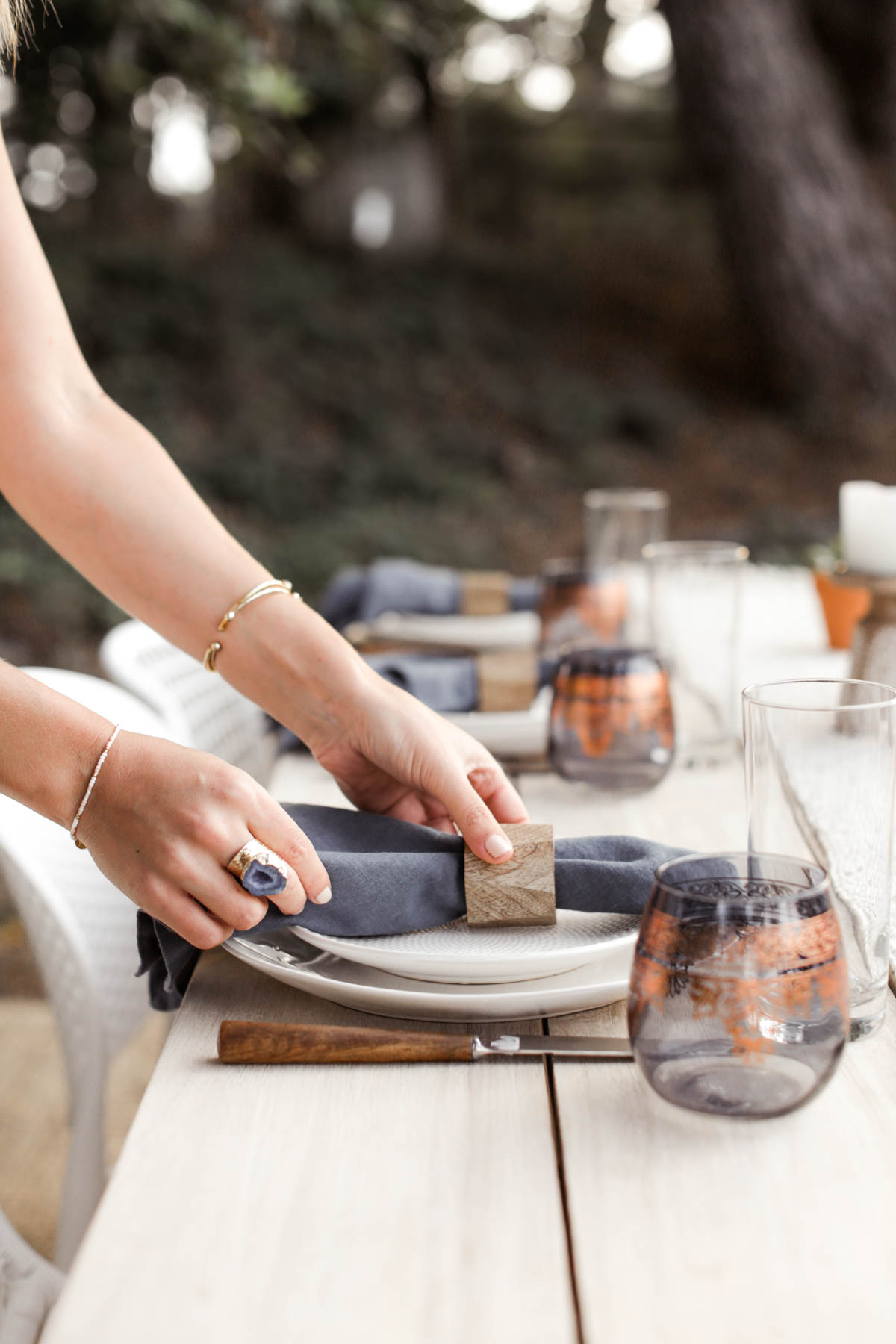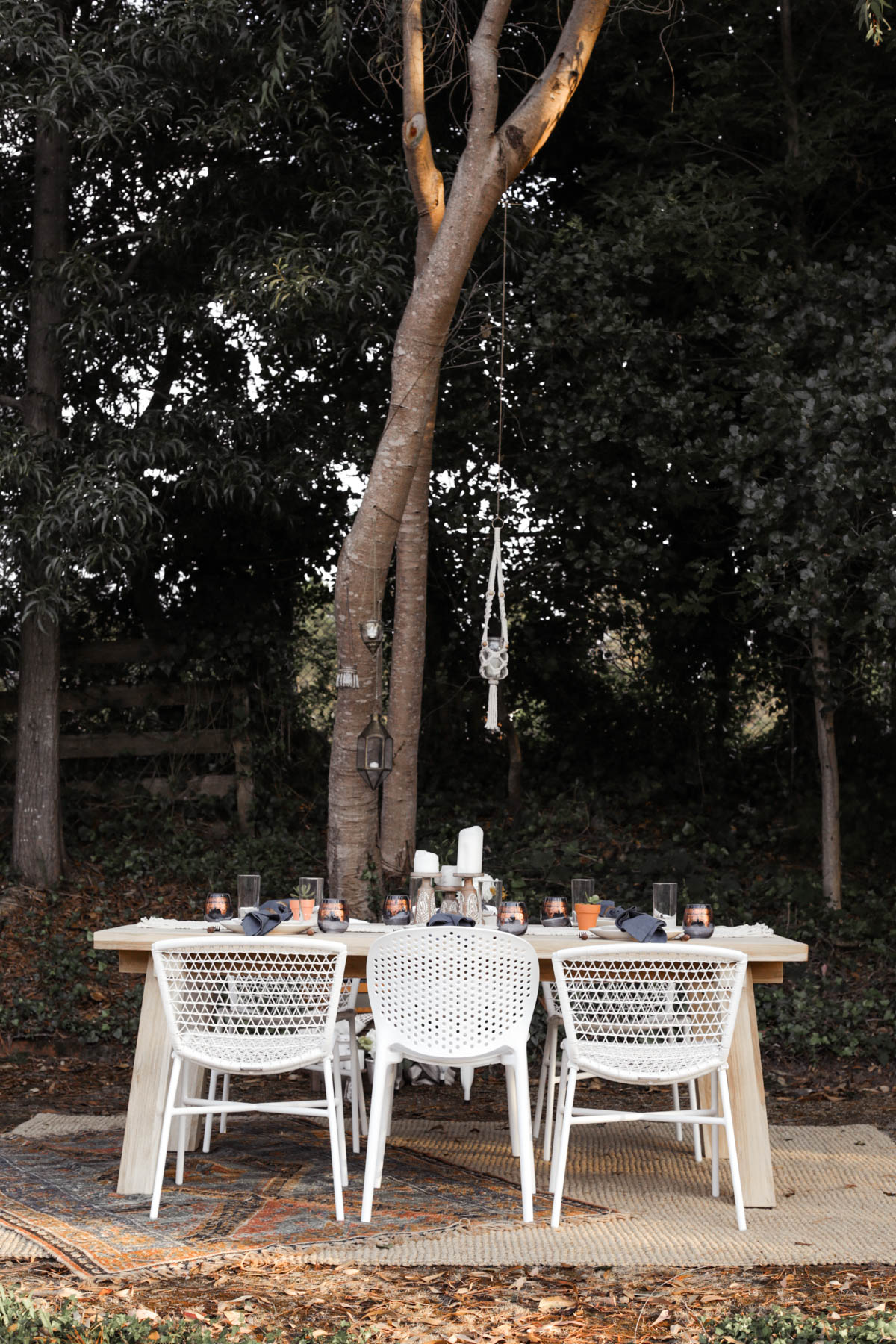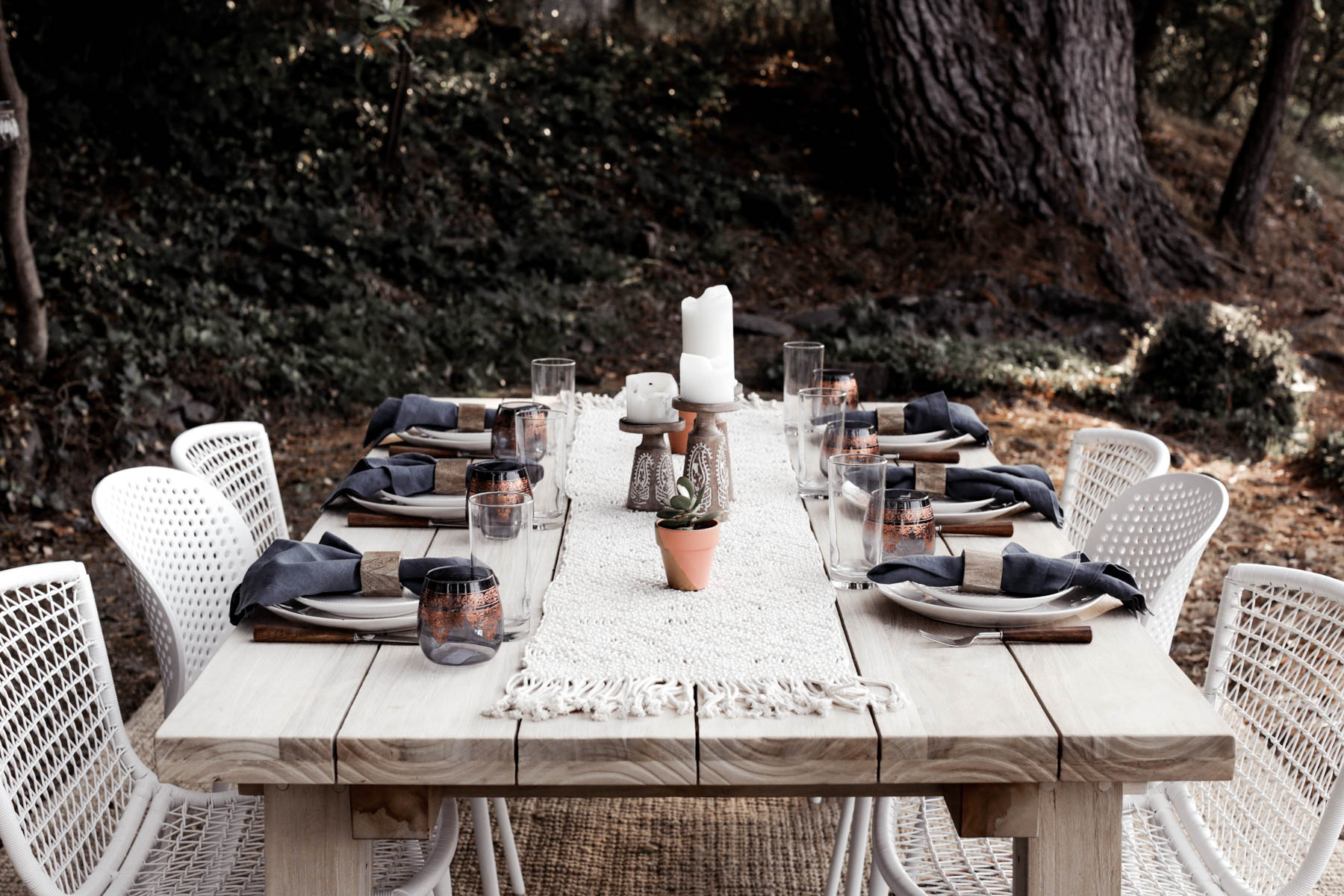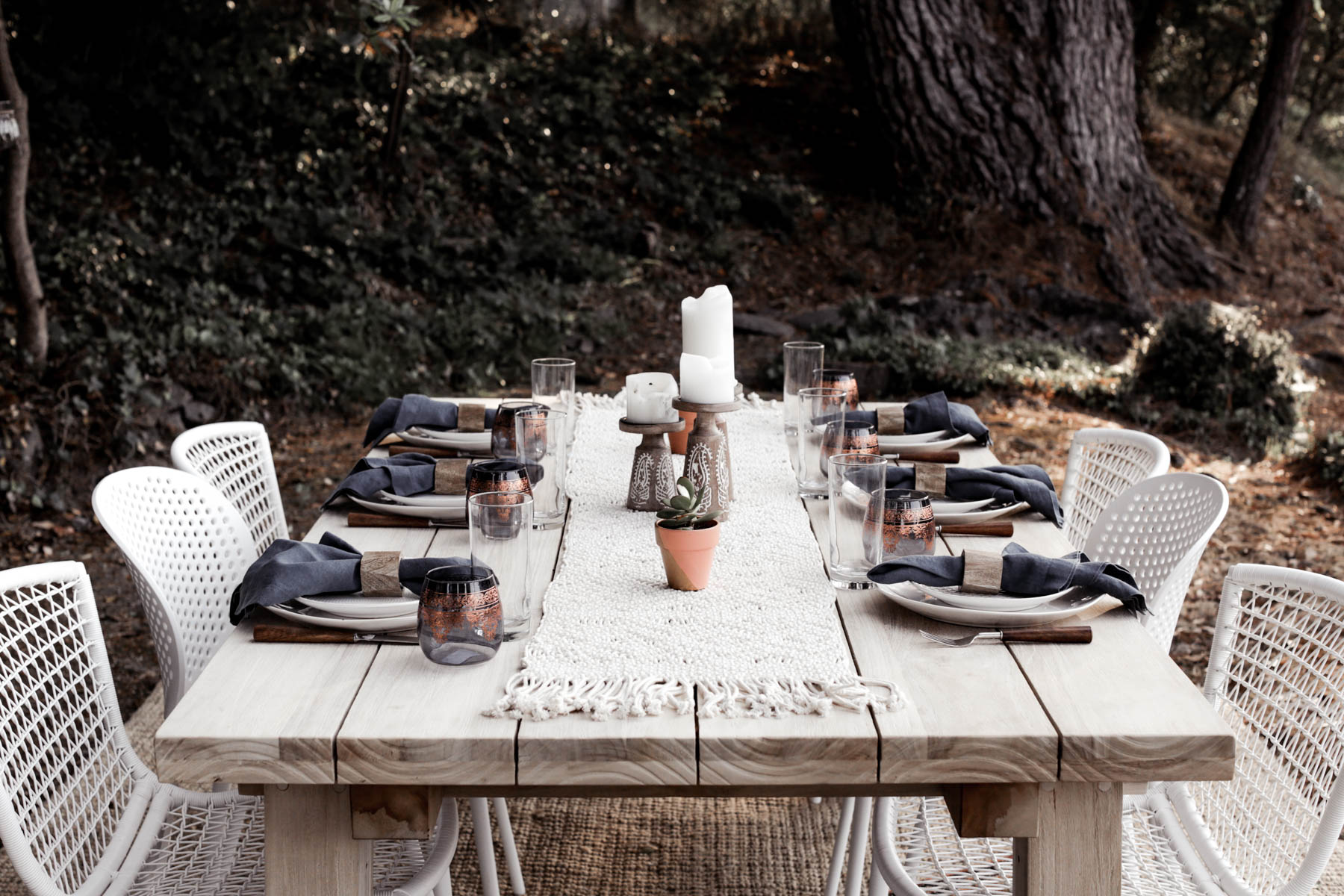 Thank you Article for sponsoring this post!
Shop The Post