Career Advice
How to Rebuild Your Career During COVID-19
posted on August 21, 2020 | by Alyssa Abel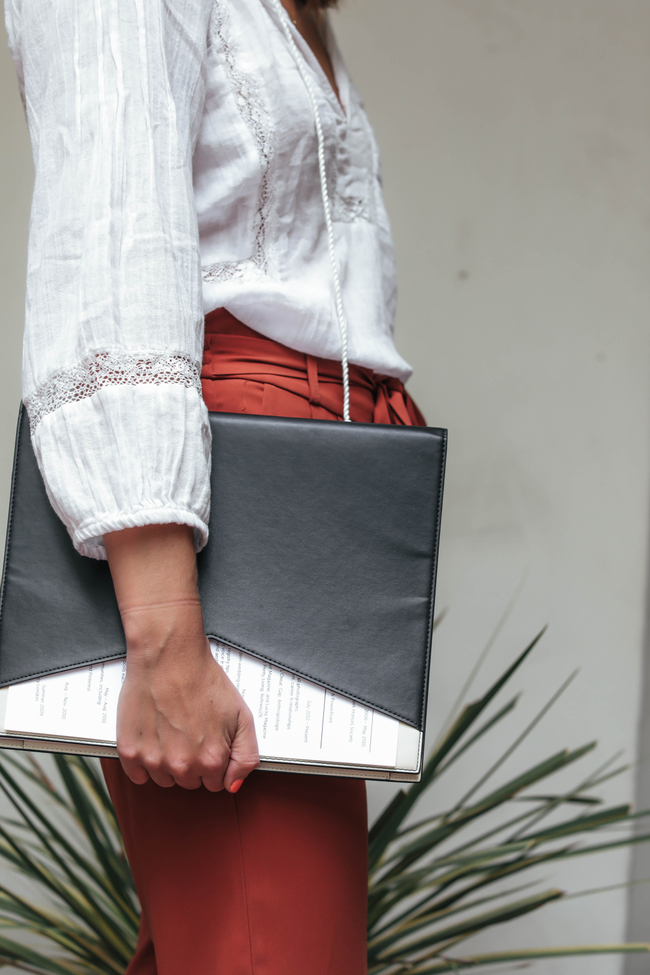 It's no secret that COVID-19 has created many roadblocks on the career spectrum. Some of us have experienced inevitable layoffs and unemployment, while others can't figure out how to start their careers during such a tumultuous market. But it's possible to advance your career despite the pandemic's impact. With a few tips and tricks, you can put your best foot forward.
Here's a look at job application tips, employment ideas, and how to score your next position during COVID-19.
Where to Find Current Job Positions
It may seem like there aren't many opportunities available online. That's especially true if you have a niche skillset. It's also become common for some websites to become overrun with remote work scams. How do you find a job when you have to navigate these obstacles? Don't worry. You can employ various tactics to put yourself out there as an ideal candidate.
Try LinkedIn, Handshake, Indeed, Glassdoor, and any other reputable platform that hosts job listings. You should also send feeler emails to past contacts. Your old co-worker may have a new opportunity for you. It's also smart to think about which industries need workers now and adjust your current goals accordingly. 
A creative outlook will propel you forward. Take note that some jobs may fall through even though you've already applied or interviewed. But if you maintain communication with a company that denies you a role, it's far likelier you'll be a frontrunner for a job that pops up a month later. It's not an ideal situation, but it's better than a hard rejection with no potential future.
Keep an eye out for potential scams. If a company doesn't have any online presence or reliable contact information, move on.
How to Nail the Application Process
It may have been a while since you've last applied or interviewed for a position. You should polish yourself on standard techniques and etiquette, as well as pandemic-specific procedures. In almost all cases, you can expect to communicate with recruiters online. Emails, calls and videos will be key. Fortunately, job applicants find virtual interviews to be much less stressful experiences overall.
Make sure you have an updated resume before you apply for any jobs. You'll also want to create a new cover letter tailored to each specific position. Always chat about how your strengths can create better outcomes for any given company. While you shouldn't exaggerate or embellish any skills, be confident enough to expand on your plusses.
Actionable Tips for Interviews
Always prepare for an interview beforehand. Review the position's requirements and learn about the company to appear as interested as possible. Read your resume until you can discuss your experience without hesitation. You can even set up a practice video interview with a friend to work through any kinks. Be sure to dress well, too. A business-appropriate top could move you forward.
Send a thank-you email after you leave an interview. This effort can make potential employers see you as an ideal candidate even if you had a poor interview. If a recruiter doesn't offer you a position, it's still best to express your interest so you can maintain a conversation. Tell the company you'd love to know about any other opportunities that may come up. This way, you have a chance of putting yourself in the running for future roles.
Consider these job application tips during COVID-19. As long as you job hunt like it's your job, you'll be ready for anything. 
A Few Ways to Reinvent and Rediscover
You can also use this time to reinvent and rediscover yourself as a person. Do you want to make a career switch? This opportunity could help you learn a new skill or trade that leads you to valuable life experiences. It's often stressful to deal with a job hunt — so you don't have to make a full career switch. But more education has never hurt anyone. In fact, it's always helpful.
You should strive to learn in-demand technical skills like people management, video production and language translation if you want to bolster your resume. You could also develop more personal abilities like organization and timeliness. It's all about how you can improve yourself as an individual and an employee. All businesses love to see applicants who strive to learn new talents.
Consider These Job Application Tips During COVID-19
There's still hope for job applicants despite COVID-19. It may be a more complicated process than usual, but it's always possible to land a new role. Use these ideas and suggestions to navigate your job hunt properly, and remember to keep an open mind and a positive attitude. Soon enough, you'll find a perfect fit.