Styling Advice
How to Layer a Simple T-Shirt
posted on April 18, 2013 | by Amanda Holstein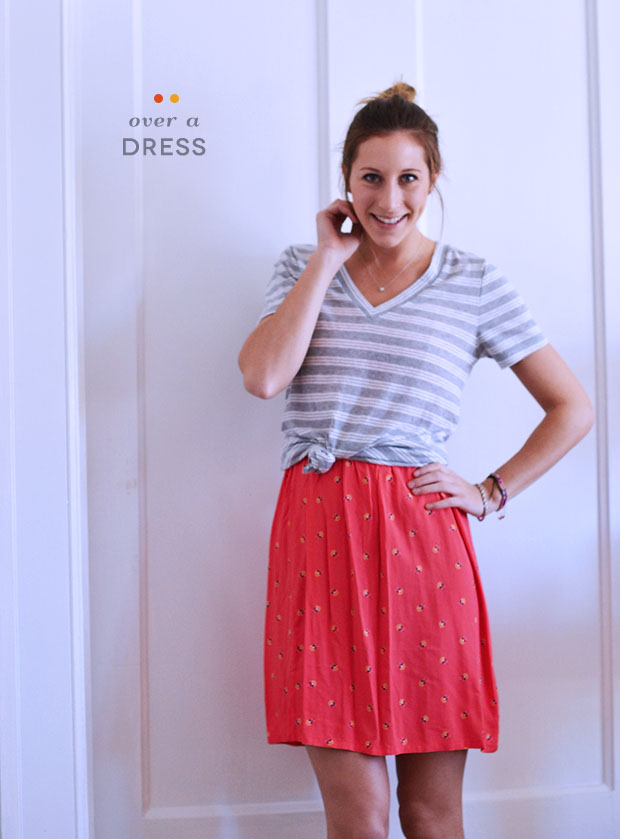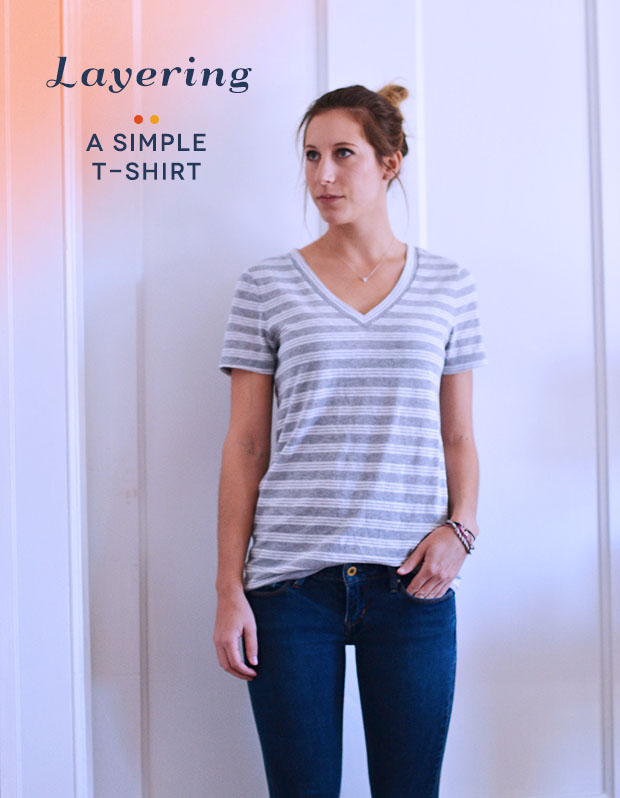 Everyone needs a few simple t-shirts in their closet. Not just for those days when you're too lazy to put together an outfit, but they are perfect for layering as well. A well-fitting t-shirt can complete just about any look, and the best part is, you can find them for super affordable prices (which means you can get as many as you want). This Old Navy Tee is only $9.50 and is on sale for $7.00 right now. Crazy, right?
While solid t-shirts are certainly a necessity, it's great to have one or two printed tees so you can add some depth and interest to a simple look. For example, see how I layer this striped tee 5 different ways to create 5 totally different looks. While a solid white t-shirt would work with all of these looks, the stripes make the outfits just a bit more interesting. Try layering your t-shirts…
How do you layer your simple t-shirts?
//
This post is sponsored by Old Navy. Check out Old Navy's latest fashion lineup in store or online at oldnavy.com.