Skincare
How to Transition Your Skincare Routine From Summer to Autumn
posted on August 25, 2020 | by Rebecca Brown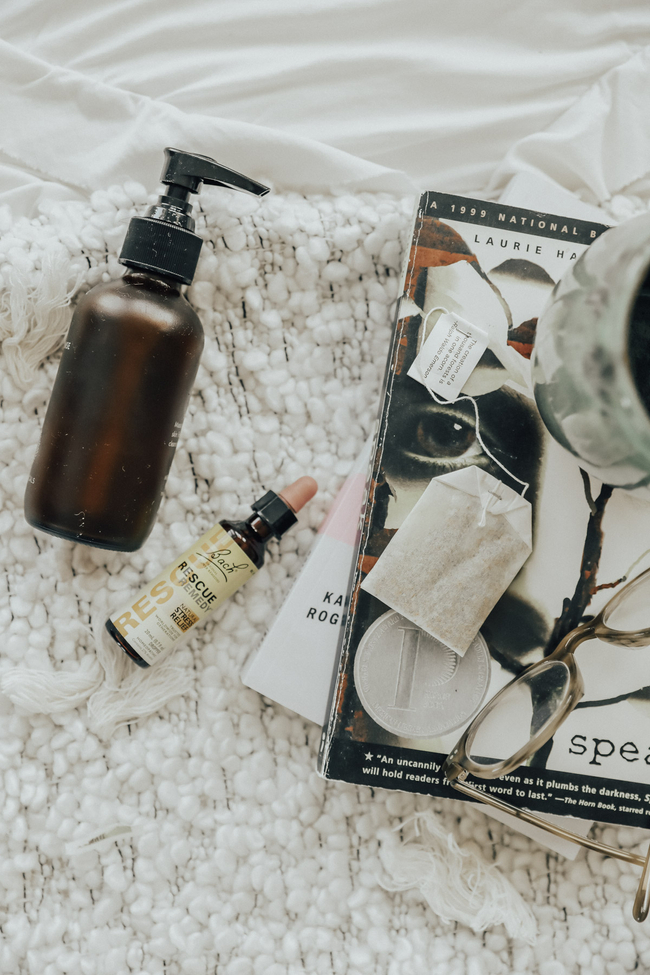 As the seasons change, so does the care your skin needs. Adjusting your skincare routine to accommodate seasonal changes can do wonders for your face. 
Here's a step by step guide towards building a powerful skincare routine that will deliver the best results across all seasons—and keep your skin healthy and glowing while transitioning from summer to autumn.
Check Your Cleansing Routine
Whatever the season, the goal of a good cleanser is to gently remove everyday impurities from your skin without over-drying it. Fluctuating temperatures affect your skin, and make it harder for you to keep it healthy and well hydrated. For year-round use, cleansing balms are perfect.
Cleansing balms gently remove makeup, dirt, and dead skin cells while leaving your skin nourished and supple. What makes cleansing balms game-changers in skincare is their ability to preserve your skin's natural oils.
They are especially beneficial during the cooler months when cold winds and heaters dry out your skin. 

Amp up the Moisture With a Face Serum 
A face serum can be your skin's best friend during the fall season. They are moisturizing yet lightweight and effectively tackle dry skin. Always check the ingredient list to make sure your serum is packed with all the good stuff. 
For instance, an intensive plumping serum keeps the skin super hydrated while stimulating healthy cell renewal and collagen production. 
After you've cleansed your skin, apply some serum, and watch your face regain a healthy-looking glow. 
Introducing serums between cleansing and moisturizing is extremely beneficial because they contain active ingredients like collagen, antioxidants, nutrients, and vitamins that replenish hydration and plump up your skin.

Summer Moisturizing: Dual Purpose Formulas
Even when the temperatures are skyrocketing, and your skin feels oily, don't miss out on applying a quality moisturizer. 
A lightweight moisturizer with SPF of 30 or higher is the best combo to keep your skin hydrated and protected during the summer months. A lightweight formula keeps the outer layer of the skin nourished and protected from harmful pollutants, without feeling too heavy.
Avoid thicker moisturizers, especially if your skin is oily or acne-prone, as they tend to clog the pores and lead to inflammation and acne.

Upgrade to More Hydrating Formulas in Autumn Months
Lightening up your skin-care routine is advised during the warmer months, as heat and humidity call for lighter options. When the seasons start to change, go for a little upgrade to ensure your skin is healthy and radiant.
Switch to more hydrating, richer formulas that will restore your skin from the harsh effects of the summer sun and prepare it for the colder weather. 
Try a heavier cream with ceramides to get the most for your skin. Ceramides are essential fatty acids naturally found in the skin that help create its barrier and retain moisture. These hero ingredients soften the skin and regenerate new skin cells.  

Add a Weekly Hydration Mask to Your Routine
When transitioning your daily skin routine into autumn's, try adding a hydration mask once a week. It will provide a boost to your skin while keeping it bright and radiant. Some masks include antioxidants that improve your complexion leaving your skin with a dewy glow.
Sheet masks have become a hit in the skincare world, and with good reason. Serum-soaked sheets and masks packed with moisture-boosting hyaluronic acid will provide your skin hydration in a flash.
So, even if your week is hectic, you can treat your skin with illuminating formulas. 
You can also opt for hydrating gel masks filled with natural ingredients to rehydrate your skin and make it smooth. 

Give Your Skin Renewal an Occasional Boost
It is not unusual for our skin to become drier, rougher, and dull-looking during the cooler months. This happens due to the slowing down of our skin shedding process, so occasional exfoliation is recommended to speed up your skin cell renewal. (But be careful not to over-exfoliate!)
Microdermabrasion treatment will rejuvenate your skin, as it includes vital components of skincare that remove dead skin cells, nourish your skin, and stimulate collagen production. 
Also, there are gentle enzyme masks available on the market that can be safely used by anyone. They have the potential to give your skin a smooth, radiant, and brighter complexion.

Take Care of Yourself From Within
In addition to changing your skincare rituals to better address your skin's needs, don't forget to drink plenty of water and eat a well-balanced diet all year round. Early fall requires focusing on repairing your skin from the damaging effects of summer sun and heat. 
Skin antioxidants are often depleted after the warmer months, so internal supplements can help your efforts to restore hydration and quench parched skin.
When transitioning from summer to autumn, adjusting your skincare rituals to include rich moisturizers with advanced ingredients will keep your skin healthy, hydrated, and glowing.