Dating & Relationships
How to Make New Friends During COVID
posted on September 4, 2020 | by Megan Lierley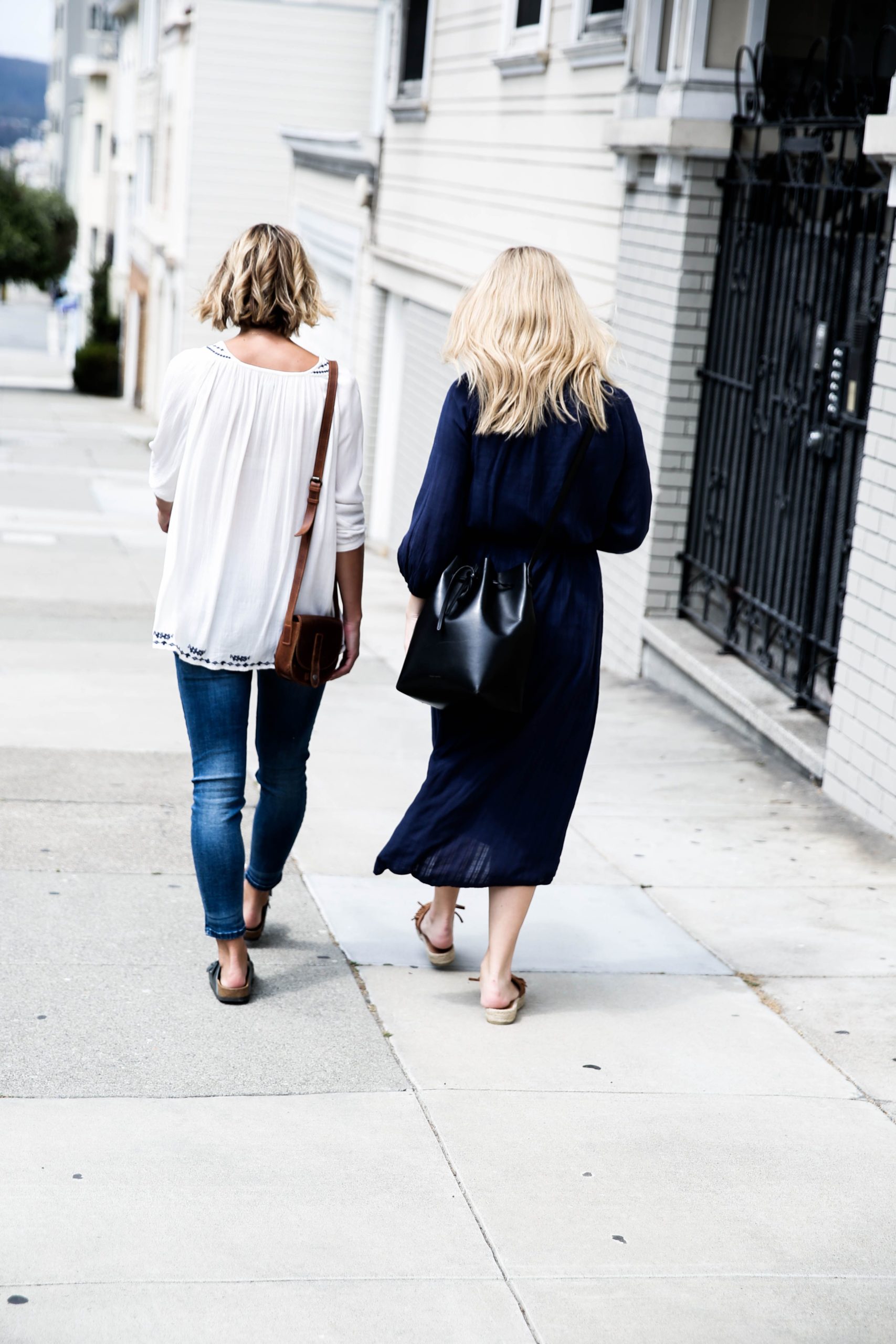 As if making friends as an adult wasn't hard enough, 2020 has decided to lovingly toss us a global pandemic shitstorm in which seeing even our nearest and dearest is at best, difficult and at worst, dangerous. These days, we're lucky if we can even see our families at a social distance—so what does that mean for trying to establish and cultivate new relationships? 
Let's first start by being honest: this situation is far from ideal. Many of us are experiencing loneliness like never before, and what we're talking about here—making new friends during a global lockdown—is tough stuff. But strong and supportive relationships are also critical for our mental health, and even if the process is more difficult, we think making new friends is something worth fighting for. Here, a few ideas for making new friends during COVID.
1. Consider joining an online or virtual community
It's been incredible to see so many brands, influencers, and communities pivot to make space for conversation and connection online. Many of these communities have Slack channels so you can join sub-conversations and see if anyone strikes your fancy enough for a DM. Joining a virtual community is a great first step toward making new friends because if you're attracted to the same group/mission, you already have something in common. Some to consider are Girls' Night In's The Lounge (for excellent reading and self-care recs), Black Girl In Om's The Circle (for spiritual and emotional wellbeing), and OK Real's Mentor Circles (for entrepreneurially minded new friends). 
2. Remember: Nothing is Weird During COVID
I mean, in actuality, everything is weird during COVID, but take the social norms from 2019 and throw them out the window. The other day, my best friend asked me if I thought it was tacky to send out an "I'm having a baby!" announcement with her registry information since she doesn't feel comfortable or safe having an in-person shower. While I may have hemmed and hawed just six months ago, my answer was a resounding no. Everyone wants to shower her with love, and people will honestly probably feel relieved to not have to make a difficult decision regarding attending an in-person event.
That's all to say, it's not weird at all to message a coworker to share a glass of wine over Zoom. Remember that woman you met and loved at an event two months before lockdown? Ask her if she's up for a Zoom cocktail or a socially distanced coffee! After nearly six months of COVID turning our world upside down, she's probably ready for a new friend, too. 
3. If you're meeting in person, be clear about expectations regarding safety
As I mentioned above, no (safe) invitation is off-limits during COVID—we're all craving connection. However, nothing would turn a friend date sour faster than different takes on COVID rules and regulations. If you plan to meet in the park for coffee, or even an outdoor dinner, share your comfort level beforehand. This may look like a text that says, "I'm so excited to see you tonight! FYI, I'm not going to hug you and will keep my mask on when we say hello, but know that I'm so happy to see you!" Or, "I'm so excited for our hike! I'm comfortable taking our masks off once we get out on the trail, but I wanted to check with you in advance as I'm very happy to keep it on if that would make you more comfortable!"
4. Network via your existing friendships
Your friends already know you and what you value in a friendship, so they can serve as excellent matchmakers for new pals. Since solid friendships are built on vulnerability, don't be afraid to reach out to a friend you admire with, "Hey, remember your friend XYZ who I met at your dinner party? I really liked her! Would you be open to scheduling a Zoom hangout for the three of us—it'd be fun to reconnect and honestly, I'm looking to make some new connections right now!" Your friend will likely be super flattered that you opened up to them and liked one of their other friends enough to ask for an intro. 
This year has been tough, but remember that we are all going through this together. Take advantage of that commonality—now might actually be an excellent time to make a new friend, whether it's a COVID pen pal or a forever bestie.