Makeup
Adjusting Your Makeup Routine for Summer
posted on June 25, 2013 | by Amanda Holstein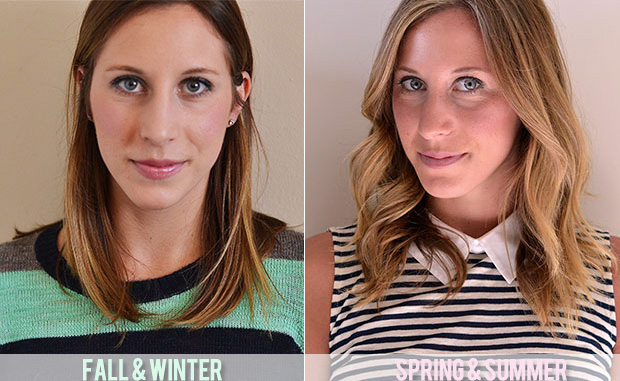 As the seasons change and so does your skin tone, it's time to revisit your daily makeup routine and adjust accordingly. While you don't have to toss everything out the window, there are a few minor changes we all should make to keep up with seasons, especially when it comes to your summer makeup routine.
Foundation
First is your foundation. Most of us tend to get a bit tanner in the summertime, even with all the sunscreen we pile on. Choosing a new foundation or tinted moisturizer that blends well with your darker skin tone is a must. Either go one shade darker in the product line you currently use, or if that's too dark, find another product that fits just right. In the colder months, my go-to is NARS Pure Radiant Tinted Moisturizer in Alaska, while in my summer makeup must-have is Smashbox Camera Ready BB Cream in Light/Medium.
Powder
One thing I never knew would help so much in the summer months is skipping the powder all together. As your skin tans, this usually helps even out your skin tune and erase a lot of those blemishes you see in the fall and winter. So often times, you don't even need the powder in the summertime. While I love my bareMinerals Ready Foundation, I've found I really don't need it this time of year.
Bronzer
This is where you realize you really don't need to load on the powder after your foundation because bronzer does the trick. The key is to layer on your bronzer so that you gradually create the perfect, natural color. This will not only set the liquid foundation, but keep your tan nice and glowing. All year round, I stick to NARS Bronzing Powder in Laguna and adjust how much I use depending on the season.
Eyes & Lips
Since your skin tends to look better in the summer, I like to put the focus on my skin and keep my eyes and lips more simple. When your skin looks good, you really don't need much else.
Do you change up your makeup routine depending on the season?