Self Improvement
How to Meet People in a New City (Giveaway!)
posted on May 26, 2015 | by Amanda Holstein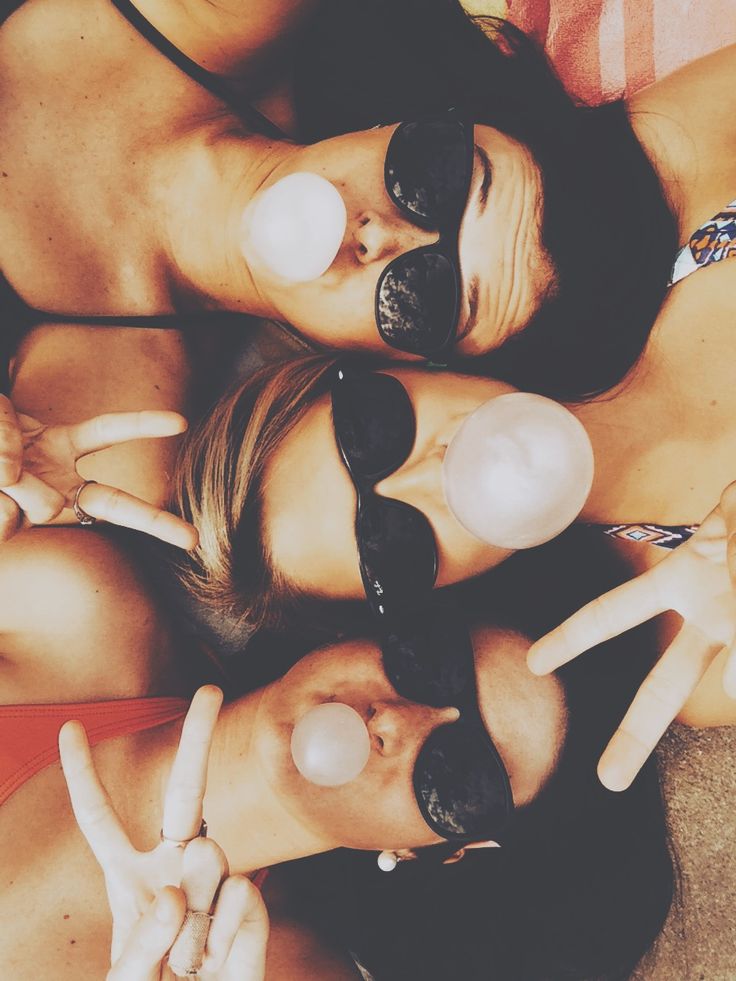 One of the common concerns I hear from my fellow twenty-somethings is how difficult it is to meet people in a new city. We've been spoiled by high school and college where our piers surrounded us 24/7, whether we liked it or not. Now that we've been thrown into the real world, or into a new city, it's our job to take the initiative and meet new people. But how?
I've teamed up with an amazing new app to help answer just that. Blupe is an app that allows you to create social groups online, based on your offline interests and your location. It's a way to connect people in the same city through common interests, and encourages users to take their new connections offline. I'm in love with the concept, so with Blupe's help, I've created some helpful tips to make meeting new people a little less scary.
1. Go where your people are
If you know what you like to do and what kind of people you like to hang out with, then go find those people where they'd likely be. Whether it's going to a spin class, a film festival, or joining a group on Blupe, the first step to meeting new people is finding them. For example, on Blupe you can join groups that love to hike or do yoga. You can even join a group dedicated to live music in the city and be kept up to date on the latest shows. Sign up here and explore the groups near you. If you see one that fits your interests, just request to join. You can chat with other members or just follow the conversation for updates on events, etc.!
2. Take the initiative
Once you've found your people, it's time to take action. If you attend the same yoga class each week and notice some of the same people, start making casual conversation. You obviously have something in common if you're both there! Ask them what neighborhood they live in or how long they've lived in the city. Let them know you just moved here. People are nicer than you think! If you join Blupe, take the initiative and create your own group or plan a meet-up with others in your group.
For example, I created a Fashion, Beauty, and DIY Lovers group to connect with other style gurus, learn about the best boutiques in the NYC, and even discover at home beauty tips I never knew about. Not only did this help me discover new places in my city, but it allowed me to connect with new people who I've gotten to meet at events around town!
3. Always say yes
You may not know it, but I can be pretty shy when I first meet people. After living in a few new cities (San Francisco, New York), I've slowly pushed past that wall. How? By always saying yes. When you meet new people and they invite you to something, say yes! Always make yourself go, even if laying on the couch and watching Netflix is so tempting. Once you get yourself out, it's always worth it. And if for some reason it absolutely sucks, you can leave! No big deal. The more you push yourself to attend new things with new people, the more comfortable you'll get and the easier it will be to meet and connect with new friends.
4. Follow up
Sometimes when you meet someone you connect with, you talk about getting together but don't officially make a plan. Well now's your time to be the adult and follow up. Text them to see if they're free on a certain day and have a plan in mind. Be specific! Need ideas? Get coffee, drinks, go to a workout class together, or go shopping for that dress you need for an upcoming wedding. If they don't text back or seem to be avoiding you, then they obviously are not the right fit for you because they don't see what great qualities you have. Don't get yourself down, just move on to the next!
GIVEAWAY!
Enter to win a 3-Day pass to Governors Ball
and a $150 gift card to my favorite Brooklyn boutique Concrete & Water!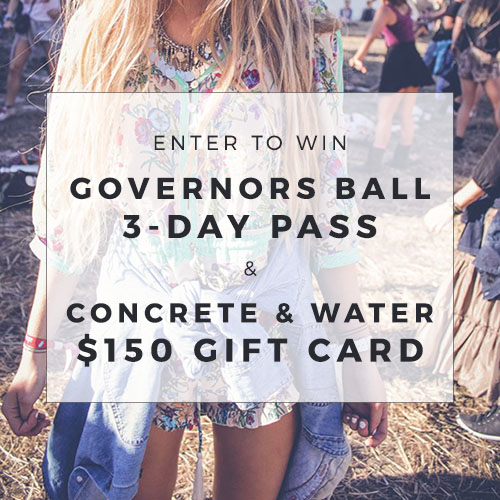 To enter:
1. Download Blupe HERE
2. Leave a comment to confirm your entry
(Comments not working? Shoot me an email instead!
Giveaway ends Friday, May 29. Limited to U.S. only.)
Good luck!