Outfits
Travel
Airport Style: 2 Outfits You Can Always Rely On
posted on June 26, 2018 | by Amanda Holstein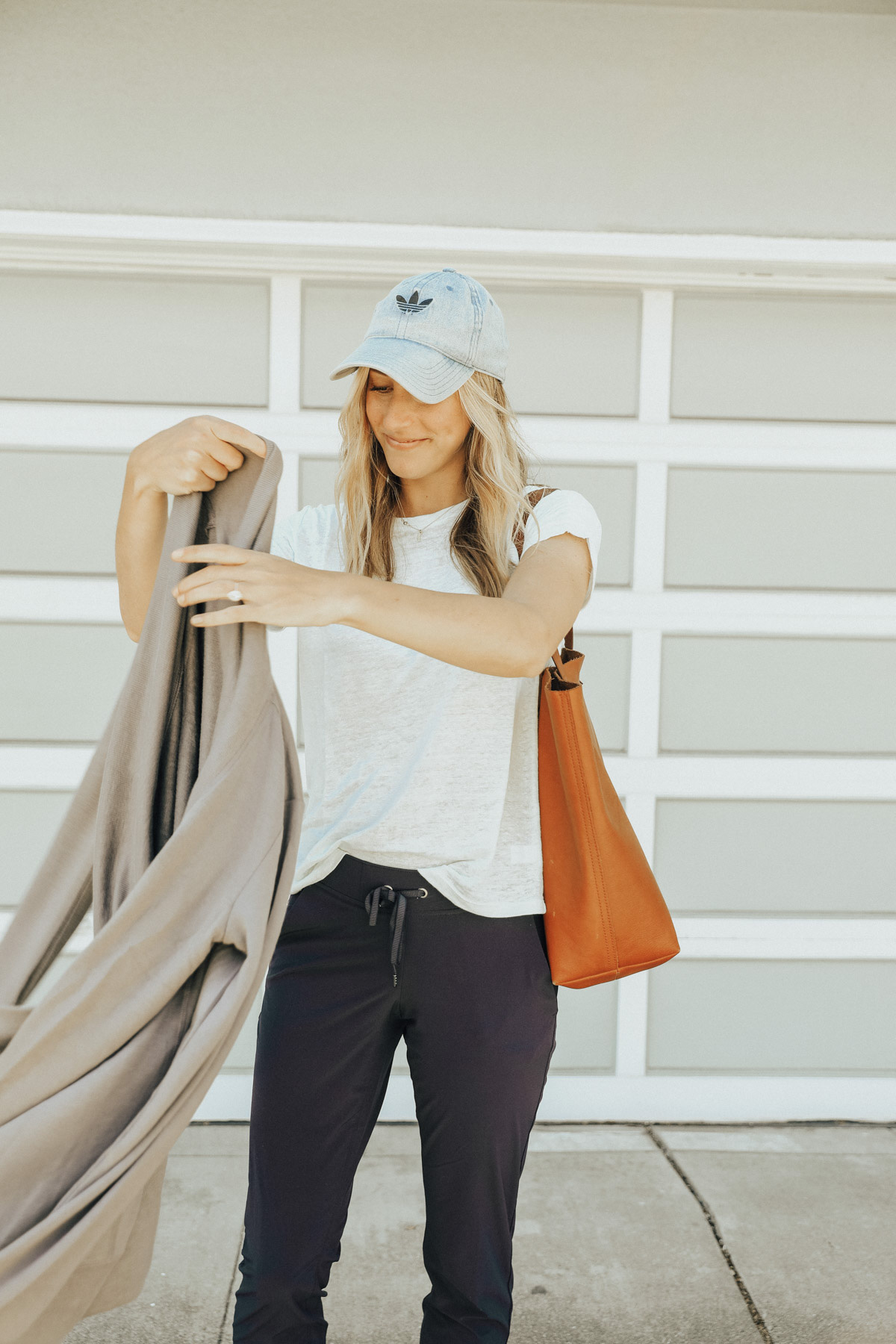 Thank you Athleta for sponsoring this post.
As someone who travels frequently, I definitely have my go-to airport outfits that I wear on repeat. I typically alternate between two options: one for when I don't have anything planned right when I get off the plane and one for when I do. Both have to be extremely comfortable, of course, yet look put together enough so that I can feel good in them. Airport style is about both comfort, not just physical comfort but feeling comfortable & confident in your own skin as well. Traveling is stressful enough, so why not make it a little more fun by enjoying your outfit? Ok, let's get to it:
When you have no plans after you land…
If you have a normal travel day and can head to your hotel when you land or nowhere special, try this look. Start with super comfy pants that are still flattering. I'm absolutely in LOVE with the Midtown Ankle Pant by Athleta. They're light, soft, stretchy, and super flattering! I paired mine with one of Athleta's lightweight tees. I went with a little bit of color to brighten things up a bit! I always bring a soft, cozy layer to wear on the cold plane. I honestly can't even begin to tell you how absurdly soft this Pranayama Wrap is, also from Athleta. I could seriously sleep in this thing. It's stretchy, warm, and even has pockets! Add practical shoes like slip-on sneakers and an easy baseball cap to finish your look. (I love a good baseball cap — it's a great excuse not to wear makeup!)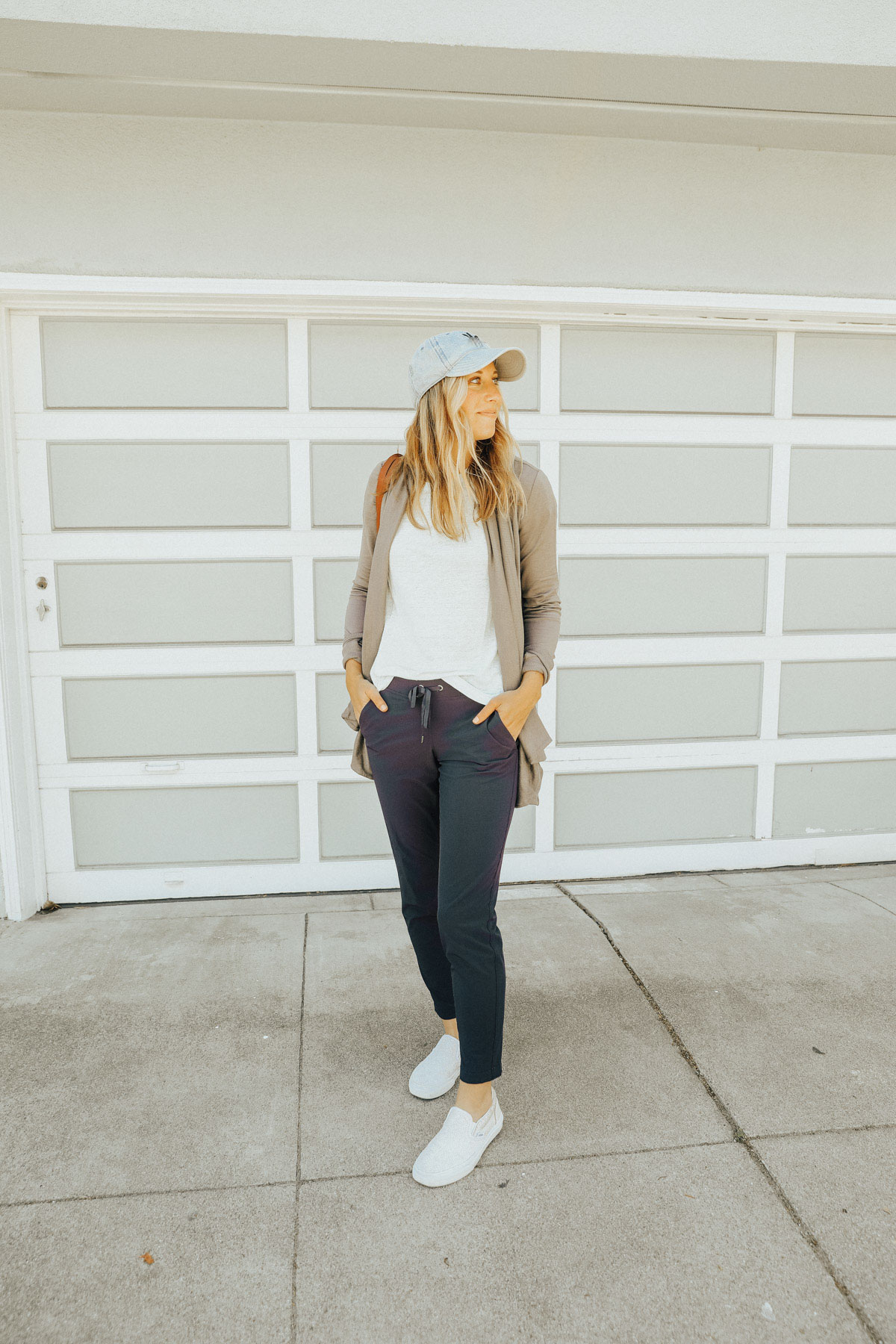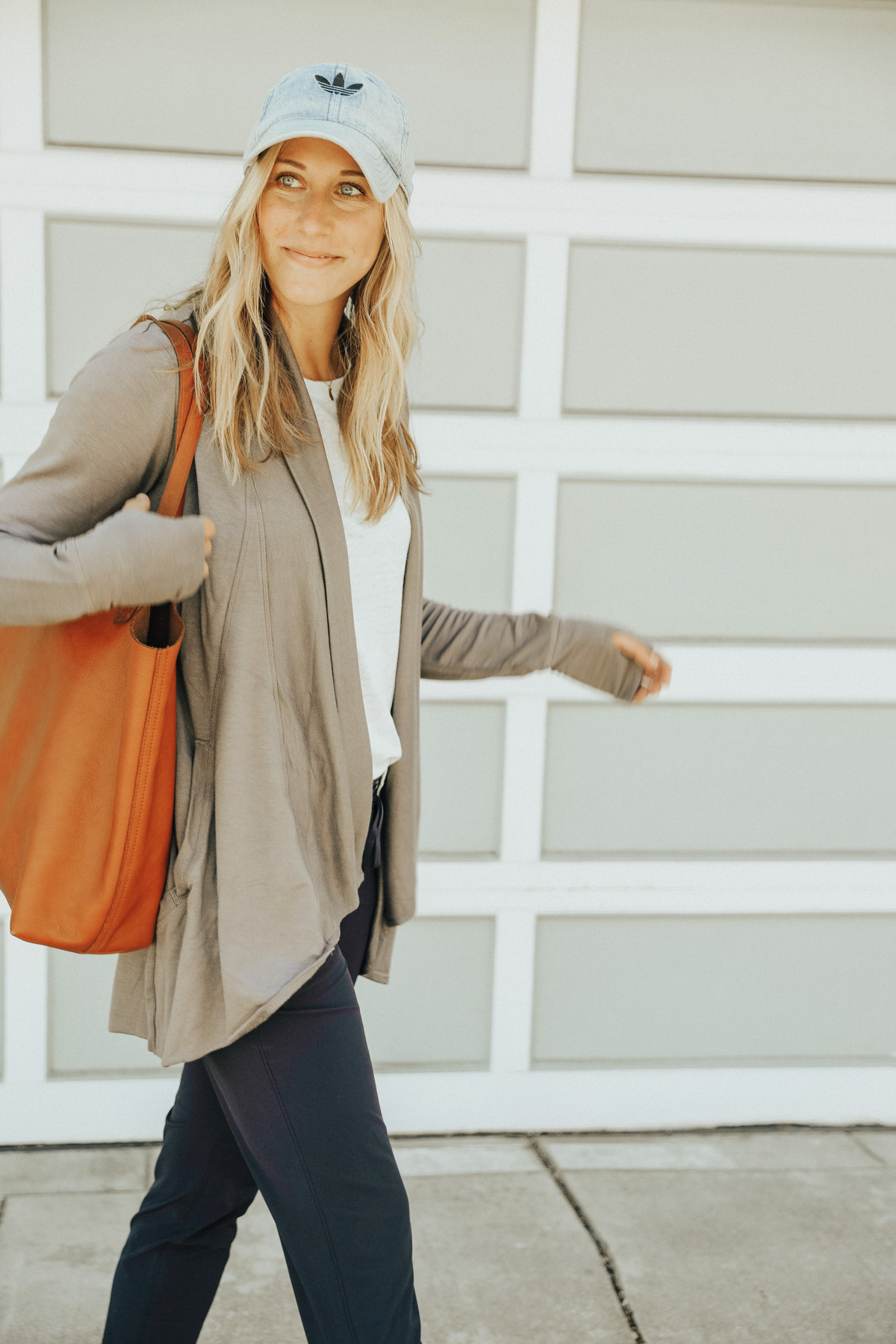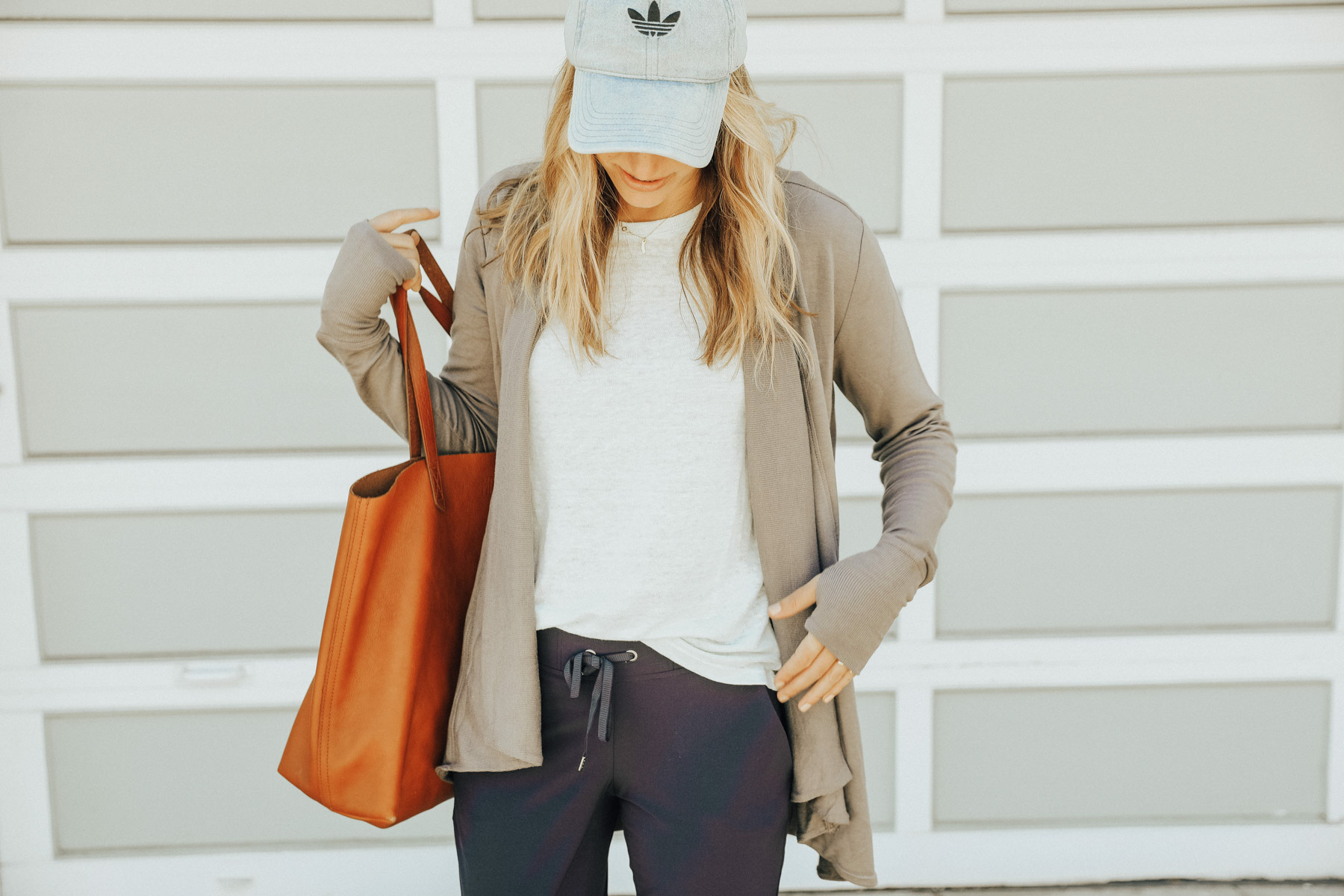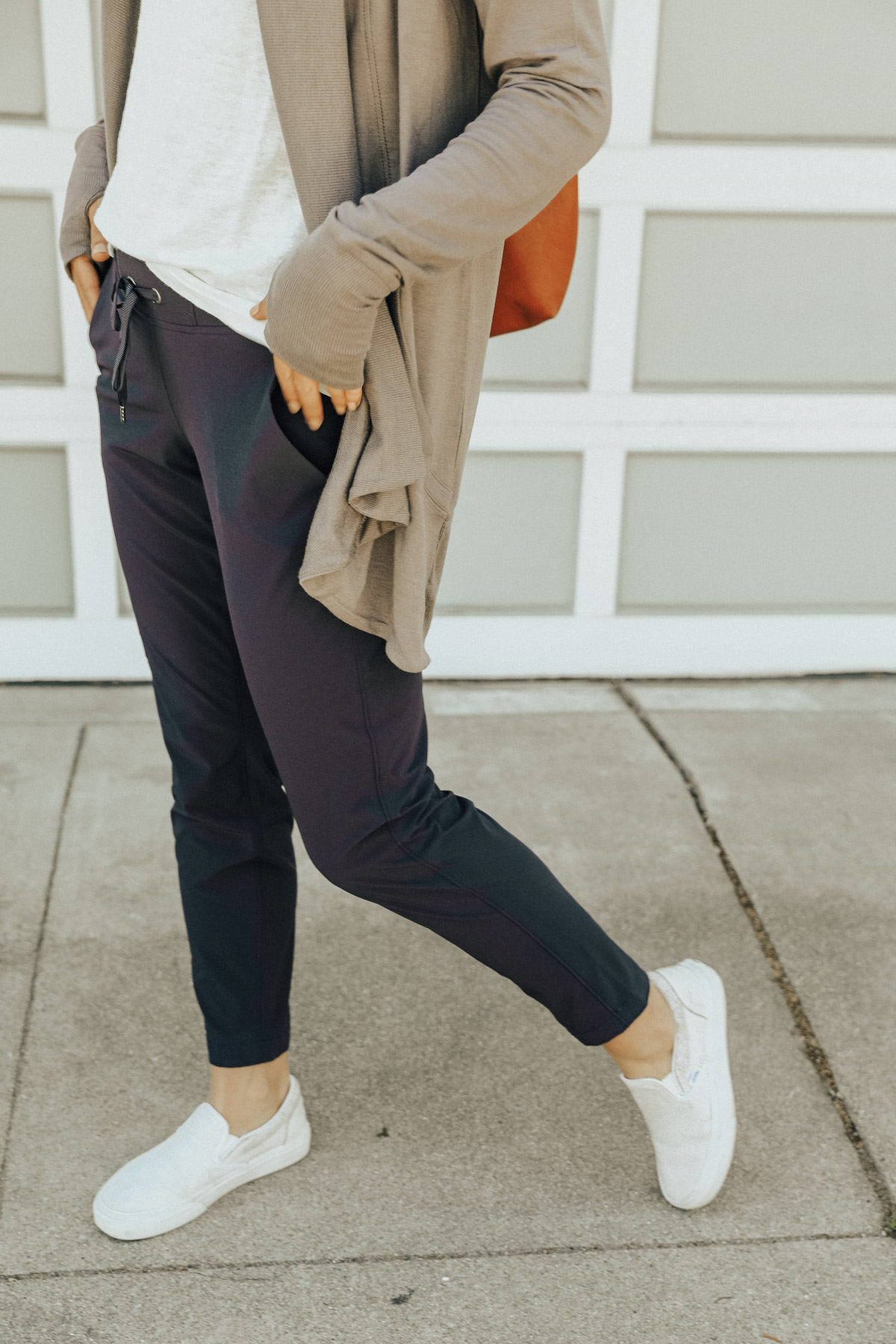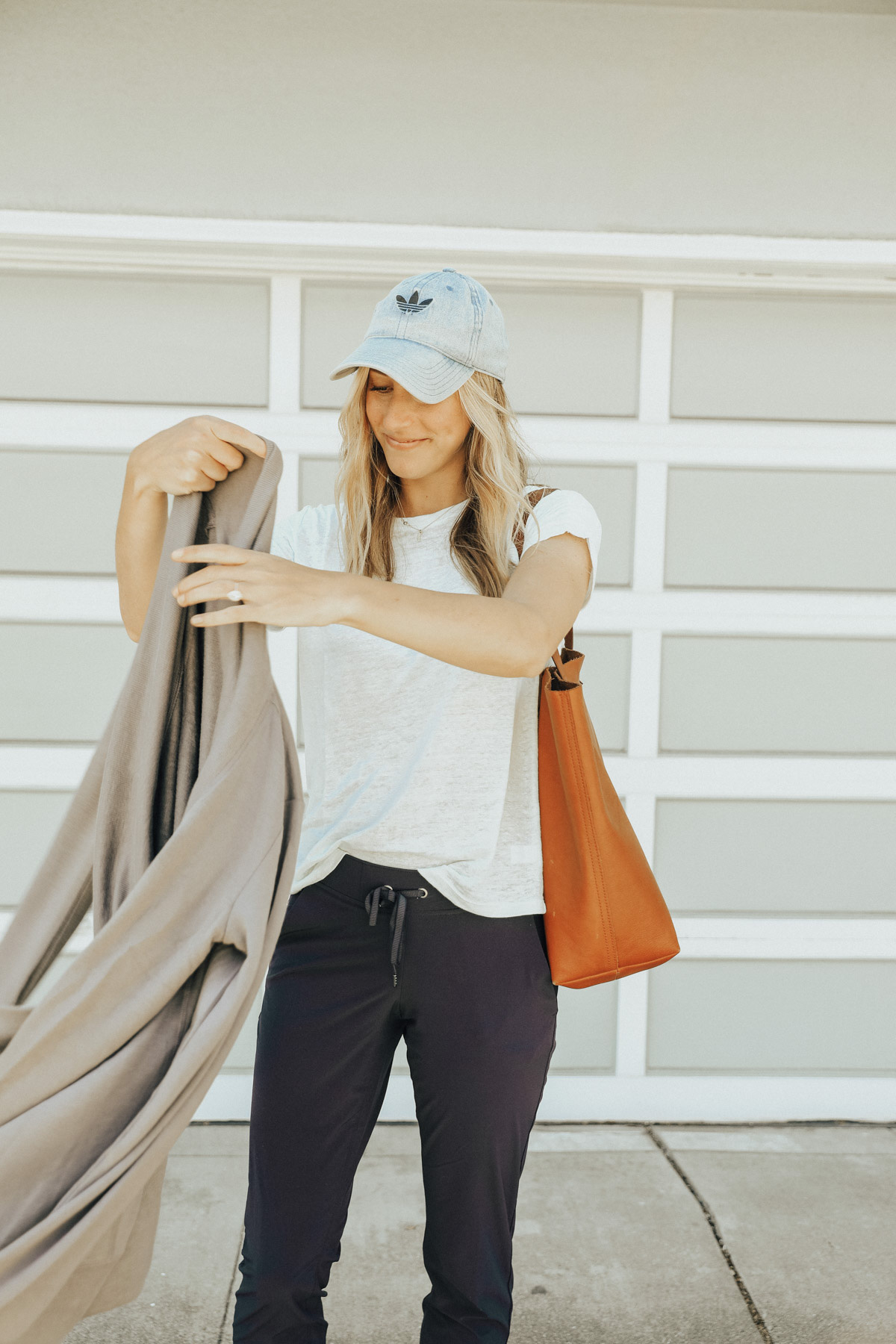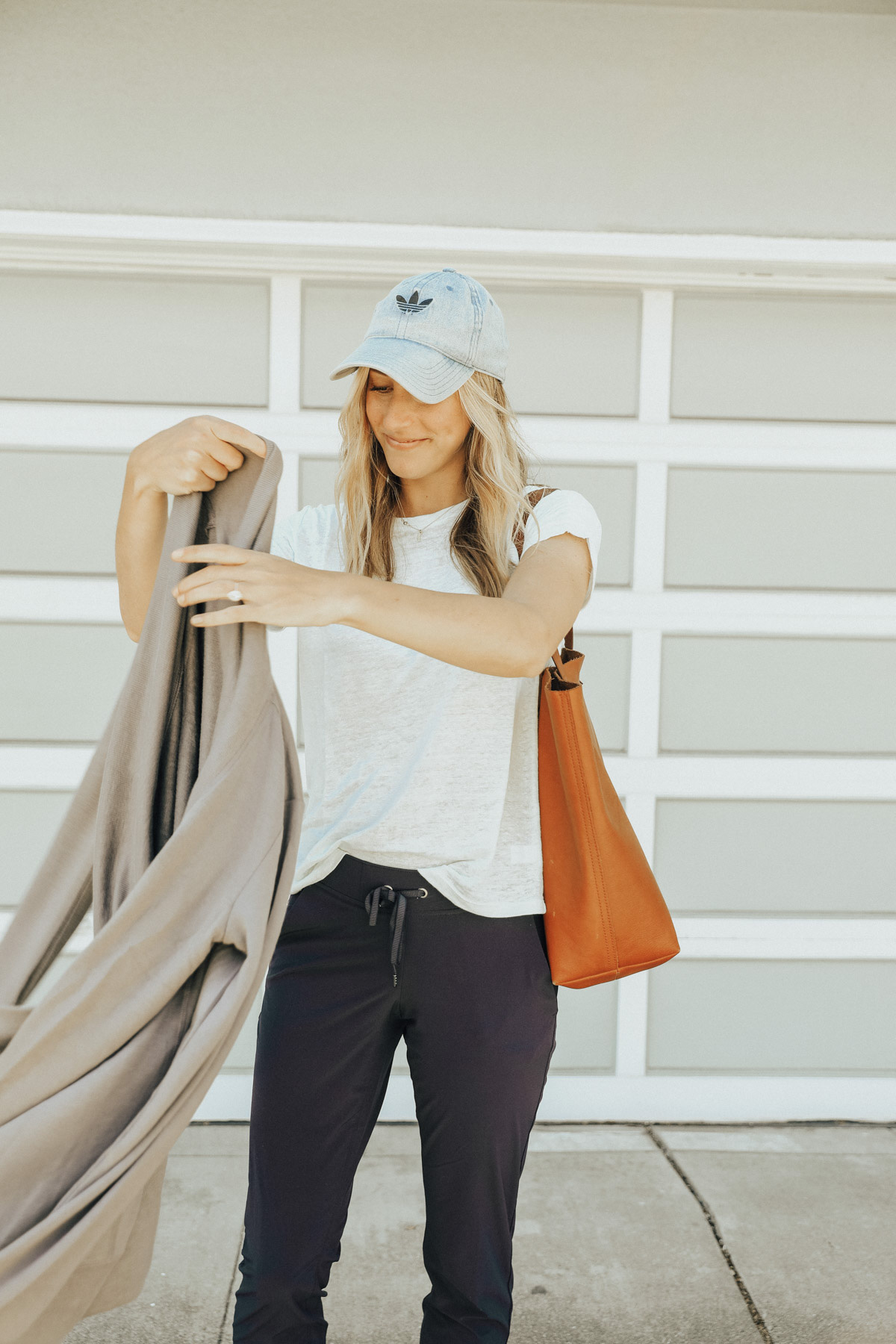 When you have plans after you land…
Sometimes you don't have the luxury of going straight to your hotel after you land. Maybe your (somewhat new) boyfriend is picking you up at the airport or maybe you're meeting some old high school friends for dinner. In those situations, it helps to wear something you can easily transition from plane to fun. But since comfort is still important, I recommend this super soft dress. It's so versatile, you could even dress it up for a work meeting if that's where you're headed. I paired mine with my go-to denim jacket and some trendy (& comfortable) leather sneakers. I could easily head to dinner in this look but it's still comfortable enough for traveling!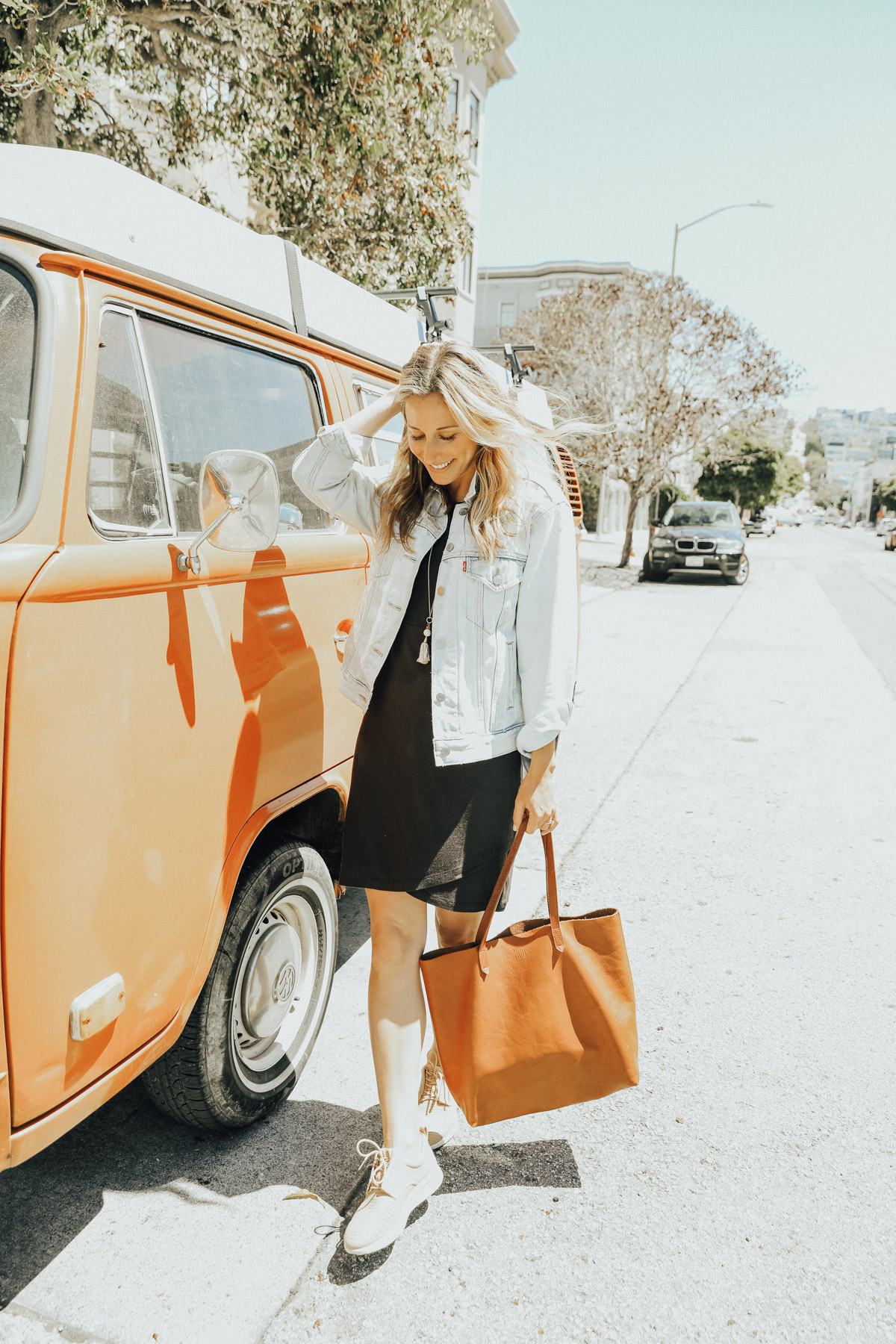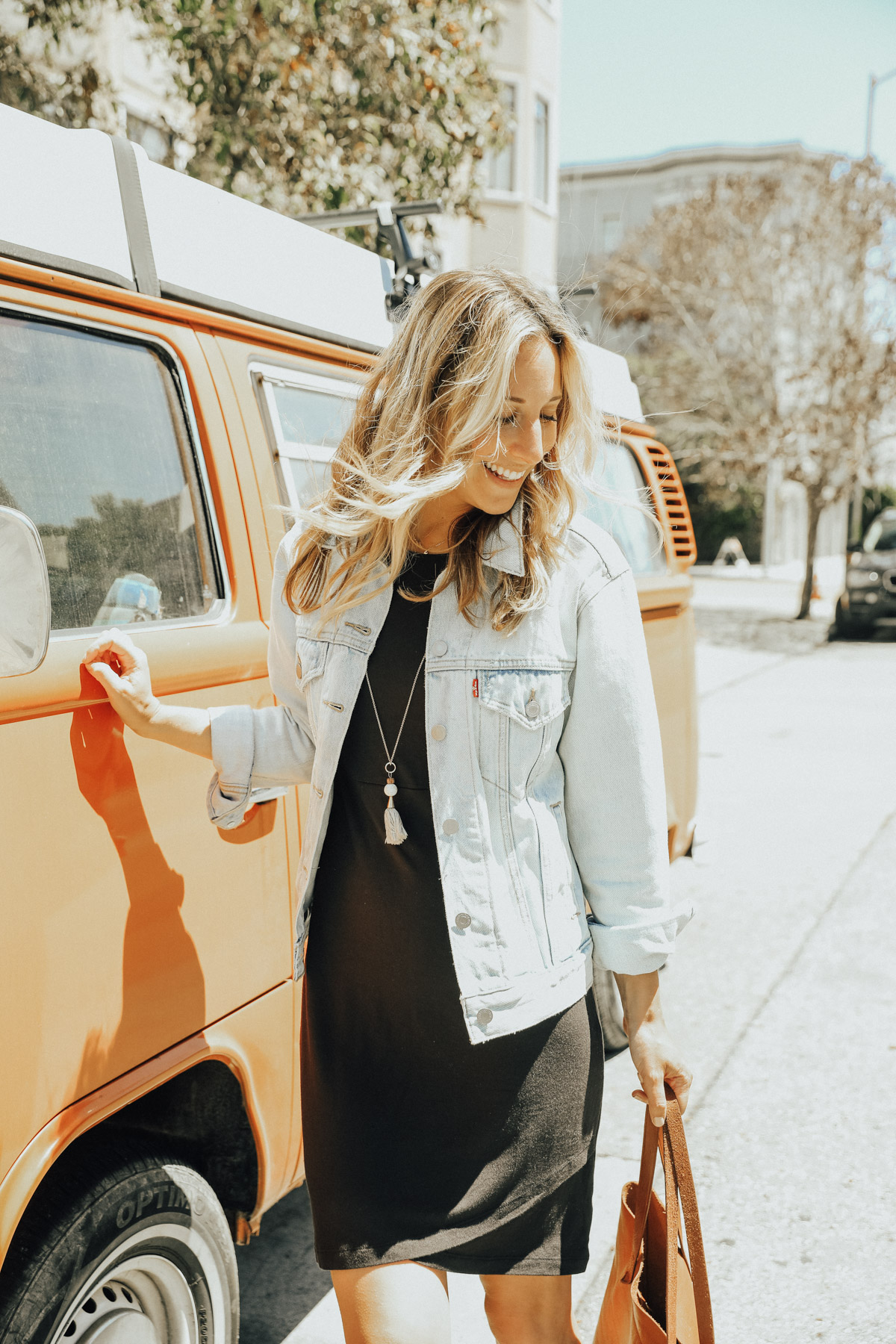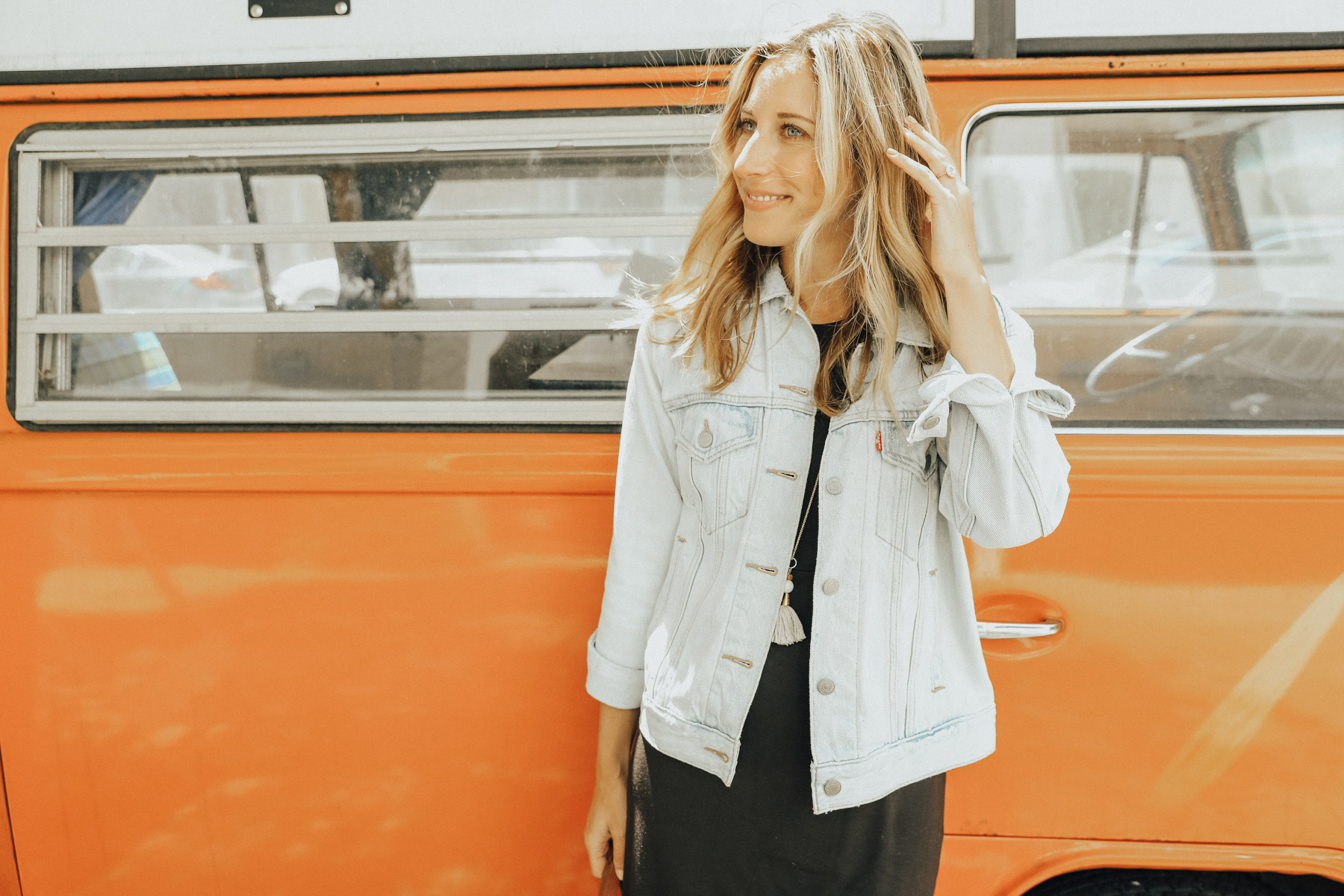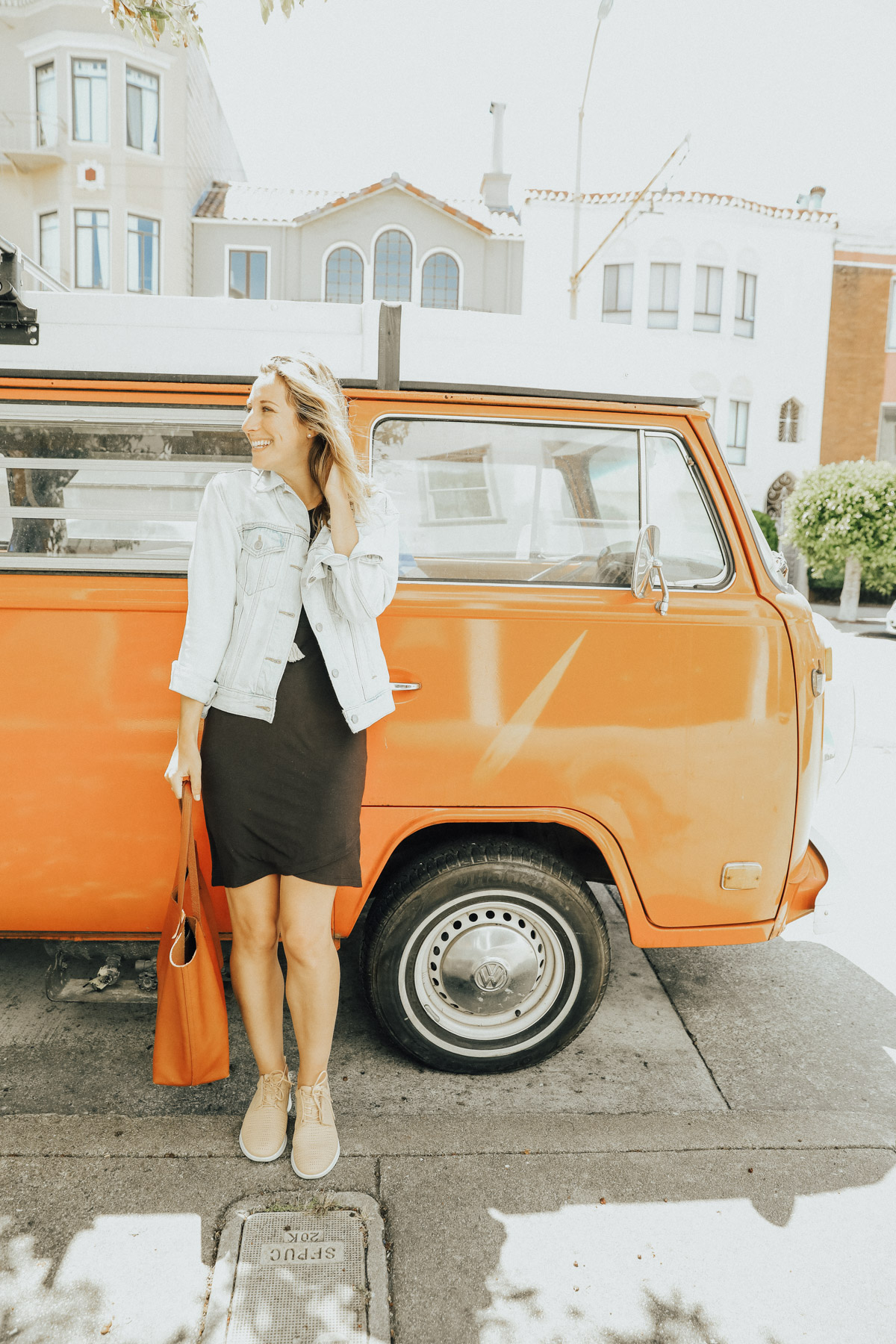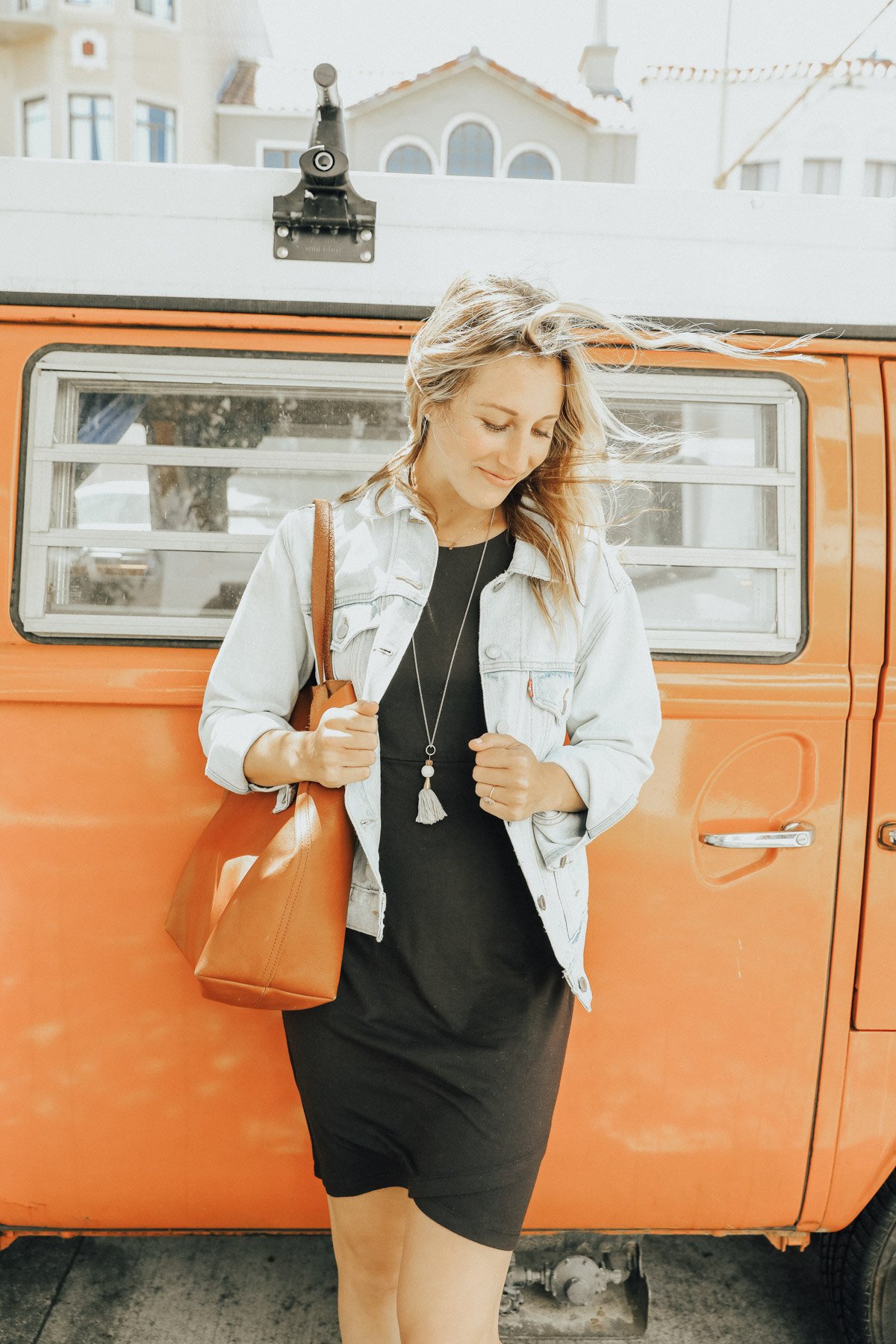 Which look is your fave??