Outfits
Cozy Classics
posted on November 11, 2015 | by Amanda Holstein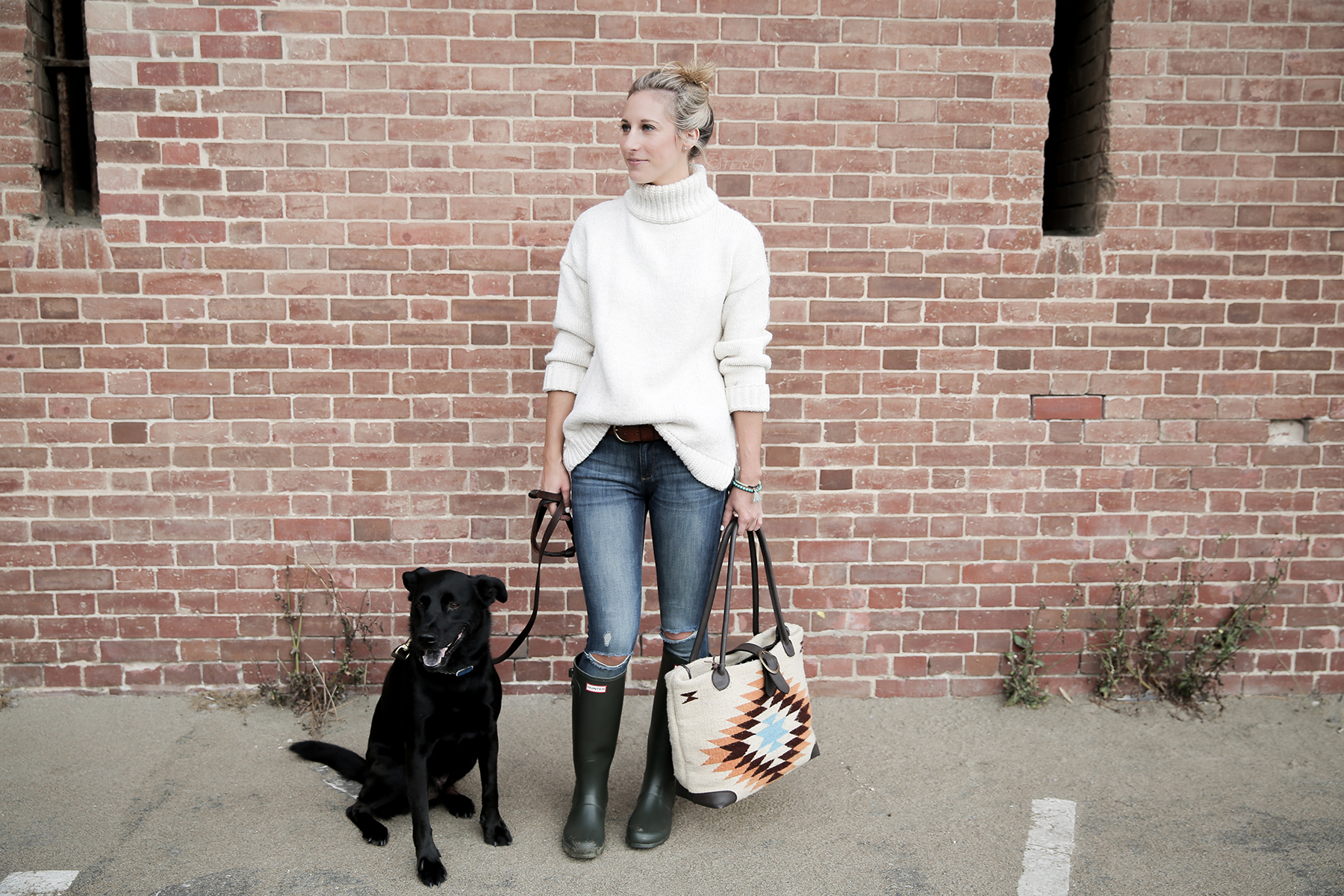 When it's super cold outside and I can't just stay in bed, all I want to do is wrap myself in a blanket and call it an outfit. Unfortunately, that's not really acceptable to wear in public. But instead of reaching for my typical ankle boots and fussy layers, I go for something comfortable yet polished.
I think every girl should have a few go-tos for cozy outfit days. First, you need a super comfortable pair of jeans so you'll feel like you're wearing leggings, but you'll still look put together. This pair from DL1961 has the right amount of stretch and distressed detail for a casual, comfy look. Next, you'll need an extra cozy sweater that feels like you're wrapped in a blanket. A soft, thick turtleneck is perfect for just that. And finally, shoes you can slip on with comfy socks and wear anywhere. Luckily, Hunter boots are acceptable at pretty much any occasion, especially in the fall and winter. I ordered these classic tall Hunters from Zappos since they ship free in 2 days! Finish the look with a cute puppy and you're good to go.
Zara Sweater (similar)
DL 1961 Emma Legging Jeans in Heath
Hunter Boots via Zappos
Manos Zapotecas Tote

// Thank you to Zappos & Hunter Boots for sponsoring this post!
Shop The Post