Hair
3 Hairstyles to Wear with a Winter Hat
posted on December 11, 2018 | by Joslyn Kramer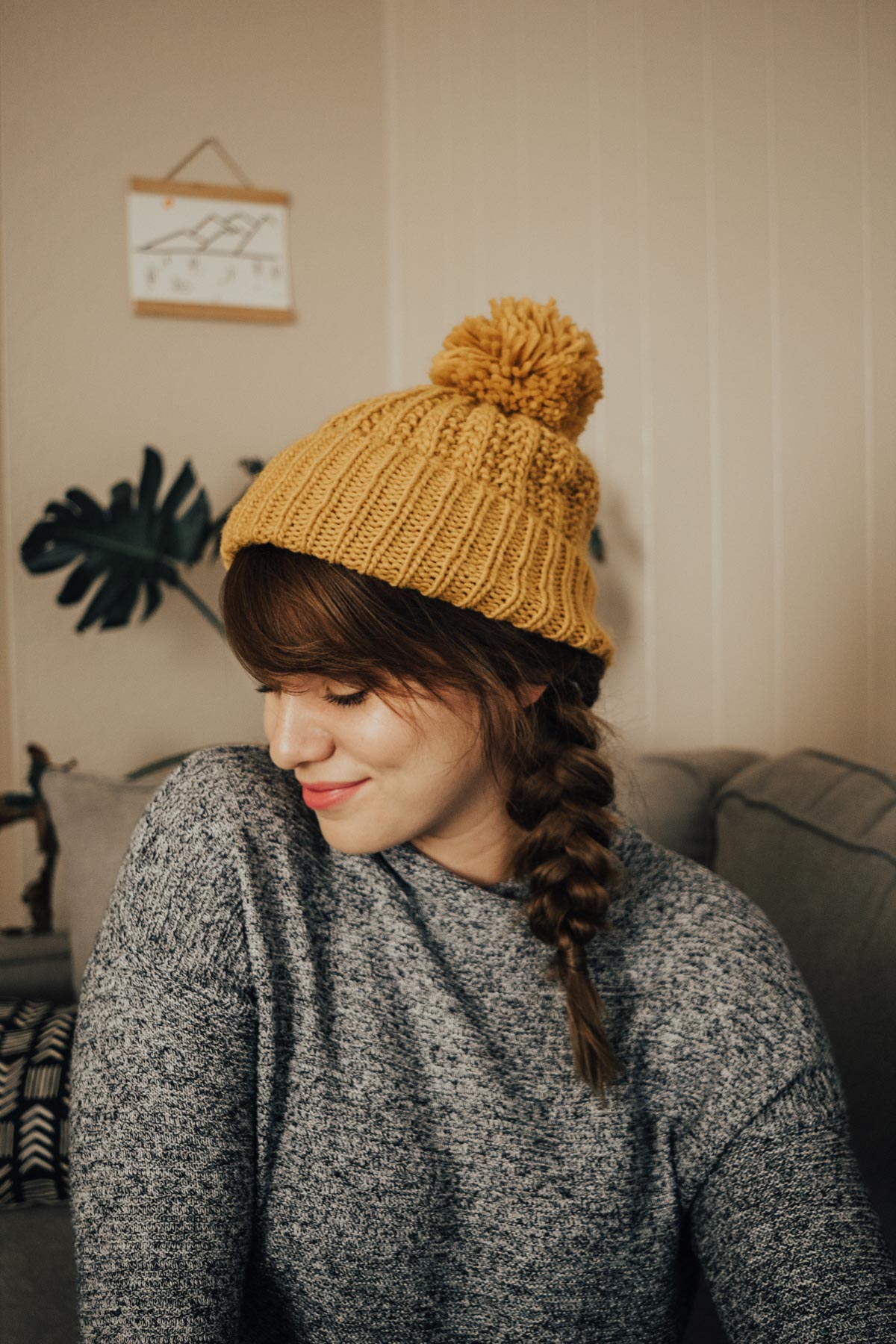 Hey guys! Joslyn from Desert Bloomed here! I hope everyone is having the happiest of holidays. Let's talk hair. One unexpected result of cutting bangs recently is that I really love wearing hats now! I love the way my bangs peek under beanies and berets so I've been trying to embrace them much more now.
Here are some super simple hairstyles that look great with any winter hat.
Twisted Pigtails
I love this quirky winter look! It's a fun twist on pigtails that will keep your hair out of the way for all your winter festivities. I start out by separating my hair in even halves and then I finger comb through my hair with Frizz Ease Secret Weapon to tame frizz. Then, I use small clear elastics to tie low pigtails just under my ears. I am not great at doing fishtail braids so my simple hack is to fold the pony into itself with each section I tie off. Then, I tug parts of it out to make it chunky and less polished.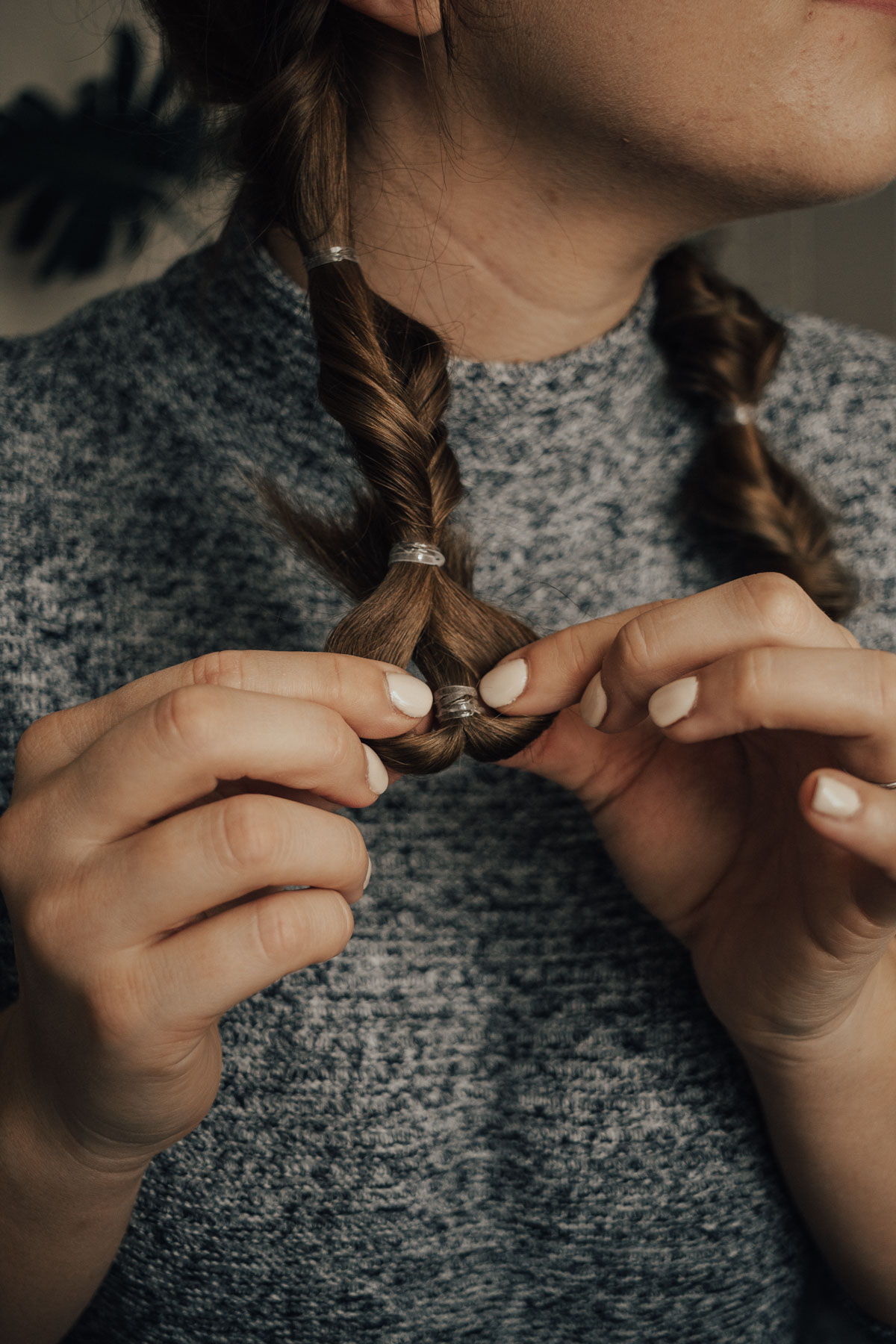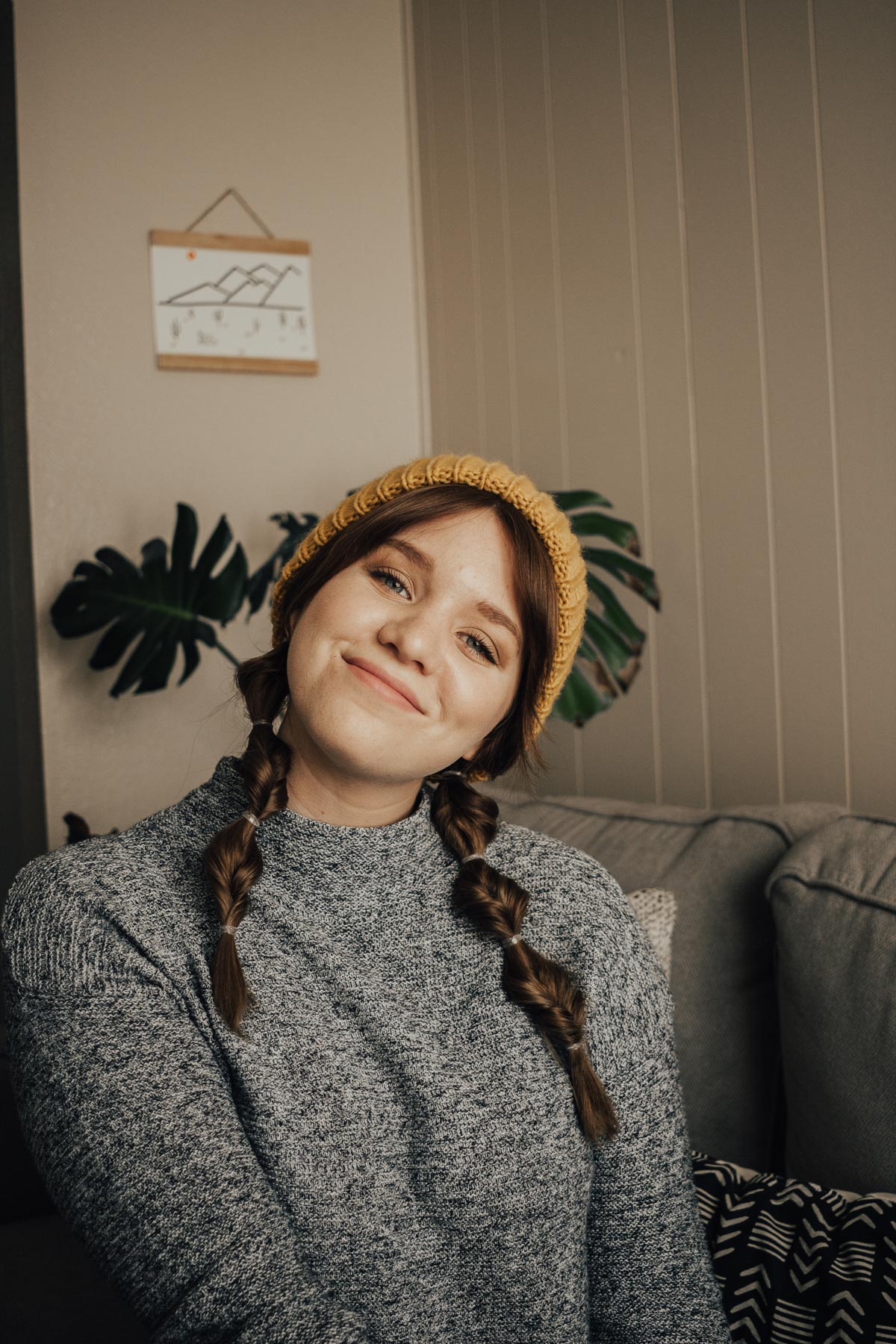 Loose Curls
This is always my go-to because it looks just as great without the hat as it does with. I have a lot of hair so I split it into three sections to make the process more manageable. I always curl the front pieces to flow away from my face, and then I change direction with every other curl. Alternating your curls helps them stay separate and not all clump together.
I make sure not to touch or comb through any curls until I've completely finished all three sections. Once the curls are cooled, I flip my hair side to side and gently run my fingers through while spritzing Kristen Ess' Beach Wave Spray. It's an absolute essential for that effortless loose wave! I also love her texturizing spray for volume, but because it's for under a hat, I don't need any extra lift.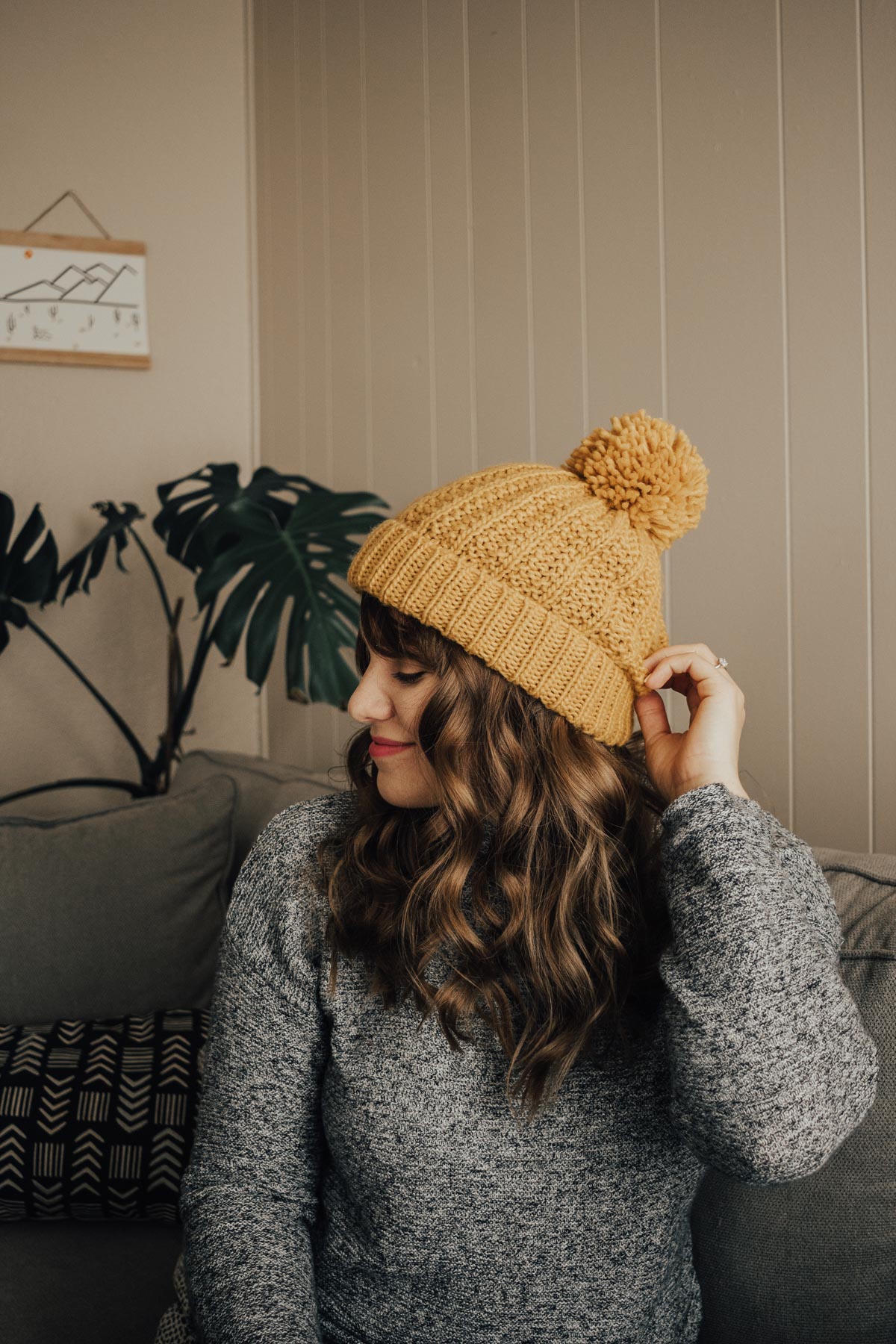 Messy Braid
To recreate this style it definitely helps to curl your hair first, but you can totally get away with straight hair if you're pressed for time. I have pretty thin strands, so I curl my hair first to give it body. If you're not a braid pro (like me) then this is actually the best time to give it a try because it'll be partially covered by a hat!
My biggest struggle, honestly, is keeping track of the sections and not letting any pieces fall out in the beginning. To make things easier for myself, I tie an inside out ponytail at the base of the braid. After braiding as tightly as I can, I secure an elastic and pull little pieces out to make it messier. Then, using a bobby pin to secure, I take part of the bottom and wrap it around the elastic to hide it and make it look more polished.
For any layers that fall out, you can use a bobby pin to help tuck them back into the braid. Low key wishing I had longer hair so I could create the chunky braids of my Pinterest dreams! Until then though, these are some super cute looks that are so simple to recreate and will look great with your winter hat.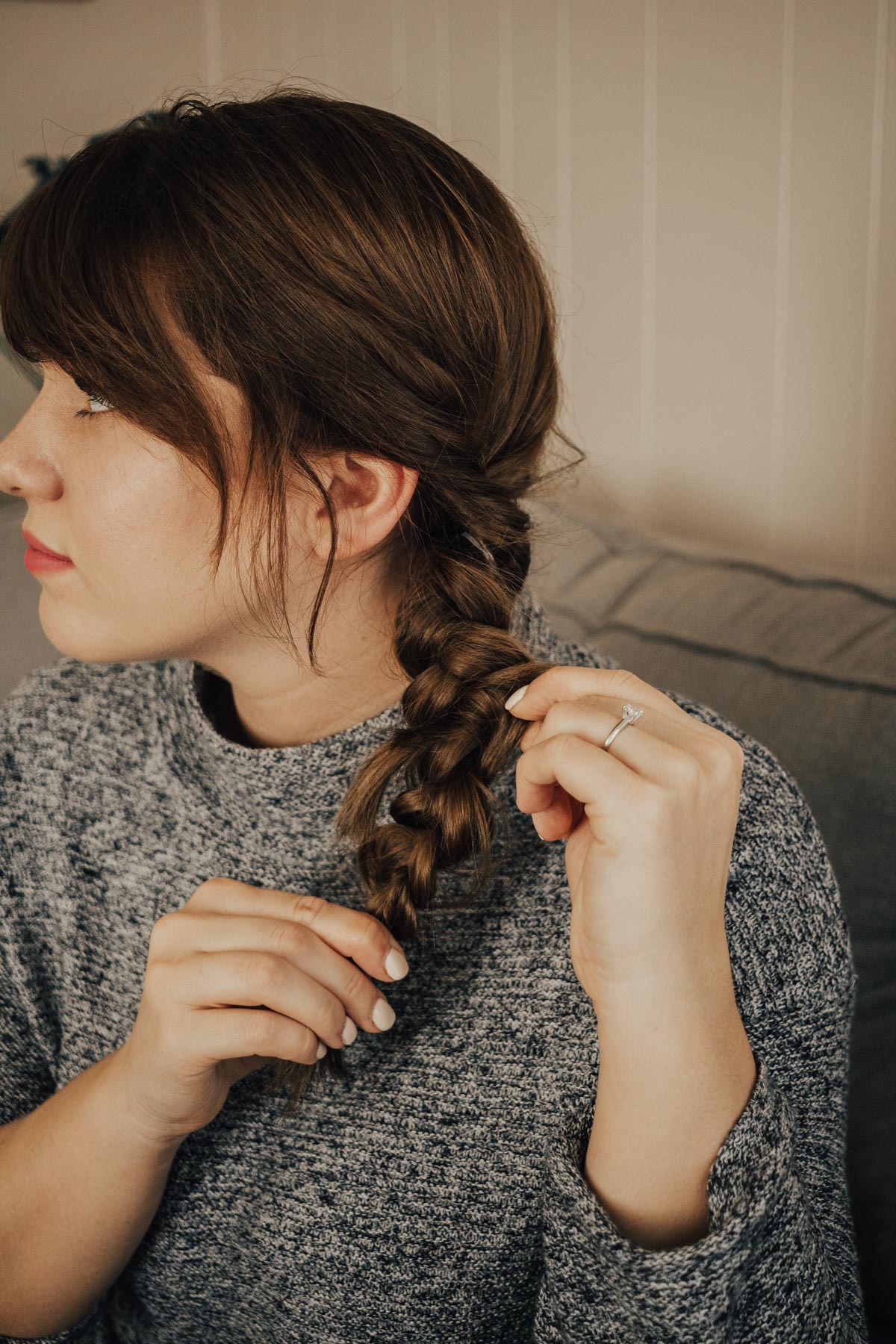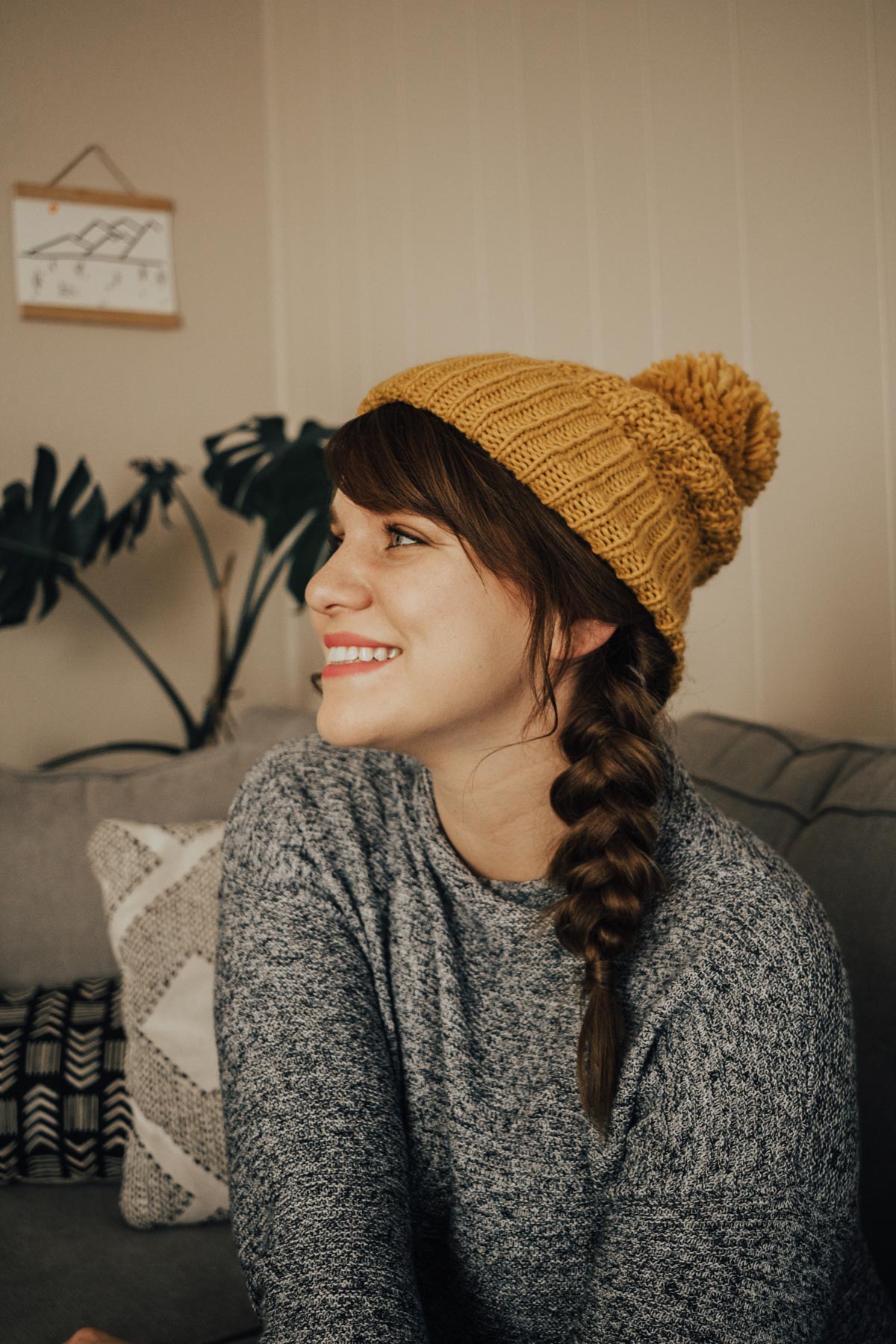 Which hat hairstyle is your favorite?