Editor's Picks
What's Your Style?
posted on December 21, 2012 | by Amanda Holstein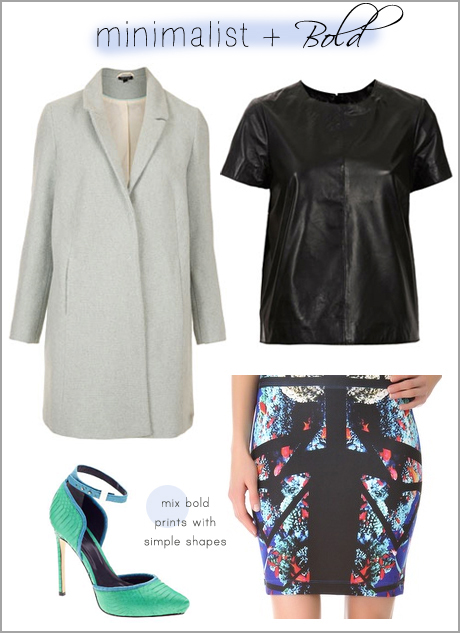 This is probably the most annoying question in my opinion. Anytime someone asks me what my style is, I just go blank. I want to say bohemian, but then I'll be wearing leather leggings, totally mixing styles, and just contradict myself. To be honest? You don't have to have just one style. You can like girly bows and edgy studs all at the same time, and it doesn't mean you don't know what you're talking about or that you're indecisive. It just means you like what you like. The same applies to your personality: I'd say I'm a people pleaser, but I also speak my mind and don't just say what everyone wants to hear. Sounds contradictory, right? But it's the truth. We're all a mix of different traits and different styles, so why should we have to choose just one?
So let's play with mixing your favorite styles into different looks. For those of you with a love of bohemian as well a need for some chic city glam, try something like this: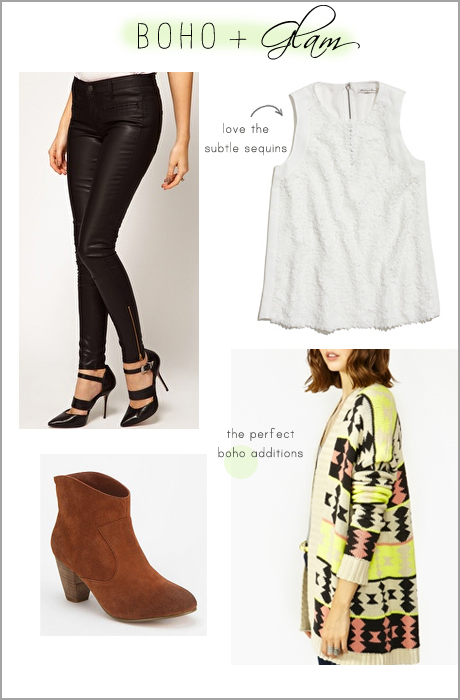 For the lovers of feminine details and masculine shapes, this is a great look for you: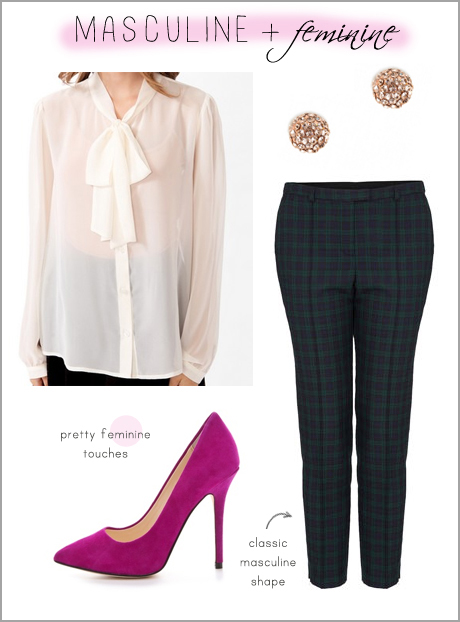 And for those of us with an appreciation for bright, bold prints yet sleek and minimal design, here's a great combo for ya: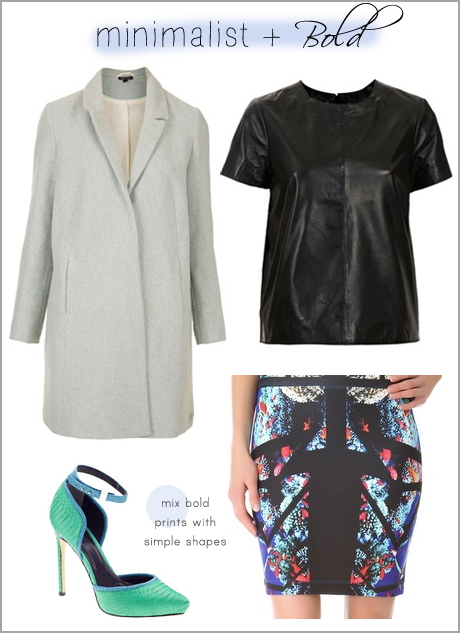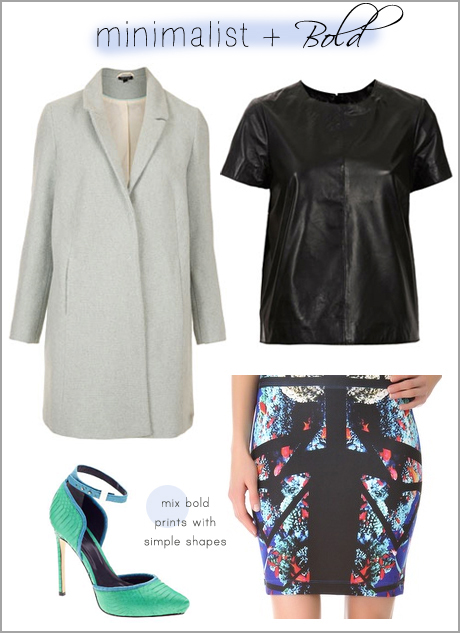 What's your opinion on mixing styles?
//