DIY
DIY Ideas for Hosting Your Own Friendsgiving
posted on November 10, 2015 | by Amanda Holstein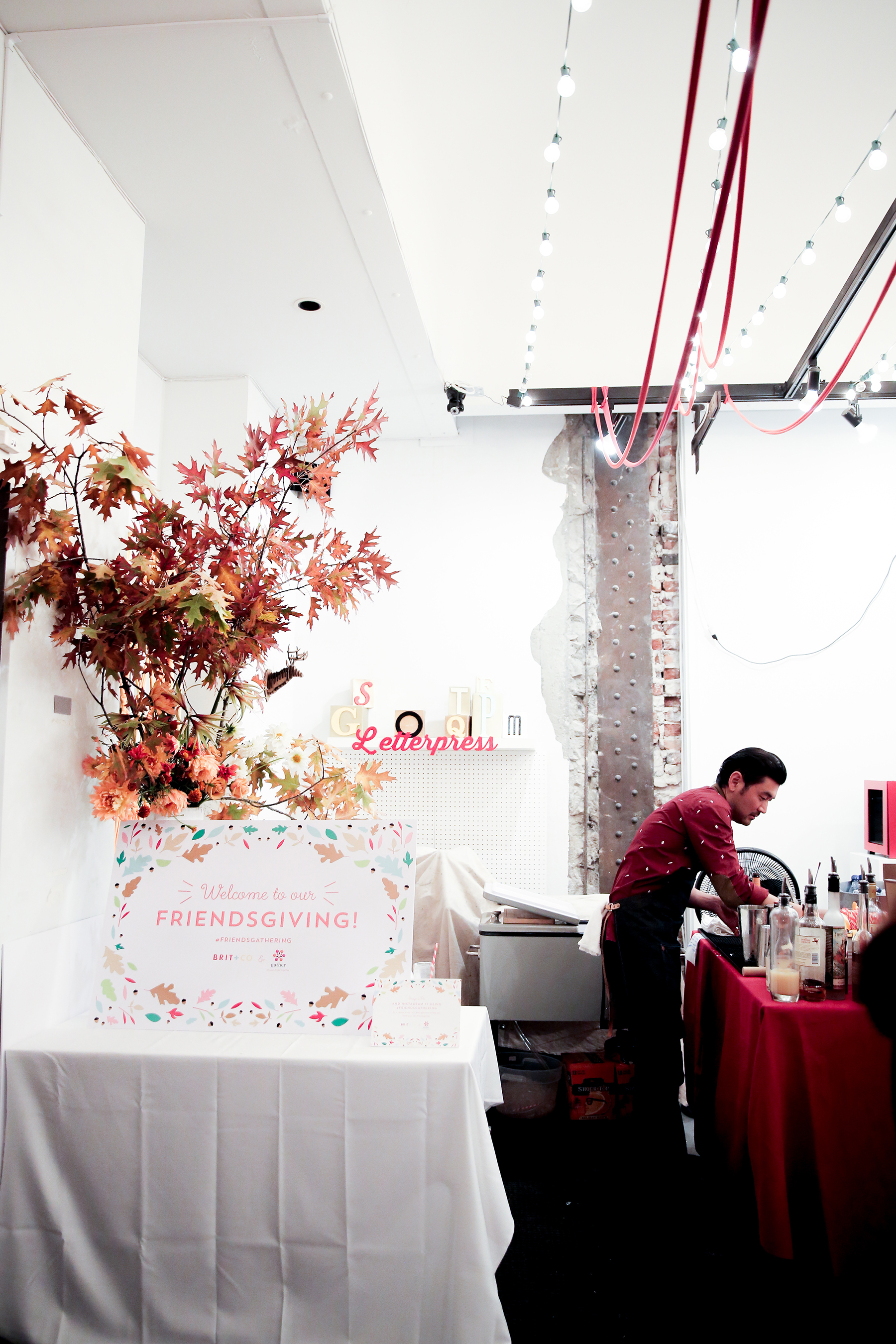 I've always wanted to host my own Friendsgiving, but I've never had the space to do it right. So I was really excited to attend a DIY-inspired Friendsgiving hosted by Gather at Brit & Co last week!They had various stations with super simple DIYs that would be great for a pre-Thanksgiving party with friends. Not only was the event absolutely adorable, but it also gave some ideas on how I could host my own!
Succulent Centerpieces
My favorite was this adorable DIY succulent station. You just need some white plant pots, paint markers, pebbles and succulents. You could create a few to decorate your table for a centerpiece or as place settings. You could even have friends create their own to take home!
Veggie Cups
As a pretty pathetic cook, making cute and tasty appetizers has always been intimidating for me. So I love how simple and beautiful these little veggie cups are! Just choose some pretty paper (Paper Source has some good ones in store!), roll them into cones, and place some veggies inside. Add a dollop of Hidden Valley Ranch and guests can munch on-the-go.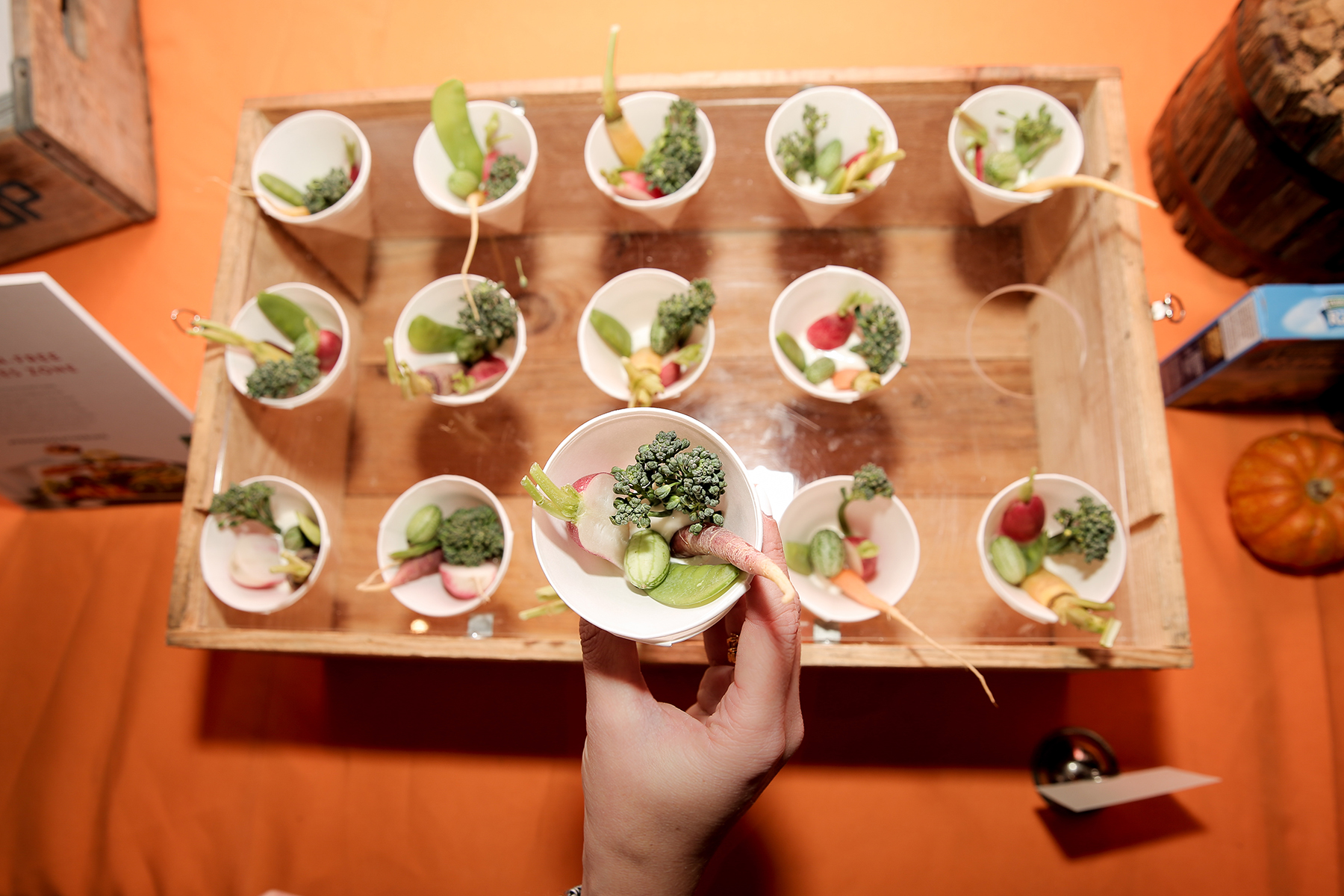 Floral Ice Cubes
I've always wanted to make floral ice cubes and they actually proved to be SUPER easy. Just buy some edible flowers (Amazon has some), place them in an ice try with some hot water, and pop them in the freezer. Using hot water will make the ice clear instead of opaque. Display them in a bowl at your drinks station and your friends will be seriously impressed.
Get more ideas for a DIY Friendsgiving on Gather!